It's our Bandcamp Picks of the Week, this week featuring a note re: Bandcamp and Bandcamp United, and a list of great records to support on Bandcamp Friday!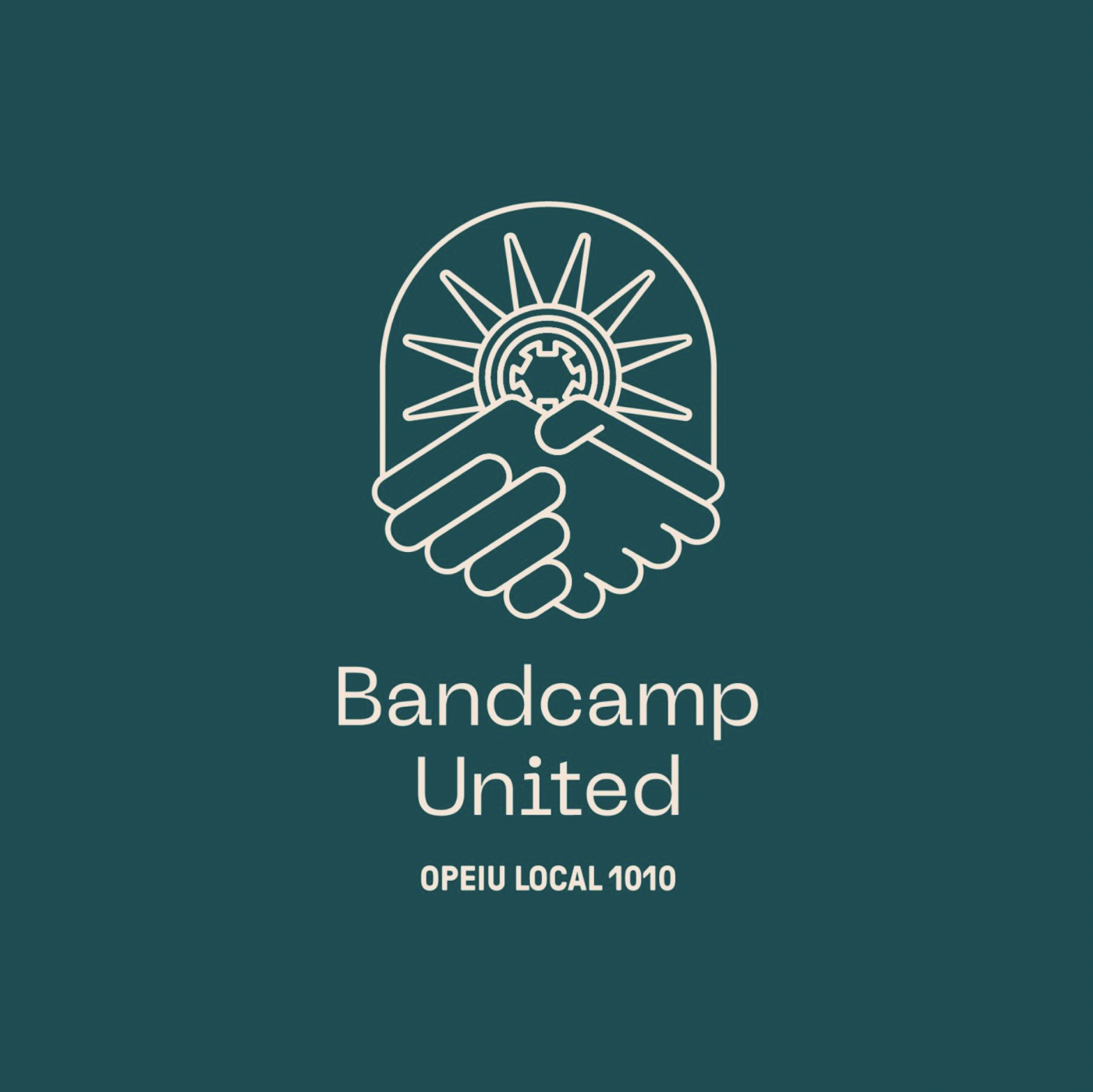 Bandcamp – BANDCAMP UNITED
Genre: Unionizing
Favorite Tracks: "Epic Games Should Stop Union-Busting," "Follow @BandcampUnited On Socials"
Before it was rebranded as Merry-Go-Round Magazine, Crossfader published its first article on August 18th, 2015, a lifetime ago in more ways than one. In the nearly eight years the site has been up and running, the most consistent feature—come rain or come shine—has been our Bandcamp Picks. The first official entry came on January 1st, 2016, although we were writing about underheard and underwritten albums on Bandcamp pretty much immediately, with longstanding contributor Alec Larios penning an article titled "Five SoundCloud/Bandcamp Electronic Projects You Should Check Out" on August 31st, 2015, just weeks after our official launch. 
Over our time as a publication, we've published 333 editions of the Bandcamp Picks, highlighting just shy of 700 albums, EPs, or splits. The first two records we highlighted officially came from Carter Moon: Co)))ltrane's self-titled mashup album and Gnarwhal's mathy rocker SHINERBOY (an album we would go on to say is one of the 100 best albums of the 2010s). Dozens of writers have contributed picks over those years, although the Bandcamp Picks are often defined by two or three writers whose passion for the current state of independent music bursts at the seams (a shout out right now to Chris Copland and Lurien Zitterkopf, who right now are the lifeblood of this section and whose work is incredibly valuable to this website and our mission).
With all that said, we wanted to take this Bandcamp Friday off. We'll be back next week with a pair of records for you to check out, but today we want to direct you to the mission of Bandcamp United. This section of the site is nothing without the hard work of everyone over at Bandcamp, whose decision to unionize is 100% backed by Merry-Go-Round Magazine. We have a whole archive of albums you should still check out (and I've listed out a handful of 2022 gems we never got around to writing about but we think you should check out below). 
So do myself, our ownership, and our writers a favor, and do the following:
Email Ethan Diamond (ethan@bandcamp.com), Bandcamp's co-founder, and tell him no more union busting 

Tag @BandcampUnited (and maybe us @mgrmagazine for fun) and let them know you're supporting them

Keep talking about it on socials!

It's Bandcamp Friday today (4/7), so still go support some artists on Bandcamp! We suggest anything we've ever written about

here
We appreciate your readership of this column over the years, a pillar of what we program here at MGRM and a sometimes singular spotlight on some of the most exciting music being released online today. 
Thanks! 
A Random List of Some 2022 Albums To Support:
Arthur King – CHANGING LANDSCAPES (MINA LAS PINTADAS)
Gladie – DON'T KNOW WHAT YOU'RE IN UNTIL YOU'RE OUT
Erin Rae – LIGHTEN UP
Courting – GUITAR MUSIC
Shabason & Krgovich – AT SCARAMOUCHE
Mizmor & Thou – MYOPIA
Quinn Christopherson – WRITE YOUR NAME IN PINK
Skullcrusher – QUIET ROOM
Molly Lewis – MIRAGE