Merry-Go-Round is happy to have lived through and grown up in the last decade. Without further ado, we present the Top 100 Albums of the 2010s.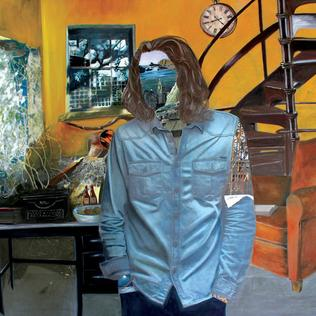 100. Hozier – S/T (2014)
Genre: Pop Soul
Hozier's self-titled debut, with all its moody, soulful rock and bluesy tones, graced our lives back in 2014, and despite the time that's passed, it still hits in all the feels just as good as when it was released. Hozier's unique sound stems from his ability to make his voice go from a whisper to a honey-soaked high octave to a whiskey growl and back again; "Work Song" is pure, the way the piano riffs crescendo powerfully creating a magnetism in the repetitive chorus that makes you want to chant along, while on the other hand, "Someone New" is the token uplifting track, embodying a light-hearted magnetism. His melodies, though perfectly set as rock songs, have a certain quality that is unmistakably Irish, as if he composed a little ditty that grew into a full-grown gospel song, and that heritage is to some degree what helped get him in the limelight with "Take Me To Church" (originally released on an EP in 2013), which calls out the hypocrisy of organized religions. The music video follows a gay couple in Russia and the homophobic backlash they face. Nine months after the album was released, Ireland legalized gay marriage—the first country to do so at the national level, by popular vote. It wouldn't be fair to say that one happened because of the other, but it's a beautiful piece of Irish history that was captured in an exciting piece of music. [Lilliane Neubecker]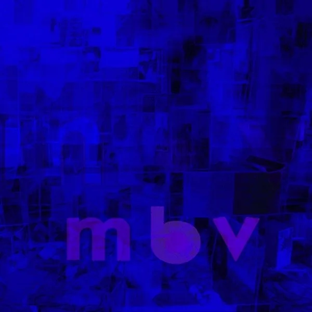 99. My Bloody Valentine – m b v (2013)
Genre: Shoegaze
Not only did m b v affirm that yes, even if it was never being questioned, the cult of LOVELESS was in fact justified, it did something unexpected: It bested its legendary predecessor. Often imitated but impossible to truly recreate, Kevin Shields returned over two decades after he perfected the shoegaze genre to somehow one-up himself, and m b v found My Bloody Valentine as good as they ever were with an album many thought would never see the light of day, the melodies and guitar tones just as gauzy and thick as we'd remembered while seeming justifiably ruminated over during the many years the album had been promised—that m b v SOUNDS like the kind of record that could take 22 years to make and be the cause of an alleged meltdown is impressive in its own right. But the moment that gentle whir becomes an ecstasy-laden hum on opener "She Found Now," the beauty of the album sets in. LOVELESS was an album made by frustrated young people burdened with trying to communicate a sonic tone that was wild and fresh and uncharted, but m b v feels warmly at peace, a stoic retrospect that can only come with age and perspective. Even "Nothing Is," the record's rare moment of punishment, is zen-like in its harsh, repeating noise, the kind of building pattern that Shields could do for hours and find ways to make engaging. m b v affirms what we already knew about My Bloody Valentine, but after two decades that affirmation was necessary for an entirely new generation. [CJ Simonson]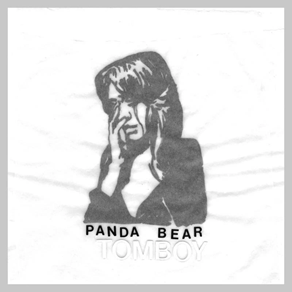 98. Panda Bear – TOMBOY (2011)
Genre: Psychedelic Pop
TOMBOY might not be the most popular or revolutionary release from Panda Bear or the larger Animal Collective alumni, but it's certainly one of the least complicated, and likewise one of the most meditative. The drum is pared down to set a humble, narcotic pace as Noah Lennox drones and reverberates on his daily reveries. We know he's a family man, but TOMBOY confirms the tenderness and sensitivity he feels in this role as it changes his relationship to the world around him. Without elaborate loops and samples, Lennox swallows the echo chamber of repetition in voice, lyrics, and instrumentation with the ease and nonchalance of chewing gum. Each iteration suggests not another question to be asked, nor a deeper understanding of his thoughts, but rather reverence for the simple hymnal of life. No extremes here, just being. [Sienna Kresge]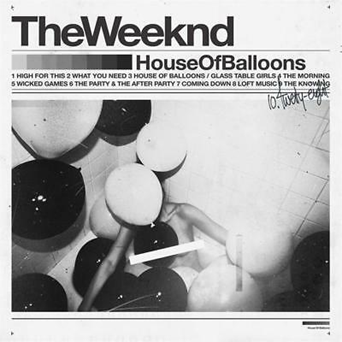 97. The Weeknd – HOUSE OF BALLOONS (2011)
Genre: Alternative R&B, PBR&B
As many stories this decade do, it starts with Drake. A scattered series of videos for "What You Need," "Loft Music," and "The Morning," uploaded to YouTube with no context and later Retweeted and spread by the Toronto pop star, the origin story of The Weeknd played out in hushed, secretive whispers, not the loud fanfare he's met with today. It's hard to imagine in 2020, given what a major pop presence he's been for the majority of the last decade, but those first three releases from The Weeknd (later reissued as TRILOGY) represented one of the '10s' last great artist introductions that was shrouded entirely in mystery. That debut mixtape, HOUSE OF BALLOONS, was as tantalizing as romantically texting a stranger, Abel Makkonen Tesfaye playing the role of faceless internet promise ready to sweep us off our feet and show us a world of sex and drugs and forbidden pleasures—that he ended up being so closely associated to the FIFTY SHADES OF GREY franchise is almost parody given that HOUSE OF BALLOONS was released 101 days before E. L. James' viral novel.  Samples of Beach House, Cocteau Twins, and Siouxsie and the Banshees tell you just as much about its mystifying haze as they do the mixtape's initial online appeal, a fusion of influences that created a streamy vibe unlike any other and, unwittingly, the makings of one of the era's great pop stars. Even though The Weeknd's music has become global, he has yet to top the quiet and focused immediacy of HOUSE OF BALLOONS. [CJ Simonson]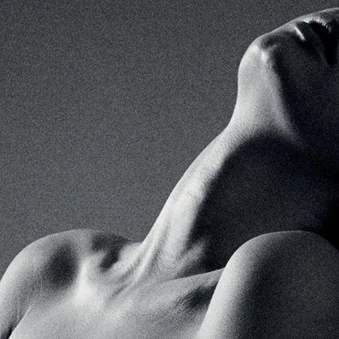 96. Rhye – WOMAN (2013)
Genre: Alternative R&B, Indie Pop
When KILL FOR LOVE by Chromatics came to me in the frigid Virginia winter of 2012, it left me wanting something more from the music I listened to. I had previously been listening mostly to dream pop and indie punk, and the refined and stylish synthesis coupled with the themes of late night solitude on Johnny Jewel's behemoth made me crave more tasteful, sleek music in my life. It was from there I stumbled upon Rhye through Spotify's algorithm at 4 A.M. in a haze of late-night teen neurosis, and the strings that unfolded in the intro of "Open" changed the way I viewed pop music forever. I remember dancing around my room in my flannel pajamas, hoping not to wake my parents one door over and excitedly texting the song to my best friends. WOMAN is a notably sexy record, but I found it more impressively subtle and chic than I did sensual, the type of album I would put on if I were going on a first date I was extremely excited about while also wearing a really expensive suit. The expansive grey textures of "The Fall" or "3 Days" play like the soundtrack to an almost comically sappy romance film. WOMAN is respectful and suave but seeps allure from every corner. The androgynous vocals, perfectly incorporated string section, and candlelit live shows make Rhye the most overtly amorous artist of the 2010s; Mike Milosh may prefer to shroud himself in vague but carnal imagery instead of stepping into the spotlight, but even behind the veil of mystery, his work as Rhye is some of the most consoling and starry-eyed left-field music I have ever heard. [Ted Davis]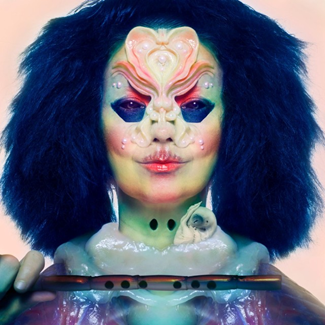 95. Björk – UTOPIA (2017)
Genre: Art Pop
It feels really stupid and nonsensical to be spewing "Love wins!"-isms and touting moral superiority for flaunting your sickening optimism—not when there's trash fires literally everywhere. But upon relistening to Björk's UTOPIA, I felt my own cynicism softened as she cooed in the earnest, dulcet way that only Björk can: "Trust your head around / Guide your stare elsewhere / Your love is already waiting / You're already in it / Hold fort for love forever" ("Future Forever"). She, too, has been hardened and misanthropic (see: VULNICURA). Tracks like "Losss" and "Sue Me," stippled with bitter, short-circuiting gothic beats, prove this journey did not come without pain and hopelessness, which is what makes UTOPIA all the more human despite its fantastical title. Yet the brush eventually clears, revealing whimsical flutes and bird calls. In the process of healing from personal grief, she imparts that there is endless space for love to be filled within us if only we can dream it, if only we can "imagine a future and be in it." Plus, if anyone is going to proselytize such an enormously idealistic project, it may as well be the Icelander who's spent the last 40 years of her music career exploring every nook and cranny of the human psychosomatic experience. The thick forestry of UTOPIA makes it a dense listen, but an enlightening one by the time you make it out the other side. [Sienna Kresge]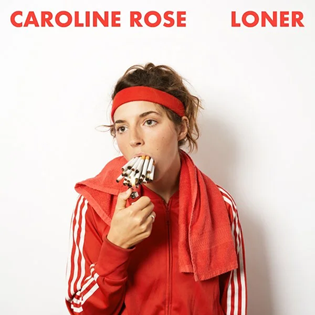 94. Caroline Rose – LONER (2018)
Genre: Indie Pop
The power of Caroline Rose's LONER stems mainly from its creator's personality. An oddball, a wacko, an unhinged firecracker in the best of ways, Rose jam-packs her third album with every ounce of her personality, and the results are as fun and quirky as she seems to be. LONER feels, in many ways, like a relic, a holdover from a different era of indie music when Tokyo Police Club dominated the blogosphere, and a far cry from where the genre would evolve to by the end of the decade. A sonic departure from the Americana she'd been frustratingly chasing on her previous two albums, you can hear her exploring her sonic freedom throughout every second of LONER, from those zany synths to her enthusiastically hilarious and witty lyrics. That charm is what makes it a bright spot in the decade, songs like "Cry" or "Jeannie Becomes A Mom" undeniable in their effortless fun—try to toss on "Bikini" (or it's equally fun music video) and not smile. [CJ Simonson]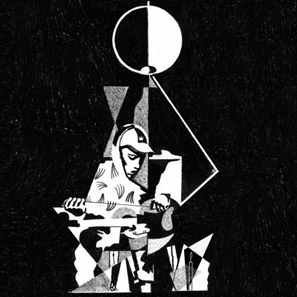 93. King Krule – 6 FEET BENEATH THE MOON (2013)
Genre: Art Rock
The 2010s saw the rise of a lot of things, including, but not limited to: Teslas, Bay Area rent prices, global sea levels, etc. One thing that decidedly did not increase in popularity over the past decade is jazz crooning. South London's Archy Marshall single-handedly carried the torch as a Tom Waits of the modern age, belting out lovers' laments in a blood curdling throat scream. The gangly redhead looked, talked, and acted like no other artist from the past decade, an immediate conversation starter in any even mildly artistically inclined friend group well before his near-perfect debut 6 FEET BENEATH THE MOON.
My first time listening I was honestly grossed out; from the sloppy opening riff of "Easy Easy" to the moaning piano outro of "Bathed In Grey," 6 FEET BENEATH THE MOON is an album that sounds like fingernails yellowed by years of smoking a pack a day—I found myself the one who most staunchly objected to King Krule's rising popularity. And yet over the years I have grown to love King Krule. Maybe it was the late nights spent closing a Northern Virginia coffee shop to "Will I Come," or perhaps it was the miserable sophomore year breakup that was soundtracked by "Dum Surfer" and "Has This Hit?" It could be the hours I spent lounging around at home my freshman summer after failing a math class listening to "Ocean Bed," validly concerned that I wouldn't be allowed back to college for a second year. I don't know exactly when I turned around on King Krule, but once I allowed the stork-like awkwardness of his beleaguered distress to mirror my own young adult discomfort, I found a friendly, if not stoic and nicotine-riddled, companion in Marshall's songwriting and persona. The enigma of King Krule is one of the decade's most inspiring and fascinating success stories. I'm thrilled to have watched it unfold and to have experienced the emotional roller coaster that is being a fan. [Ted Davis]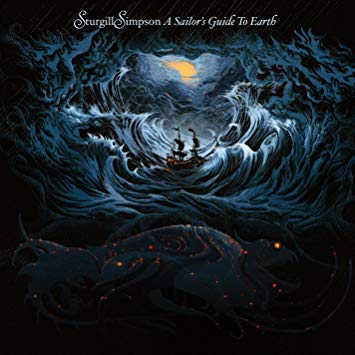 92. Sturgill Simpson – A SAILOR'S GUIDE TO EARTH (2016)
Genre: Country Soul, Blues
If METAMODERN SOUNDS IN COUNTRY MUSIC inadvertently made Sturgill Simpson a savior of the very genre he was so keen on decontextualizing, A SAILOR'S GUIDE TO EARTH made his stance on being the genre's next big thing very clear. It didn't work, of course (his busking outside the CMAs did the job a bit more directly perhaps), and it eventually led to SOUND & FURY, his gleeful, finger-wagging test for those still holding on to the hope that he'd make something resembling country music ever again. That time may come, but A SAILOR'S GUIDE TO EARTH brilliantly tested its audience by encompassing everything that the genre is built on while being the best summation of his unfiltered ambitions. Soul, R&B, folk, bluegrass, grunge, Southern rock, all of it is cosmically swirling around us as we follow Simpson's uncharted map. You can't listen to opener "Welcome To Earth (Pollywog)" with any sense of understanding of where the album is going, slowly moving from glitchy, cinematic ambience into a melancholy orchestral ballad and finally into a love-twinged boogie, his distant vocals giving way to funky organ and horns before the strings of "Breakers Roar" reset everything back to one. Our sonic expectations are fully bucked time and time again across the album, from a Nirvana cover to forlorn ballads to massive arena rock, and through its chaos comes one of the decade's most fun journeys—it's good to have Sturgill Simpson as our cartographer. [CJ Simonson]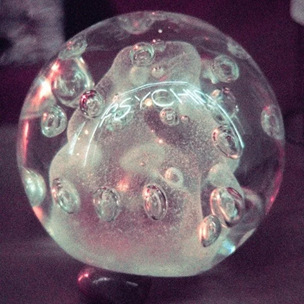 91. Darkside – PSYCHIC (2013)
Genre: Ambient Pop
Nicolas Jaar was one of the decade's most prolific producers in his own right, but his crown jewel is his collaboration with David Harrington. PSYCHIC gets the absolute best out of Jaar and Harrington; the interplay between Jaar's intricate electronics and Harrington's unreal guitar licks is a nearly unparalleled chemistry. "Golden Arrow" is an indulgent intro that runs over 11 minutes but the pay off absolutely earns its runtime. The fluid transitions the duo constructs between tracks and within them are masterful, making PSYCHIC a record that absolutely has to be experienced in full. Jaar's vocals are the most sultry in his catalogue, especially "Paper Trails," which is the best pop song he put his name to all decade. The record's B-side is an overwhelming run of tracks that simultaneously drives and parks, making for the most psychedelic smattering either artist has put to tape. For all the wonderful mysteries packed into the record, the greatest remains: Why just the one LP? Jaar and Harrington have made incredible music respectively since PSYCHIC, but seem uninterested in resurrecting the project. If the duo ever decide to return to Darkside, LP2 will be among the most anticipated releases of the decade to come. [Ryan Moloney]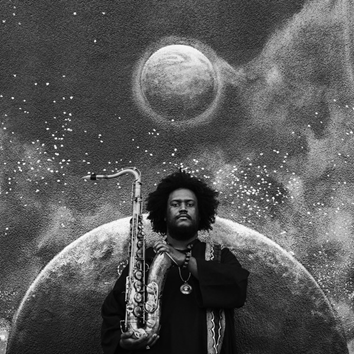 90. Kamasi Washington – THE EPIC (2015)
Genre: Spiritual Jazz
It seems unfair, foolish even, to condense 173 minutes of genius into simply a blurb on a list, but THE EPIC most definitely belongs somewhere on this list, not just because it's the rare artist's debut to be an ambitious triple album, but also because of how quickly it appealed to non-jazz listeners. Maybe his appearance on Kendrick Lamar's TO PIMP A BUTTERFLY helped, as did his time touring with Snoop Dogg, but no one can deny that Washington composed an elaborate and, as the title suggests, epic jazz album. THE EPIC weaves through snippets of R&B and veers into soul with nods to Miles Davis and John Coltrane, but all the non-jazz elements are subtle, simply undertones numerous enough to break free from what is considered traditional. Washington has bestowed unto us a safe haven where jazz no longer has to mean one thing, where it's not stuck in the past and where he is here to take it into the future—it's an ambitious thesis for a freshman piece, but executed perfectly. Long overdue, he spared nothing: composing for his full jazz band, The Next Step, arranging a 32-piece orchestra as well as a a 20-piece soul choir, in addition to endless details and notes to pour into, Washington acted as guide every step of the way. The LA-based musician's attention to detail is felt in every note, and reverberates into the souls of even the least jazz-enthused amongst us, making it impossible to overlook his genius. THE EPIC truly is a gift and if Washington manages to soar even higher on his next album then we will know for sure that he is a God on earth. [Lilliane Neubecker]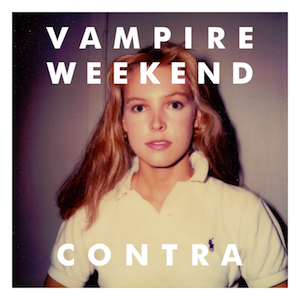 89. Vampire Weekend – CONTRA (2010)
Genre: Indie Pop
There is a vivid memory of my freshman year of high school, in which I was sitting in Biology while everyone around me was talking about music. I, aching to be any semblance of cool, asked if anyone had listened to CONTRA? What followed was the entire class, my teacher included, taking out pitchforks, sickles, and torches with the promise I was to be hanged in a fortnight. At least it felt that way when flurries of, "God, it sucked," "It was horrible," and the colorful "It blew chode" filled the air. The collective response from my peers was one that made me extremely adverse to this album. It wasn't until seven years later that I picked up CONTRA again on a Vampy Weeks kick. And what greeted me was an instant rush of genuinity. It's not only Vampire Weekend's most experimental album, but one that feels integral to their early style and sound. While VAMPIRE WEEKEND and MODERN VAMPIRES OF THE CITY feel more "quintessential" to the band's praxis, CONTRA is the notion of pushing composition and lyricism to absolute extremes for a holistic understanding of one's art. If it weren't for the lessons learned and risks taken, neither of the other releases in their initial trilogy of releases would be nearly as monumental. Not to mention it features the only queer anthem in the band's discography. Don't be like anyone from my high school—CONTRA doesn't blow chodes. It was a huge stepping stone not only for Vampire Weekend, but for indie rock as a whole, and should only be looked back on with one hand over our hearts. [Jesse Herb]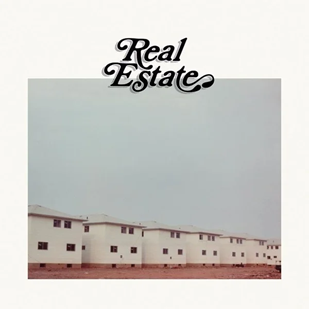 88. Real Estate – DAYS (2011)
Genre: Indie Rock, Jangle Pop
DAYS burst forward on the scene like a bright, easy, summer walk down a suburban street filled with sprinklers, lemonade stands, and lawn clippings. Distinctly more pop-oriented and less of the summer bummer shoegaze that was the cornerstone of their self-titled first album, Real Estate used DAYS to showcase a style, sound, and direction that would inform their later albums. A rather simple album lyrically, a facet that works to frontman Martin Courntey's advantage, most of the songs hash out common tropes of small town living and romance, the sparseness of his lyrics dodging over explanation to leave us to fill in the blanks. Behind are the lush jangles of the guitar sweeping underneath the songs and taking on verse-like qualities of their own. It all paints a portrait of a careless lifestyle one might associate with a simpler time in a one-stoplight town. And yet for as meanderingly casual as this album is, it's a masterwork in song structure; there is no wasted space, no overwrought movements, no notes out of place. It feels, through and through, just as the opening song states: easy. DAYS is distinctly suburban, sounding like a pleasantly warm afternoon with a mild breeze, sitting in your front yard in a lawn chair, drinking an Arnold Palmer. It channels an appreciation for finding meaning in things that are seemingly mundane and simple, a way of purposeful living unencumbered by excessive ambition that when taken to an extreme can lead to all consuming vanity. [Nathaniel Dueber]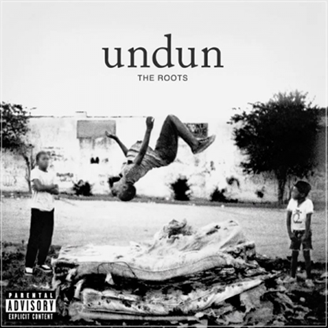 87. The Roots – UNDUN (2011)
Genre: Conscious Hip Hop
Hip hop's most prominent band, The Roots feel like they've been around forever. Having put out a handful of good-to-really-good records for going on decades now, they spent the 2010s in a steady gig as Jimmy Fallon's house band, certainly a nice niche to have. But back at the start of the decade these immensely talented musicians put it all together for one of the most cohesive works of art of the decade. UNDUN is a comprehensive look at the reality of urban poverty and American life that is often misrepresented or completely overlooked by the larger pop culture. A nitty gritty look at a lower middle class of America, a reverse-chronological narrative of a fictional character named Redford Stevens, The Roots have the talent to make the stillness of the world and these characters' lives seem colorful and lived-in. Much of that detail is thanks to Black Thought, one of the best lyricists that rap has to offer. Spinning some of the best verses he's ever spit, Black Thought is matched by some truly special guest features, most notably including an unforgettable Big K.R.I.T. verse that showed the world he's ready to play in the big league. Top to bottom UNDUN is masterfully crafted, especially the instrumentals on the back quarter of the album that tie a bow on the whole concept album, offering lasting images of what life can be and is for a lot of people. [Mohammed Ashton Kader]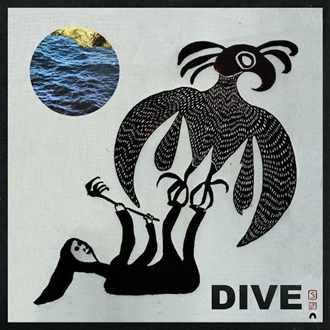 86. DIIV – OSHIN (2012)
Genre: Dream Pop
From the sunny lo-fi revival of 2011 to the slowcore rehash of 2018, the past decade saw guitar rock consistently teeter on the edge of obsolescence while somehow clinging to relevance by a thread. The list of six-string, Pavement-indebted, pseudo-intellectual rockers who saw their careers come and go in years often defined by innovation, electronics, and computer dominance is too long to list. The guitar rock band that emerged as both the most familiar and the most innovative had to have been DIIV. My fascination with their debut, OSHIN, impacted the way I dressed, the blogs I read, and forced me to dig deeper into experimental music history, listening to Neu! and CAN records because they were bands DIIV simply talked about in interviews. Seeing them open for Unknown Mortal Orchestra at Washington D.C.'s Rock And Roll Hotel in 2012 a couple months before OSHIN would come out, I remember talking to Zachary Cole Smith about their similarity to Sonic Youth's self-titled debut and having a gut feeling that they were going to become more than just the first opener on a UMO bill. It was the first, and one of the only times I've ever had this feeling after seeing a band live. Many bands, writing gigs, and college radio shows later I am still perplexed by the perfect simplicity of the instrumentation on OSHIN, and by how the almost comically simple lyrics on the record never feel lackadaisical or half-assed. DIIV's career has been overshadowed by an addiction narrative that Smith undeniably brought upon himself, but in the dream pop boom of the 285 Kent scene before the opiate crisis became the lens through which the industry perceived DIIV, OSHIN was a record that existed at the elusive intersection between peppiness and ostentation that I strive to emulate in my own creative endeavors. [Ted Davis]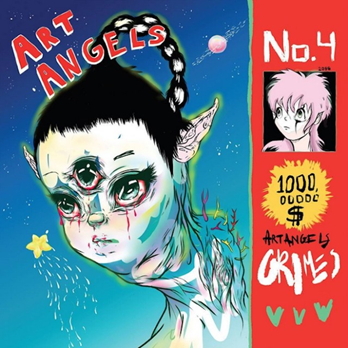 85. Grimes – ART ANGELS (2015)
Genre: Art Pop
Remember how The Beatles changed pop music by singing about taxes and being lonely? I posit, without flinching, that Grimes is driving down a similar road. There's nothing totally revolutionary being narrated on ART ANGELS, but it is undoubtedly an album of exquisitely channeled rage. Grimes spits in the pigeonhole of her manic-pixie-dreamgirl nest, and then not only puffs her chest, but throws some brass-knuckled punches at the big boys who typecast her so. This is what makes Grimes' fourth album so disruptive—it's feminine hostility that'll plot the unquiet, violent death of anyone who diagnoses it as mere hysteria. And who's to argue with the bloody teeth-in-flesh if they're too busy dancing to the sound of muscle torn from bone? She has mastered the sweetness of dressing the wolf in grandma's bonnet. On ART ANGELS, Grimes is at a peak in her maximalist ire, and the clarity of that fury translates into some of the sharpest and most electrifying production in the canon thus far. An unapologetic change of pace for pop music, indeed. [Sienna Kresge]
84. Julia Holter – HAVE YOU IN MY WILDERNESS (2015)
Genre: Baroque Pop
Julia Holter was always a composer first—most of her output from the 2010s would easily lead you to that conclusion. Certainly what has made HAVE YOU IN MY WILDERNESS endure is that it's Holter's warmest, most pop-friendly record of the decade, though these rich textures are clearly coming from a composer's ear. Here the mysterious, humming ambiance of LOUD CITY SONG is replaced by bright harpsichords and delicately buzzing strings, Holter's ambitions to make a collection of love songs resulting in an album that is deeply accessible and fortuitously reveals her knack for sweet serenades. For many, Holter's musical career is likely defined by tracks like "Feel You" or "Silhouette" or "Sea Calls Me Home," three-minute easy listening ditties with soaring choruses, but of course HAVE YOU IN MY WILDERNESS is more defined by the soundscapes she's able to weave on longer compositions, equally accessible but with more time to linger in the heavenly gloss; "Betsy on My Roof" in particular pairs her delicate, shadowy vocals with a rising piano progression until the combination results in dissonant chaos. Holter is an unparalleled and singular artist and HAVE YOU IN MY WILDERNESS felt like her beautiful breakthrough. [CJ Simonson]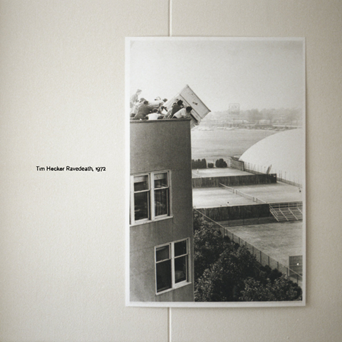 83. Tim Hecker – RAVEDEATH, 1972 (2011)
Genre: Ambient, Drone
For better or, as a vocal portion of the internet would claim, worse, among all the ambient artists in the 2010s Tim Hecker came the closest to being a household name, perhaps only having true competition in Daniel Lopatin and James Ferraro. With several glowing commendations from Pitchfork and Fantano through the years combined with the fact he's a literal professor and lecturer on sound culture at the Canadian McGill University, there was some ire earned over the dichotomy of his academic background and "rockstar" persona (as much as an ambient artist can be a rockstar, in any case), but listening back to Hecker's work in the past decade, it's hard to deny that there's just a little something more. While VIRGINS was the album that brought him mainstream attention, RAVEDEATH, 1972 was always his defining work as far as I'm concerned, the first ambient album I came across that finally felt as if it were meant for something more than passive listening. Whereas contemporaries such as Oren Ambarchi or Jefre Cantu-Ledesma can get lost in hypnotic loops, the textures and snippets of melody Hecker lays out are always fighting for prominence in the mix, a gasping, strangling, body buried alive clawing to make it to the surface. RAVEDEATH, 1972 is certainly a busy album, but the nonstop kineticism also ensures you always have a new layer to discover or pocket of mood to float along in. That's not to say it's poorly paced, however, as the more pensive back half is an immersive sensory bath in its own right, with several moments of the "In the Air" suite apt to make you cry. But as with any ambient-leaning work, the impact resides in what it personally means to the listener. What it means to me is a reminder of when the decade was young and full of possibilities, a 2011 spent Googling music genres and seeing what would pop up, the promise of new and unexplored sounds and experiences always just around the corner. For that, RAVEDEATH, 1972 will always be an album from the 2010s near and dear to my heart. [Thomas Seraydarian]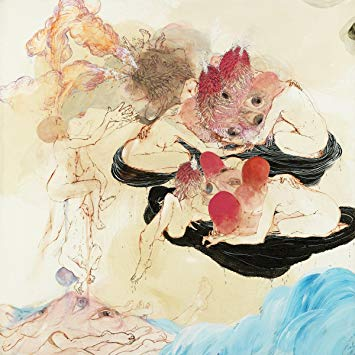 82. Future Islands – IN EVENING AIR (2010)
Genre: Synthpop
IN EVENING AIR is as electric and exhilarating as watching lead singer Sam Herring perform live. It's mesmerizing, seeing him jump around the stage, throwing his whole body into each move, fluid (well…) and completely immersed in the act, so present in each moment, each pivot, each… convulsion. IN EVENING AIR is equally present with each choice it makes, everything deliberate and immediate but also instinctual, felt. It's teeming with life. The album comes in pulsing like blood in your ears, its literal heart beating as the layers of synth fill in, creating a full-bodied sound behind Herring's gravelly and unpredictable voice on "Walking Through That Door." Always mercurial, Future Islands stretches the potential of synthpop; blending the bright and playful synths with deep, scraping vocals creates umami, something somewhere between salty and sweet, not too heavy but with richness, filling but not overwhelming. Weighing in at  only nine songs and 36 minutes in length, IN EVENING AIR is the perfect meal. If you haven't watched Future Islands play Letterman about five years ago, do yourself a favor and pull that up. Go ahead, I'll wait. [Tapley Eaton]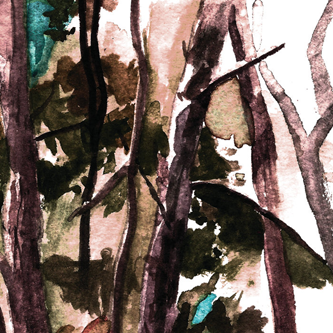 81. Hop Along – BARK YOUR HEAD OFF, DOG (2018)
Genre: Indie Rock
There's a sort of surprising sentimentality brought to the nine tracks of BARK YOUR HEAD OFF, DOG, a sentimentality that reflects the warmer, poppier style that Hop Along weaves throughout their third album, but also the energy that's long characterized the band and in particular lead singer Frances Quinlan; namely, experience and the sense that this has all happened before. It makes a nice contrast to the more experimental arrangements the band deploys across the album, plinky pianos and xylophone over a song about the ignorance of men in "One That Suits Me," whistling and string quartets over some service industry injustices in "How You Got Your Limp," and a veritable chorus of angels to accompany the song whose lyrics give the album its title, "Look of Love." There's a whole range of experiences captured in the wide spectrum Quinlan's voice is able to travel, from a ragged rawness to a crystalline naivety. She carries herself as someone who's been through it and still chooses to keep going. Her willingness to "obliterate all prior things" is how Hop Along's able to capture the frailty of human life, the illnesses, the overwhelming feelings and the abuse of power and still find space to dive back in for more. [Ian Campbell]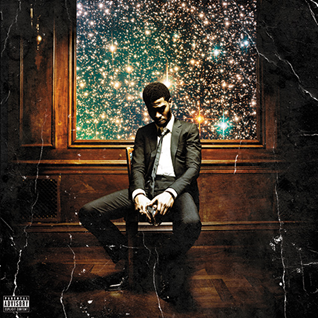 80. Kid Cudi – MAN ON THE MOON II: THE LEGEND OF MR. RAGER (2010)
Genre: Alternative Hip Hop, Neo-Psychedelia
MAN ON THE MOON II: THE LEGEND OF MR. RAGER is a distinctly millennial album. It is the fullest realization of Kid Cudi's Man on the Moon persona. He envisions this character like a full-on superhero, a tortured soul who was put on this world simply to be tortured while also trying to do good. Musically the album feels extremely disconnected from reality, which helps elevate and really sell the idea of Kid Cudi, and it hides in plain sight for the listener to just enjoy without having to really question any of it. Sometimes the album is playing front-and-center on songs like the opener "Scott Mescudi Vs. The World," or stomping banger "Mr. Rager." Boosted by incredible production, which was done mostly by Emilie Haynie at the peak of his powers, and sporting features that are all top-notch and fit into the full Kid Cudi experience (Mary J. Blige! St. Vincent!), it's a very well-crafted album for an artist who has all the raw talent in the world. [Mohammed Ashton Kader]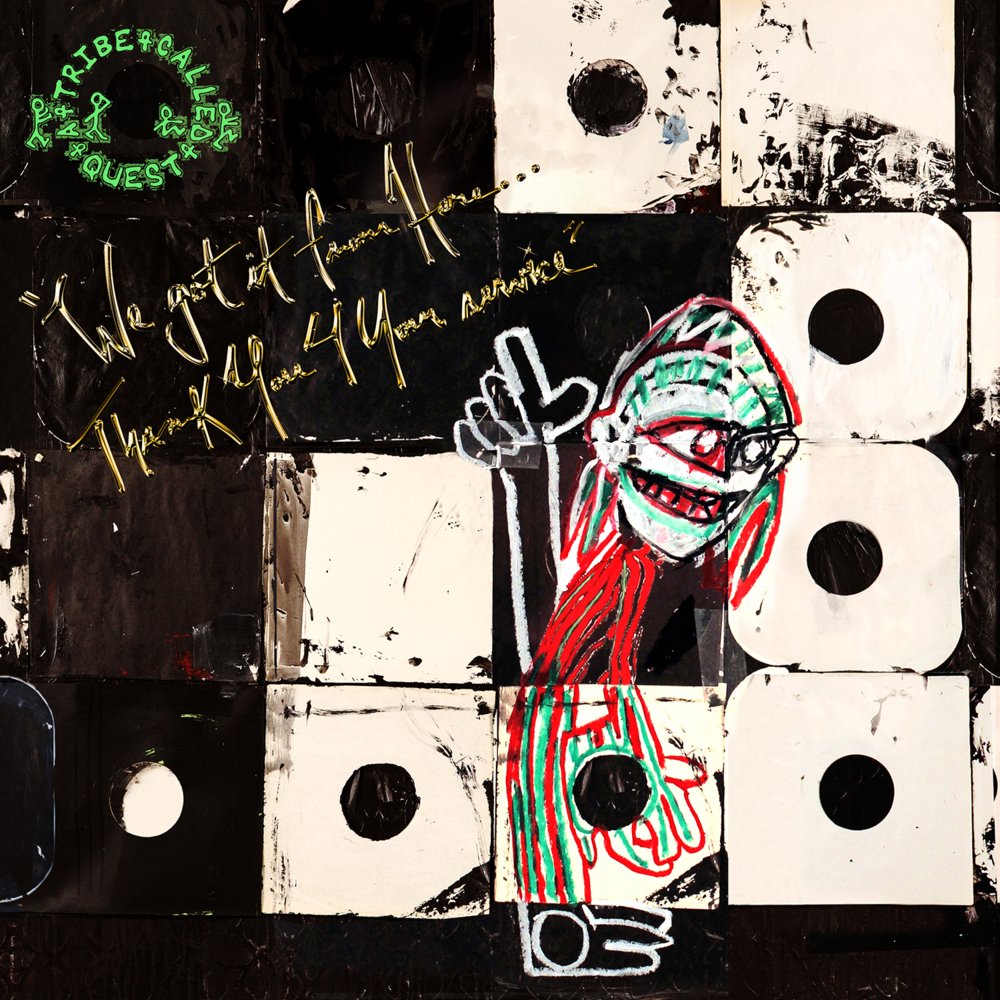 79. A Tribe Called Quest – WE GOT IT FROM HERE… THANK YOU 4 YOUR SERVICE (2016)
Genre: Jazz Rap
One of the greatest hip hop acts of all time, there is no doubting that the rap world would be an entirely different place without A Tribe Called Quest. Q-Tip, Phife Dawg, and Ali Shaheed Muhammed, not to mention their various friends, were responsible for some of the most classic rap records of the 1990s. Tribe of course broke up in 1998, shortly before the release of their fifth album, and although the members reunited for one-off performances here and there over the years, the group was musically silent for nigh on 18 years. In November of 2015, Tribe reunited once again for a set on THE TONIGHT SHOW and, invigorated by the energy of that performance, the group decided to step back into the studio and secretly record what would become the final Tribe album, WE GOT IT FROM HERE… THANK YOU 4 YOUR SERVICE. After Phife Dawg's untimely passing from complications related to diabetes in March of 2016, Q-Tip put the finishing touches on the record and saw that it was released that year in honor of his friend and artistic partner. The results? An album that rivals any in the entire Tribe catalogue, the group having not lost even a fraction of a step since the '90s. Tip and Phife are in top form, witty, nimble, and incisive. Q-Tip's production on the record ranks among some of the group's best ever, an adept and groovy fusion of underground hip hop, jazz, and classic rock, with flourishes of punk, funk, and so much more. Armed with a cadre of high-profile features come to pay their respects, including names like Kendrick Lamar, André 3000, Kanye West, Anderson .Paak, Talib Kweli, and longtime Tribe collaborators Busta Rhymes and Consequence, WE GOT IT FROM HERE… is a pitch-perfect sendoff for a legendary group, and a touching tribute to one of its fallen members. [Jacob Martin]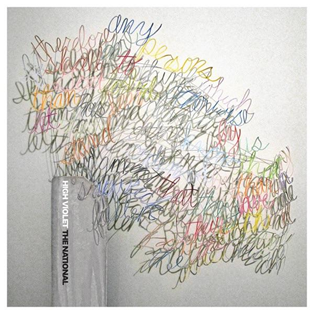 78. The National – HIGH VIOLET (2010)
Genre: Indie Rock
HIGH VIOLET represents a chronological break in The National's discography, the first to tackle parenthood and settling down after BOXER showed the culture shock of early adulthood. It's where the National fully transformed into the brooding, rambling sad-sacks you know and likely find either poetic or insufferable. No music or song construction captures the emotions and headspace of its frontman quite like the repetition and arrangements on HIGH VIOLET do. The tumultuous drums of Bryan Devendorf are the rage bubbling underneath it all, the listless ennui of his angst is established by vast mixes and reverb-drenched guitar, and once Matt Berninger finds any solace in his wayward misery, he repeats it over and over again like Trent Reznor. The highlight of the album is "Conversation 16," the single most devastating song ever written about a miserable marriage of futile romantic gestures like flowers and trying to spontaneously swim in a fountain. Neither partner can talk to one another or think of themselves as anything but perfect or evil, without realizing that sharing "shitty thoughts" is what brings us closer together while hiding them only delays the inevitable. That inability to get to the root of his issues should be infuriating, because action and decisions are what typically endears us to a person. However, much like La Dispute's PANORAMA, the presentation embodies paralysis and indecision and realizing a problem without knowing how to fix it. It would not be their last album to discuss futile attempts to reignite banal romances, stop from drifting away from home, and putting on a brave face for your family and friends while wracked with depression and anxiety, but it's easily their best. [Blake Michelle]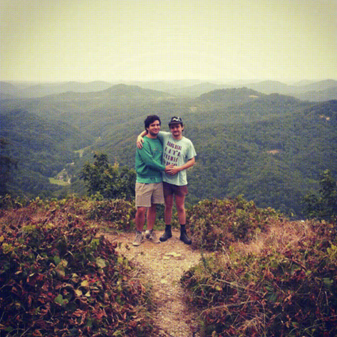 77. Gnarwhal – SHINERBOY (2015)
Genre: Math Rock, Garage Rock
Sometimes a record plants a seed in your head that lingers way longer than it has any right to. No one noticed SHINERBOY when it came out, it has hardly any plays on Spotify, and nowhere near the amount of supporters on Bandcamp that it should. A funny thing about music this decade was that we all had to figure out what made certain music worth commenting on; with instant access to literally every thing that any musician deemed worthy of recording and releasing, it suddenly became almost impossible to know where to strike the balance between writing about records literally no one would hear and covering the things people already knew about. For those of us here at Merry-Go-Round who discovered SHINERBOY in 2015, we've been incapable of not mentioning it at any opportunity that we have; it is truly one of the most slept-on masterpieces of the decade, even if it felt like no one outside of our little crew really engaged with it. From the triumphant opening of "It's Cute and They Match" to the blissful closing notes of "My Waterfall Delight (Reprise)," it is abundantly clear that the Tennessee duo poured their hearts and fucking souls into making this record. The manic, unbridled joy that pours out of every corner of this album is infectious—it is supremely difficult to have a bad day once you listen to it. There were very few albums from this decade that managed to perfectly balance incredible technical prowess with such a sense of fun, hope, and optimism, but Gnarwhal managed to pull it off and make it look easy. If you're reading this, you're near the top of a very exhaustive list, you're clearly looking for a hidden gem, and let me tell you, you hit the jackpot here. Thank me later. [Carter Moon]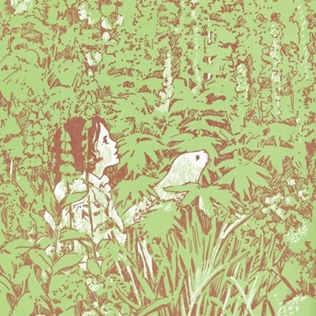 76. Candy Claws – CERES & CALYPSO IN THE DEEP TIME (2013)
Genre: Dream Pop
What set Candy Claws apart from other dream pop outfit is that they were completely untethered from time; CERES & CALYPSO IN THE DEEP TIME sounds like it was made in a year that never happened. The intense, all-encompassing, washed-out sound of the record feels like something that could only be accomplished by letting the master tapes bake in the heat all summer. Many of their contemporaries relied too heavily on soaking the mix with effects, but Candy Claws' third and final LP is the exception that proves the rule. Every track is a highlight, but "Transitional Bird" is the clear marquee, probably the most psychedelic in the tracklisting with a sound that paints the picture of the Keebler Elves had they joined Ken Kesey's Merry Pranksters. But its strength is also its inhibitor. The wall of sound that ties the record together offers little in the way of inflection points, which can make for an exhausting listen if it catches you in the wrong mood. But records aren't made for every occasion, and there are plenty that CERES & CALYPSO suit perfectly. [Ryan Moloney]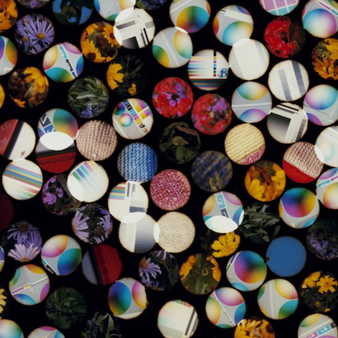 75. Four Tet – THERE IS LOVE IN YOU (2010)
Genre: Microhouse
In 2010, Kieran Hebden wanted to make dance music. Not the fist-pumping, ear-blasting, pop-focused dance music that was commonly found on the Jersey Shore at the time, but a more refined and thought-provoking brand of house music that you could still move your body to. He tested out his new material during a residency in one of London's dance clubs, learning from the crowd and polishing his sound with time. It was the first time Hebden, who had been releasing music as Four Tet for nearly a decade at the time, had taken this approach. From it, he delivered his most concise and realized project, THERE IS LOVE IN YOU. Embracing the notion that not everything may matter as much as it first may seem, the album plays with sound in a literal sense, utilizing toy pianos and obscure voice samples to achieve Hebden's hypnotic vision, pushing the boundaries of what sound can do, where it can take you, how it can make you feel. [Lucas Frangiosa]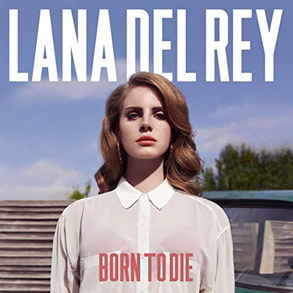 74. Lana Del Rey – BORN TO DIE (2012)
Genre: Chamber Pop
BORN TO DIE is more than an album, it served as a vibe check for an entire generation of young women in 2012, and the consensus was clear: We Are Not Ok. Criticized in its time for being out-of-touch with modern womanhood, BORN TO DIE has proven, even eight years after its release, that it was leaps and bounds ahead of its time. Lana Del Rey perfectly captured the nostalgic yearning for a time gone by: it's kind of Gatsby, kind of Lolita, it's Americana, Oscar Wilde, Los Angeles in 1950—it's impossible to pin down but it's at the core of every American girl born between the years 1990 -1996. It's this undeniable longing for something that no one can name but somehow Ms. Del Rey captured it perfectly the first time she crooned, "Feet don't fail me now…" It drags the hyper-idealized concepts of wealth and beauty back to earth, it oversaturates love and lust until it's almost unbearable… Almost. It could be easy to write off BORN TO DIE as saccharine nostalgia fodder, that is until you're faced with one inconvenience between the months of June and August and you hear that familiar whine, as if from a past life: "Kiss me hard before you go…" [Aya Lehman]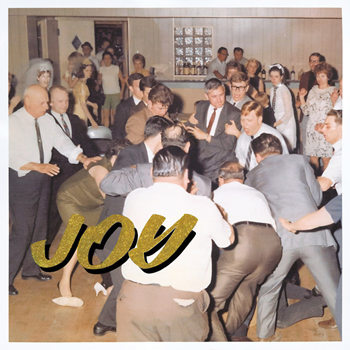 73. Idles – JOY AS AN ACT OF RESISTANCE (2018)
Genre: Post-Punk, Indie Rock
One of the most vibrant and prolific localized music scenes of the latter half of the 2010s has been the UK's burgeoning community of punk and post-punk bands, and perhaps no act thus far has managed to land on a sound as raw and essential as IDLES. After finally arriving with their physical and hard-nosed debut album BRUTALISM in 2017, IDLES were not content to rest on any laurels, immediately delivering their sophomore record the following year, JOY AS AN ACT OF RESISTANCE. It's difficult to imagine a more apt title: A riotous and defiant expression of optimism and unity in the face of seemingly overwhelming adversity, the album is a feat of punk songwriting. Unabashedly political, the band attacks a myriad of social ills, from toxic masculinity to xenophobia, from digital romance to social media culture. There are too many highlight moments to name: the epic climax of "Colossus," the hilarious verses and devastating choruses of "Never Fight A Man With A Perm," the triumphant uplift of "Danny Nedelko," the impassioned reclamation of manhood on "Samaritans," the calamitous conclusion of "Rottweiler"… I could go on. The songs are punishing, primal, and blood-pumping, but listen closely and you'll find the aggression masking a deeply earnest and vulnerable interior. Ultimately, the paradoxical nature of JOY AS AN ACT OF RESISTANCE is what lends it much of its impact and power: the target of this album's rage is rage itself, a deft inward turning of the knives. "It's ok for boys to cry" has never seemed a more intimidating message. [Jacob Martin]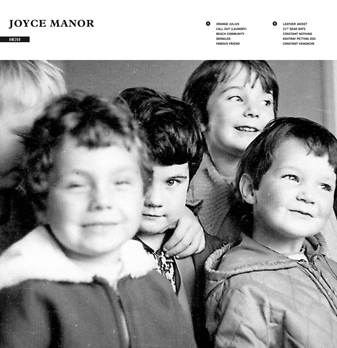 72. Joyce Manor – S/T (2011)
Genre: Emo, Pop Punk
The members of Joyce Manor live some version of the American dream. The California punk quartet started in a garage, helped propel the decade's emo revival, and were thrust into stardom, eventually becoming one of the best rock bands of the 2000s. They have the kind of stardom where they haven't "sold out" by being featured in commercials and sponcon for radio spins and can probably go out in some public settings without being bothered, yet they can also play sold-out shows across the world where at any point in their discography someone in the venue might be screaming along through tears. Nothing is quite like that first time, though. Joyce Manor's 2011 self-titled debut is short and sweet. Coming in at just under 20 minutes it perfectly blends the sentiment of modern emo with the spirit of punk, making it sound both timely and timeless. It is a vibrant record with songs bursting at the seams and a fervent musicality; they only come close to slowing down twice on the record in stand-out songs "Leather Jacket" and "Constant Headache," the latter being one of the best songs of the decade, each line being able to stand on its own in Instagram captions, MySpace statuses, or personal journal entries. That's a detail that may sound cringe to some, but being able to reach and be a mouthpiece for a wide variety of people, namely youth with all of their passion and earnestness, is truly a feat. [Amanda Ball]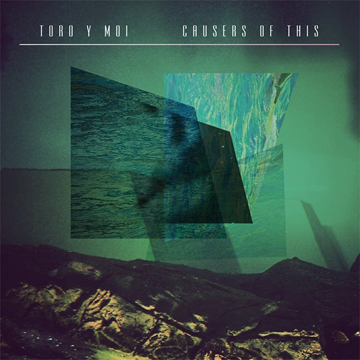 71. Toro Y Moi – CAUSERS OF THIS (2010)
Genre: Chillwave, Electropop
Much like how, despite being the ship that launched a million ships, Nirvana was grunge and everyone else was everyone else, even in spite of being credited with spawning the chillwave genre, Chaz Bundick was really the only guy who embodied the classification. It's not often in music you get bestowed with such cache, but Toro Y Moi's debut CAUSERS OF THIS remains a remarkably evergreen piece, heralding much of what was to come in the indie pop world through the 2010s. 10 years since it's release and this thing still sounds freshly unearthed from some paradisiacal island. Full of diaphanous synths and tropical rhythms, every track effuses a bubbly iridescence, like holding a glass prism to the sun that hangs over that aforementioned isle. What's most impressive is how consistent and smooth a run it is. Bundick brings cohesion to it all—tracks never muddle or encumber each other—imbued with a freeing deliquescence, his voice emulsifying with the flow. On "Fax Shadow," Bundick slinks with such alluring insouciance, you'll still fall for him when he admits such gaffes like, "I'm sorry I couldn't name the color of your eyes." He often finds such catchy, evocative remarks to carry out songs and he gets away with it, one: because they're catchy and evocative and two: because they and everything they're limned by sounds so lush. [Nick Funess]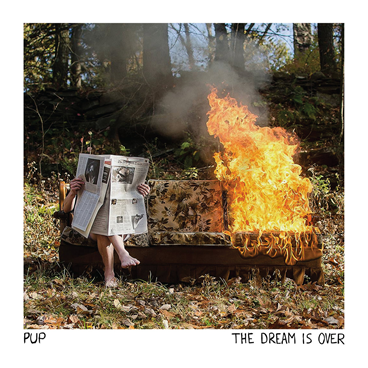 70. PUP – THE DREAM IS OVER (2016)
Genre: Pop Punk
The opening line of THE DREAM IS OVER feels like you've overheard some serious shit talk. In just a few words, hearing "If this tour doesn't kill you, then I will" makes you already feel like you know too much. PUP's sophomore album starts with some tension and, awkwardly enough, it can really only pertain to a few people, unlike the vagueness of similar bands' romantically pointed lyrics. Stefan Babcock is singing about something so specific, yet when you're yelling the words at a PUP concert, everyone in the room so obviously can relate. It can be said of pretty much every song on THE DREAM IS OVER, specific to the band members' experience, no longer new to the scene and figuring out what it means to love and fight with each other, yet broad enough to be anyone's anthem. At a very digestible half-hour, the record is a short listen of songs you sing at the top of your lungs, a perfect mix of frenetic pop punk energy and catchy guitar hooks meeting the maturity of a band who has found their stride. "The dream is over" is apparently what vocalist Babcock's doctor said after examining his vocal chords. Lucky for us, that couldn't be farther from the truth for PUP. [Stephanie Caress]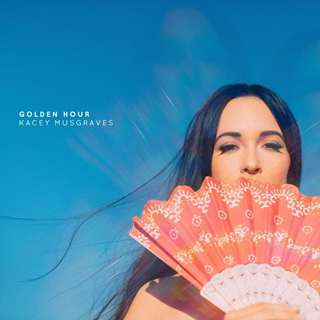 69. Kacey Musgraves – GOLDEN HOUR (2018)
Genre: Country Pop
She didn't fucking say, "yee." But goddammit did Kacey Musgraves have us all collectively yee-hawing our way through the shit-storm that was the end of this past decade. GOLDEN HOUR is the country album for your friend who listens to "anything but country music," the pop record for the man who makes fun of teenage girls for enjoying Harry Styles, and the folk-rock music for your favorite stoner. Musgraves' lyricism has always been ahead of the curve when compared to her peers; on GOLDEN HOUR she expands on her strength, often taking country cliches and bending them into clever quips and phrases that simultaneously feel both familiar and revolutionary. She sings of love as an unstoppable, untamed force—not just the love she shares with her partner, but with friends, family, and with herself. Aided by an LSD trip, Musgraves also expands her sound, intertwining disco and folk elements to find melodic clarity as she leaves the trailer park for the vast, sunlit plains that await her. One of the most magnetic aspects of Musgraves and her music has always been her sincere desire to make country music an inclusive space for those it has alienated for so long. And in this rainbow world she's created, the future of country music looks bright, bold, and finally a little fucking different. Yee-haw. [Becca Lengel]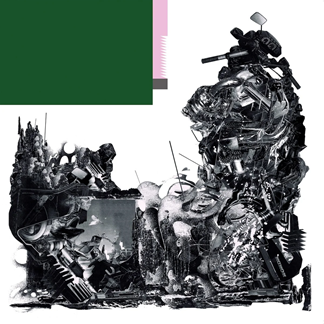 68. black midi – SCHLAGENHEIM (2019)
Genre: Noise Rock
black midi was being heralded as the best band in London before they'd ever released a track. Surely, I thought, that can't possibly be true, and yet after one spin of SCHLAGENHEIM, I was pretty convinced it was. I'm struggling to recall another band who burst onto the scene this fully realized in the 2010s. black midi sound like they've been stalwarts of the genre for a generation despite not being allowed to buy a drink at the sold-out venues they've played across the US. SCHLAGENHEIM is unpredictable in all the best ways, with hair-raising riffs, vocals you simply won't hear anywhere else, and the drumming—oh, the drumming! Their influences are myriad and their product a dense beast that demands repeat listens to mine all the fantastic flourishes they manage to pack into such a concise debut. "Bmbmbm" is the standout, fitted with a foreboding bassline and culminating with Geordie Greep's wailing screams atop thrashing drums and guitars. black midi moves with a purpose; they have a brighter future than just about everyone else on this list. [Ryan Moloney]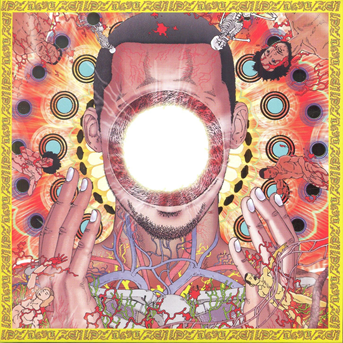 67. Flying Lotus – YOU'RE DEAD! (2014)
Genre: Nu Jazz, Jazz Fusion
Though it did not completely die this decade (see: #90), jazz definitely evolved into a hip hop sampling source more than it sustained itself as a respected live genre, in the mainstream at least. Flying Lotus' work as a solo artist and also as the mastermind behind Brainfeeder Records single-handedly spearheaded the evolution of West Coast avant-garde jazz in the 2010s. YOU'RE DEAD! is a behemoth of a record that blends beep boop and hip hop, and FlyLo has the experimental prowess to create one of the most dizzying psychedelic odysseys released in the modern age. From Thundercat's crazy-as-always bass shredding on the opening track "Theme" to the tear-jerkingly perfect sampling of "Protest," YOU'RE DEAD! is a metropolis. Flying Lotus emerged as the quintessential Los Angeles artist, living somewhere in the shadows between pop culture weirdo and left-field recluse, and as such, YOU'RE DEAD! is the most archetypally Flying Lotus release of Steven Ellison's heaping handful of records. While many beat tapes feel unintentional and lazy, he has only released records that resemble deeply personal narratives, the intent and storylines always presenting themselves in either titular or aesthetic ways. YOU'RE DEAD! reveals itself as a narrative about entering an apocalyptic hell but does so with a stoner's disoriented sense of humor. It never comes across as too self-serious or rooted in our grim reality, feeling like a 38-minute musical cartoon that bewilders the listener at every turn. [Ted Davis]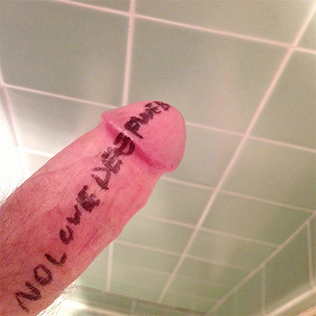 66. Death Grips – NO LOVE DEEP WEB (2012)
Genre: Experimental Hip Hop
I won't pretend to know anything about hip hop, and I will take every measure to distance myself from /mu/ and that bald guy, but one thing I can't do is deny the impact of Death Grips. No one ever hears the same album, and everyone has that one that reminds them of something: summer, a first kiss, whatever. For me, NO LOVE DEEP WEB is the soundtrack to a life circling the drain: a girlfriend leaving in the middle of the night, a truck breaking down, getting fired, living off candy bars and malt liquor from 7-Eleven, popping fat burners to stave off the hunger pangs. I'd heard every shade of extreme music, but from the very first moments of "Come Up And Get Me," I knew I'd finally found something that sounded like how I felt. The music was stripped-down and dirty, the minimalist beats somehow still so fucked-up with MC Ride howling like a caged animal over them, paranoia and aggression seething in every bar. It was raw and menacing, unhinged in a way that wasn't cheesy or performative. I was hearing a trash can echo chamber. I wanted to slam dance with a brick wall. And I loved it. Seven years later with my life mostly put together, I still do. [Joseph Simpson]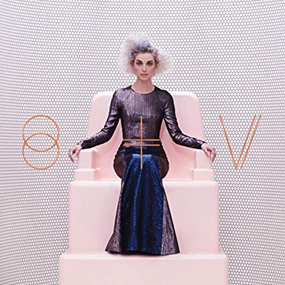 65. St. Vincent – S/T (2014)
Genre: Art Rock, Noise Pop
Annie Clark had a busy decade. Notable achievements included: becoming the first female Record Store Day ambassador, collaborating with David Byrne, writing a song a song for Taylor Swift, releasing a trio of critically acclaimed albums, including the Grammy winning ST. VINCENT. Her self-titled release is certainly a little more upbeat than Clark's previous work, definitely not less emotional, but a little less vulnerable. Balancing hectic moments full of Clark's signature sci-fi guitars, like in album opener "Rattlesnake" and "Bring Me Your Love," alongside mellow cuts like "I Prefer Your Love" and "Severed Crossed Fingers," her confidence and straight-forward energy on these tracks mirrors its album cover, which features her sporting new celestial silver locks from a raised throne. Album highlight "Huey Newton" finds Clark mastering her craft, fusing sweet-soft synths and gentle vocals in the first half of the song before dropping one of her dirtiest distorted riffs. Throw in some horns on single "Digital Witness" that seem to directly carry over from Clark's 2012 collaboration with the aforementioned Byrne, and you've got yourself an incredibly well-rounded album. [Jake Mazon]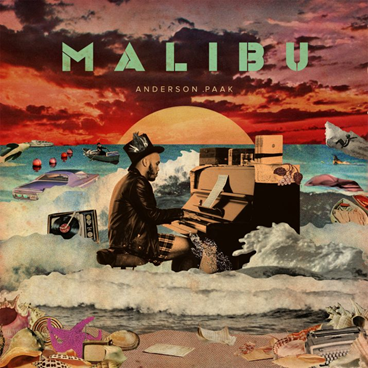 64. Anderson .Paak – MALIBU (2016)
Genre: Neo-Soul
It's rare that enmasse critics, institutions, contemporary artists, mainstream listeners, and music aficionados alike can agree with each other: there's no disputing MALIBU's greatness. Anderson .Paak's second studio album helped launch his career, securing him crossover success while ending up on the year-end lists of publications like Spin, Complex, Pitchfork, Stereogum, NME, us, of course, and more and securing .Paak his first Grammy nominations. It really is a nearly perfect album. (Note: Nearly. The only thing bad about it is how corny .Paak sometimes sounds when he's talking about women's bodies—"what's behind them tig-ol-bitties" he croons in "Silicon Valley," and I personally will never forget it.) With one of the best bands in the game, .Paak's musical chemistry with the Free Nationals is unmatched as he floats on a beat seamlessly transitioning from rap to singing while blending hip hop and soul. MALIBU delivers some of the best funk-driven production of the decade and left a long-lasting impact on the current sound of music. [Amanda Ball]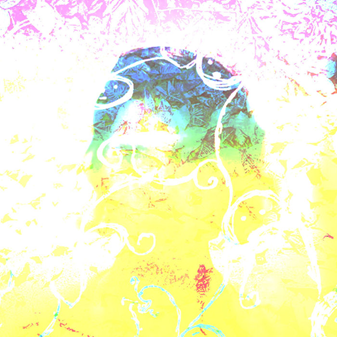 63. Katie Dey – ASDFASDF (2015)
Genre: Hypnagogic Pop, Indietronica
Australian indietronica artist Katie Dey's breakout album ASDFASDF shakes you to your very core. In its tight 20 minutes, Dey's eerie vocals guide listeners through a mystifying composition that turns traditional indie rock sensibilities on their head by adding pithy electronic beats and oddly splendorous noise clouds. What at first seems to be unlistenable, discordant volleys of sounds end up coming together in sweet, harmonious lullabies, making for an unforgettably heartbreaking musical journey. The track "unkillable" provides brief triumph in between the tearful "fear o the dark" and the grungy frustration of "h o e" as the album softly sinks into a wondrous and overflowing sea of distortion. There is an undeniable moment where it all clicks and becomes one of the most beautiful and unique things ever put to ears. [Alec Larios]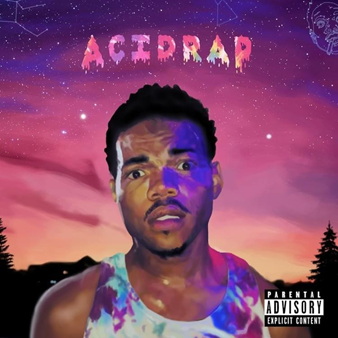 62. Chance the Rapper – ACID RAP (2013)
Genre: Pop Rap
The 2010s marked the end of the mixtape era. With the introduction of streaming services the lines between album and mixtape were forever blurred. Still, Chance the Rapper gave away his project ACID RAP—whatever designation you want to assign it—for free. His followup to 2012's 10 DAY mixtape, which was largely about the 10-day school suspension he received for smoking weed, showed advanced maturity in Chance, who was still only 19 at the time. The child-like wonder that filled the space in-between "Good Ass Intro" and "Good Ass Outro" made the Chicago native an immediate hit on platforms like DatPiff and SoundCloud and paved the way for his future mainstream success. His goofy raps and unique voice were immeasurably refreshing and ACID RAP's feature list of soon-to-be stars like Childish Gambino and Noname became the perfect recipe for a classic album, whether or not it's technically a mixtape. [Lucas Frangiosa]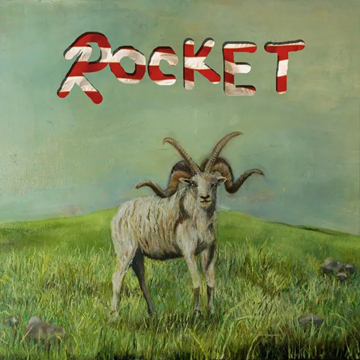 61. (Sandy) Alex G – ROCKET (2017)
Genre: Indie Folk
Philly's Alex Giannascoli, better known as (Sandy) Alex G, pretty much wrote the book for indie acts in the past decade. His out-of-the box style incorporated electronic bloops and various psych-pop effects all held together by an overwhelmingly endearing alt-country twang. After BEACH MUSIC became an undeniable classic, it was a wonder how Giannascoli would follow it up. ROCKET delivered with a kaleidoscopic menagerie of guitars, organs, pianos, distorted vocals, and nasty fiddles. But as grand as that all may seem given Giannascoli's large list of collaborators he'd gathered throughout the years, that special brand of lo-fi indie folk warmth is never lost. He knows exactly when to make the right moment intensely intimate, especially with deeply reflective lyrics on even the most celebratory of tracks. There's so much genuine emotion here that it's hard to not get caught up in it all. Alex G forever. [Alec Larios]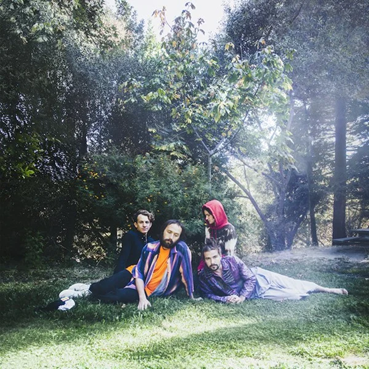 60. Big Thief – U.F.O.F. (2019)
Genre: Indie Folk
Big Thief had a massive 2019, which you will no doubt have read a thing or two about if you're reading this article, but there's a pretty good argument to be made that they had the best five-year run of any indie artist this decade. There simply has not been a rock performer as emotionally dynamic as Adrienne Lenker since Jeff Buckley. She writes her songs with a full heart and a full throat, and has found a group of musicians that click together on a level beyond consciousness. The thrill of U.F.O.F. is in its constant ebb and flow between reality and something beyond it. And though the source of Lenker's songwriting often seems to be personal trauma and distress, Big Thief's 2019 records came to us in a time in which many find themselves in this state within the world—stuck between a reality that has become more and more nightmarish every day. Even amongst the set-dressing of dreamy, finger-picked guitars and some of the most deliberate and tender percussion work this decade, the pain never stops creeping in on U.F.O.F., initially a piece of art that celebrates of ego death, of the ethereal, and the less tangible and explainable aspects of life. All of this is true. But the reason that it will continue to endure beyond that first fanciful listen is that it represents a dam of human emotion on the verge of breaking. We live in a world confronting us with a constant onslaught of existential horrors, and it sure would be nice if it would disappear like a bad dream. Some will approach it with the kind of melancholy dissociation that this record operates in—others will clench their fists and cry out in anguish, as Big Thief does on TWO HANDS. Most will probably experience both. Welcome to hell. [Adam Cash]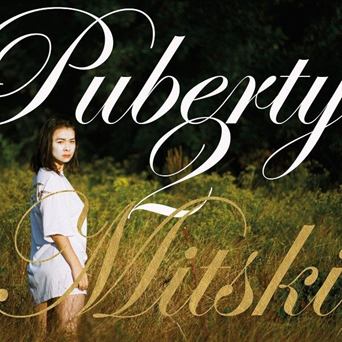 59. Mitski – PUBERTY 2 (2016)
Genre: Indie Rock
With Mitski, music and emotion are mutually exclusive, and PUBERTY 2 is drenched in raw emotional honesty that's so exposed and bare it's impossible not to absorb it into your very skin. Mitski sees music in the light, the dark, and the shapes on the wall. In her head, music and the act of existing are innately entwined—the stress, the love, the hurt, the discovery and ownership over each entity is written into every melody and sound.
Growing up, my mother was so completely and utterly her own person, in whatever quiet way that meant. She was strong and stoic and oozed creativity and love, and it took years to see the walls she'd built around herself, and I wanted so badly to be on the inside. I would position myself somewhere between the world and my mother's wall as an extra layer of protection she never needed. She played and loved so completely and if she cared what other people thought, it was not about her parenting with which she was a hundred percent certain, even if others weren't. "Your Best American Girl" has nothing to do with a boy or romantic love, all of its raw power comes from the eventual acceptance of oneself and a mother. It's coming to terms with who the subject has become from where she's been and the uncertainty therein. This album is so much more than its most popular song, though, rich with melodic musings, so delicately sung yet fortified by Mitski's power and the music's strength: verses articulated and shaped by tips of tongues with ripping guitar or bold declarence. "Fireworks" builds into a fervor, and "My Body's Made of Crushed Little Stars" is an outburst of discontentment and longing, achieved with little more than a voice and a guitar, fading into the ballad of "Thursday Girl," which swells from gentle vocals into uncontained yearning with the softest touch from the firmest grip. PUBERTY 2 exemplifies the searching Mitski, on the hunt and hungry for music to sink her teeth into, and while her more recent albums have more evolved elements, the discovery period found in her 2016 release is more entangled, which lends itself to be far more interesting. [Tapley Eaton]
58. Sufjan Stevens – CARRIE & LOWELL (2015)
Genre: Indie Folk
It's an image as old as media itself: the grainy, distressed photograph of a young couple in their prime; the flicker of an old film camera as it plays footage of kids playing in some backyard somewhere. On a surface, aesthetic level, CARRIE & LOWELL is the musical equivalent of a well-worn trope, often used artlessly in hopes of speaking to a universal language of how we remember both our own pasts and the lives of those who came before us. Stevens plucks lightly and sings breathily about places and people in his past, we all get a good cry out of it because it reminds us of our own dearly departed gran, and we move on. What I'm saying is this: This record could have been, and maybe should have been, boring. The thing that makes CARRIE & LOWELL utterly indispensable is not its aesthetic whimsy but its rich ruminations on death itself and on life immediately after, an utterly complicated subject. Stevens doesn't shy away from being mad at his mother. He accepts death as ultimately necessary and inevitable. And from a writing standpoint, it's a remarkable example of translation of the hyper-specific and personal to the universal. Even references to highly specific places (most of which are located near Eugene, OR) serve the purpose of those grainy photographs—it's not about the place itself, but the fact that there's a Spencer's Butte or Cottage Grove in each person's life. But this would be all for naught if it weren't for the generous honesty and thoughtfulness demonstrated by Stevens on each of this record's tracks. By unwitheringly documenting his own grief and the ways in which it challenges him emotionally and spiritually, Stevens created one of the most honest portrayals of life without a loved one that has ever existed in music. [Adam Cash]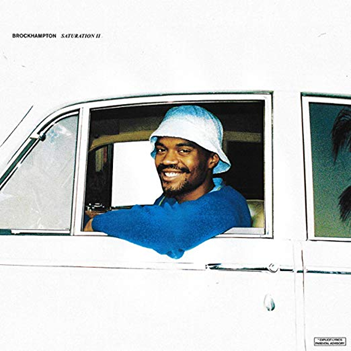 57. Brockhampton – SATURATION II (2017)
Genre: Pop Rap
For many, SATURATION II marked the peak of whatever the Brockhampton experience was. The long summer during which they realized their Saturation Trilogy was a punchy re-introduction to the boy band's style: A proud mix of classic rap inspiration, eccentric productions, and pop-infused earworms befitting their self-imposed boy band designation. Many of SATURATION II's best songs are anchored by former band member Ameer Vann. He's deliberate and confident throughout his verses, whether intoning on the inherent racism of the music industry in "GUMMY," selling drugs out of his mom's house in "SWAMP," or synthesizing the two in "TEETH." Yet as prominently as Vann is featured, SATURATION II is just as easily defined by it's outliers. "SWEET" has by far the catchiest beats on the whole album, "SUNNY" is a groovy guitar track, and the album's closer "SUMMER" is a straight-up ballad. Brockhampton is diverse, and most importantly personal, and SATURATION II showed how refined their shotgun blast of cultural production could be. A boy band needs to make good music (at least music that's easy to remember), but they also need to sell a more powerful and complicated idea: male friendship. Brockhampton booting Vann from their lineup was about protecting that idea, showing how much they value what they've made and what it means to themselves and their fans. Brockhampton's greatest skill is that belief, being too online, too insular, too hopeful for this world. SATURATION II is a perfect example of that. [Ian Campbell]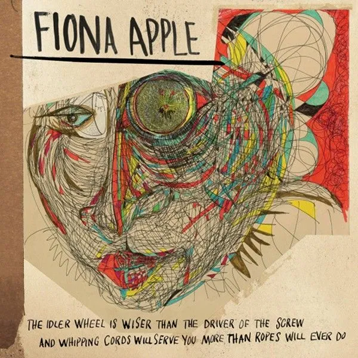 56. Fiona Apple – THE IDLER WHEEL… (2012)
Genre: Art Pop
For many other artists, THE IDLER WHEEL… would easily be their best album. With Fiona Apple, I'm not even sure it's in the top half of her discography. It's Fiona's answer to Lauryn Hill's MTV UNPLUGGED 2.0, another turn-of-the-century critical darling who could not handle fame, has a legion of zealots who've stood by them despite volatile behavior and long stretches of no artistic output, and whose last record stripped things down and featured their most raw, vulnerable performances to date. Unlike Hill, however, Apple earns the sloppiness and rough edges with crippling self-awareness and some of the strangest metaphors and similes you've ever heard, lines like "I look like a neon zebra shaking rain off her stripes" and "The lava of the volcano shot up hot from under the sea / One thing leads to another and you made an island of me." Set to harsh, crashing piano melodies and a myriad of tumultuous percussion, it's the definition of more than the sum of its parts, the perfect musical and vocal vehicle to sell the same relatable themes of depression, self-loathing, and heartbreak that she's mined since "Criminal." But it's the final two songs, "Anything We Want" and "Hot Knife," that show the most emotional advancement, finally finding someone she can bare her scars and trauma to on the former, while offering the most euphoric song she's ever recorded on the latter, where Apple finally feels something pleasurable as she submerges herself in a swarm of vocal harmonies and layers.  Even with the striking melodies and Apple's charisma and unhinged delivery, THE IDLER WHEEL… could have had a severe case of arrested development, but those closing moments make the cacophonous, obtuse music and the career-long wrestling with demons and herself more meaningful and rewarding to get through. [Blake Michelle]
55. Slowdive – S/T (2017)
Genre: Shoegaze
Slowdive's self-titled return after 22 years adds another test example to the (thus far) bulletproof theory that the great shoegaze bands of the early '90s are all going to age very, very well (see: #99). Though it's not clear that they plan on hitting the boards again on a regular basis, as the band does not seem to be active right now, SLOWDIVE put them right back at the top of the alternative rock food chain and did an excellent job of not only showing that they are still capable of shimmery SOUVLAKI-style tracks with "Star Roving" and "Don't Know Why," but also that Slowdive is able to grow gracefully into a modern indie rock band. The work of Slowdivers Neil Halstead, Rachel Goswell, and Neil McCutcheon in offshoot project Mojave 3 saw their songwriting style develop a folk-influenced bent, and while there's a definitive difference between that project and the new Slowdive, this growth adds an intriguing layer to this record. In particular, "Sugar for the Pill" and "No Longer Making Time" sit nicely with the specific brand of melancholic and cerebral indie rock espoused by The National and Frightened Rabbit throughout the 2010s. Though it may be seen by some as blasphemous to say, SLOWDIVE's middle-agedness might fit their sound better than their youth did, but it was incredibly heartening to see such an important act come back with the same vigor that they had in their heyday to produce a gorgeously textured and wholly satisfying record. [Adam Cash]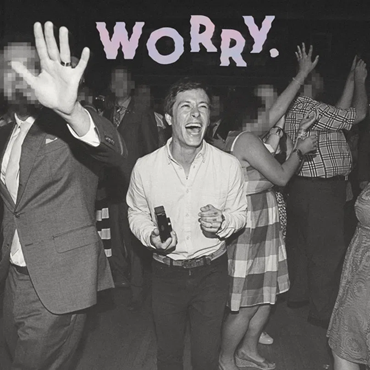 54. Jeff Rosenstock – WORRY. (2016)
Genre: Pop Punk, Power Pop
With a sum total of not one, not two, not three, but four excellent studio releases this decade (as well as a side project with ANTARCTIGO VESPUCCI), indie-punk wunderkind Jeff Rosenstock not only proved himself to be one of the 2010s' most prolific artists, but a musician deeply attuned to millennial angst. In a decade where many regularly argued that "rock is dead," Rosenstock consistently rose up to the occasion, writing music that lovingly served up the insecurities of a 20-something male. And though many can argue over what Rosenstock's best release was this decade, his 2016 outing, WORRY., registered as the most sonically diverse; a soaring soundscape showered in excellent riffs, gorgeous melodies, and clever rhythm sections. Whether that's the subdued synth work on "Pietro, 60 Years Old," the pop-punk jump-inducing anxiety of "I Did Something Weird Last Night," or the quick-burst mania of "June 21st," Rosenstock's album proved a formidable contribution to a decade littered in sterile stadium rock. [Sergio Zaciu]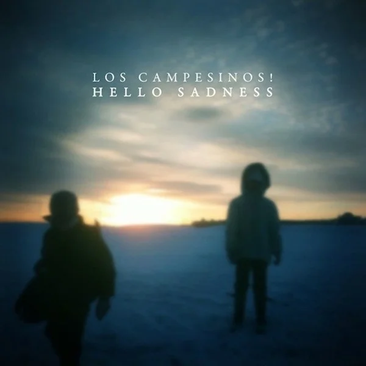 53. Los Campesinos! – HELLO SADNESS (2011)
Genre: Indie Rock, Indie Pop
There was a particularly rough fall a few years ago, and I found myself alone on a night bus traveling from Chicago to Madison, WI. It was pouring, there was practically no visibility or phone service, and I was forced to Consider My Life. I had been unemployed for all of 24 hours and the trip was a desperate attempt to find some joy in lacking any kind of direction, but here I was: extremely alone on a night bus through the Midwest. My iPod shuffled to "To Tundra" by Los Campesinos!, and it was like heaving the heaviest sigh. HELLO SADNESS is a two-hour night bus through the Midwest in the pouring rain, it is the depths of despair, a cry for help so downtrodden it's less of a cry, more of a vagueTtweet. It's easy to be fooled by the raucous opening tracks, "By Your Hand" and "Songs About Your Girlfriend," but by the title track it's clear what path LC! is heading down. When you're not depressed, HELLO SADNESS is 40 minutes of brilliantly constructed, sickeningly witty songwriting. When you are depressed, it's a firm handshake and an invitation to burrow deeper into the comfort of your own despair. It is a weighted blanket woven with the worst feelings you've ever experienced, it is the most joyously joyless accompaniment to a depressive episode. [Aya Lehman]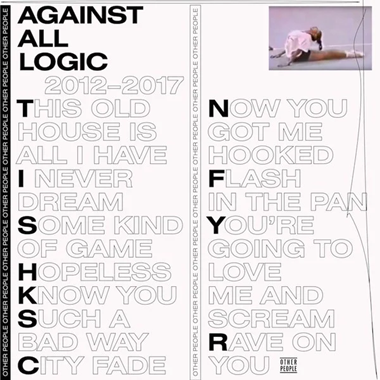 52. Against All Logic (A.A.L.) – 2012-2017 (2018)
Genre: Deep House
Nicolas Jaar had quite a decade (see: #91); the fact that this record was quietly dropped under a pseudonym demonstrates just how insanely prolific the DJ/producer was. This collection of work from 2012-2017 is relentless and dynamic, but it's also remarkable how seamlessly it flows together as a whole from beginning to end. House tends to be about individual tracks more than complete albums, but everything curated here feels as though it was always intended to go together. The record is the perfect soundtrack for late nights that bleed into early mornings, for being fucked up with your friends but refusing to go to sleep, for driving down dark streets by yourself. The darker tones provide great mood and texture, but this is an undeniably optimistic record, there's a restless ecstasy pulsating throughout that refuses to be pinned down or muted. Endlessly listenable, it's amazing how every single time you put this album on it takes you by surprise, catching you off guard in how deeply groovy and fun it is. The careful balance of being effortlessly cool and also easily danceable is a rare thing to find, but Jaar delivers perfectly. If you're someone who considers themselves turned off by house music and its various sub-subgenres, this is a great introduction to the genre: it's somehow instantly accessible and simultaneously a virtuoso performance for the real heads. [Carter Moon]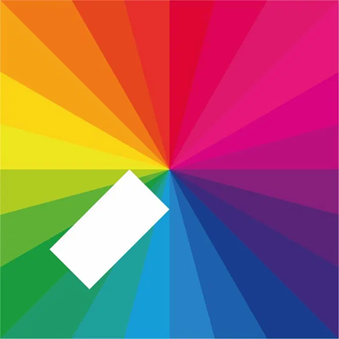 51. Jamie xx – IN COLOUR (2015)
Genre: UK Bass
Jamie xx is really fucking cool. He's an internationally acclaimed house DJ who is also in an internationally acclaimed pop band that changed the course of post-YouTube alternative music and he dresses like the most stylish mannequin at a really trendy store. IN COLOUR flawlessly combines really impressive electronic production with luscious pop tunes that you could effectively play at an underground rave or at Moby's notably uppity Silver Lake vegan restaurant Little Pine. "Loud Places" is the decade's go-to unironic dance song, and has appeared in the first house party DJ set of every beep boop enthusiast I know. Propulsive album opener "Gosh" reintroduced Squarepusher drum and bass to a whole new generation of casual electronic listeners who entirely missed the 147 BPM muddy UK festivals of the mid-90s. "SeeSaw" and "Stranger In A Room" offer proof that even though The xx went from being absolutely breathtaking to commercially lackluster after their first record, Jamie xx still knows how to make a damn good song with his bandmates when he isn't forced to prioritize selling records. Best (and weirdest) of all, "I Know There's Gonna Be Good Times" is an absurd Young Thug and Popcaan collab that brought dancehall music into the hipster spotlight. After a few years of revisiting IN COLOUR, I have yet to understand how it is so universally loved; Jamie xx gave his fans one hell of an eclectic debut that doesn't sound like it had any industry tampering. Somehow his unfiltered sovereignty led to him gracing millions of listeners with a record that is sold at Urban Outfitters internationally, with Jamie landing headlining DJ sets at big name festivals, and has garnered near universal critical acclaim. As an indie rock musician turned outsider house DJ with curly hair who also happens to wear mostly black, Jamie xx is who I look to as the John Lennon of the 2010s and is the hippest, most talented, and comfortably relatable electronic artist of my time. [Ted Davis]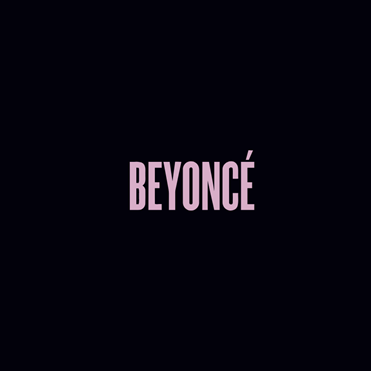 50. Beyoncé – S/T (2013)
Genre: R&B, Pop
It's almost impossible to imagine a world before Beyoncé was like… Beyoncé™, and despite her self-titled 2013 drop having delivered some of the most iconic lines (and most overused Instagram captions) of the 21st century, somehow it still feels underappreciated. I remember exactly where I was when BEYONCÉ dropped unexpectedly, looking around seeing others visibly shook by the release. And for good reason: with one 14-song album Beyoncé managed to completely control her own narrative and redefine herself as an artist; while her former and future albums focus on set themes, BEYONCÉ is about one thing: Beyoncé. Beyoncé as artist, mother, wife, sexual being, feminist, Beyoncé as a woman. A woman finding sexual freedom in her marriage (pre-LEMONADE… yikes), stability in her relationships, and power in herself. Incorporating features from Frank Ocean and her husband, a sample from feminist scholar Chimamanda Ngozi Adichie, and accompanied by a stunning visual album, BEYONCÉ offered the world a rare glimpse into what makes Beyoncé, Beyoncé™. Ms. Knowles proves time and time again why she has reached icon status, but it's here that she cemented that status. Bow down bitches. [Aya Lehman]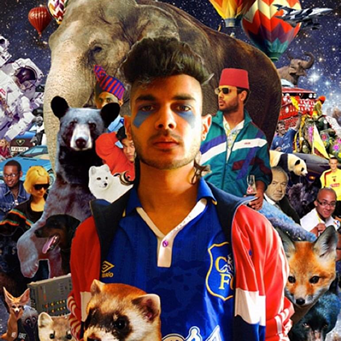 49. Jai Paul – LEAK 04-13 (BAIT ONES) (2013)
Genre: Alternative R&B
It wasn't supposed to be like this. Jai Paul's mythical "debut album" was quietly uploaded to Bandcamp on an April night in 2013 and by morning it was gone. Those 16 tracks, untitled, unfinished, and unorganized, spent six years being passed around like uncut opal through forums and torrents until Paul finally resurfaced with two new singles, a remastered version of the leak, and a statement that gave an explanation to the silence. Conventional wisdom had been that Paul leaked the record as a publicity stunt or label rebellion, but the truth is that these tracks were stolen and haphazardly uploaded online. It is the decade's most beautiful mess, comprised of demos with scratch vocal takes, bizzare sampled interludes, but most importantly, some of the 2010s best music. "Str8 Outta Mumbai" is a barnburner to end all barnburners, "Desert River" defies the confines of its mp3 file, and the last 30 seconds of "Genevieve" are an overdose of ecstasy. Each spin of LEAK 04-13 boggles the mind in new ways, but the question remains: what would've Paul's proper debut sounded like? Surely, some of these tracks would've never seen the light of day had that mysterious leaker never got their hands on these files and we'd be worse off for it. But just how badly were we, and more importantly Paul, robbed of the true Jai Paul debut studio album? [Ryan Moloney]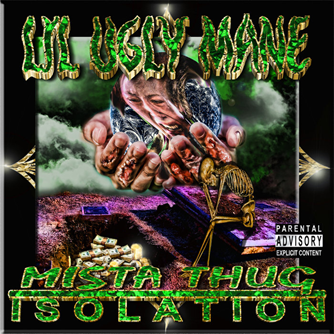 48. Lil Ugly Mane – MISTER THUG ISOLATION (2012)
Genre: Memphis Rap
Back when Lil Ugly Mane, also known as Shawn Kemp, though legally known as Travis Miller, was still an enigma, MISTA THUG ISOLATION broke brains in offering a gargantuan platter of every filthy facet of Southern hip hop's golden age. Miller, a once basement-dwelling white kid beatmaker coming up in Richmond, totes more than a couple surprisingly heavy punchlines and catchy hooks, but it's his meticulous work as a producer on each one of these tracks that make MTI a blueprint on what the modern scene should strive to be. Miller has one of the sharpest ears in hip hop production today. A seemingly endless number of samples, many chopped and screwed to near unrecognizable levels, build up on each other creating layers that have yet to be fully penetrated even still on my 100th listen. Luscious strings contrast the viciousness of "Throw Dem Gunz," a pitched-up 1977 sample of Crackin's "Don't You Wish You Could Be There" makes the hook to "Wishmaster" unforgettable, and a pitched-down Ugly Mane does the same for "Cup Fulla Beetlejuice." Miller used absolutely every tool at his disposal to craft a truly refined hip hop album for the ages. Don't let the noisy normie filter intro fool you! Take this and try not to be inspired. [Alec Larios]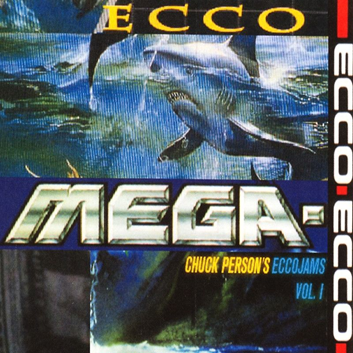 47. Chuck Person – ECCOJAMS VOL. 1 (2010)
Genre: Vaporwave
When I look back at the 2010s, the defining musical moment for me will always be vaporwave, even if I discovered it when the genre was already "dead." Falling into my lap just as I fully got Online as far as music is concerned, vaporwave had a vice-grip on four years of my life, was the soundtrack to my time abroad in Japan, played on the speakers of any car I was in from 2013 – 2016, and inspired many a collegiate thesis. As silly as some of it may seem now, it was hard not to get swept up in its beguiling blend of semi-ironic visual aesthetics, manufactured nostalgia, and subtly sinister commentary on mindless corporate consumerism, and there remains no better flagship than ECCOJAMS VOL. 1 from the mind of Daniel Lopatin (see: #26). A blueprint for the entire polemical fervor to follow, ECCOJAMS VOL. 1 is just as haunting now as it was then, tuning into a radio found in post-apocalyptic rubble to hear ghostly aural detritus scrabbling to alight upon any remaining signal out in the cold digital void. While of course Lopatin's techniques of chopping, screwing, glitching, reverbing, and otherwise laying havoc to cribbed snippets of the pop and easy listening of yesteryear have their genesis in everything from Dirty South remixes to the philosophy-first art-oriented works of John Oswald, the represented search for meaning in a cavernous vat of the pop culture signs and signifiers that came before us is eerily prescient considering it came out in 2010. While there is some promise to be found in the idea of being able to warp and morph that which we've consumed and absorbed as a collective conscious into an artistic statement that can stand on its own two feet, what will make ECCOJAMS VOL. 1 stand the test of time is its warning shot in regards to rose-colored navel-gazing, its looping microcosms of a chorus you can't quite place hearing on the radio long-ago standing in for the hypnosis inherent in the siren song of idealized, vaguely remembered times and places that were once yours, but are no longer. Of course, it goes with the genre that we're never quite sure what joke, critique, or commentary is actually underpinning the proceedings, but any way you slice it, there was magic present in being able to take a two-second outlier from the bridge to a JoJo song and stretching it into an unrecognizable tear-jerking anthem that was never replicated again. [Thomas Seraydarian]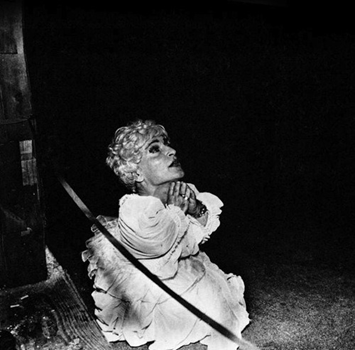 46. Deerhunter – HALCYON DIGEST (2010)
Genre: Neo-Psychedelia, Indie Rock
Upon finishing HALCYON DIGEST, my initial reaction was simply, "I don't get it at all, but there is meaning in this… somewhere." As I combed through Deerhunter's discography, everything became more conflicting; to me, so much of their prior catalogue (outside of MICROCASTLE) was inaccessible noise to my untrained ears—I simply couldn't connect with the previous records. But HALCYON DIGEST represented a degree of accessible clarity they'd never reached before. Bradford Cox has mentioned that the title of the record alludes to the way we process memory; as an adjective, "halcyon" refers to an idyllic and serene period of time, most often in the past, "Digest" translating to either the breaking down of something or a summation of information or material. That title alone suggests two contrasting possibilities: First, that the ways we perceive an idyllic past can often be broken apart as time passes, or second, that we can summate these idyllic periods of time into an amalgamation of nostalgic feeling that was better than it was. None of these songs evoke any explicit, real-life memory for me, per se, but they invoke an ethereal feeling of a memory; HALCYON DIGEST is a memory I never had but nevertheless feel is a part of me.
Nostalgia is as relevant as ever for an on-the-fence millennial generation, a group with one foot in the pond of an analogue adolescence and the other foot of adulthood in a cosmos of unbounded interconnectivity. Coupling that with a staggeringly tech-literate Gen Z terraforming the digital landscape leaves us asking if the past we remember is as good as we imagine, or if the future is as promising as the targeted ad banner is selling us. Cox is flirting with broad strokes, ideas that relate what it means to come to terms with being human at this very specific moment in time. What one might call our past, our rose-tinted memories, our halcyon days are fading at a rate unprecedented compared to any other point in history. This is not an album that will transcend generations, but one that analyzes the mode with which a specific group perceives the past in contrast to how irrelevant that way of thinking may already be. 9/11 is in the history books; Kids' bikes don't litter suburban front lawns like they do in Cox's hometown of Marietta, GA; There are people alive now who don't know a world without near universally accessible internet—HALCYON DIGEST is not about one song in particular, it's about the place we center the roots of our identity. Perhaps even Deerhunter's subsequent album titles cheekily allude to the progression of thought that began in 2010. There is nothing new under the sun, the future is a faded frontier, and if the past we perceive isn't as steadfast an anchor as we once believed then why hasn't everything already disappeared? [Nathaniel Dueber]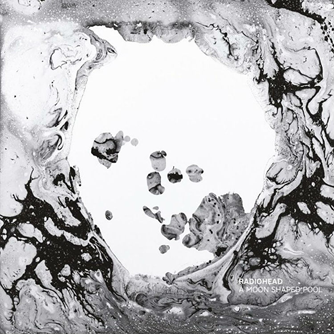 45. Radiohead – A MOON SHAPED POOL (2016)
Genre: Art Rock, Chamber Pop
When looking at Radiohead's discography strictly in terms of the numbers, the band inarguably left us high and dry this past decade. After releasing four phenomenal albums from 2000 through 2010, the boys began extending the breaks between album cycles and only released two full-lengths over the last 10 years. One of them was better than the other, and that one was A MOON SHAPED POOL. A soft, yet emotionally heavy album, A MOON SHAPED POOL was shaped by various difficulties surrounding the band at the time, including Thom Yorke's separation from his long-time partner and the tragic death of the band's drum technician in a stage accident. It's a particularly gloomy record, even by Radiohead standards, with musical maestro Jonny Greenwood's string and choral arrangements more prevalent than ever, and songs that are significantly stripped-back compared to the layered, groove-laden work of THE KING OF LIMBS. While "Burn the Witch" kicks things off with a bit of a punch, "Ful Stop" is the only true heater, an undeniable jam that helps shake up what is an otherwise sombre (but highly enjoyable) listening experience. The biggest moment of satisfaction for most fans was unquestionably the inclusion of a properly studio recorded version of "True Love Waits" 20 years after its live debut, a truly heartbreaking treat (though I am still partial to the acoustic version from I MIGHT BE WRONG). It feels inaccurate to say that the band is slowing down, as all of the members have released a plethora of material under various monikers during this period, but the world will always want more Radiohead. A MOON SHAPED POOL was more than enough to satisfy the hunger that grew after THE KING OF LIMBS, and it will also hold us over until the band decides to bestow their next gift upon us. [Jake Mazon]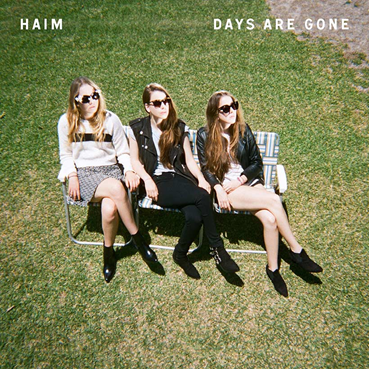 44. HAIM – DAYS ARE GONE (2013)
Genre: Pop Rock
I'm still not sure how to classify DAYS ARE GONE six-and-a-half years after it release. It's the sort of statement that I would normally use to criticize an album for being unfocused, compromised, and trying to please too many sects at once. Indeed, you could fill pages and pages with all the names Haim have been compared to, from Pat Benatar and Madonna to Fleetwood Mac and the Eagles, Michael Jackson and Whitney Houston to Feist and Phoenix. Through infectious charm, gorgeous harmonies, a warm, gentle atmosphere, and hook after hook after hook, these three sisters somehow turned what could otherwise be a seven-car pile-up into a smooth ride of R&B coolness, rock'n'roll feistiness, and indie kookiness. With the dwindling returns of later releases, it's become readily apparent that DAYS ARE GONE is lightning-in-a-bottle, the sort of singular record that sounds like everything and yet stands all on its own. No other record in the 2010s demonstrates the power of personality and likeability quite like this one. [Blake Michelle]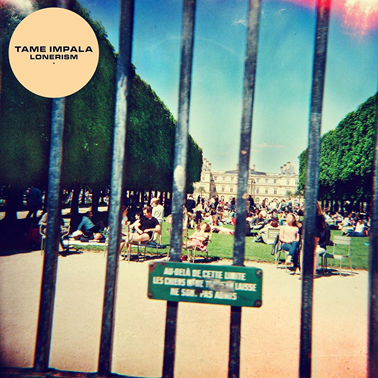 43. Tame Impala – LONERISM (2012)
Genre: Neo-Psychedelia
Now, in a post-CURRENTS world, Kevin Parker is a bona fide superstar, headlining festivals like Lollapalooza and Coachella and collaborating with marquee names like Kanye West and Mark Ronson. The man's notoriety and popularity are undeniable, but where did it come from? A large part of the answer is Tame Impala's second record, LONERISM. Parker's 2010 debut under the Tame Impala name, INNERSPEAKER, was eye-opening for many, a collection of fuzzed out and bluesy Beatles-worship that lacked a bit for original ideas but nevertheless carried the stamp of a songwriter on the rise. But he delivered on this promise with LONERISM, which maintained much of its predecessor's charm while also significantly expanding upon its thesis. Opening with the hypnotic whispered mantra of "Be Above It," LONERISM immediately establishes itself as both more psychedelic and more daring than its predecessor, a thread that only carries through the standout tracks "Endors Toi" and "Apocalypse Dreams" that follow. The record is buoyed throughout by woozy and acid-washed synthesizer arrangements that create a layer of atmospheric depth absent from his prior work, and create a more immersive listening experience that lends itself greatly to Parker's meandering songwriting style. Of course, it features plenty of strong guitar-driven passages as well, like "Music To Walk Home By" (that outro!) and the ubiquitous "Elephant," the biggest crossover hit of Parker's career up to that point and easily the most pop-adjacent song on the record, a sneak preview of the stylistic shift that would launch him into the commercial stratosphere a few more years down the road. LONERISM is a fascinating transitional record in the career of an ascendant star, capturing the best of two worlds and making for the most dynamic and creative listen in the Tame Impala catalogue. [Jacob Martin]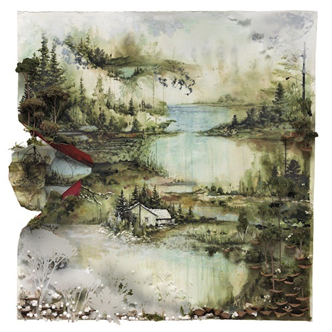 42. Bon Iver – S/T (2011)
Genre: Indie Folk, Art Pop
A scraggly man records an album in the middle of the woods with nothing but a washboard and a fine-toothed comb, blah blah blah. We've heard it all before. It's easy to write off artists such as Justin Vernon because of the preciousness of their origin stories—I know I did. But beyond his folksy exterior is an incredibly gifted songwriter with a penchant for complex, emotive melodies. Perhaps it wasn't as easy to glean Vernon's depth through Bon Iver's debut, FOR EMMA, FOREVER AGO, a collection of deceptively-simple acoustic songs that—while beautifully haunting—also had LA Weekly (R.I.P.) comparing him to the "sonic equivalent of an empty canvas tote bag." But his second album, 2011's BON IVER, should have remedied any naysayers once "Perth" hit the 2:30 mark. While early album highlight "Holocene" was the track to bubble up into the mainstream, the songs that hit the hardest come at the end. "Calgary" is simply stunning, with Vernon's most evocative lyric work to date. "There's a fire going out / But there's really nothing to the south," Vernon cries vehemently. "Swollen orange and light let through / Your one-piece swimmer stuck to you." It's moments like these, where he weaves sweeping imagery with infinitesimal details, that feel both universal and intimate all at once. Album closer "Beth/Rest" is drenched in warbled throwback 80s synths, a departure from the rest of the album that somehow provides the perfect period at the end of his statement. As we now know, Bon Iver has continued to deviate from folk over the course of their musical career. This album was the inciting incident to that change, proof that Vernon's not just a bearded one-trick pony with a beat-up acoustic guitar. [Claire Epting]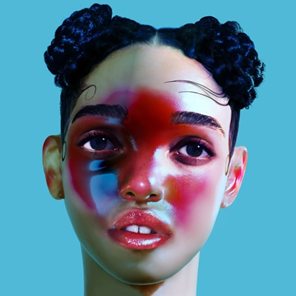 41. FKA twigs – LP1 (2014)
Genre: R&B, Electronica
I'm confident that FKA twigs' LP1 is one of the best albums to play when you want to dance, be high, go for a walk, or to cry— it's pretty damn versatile. twigs this decade has proven to be pretty damn versatile herself, acting as a dancer, singer, producer, and overall creative powerhouse. Her debut remains unlike anything else I've heard, and while many people have tried to capture its essence since it's initial release in 2014, we are regularly met with acts that are colloquially labeled as "whisper singers" or as members of the "light skin vibes department," each aiming to create something with the amount of impact that LP1 garnered. Upon release the album left music enthusiasts everywhere extremely confused about which box they could make twigs fit into; her ethereal sound is not quite R&B, or rock, or anything else which left people to rely on the label "alternative R&B," a resurgence of the term that Twigs herself has rejected as she believes its use comes from peoples inclinations to want to categorize her a certain way because she's mixed race. Genre aside, at its core LP1 is inspiring to an entire generation of singers, creating a cultural impact so large that she was able to remain culturally relevant, and perform off of the success of it (and 2015 EP M3LL155X) for five years. Imagine being able to tour one album for five whole years? [Amanda Ball]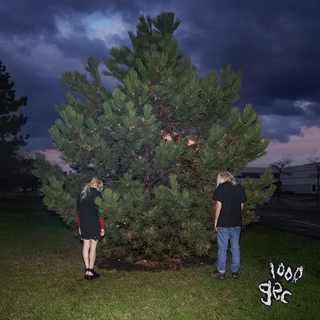 40. 100 gecs – 1000 GECS (2019)
Genre: Post-Internet
In a year where things were somehow, for some reason, dedicated to continually getting worse, 100 gecs emerged as two flaxen figureheads of salvation, promising that a brighter, weirder world is always possible. I wrote about the album last July, but with each passing day of 2019, it was unprecedented how much more 1000 GECS felt fundamentally right, the swan song of the 2010s' Online ephemera taking a bow to rapturous applause after one last big night on the world stage. Joining ECCOJAMS VOL. 1 (see: #47) as an appropriate bookend to the decade, while both act as cultural repositories in their own right, what is most memorable about 1000 GECS is how it eschews any sort of irony or cynicism, a fundamentally and unguardedly joyous outing that, in many ways, is an encouraging and heartwarming vanguard of the dissolution of artistic parameters and borders that the latter half of the decade exemplified. Curatorial yet entirely approachable, loud, bold, and brash without being obnoxious, focusing on the dismissed and despised without any semblance of a wink or tongue-in-cheek, and expertly synthesized without being appropriative in the slightest, Laura Les and Dylan Brady are quite simply forces of nature to be envied, quickly becoming two of the most important voices in an oversaturated online music scene. But what strikes me most about the overall Rise of Gec when considered on a larger scale is just how strong and uplifting of a community they've managed to build around them. While the upward climb and subsequent dominance of SoundCloud Rap showed that quite literally anyone is capable of achieving fame with the right internet hype cycle and image surrounding them, 100 gecs and their cohorts offer a more positive bent, demonstrating an unpretentious desire to signal boost all manner of friends and collaborators based off of sympatico vibes, leading to an international and commercial eye being turned to a wide variety of bedroom producers laboring in obscurity thanks to a 100 gecs remix. 2019 belonged to 100 gecs, and I couldn't possibly tell you a better time to be an internet weirdo than now with 1000 GECS as your scrolling soundtrack. [Thomas Seraydarian]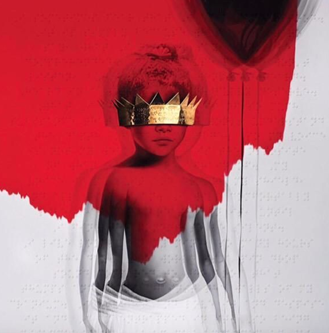 39. Rihanna – ANTI (2016)
Genre: Pop
I have tried to start this piece more times than I can count, but nothing ever feels right. How could one possibly, effectively touch on the absolute cultural milestone that is ANTI by Rihanna? To re-establish and reinvent a classic, "New Person, Same Old Mistakes" from Tame Impala, by adding an audible naivete via increasing sex appeal? Or create a hauntingly empowering midpoint with "Needed Me"? Rihanna has never been a stranger to compartmentalizing her feelings through a juxtaposition of bluntness and vulnerability—she was doing it as early as GOOD GIRL GONE BAD. Yet, ANTI is the concrete process of a woman ironing out all her trauma while still making intentional cracks in the foundation. What better cracks than the transparent ones in the form of "Higher" or the immediate lead into "Close to You," the emotional paramount of the album. "Higher," a song whose simple lyrics tell epics, and moreover, whose gritty vocals culminate in Rihanna shrieking to express emotional catharsis? That's uh, that's uh, that's scripture folks! Although the real accolade should be given to none other than melancholic ballad, "Close to You:" "No you don't need my protection, but I'm in love, can't blame me for checking / I love in your direction, hoping that the message goes somewhere close to you." The chorus alone instantly relays the narrative of what happens when the person you love is overtaken by their emotional vulnerability, however it's so much more than that. Rihanna carefully curated the nuanced and indescribable feeling of trying to be with someone who needs space but needing them at the same time. Unfortunately, both songs, much to my dismay, are relegated to being deep cuts. I could try and find some clever tie-in and articulate a summation for why ANTI is revolutionary, but I'm gonna let the upwards of $200 price tag for the vinyl and the fact that the internet gets into a feral spree whenever R9 is even whispered speak for its absolute self. [Jesse Herb]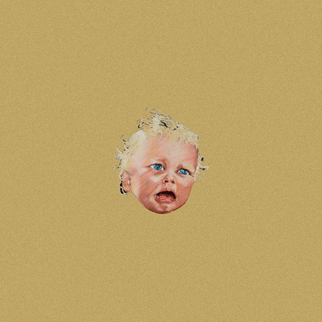 38. Swans – TO BE KIND (2014)
Genre: Experimental Rock, Noise Rock
I still don't fully understand Swans. They've always been on the cusp of touching something that is greater than human in their sound—it is an abrupt sound, one teeming with noise and blood and spit and raw power all culminating into a twisted catharsis for those willing to walk the gauntlet. Swans is as much a concentrated essence of rage as it is a channel to reach for inner peace through holy exorcism, even as far back as their early releases; forget walking into a WWE match to hard rock or throbbing bass, I want "Stay Here," the opening track of FILTH.  There is true primal and mechanical menace at the core of that beast and it burrows deep into you.
Perhaps what separates Swans from most other bands returning after decades of hiatus is a refusal to dig up and profit off a massive backlog of material in the name of nostalgia. This iteration of Swans, from 2012's THE SEER to 2017's THE GLOWING MAN, is an exercise in labored patience. Both a creative exercise by Gira's hand, a physical demand on behalf of his band members, and a literal audial exercise required of the listener who wants to get to the core of what they are trying to explore. Somehow after a sweeping reinvention, Gira still channeled this chaos in a myriad of forms unlike anything he produced in the '80s and '90s. 2014's TO BE KIND is the more thought-out sibling to THE SEER. Every element introduced on THE SEER is brought to a more precise, hard-hitting, and realized crescendo. TO BE KIND is cleaner in every way but not in the sense that it's become sterilized or more commercially accessible. It's a cleanliness that carries the listener further into the depths of the songs. Gira once stated, "The goal is ecstasy," and TO BE KIND is one of the finest musical efforts to attempt to reach for that transcendence. [Nathaniel Dueber]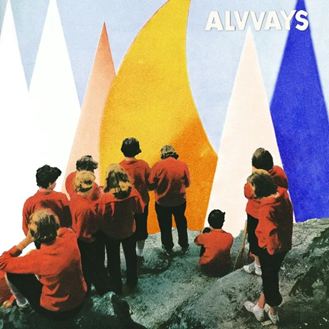 37. Alvvays – ANTISOCIALITES (2017)
Genre: Dream Pop
When you're the indie pop darlings of 2014, it's hard to repeat such success, and yet Alvvays managed to match the heights of their endearing self-titled debut and then some. ANTISOCIALITES is bursting with all the infectious riffs, melancholic lyrics, and jangly pop goodness we've come to know and love from the Canadian quartet. They balanced their signature nostalgic sound with a crisp, modern sensibility that made ANTISOCIALITES a pure delight to listen to. It's an album of juxtaposition—the tunes are ebullient enough to lift you off the ground, but the words behind them weigh you back down. Indeed, it seems evident that Alvvays has carried on Belle & Sebastian's torch of "happy music for sad people," and while ANTISOCIALITES has its highs and its lows, one thing is for certain: "Dreams Tonite" is one of the most glorious dream pop songs of the decade, and it is possible to listen to ad infinitum without getting sick of it. It's perfect. [Claire Epting]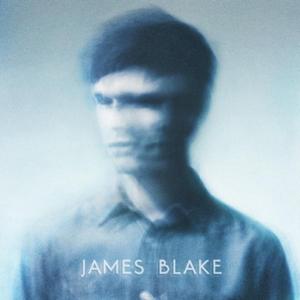 36. James Blake – S/T (2011)
Genre: Art Pop, Alternative R&B
The first time I heard James Blake, I was on a road trip from Orange County to San Francisco to attend Outside Lands in 2011. We were driving through the Grapevine in the early morning, and in my hungover stupor, I remember thinking I was going to fall asleep as my friend put on JAMES BLAKE. The opening tracks were quiet, the percussion choices unusual, and I didn't really have the words to describe what the fuck this guy was doing with his vocals. When "I Never Learnt To Share" came on, I was relieved when some synth dropped after a minute of a capella vocals. Then more synth. Then guitar. Then a kick. It kept building, and from my hungover daze, I was actively listening now. My friend who was working the aux cable must have taken note because he cranked the volume when that epic bass drop came amidst those laser-sounding keyboards as we descended down the pass into the valley as the sun rose. My eyes were wide as he looked back real quick from the front and gave a confident nod. Fully awake now, I asked, "Dude, who the hell is this?"
10 years after he first appeared on the scene, it is a little difficult to remember what indie music and hip hop sounded like before James Blake. Since releasing his first few EPs in 2010 and his self-titled debut in 2011, the influence of his minimalist production and warped vocal stylings has permeated multiple genres over the past decade. That self-titled debut is a culmination of the early styles and techniques he was exploring while still attending university that caught the attention of various BBC DJs in 2010. Blending post-dub, soul, electronic rock, and more, it is an impressive collection of songs that serves as a portrait of a young artist taking chances and finding his footing as a songwriter as well as a producer. While Blake certainly didn't invent Auto-Tune or the concept of using vocoders, his first album appeared at what feels like the peak of the minimalist bedroom producer, gaining traction at the same time as Justin Vernon and The xx. And while the releases that followed evolved in style and scope, there is no denying that the choices he began making on his self-titled debut put him on the radar of Kanye West, Kendrick Lamar, Bon Iver, and the countless other heavy-hitters he has gone on to collaborate with since. [Jake Mazon]
35. Miguel – WILDHEART (2015)
Genre: Alternative R&B, Neo-Soul
The first thing Miguel will be remembered for in the 2010s is when he scissor-kicked that woman with his crotch at the Billboard Music Awards in 2013, something I think about every waking hour of my life. And if we have the mental wherewithal to be able to remember anything else about him in 20 years, I propose we remember what a tremendous achievement WILDHEART was. R&B had some tremendous highs this decade (look no further than, say, #97 or #8 on this list), and WILDHEART's dense production masks Miguel's raunchy sexpot lyrics with bold rock riffs—while most of the memorable turns in the genre went minimal, every song on WILDHEART is excess to the point of epicness. Psych and New Wave flourishes fill out a roster that nails a Lenny Kravitz feature ("Face the Sun"), a Billy Corgan (!) co-write ("Leaves"), a monster lead single ("Coffee"), and a song so good Kacey Musgraves would eventually cover it ("Waves"). Even if that kick is engrained in my brain forever, so is "The Valley," and that's a-okay with me. [CJ Simonson]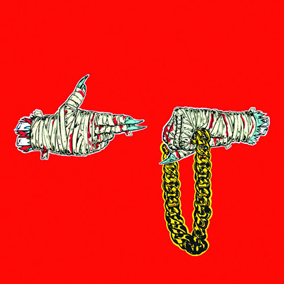 34. Run the Jewels – RUN THE JEWELS 2 (2014)
Genre: Hardcore Hip Hop
2014 was a wild year in America, and that's reflected in the jaw-dropping amount of politically relevant releases that graced our ears in the latter half of the year and into 2015. It was a particularly potent time for rap music, and RTJ2 is one of a handful of all-time classics that were dropped in and around the time of the Ferguson riots, an event that marked a radical shift in the cultural conscience of the mainstream and forced, to say the least, a re-examination of our racial progress. Killer Mike, in particular, was far ahead of the curve in challenging the social status quo with his music, but a timely entrance for his and El-P's best record made it the entry point for many listeners to radical politics. Taking an uncompromisingly confident, but still at times loose and aloof approach, RUN THE JEWELS 2 was a primer for Bernie Sanders' presidential campaigns, for the rise of the Democratic Socialists of America into the public consciousness, and, for better or worse, a shitload of Jeffrey Epstein tweets. It also didn't hurt that they got another musical leftist Trojan Horse, Rage Against The Machine's Zack De La Rocha (who, it seems, might be doing a little bit less raging against the machine than he did in the '90s) in on the fun with his best post-RATM verse on "Close Your Eyes (And Count To Fuck)." On the third try of bringing together El-P's aggressive, trippy New York City approach with the larger-than-life Southern swagger of Killer Mike, RUN THE JEWELS 2 organically fused a couple of relatively out-of-fashion approaches to hip hop to pave the way for aggressive, metal-tinged rap to achieve late-decade mainstream success. An essential chemical reaction of a record. [Adam Cash]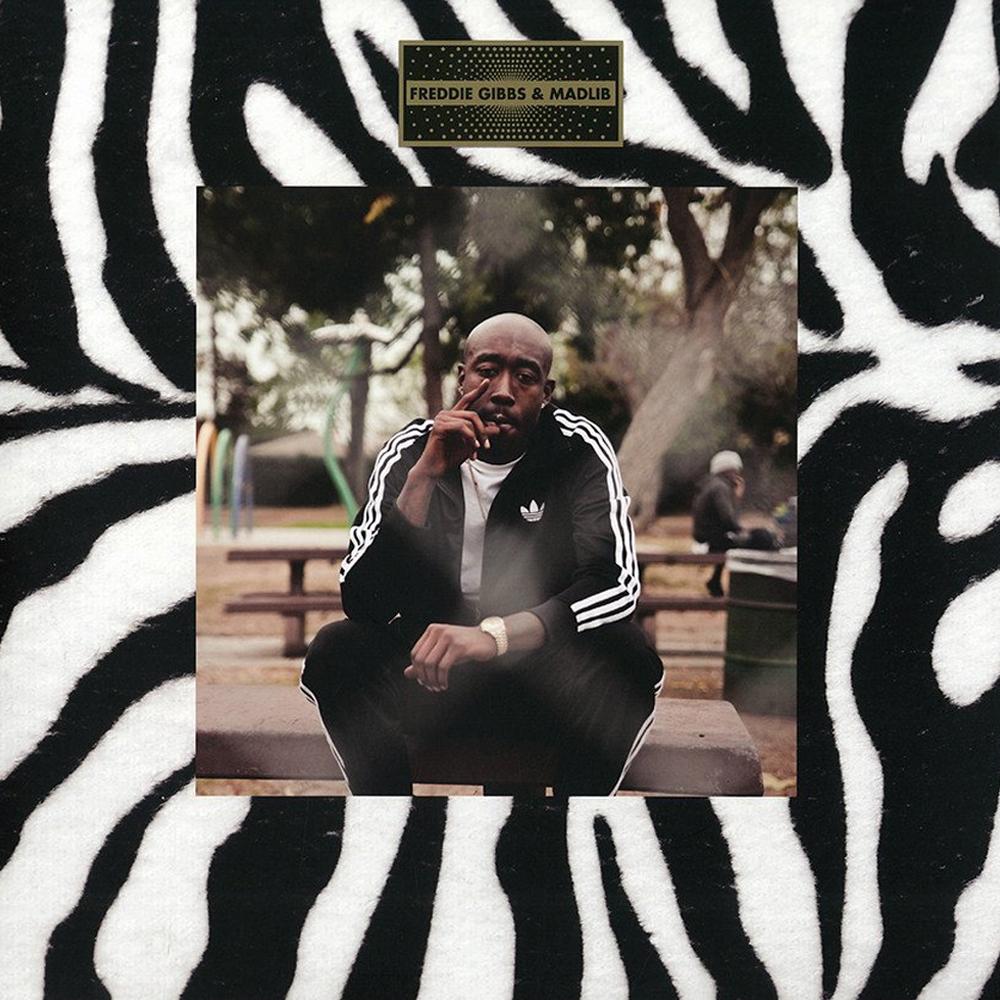 33. Freddie Gibbs and Madlib – PINATA (2014)
Genre: Gangsta Rap
Freddie Gibbs is far from the first gangsta rapper to idolize the '90s, hence why this album features Scarface and Raekwon and directly quotes 2Pac on "Uno." It would be so easy for PIÑATA to be another nostalgia trip for grumpy old hip hop heads who lament the genre's perceived commercialization and gaudiness, but fortunately Madlib is here to motivate Gibbs to step up his game and elevate this collaboration to another level. The lush beats are gorgeously mastered, to the point where it's hard to tell if BJ the Chicago Kid's hook on "Shame" is part of the sample or not, and Madlib slips in just enough squelching, psychedelic texture to make his contributions fully felt. Gibbs adapts his flows perfectly to fit with the beats and his guests all deliver great performances, from Danny Brown in his natural environment on "High" to a beautiful, reverent hook on "Lakers" from Polyester the Saint. Most importantly, Madlib and Gibbs capture a delicate balance between glamourous, cinematic Blaxploitation anti-heroism and relaxing, ordinary day-to-day activities akin to Ice Cube on "It Was A Good Day." PIÑATA breathes fresh life into Gibbs' thug-with-a-heart-of-gold schtick and Madlib's long-forgotten soul samples to create a perfect musical character portrait that is off-putting and yet impossible to not buy into. [Blake Michelle]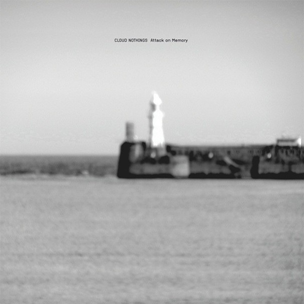 32. Cloud Nothings – ATTACK ON MEMORY (2012)
Genre: Noise Rock
The breakup album has come in many forms but none quite as wrenching as Cloud Nothings' ATTACK ON MEMORY. Lean runtime notwithstanding, the album feels huge, pummeling us with a new, exhausting, angular sound. Like it's donnée, the album itself became a blindside: no one ever expected this to come out of some lo-fi indie pop group. But, as time's proved, once you get Steve Albini on board, you mean business.
Frontman Dylan Baldi's post-relationship mourning is a dread-filled limbo, delineated with an aching profundity. "I know my life's not gonna change / and I'll live through all these wasted days," he drones in the very first verse of "Wasted Days"; at times he can barely finish uttering the word "alone" on "Stay Useless," as if it spells death. Opener "No Future / No Past" renders a picture of Baldi kneeling bedside, trying to find calm through the song's entire six verses. With "Give Up / Come To / No Hope / We're Through / No Future / No Past" as his mantra, you can't help but worry about the guy's mental space and anyone in the nearby vicinity. There's seldom suggestion of stability here, a panic attack lurking under every scribbled riff and cymbal splash. Mid-album instrumental climax "Separation" sees the pressure gauge increasingly oscillating before it cracks, exploding in a dizzying soundclash. Even the somewhat tamer windup, "Cut You"—the band's finest song to date—finds Baldi far from recovery. The crisp opening guitar licks and the motoric drumming building into the frank toxicity on display: "I miss you cause I like damage / I need something I can hurt." Catchy and caustic, one should apply directly to the broken heart. [Nick Funess]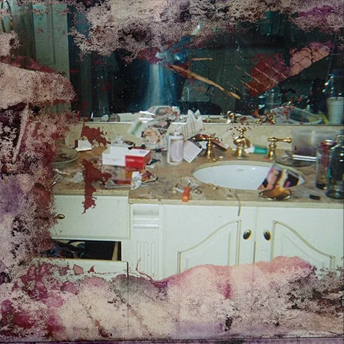 31. Pusha T – DAYTONA (2018)
Genre: Hardcore Hip Hop
Critics love a good narrative, and DAYTONA is chock-full of them. It's Kanye making it harder to cancel him even after his ignorant comments about slavery, MAGA, and mental illness thanks to fantastic samples and razor-sharp minimalism that manges to be simultaenously tight and bombastic. It's the first of the ambitious weekly "Wyoming Sessions" that reminded everyone of the validity of succinct album lengths, something that hip hop has long forgotten and is worse off for. It wasn't the first shot in the Drake and Pusha beef, but "Infrared" set in motion the series of disses that'll likely go down as the rap beef of the decade and ended with Drake reeling and exposed as a deadbeat dad. Most of all, it's Pusha T finally delivering on the promise of some of the best singles of the decade ("Nosetalgia," "Numbers on the Board") and removing any concessions to the mainstream in the form of weak guest hooks from Chris Brown, Kelly Rowland, or Kehlani. The attention-to-detail is breathtaking and chilling, every indulgence in opulence and arrogance is underpinned by an authentic air of death and struggle, and the flows are a perfect mesh for Kanye's beats. Many a hip hop classic have been poisoned by rap beefs and drama, especially in the '90s, but DAYTONA is stellar enough to transcend the tumultuous context around it and remind Drake and everyone else that Pusha T has more than earned his stripes, like a tiger skin. [Blake Michelle]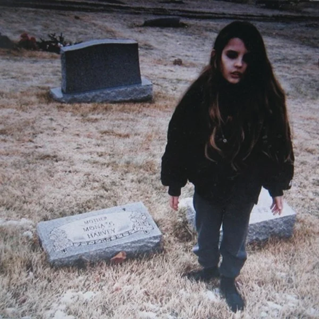 30. Crystal Castles – (II) (2010)
Genre: Synthpop, Noise Pop
Crystal Castles was always only about Alice Glass. The production was secondary to your concern with who or what was singing on "Alice Practice." Was this some para-cybernetic entity? Something birthed from the pyre flames of floppy disks, old computers, and gored tech bits? No, it was the sound of a 20-year-old who just wanted to belt her fuckin' heart out and the electro-goth duo's second album, (II), is a testament to her puissance.
Crystal Castles' other half, Ethan Kath, could manipulate Glass' vocals any which way he wanted while she steadfastly remained front and center. She could be hushed and shrouded in syncopated fluxes on cuts like "Empathy" and "Birds" and you returned for her lithe delivery and cryptic lyricism—"show up, throw up into the womb." Even in tighter, more urgent spaces like "Doe Deer," she commands with what sounds like vomiting up a gut onto the beat's fragmented glitches, screeching "Deathray!" It's equal parts unsettling as it is alluring. It's glaringly obvious when Kath felt most threatened. The aptly-titled "Suffocation" finds lines like "I suffocate and promise you won't resuscitate" buried under layers of bombinating beats and vocal synthesizing; of course it's futile. While he tries his hardest to stifle her on "Pap Smear," Glass bests him through melody alone and under closer inspection she knows it too: "I know how to cut a wound that will not heal." It's telling that her defenestration occurs here—she's absent from the last three tracks—here was a woman recognizing her power and taking control the best way she could: sheer outperformance. [Nick Funess]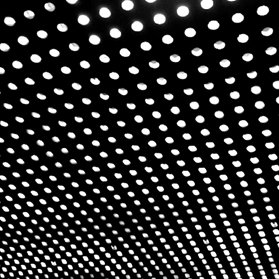 29. Beach House – BLOOM (2012)
Genre: Dream Pop
Although TEEN DREAM was the Baltimore-based dream pop duo's big label debut, BLOOM was the album to really break the surface. It was grander than all their previous works combined, and yet keyboardist/vocalist Victoria Legrand and guitarist Alex Scally had never sounded more like themselves. Much like their Sub Pop contemporaries Fleet Foxes, Beach House have never been ones to compromise their artistic vision in favor of a quick rise to the top. BLOOM is a true album in that the tracks flow together seamlessly, swelling and reducing like the ocean's tide. "Myth" soars to exhilarating heights, while "Other People" pulls back in a sublime ode to missed connections. Euphoric synths and reverb-soaked guitars are like an iridescent blanket wrapped around Legrand's solemn vocals. It exists within its own world, filled with hushed cassette clicks and seagull calls. While BLOOM may not have the same curtains-drawn, smoky incantation feel of their self-titled release or DEVOTION, it's also clear that Beach House didn't sell out on this record. Increased mainstream accessibility wasn't the intention, but rather a result. I would make an argument that BLOOM is the most important album of their career thus far—they were distinctly one thing pre-BLOOM, and quite another post-BLOOM. And yet, they've always been Beach House. [Claire Epting]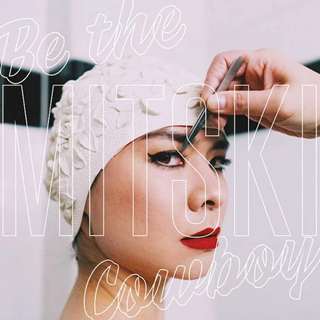 28. Mistki – BE THE COWBOY (2018)
Genre: Art Pop
Probably the best thing that happened in popular culture this decade was a genuine reconsideration of who gets to tell their own stories and how they are allowed to tell them. Few artists wrestled with and presented their own identities quite as richly as Mitski did this decade, and BE THE COWBOY is really the culmination of a staggering body of work, building on the rich songwriting that was already fully on display on BURY ME AT MAKEOUT CREEK and PUBERTY 2. Mitski is interested in the passionate feelings of love and loneliness, the need to be seen, accepted, and held by another person that transcends all our other fears and insecurities. BE THE COWBOY is about love in all its messy, imperfect forms, but it's also about creating a mythos for yourself, giving yourself permission to be your own hero, and finding someone to love you in that process. The record is sonically massive, it's meant to be listened to at full volume in a car while driving very fast, but it's also achingly intimate and personal. Mitski managed to perfectly find a toughness in tenderness, a power in vulnerability, a self-acceptance that is resolute. These were ideas a lot of people talked about this decade, concepts we all told ourselves we were aspiring to, but so few people seemed to fully embody them the way Mitski did. She made uncut, pure rock and roll, but found her own lane to create it in, and genuinely pushed the whole genre forward for the better. We're all indebted to her forever. [Carter Moon]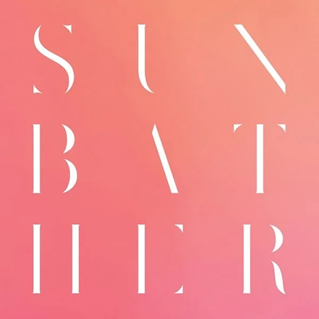 27. Deafheaven – SUNBATHER (2013)
Genre: Blackgaze 
In some ways it seems as if everything about 2013 Deafheaven was designed to piss yesteryear's metal community off. In much politer terms than were used on message boards at the time, Deafheaven are good-to-very-good-looking guys, the album cover is pink, the lyrics and themes are more about middle-class ennui and anxiety than blood, guts, and Satan, and this is likely the first metal release your mom might have let run a few minutes before demanding you turn it off. But even if there are inevitably metal releases more influential, more kvlt, and more head-banging, for my money, you can't beat something that burst open the floodgates for new demographics to appreciate what is undoubtedly the most historically reviled genre around. Hearing SUNBATHER for the first time was one of those lightning-in-a-bottle moments that come only once in a blue moon. I immediately messaged everyone even remotely interested in music that I knew that there was a metal, yes, metal, release they had to drop everything and check out immediately. SUNBATHER literally introduced me to the concept of appreciating an entire, as-of-yet-unexplored genre, showing me and countless others that there was a completely new palate of sounds and atmospheres in which finding beauty was possible, and was one of the two albums that inspired me to join an online music community, without which I would have never discovered the vast majority of albums I hold dear. So SUNBATHER will always have a special place in my heart on a personal level, but perhaps more importantly, listening back to it… it still rips! Blackgaze has not and possibly will never produce another high water mark of this caliber, an immaculately conceived, paced, and realized rollercoaster of catharsis and emotion. Demonstrating remarkable chops throughout, the more traditionally black metal elements are no slouch, but I'm always the most impressed by how much feeling Deafheaven are able to carry across in the less punishing passages, letting the energy ebb and flow but never dissipate. While "Vertigo" is perhaps the best example of their cohesively chameleonic abilities as a standalone showcase, the build-up and release at the conclusion of "The Pecan Tree" is still what leaves me staggering what feels like a lifetime later. I have a lot to thank SUNBATHER for, but the fact it can still make me cry is perhaps the best recommendation of all. [Thomas Seraydarian]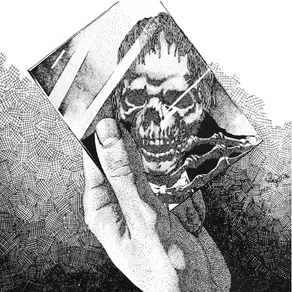 26. Oneohtrix Point Never – REPLICA (2011)
Genre: Electronica, Plunderphonics
Daniel Lopatin's approach has forever changed music as a whole. Even before catching the ear of the Safdies he had inspired a generation. Some circles even credit his foray into plunderphonics as the beginning of the vaporwave movement. But what Lopatin does is much, much more than recycling previous work and should not be simply dismissed as such. His first major exercise in repurposing, the aptly named REPLICA, produced under his OPN moniker, turns a collection of Reagan-era commercials into an array of tracks as cacophonous as they are beautiful. Lopatin's tinkering allows almost no nostalgia to leak through. Instead, the haunting specters of the ideals these advertisements promised float gently above while voices become reduced to various breaths covering the spectrum from softly ambient to forcefully industrial. It's a bit of a head-spinner for sure, but even upon the first listen it's hard not to be totally immersed in the soundscapes presented and thus understand why it has been no surprise seeing how influential Lopatin has become throughout the decade. [Alec Larios]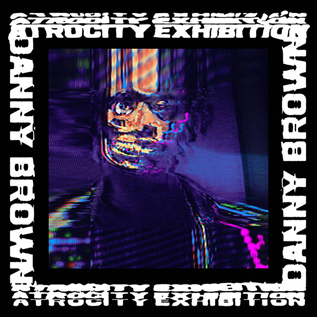 25. Danny Brown – ATROCITY EXHIBITION (2016)
Genre: Experimental Hip Hop
By 2016, Danny Brown was hardly an unknown quantity. Having made his first major mark on the hip hop world with XXX, and having released another excellent record in 2013's OLD, anticipation was high for one of the genre's true forward thinkers and pioneers. ATROCITY EXHIBITION did not disappoint, one of the most sonically influential records of its year, or even of its era, with Brown stringing together a series of harrowing verses set to beats ranging from haunting to downright spastic. It's difficult to point out the highlights because of how many of them there are—the frantic percussion on the back half of "Tell Me What I Don't Know" bears mentioning, as does "Really Doe," the best posse cut of the decade featuring an immensely memorable closing verse from Earl Sweatshirt. Other highlights include "Ain't It Funny," which features one of the most off-the-wall insane instrumentals ever featured in a rap song, and I have to mention "When It Rain," a song that behaves more like no wave than hip hop. Representing Danny Brown at his most distilled and creative, ATROCITY EXHIBITION is aptly titled, truly a tour through a grim and gripping array of looks at the tortured and fractured psyche of the man himself while fusing together a stunning array of sounds and genres to create a completely unique listening experience rarely matched before or since. Danny Brown's output this decade has been among the strongest of any artist in any genre, and several of his records could reasonably lay claim to the title of his best. However, it is beyond any doubt that ATROCITY EXHIBITION will be remembered as one of the pinnacle releases of its time. [Jacob Martin]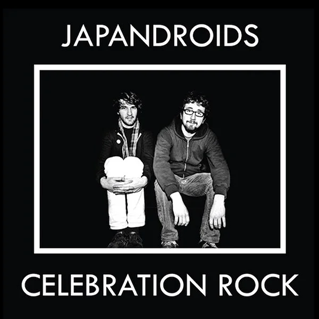 24. Japandroids – CELEBRATION ROCK (2012)
Genre: Indie Rock, Noise Pop
The best rock music in the world has invariably been based on community. And I tell you what: it's very hard to write about this record without using the world "celebration," realizing "that's the title of the album, you idiot. You can't use the word celebration," and having to start over. But that's what it is. It's a record about joy, about gratitude, about friendship, and, plainly, about how life is just really fucking cool sometimes. All of Japandroids' music, and CELEBRATION ROCK especially, is about community. Everything about their biography screams DIY hometown heroes, and they certainly pull through with tales of whirlwind romantic encounters and good times at the local bars, but the sound, even with just two musicians, is 100% arena. The guitar solo on "Fire's Highway" sounds bigger than any symphony ever could, with Brian King's style of guitar playing half Marcus Mumford open-chord thwacking and half Jack White distorted grit, incredibly joyful and deceptively melodic. No one in the history of human civilization has ever sounded happier to be doing what they are doing than Japandroids do when they're making a shitload of noise; for 35 breathless minutes, these guys gift your blown-out earphones with so much love and so much passion that it's hard to respond to with strictly words. Even the points on the record in which the narrators are faced with times of transition (the road dog preparing to depart into the world on "The House that Heaven Built" for example) are completely devoid of any time wasted on sadness or regret—just gratitude for the way that things are and the way that things will be. And the effort put in for this monolith of energy and emotion pays off in big ways. [Adam Cash]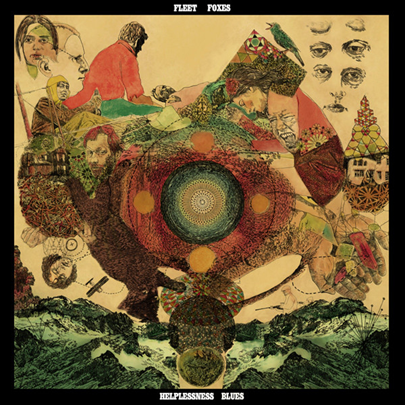 23. Fleet Foxes – HELPLESSNESS BLUES (2011)
Genre: Indie Folk
While they led the pack of PNW indie folk revivalists at the start of the 2010s, their 2009 self-titled debut an exquisite batch of folk tunes, Fleet Foxes' true abilities didn't fully crystallize until their 2011 release, HELPLESSNESS BLUES. On this album they wax existential in a stroke of baroque pop genius. "So now I am older / Than my mother and father / When they had their daughter / So what does that say about me?" begins Robin Peckinold in wide-eyed reflection on "Montezuma." This sentiment permeates the entire album, an introspective dive into the nature of self-identity, duty, and happiness. The album doesn't sound recorded as much as it sounds discovered, like an ancient stone tablet relic that fell from the sky. HELPLESSNESS BLUES takes you on a trip, filled with exuberant highs and dark twists—sometimes over the course of a single song. Peckinold's voice soars with the solemnity of a stoic eagle, complemented by glorious monastic harmonies that stir the spirit. Go find a spot in nature and listen to HELPLESSNESS BLUES. Reflect on your life's purpose. You owe it to yourself. [Claire Epting]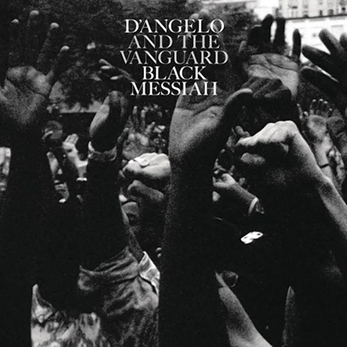 22. D'Angelo – BLACK MESSIAH (2014)
Genre: Neo-Soul
Following the release of 2000's VOODOO, D'Angelo fell off the deep end. After a few public mishaps he spent the next decade away from the spotlight, only to return in 2014 when the world seemingly needed him most with BLACK MESSIAH. In a year filled with racially charged protests, a rise in musical activism, and a full resurgence of R&B fusion, D'Angelo covered it all on BLACK MESSIAH. His band The Vanguard helps deliver an array of funk, fusion, and jazz, taking constant twists and turns over the course of the nearly hour-long project, with each blend of sounds providing the perfect backing to D'Angelo's incredible vocal range. The album showed that his 14-year sabbatical was well worth the musical maturity it resulted in and furthered tough conversations about serious issues in the country. It may only be a once in a generation occurrence, but an album from D'Angelo is well worth the wait. [Lucas Frangiosa]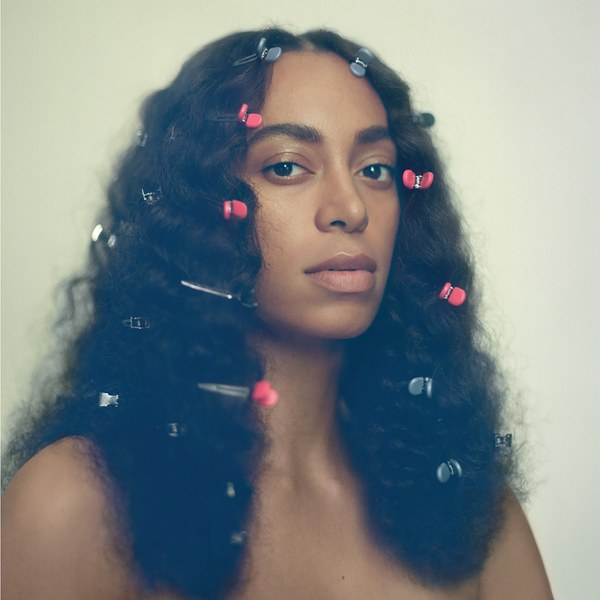 21. Solange – A SEAT AT THE TABLE (2016)
Genre: Neo-Soul, R&B
Picking up right where Nina Simone's 1969 single "To Be Young, Gifted, and Black" left off, A SEAT AT THE TABLE is an ode to Blackness. Sometimes considered one of the anthems of the civil rights movement, Simone's single was dedicated to legendary playwright Lorraine Hansberry but had a message that was intended to uplift and inspire an entire community, a sentiment that Solange takes and turns into an entire album. Being Black in America has always been difficult, but after the assassinaton of Trayvon Martin in 2012 it became especially difficult as violence became hypervisible, much of the discourse surrounding how to rectify these problems becoming estranged from Black people's own lived experiences. Solange began writing and producing A SEAT AT THE TABLE in 2013, and she reflects on the many layers of what it means to be Black through providing space to process trauma on songs like "Mad" and "Don't Touch My Hair," and space to heal on songs like "Borderline (An Ode To Self Care)," "FUBU," and "Cranes in The Sky"—there are not enough outlets of expression and resources for Black people to learn to process something that we have all had experience with from such a young age, and here Solange provides one. With stunning visuals, tour productions, and museum collaborations, A SEAT AT THE TABLE furthered her career as a choreographer, designer, and performance artist, helping to solidify her as one of the most dynamic living artists. [Amanda Ball]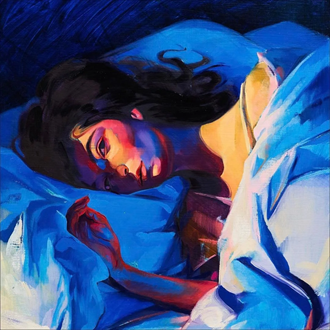 20. Lorde – MELODRAMA (2017)
Genre: Electropop
Lorde has an absolute knack for being a celebrity whose problems are astronomically different yet in her own words, they feel completely the same, as though she's living in my head and writing my thoughts down better than I ever could. Take a song like "Writer in the Dark," a moving ballad tinged with indignation that breeds self empowerment: "Stood on my chest and kept me down / hated hearing my name on the lips of a crowd." How many times have we all wanted to say something like that to someone who has hurt us? Yet that specific kind of jealousy, jealousy of fame, is probably lost on the vast majority of us. MELODRAMA as a whole exists that way, distant in specificity but as close to the heart as physically possible. For her sophomore album, Lorde teamed up with notable producer and Bleachers frontman Jack Antonoff, a decision that was absolutely integral to the album's sound and success. Complete with her already poignant, allegorical lyrics, Antonoff's production provided a layer of electronica that helped further push Lorde's already-deemed "transgressive" career. Lorde reminds us that age means nothing for talent and that coming-of-age is lifelong. No matter where we are, emotions will envelop us until it feels like complete melodrama, but, with self-love, it will fade. MELODRAMA is an absolute must-listen pop album, no ifs, ands, or buts. [Jesse Herb]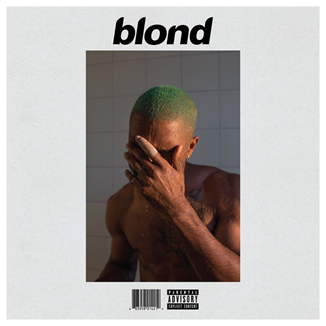 19. Frank Ocean – BLONDE (2016)
Genre: R&B, Neo-Soul
BLONDE, the honest, vulnerable, and more experimental follow-up to Frank Ocean's playful and soulful pop-driven debut CHANNEL ORANGE, thrusts the listener into a nostalgia so powerful that it is sometimes impossible to divorce the music from the feelings that were sparked or heightened during its initial spin. Ocean threads the album together using acutely specific details, creating a feeling of authenticity and intimacy, and really allowing our relationship with Ocean to flourish. BLONDE feels like a relationship both in the ebbs and flows of its arc and in its subject matter—when he croons, "I thought that I was dreaming when you said you loved me" on "Ivy," a  perfect pop ballad dealing with the grief and magnanimity of loving and being loved, I want him to be talking about me. CHANNEL ORANGE is like meeting Frank Ocean at a party, while BLONDE is like when you've been seeing someone for a while and the trauma jumps out but you decide to love the person anyway.
On an album that feels intensely personal and intimate, the list of collaborators is large, yet Ocean still manages to create a nearly seamless experience. In secret he created something that feels like a singular voice while sourcing a number of inspirations from a variety of styles. Ocean's album ENDLESS was released as the last record needed to satisfy a contract with Def Jam, and only a day later he dropped BLONDE independently—Beyoncé's self-titled album (see: #50) ran so Frank Ocean's BLONDE could soar. In this context, though, it feels significant that Ocean grants us this much access into his life, feelings, and his relationship with himself and lost love. Many great musicians aim to be the voice of something, be it a year, a generation, a movement, a culture or counterculture, etc. They aim to be the soundtrack—not necessarily delivering the story's moral, or solving life's problems, rather existing as something that is integral to the feeling of what it means to exist in a particular place and time. BLONDE is my personal album of the decade and I can't wait to show my (or someone else's) grandkids memes about the transition in "Nights." [Amanda Ball]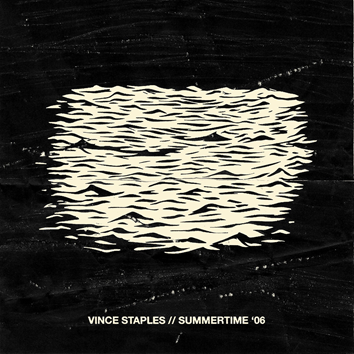 18. Vince Staples – SUMMERTIME '06 (2015)
Genre: West Coast Hip Hop
Prior to the release of SUMMERTIME '06, Vince Staples was already being touted as one of the best young rappers coming up, even if it was hard to see where he fit in the landscape of other young, talented rappers. He had connections with both Odd Future and TDE, but his style never fully fit, always seeming like the outsider looking in. After a stellar EP in HELL CAN WAIT and some great mixtapes, it came time to release a studio album and people genuinely wondered if he would try to cater his sound to mesh with his more commercially successful counterparts. Instead, what SUMMERTIME '06 delivered was him doubling down on his own strengths, pivoting Vince Staples into the one-man band he is now behind a hauntingly still and minimalist double-LP. The album is littered with dark themes that have little-to-no commercial appeal, Staples rapping about maligned drug abuse, lost youth, and fertility. All of it is elevated by his laid-back, everyman persona. HIs voice is hardly ever raised as he raps like a man who is focused, fully realizing who he is and what the world around him is. SUMMERTIME '06 plays out like a great documentary. His version of Long Beach is presented with no biases and judgements: it's an unedited look into an impoverished world that many American youths have to grow up into. So many artists his senior couldn't even conceive of SUMMERTIME '06, and for Staples to be able to not only conceive of it but to also pull it all off as his debut is truly a remarkable feat. [Mohammed Ashton Kader]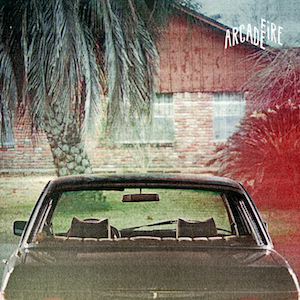 17. Arcade Fire – THE SUBURBS (2010)
Genre: Indie Rock, Baroque Pop
Once upon a time a decade ago, before there was #ThrowbackThursday to remind us that our glory days were behind us, Arcade Fire released THE SUBURBS—if you're ready for a nostalgic kick you should start by strolling down memory lane and check out the Google maps video for "We Used To Wait" and watch your childhood home flash in front of your eyes with the soft, catchy song drawing you into the past. This visual pairing is the perfect embodiment of what most seek in THE SUBURBS: reliving and revisiting the moment when you realize growing up isn't all it's cracked up to be—a point of no return. Régine Chassagne and Win Butler take a musically glammy '70s approach that's especially noticeable when listening to tracks like "We Used To Wait" and "Sprawl II (Mountains Beyond Mountains)" with their synthesizer-washed sound. Arcade Fire's greatest accomplishment lies in mixing witty, visual lyrics with grandiose musical composition. Many artists try to write songs like those found on THE SUBURBS, but few manage to reach such heights. Arcade Fire's best album this decade aged well and will surely continue to inspire those of us feeling desolate, on the brink of past and future. [Liliane Neubecker]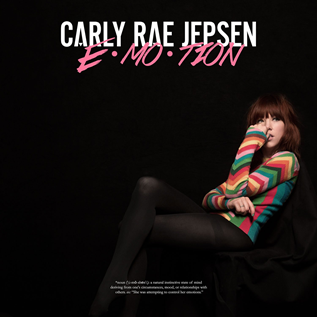 16. Carly Rae Jepsen – EMOTION (2015)
Genre: Dance-Pop, Synthpop
When did it become clear that Carly Rae Jepsen needed a sword? It wasn't when "Call Me Maybe" came crashing into the public consciousness that really did it. No, there's a strong argument that the necessity of a blade came about eight songs into EMOTION, with the unrequited love anthem "Your Type." The sharpness of a CRJ song comes (perhaps unsurprisingly) from her emotional certainty. Often cast at the crossroads or in the thrall of something, CRJ is at the precipice of action, and even though the thought of that action can seem daunting, she's certain that she feels something. Almost all of EMOTION's 15 songs feature that clear-headedness in the face of the messy blur that can be relating to other people. And Jepsen's preference to center herself over the saxophones and airy '80s synths of the album's production, not as some kind of pop persona, but as a literal "I," makes her more than just a character in a song, but an avatar and conduit for the listener. She's channeling your obsession and angst about a crush in "Boy Problems," she feels head-over-heels alongside you in "Warm Blood," she's showing you how to move on in "When I Needed You." It's this complexity of emotion, rendered as pure uncut feeling through Jepsen's powerful yet delicate voice that makes EMOTION one of the best albums of the decade. It's an artist's statement for an entire career, before we even knew it, a commitment to cutting to the feeling. [Ian Campbell]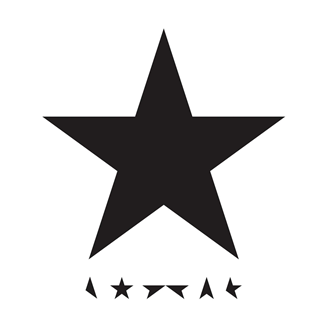 15. David Bowie – BLACKSTAR (2016)
Genre: Art Rock
It goes without saying that there will never be another artist like David Bowie. The man built a career on constant innovation and reinvention, never giving a fuck what people thought of him and subsequently being very successful at doing that. BLACKSTAR arrived on Bowie's 69th birthday, was met with instant critical acclaim, and two days later he was gone. Recorded mostly in secret while he battled liver cancer (his diagnosis went public only when he died), Bowie spent the end of his earthly tenure crafting one of his strongest albums to come to terms with impending death. It is an eclectic collection of songs, mixing elements of art rock, jazz, and electronica into a compelling farewell letter to his fans. I still cannot listen to or watch the video for "Lazarus" without getting chills or crying, a beautiful and haunting reminder that the alien sent to our planet to enrich our lives with his music is no longer with us. He directly addresses death through songs like the aforementioned "Lazarus," "Blackstar" (the first single, which became the longest track in history to crack the Billboard 200), and "I Can't Give Everything Away," but still finds moments to experiment and push himself—"Girl Loves Me" is a trippy track that makes utilizes Nadsat lingo from A CLOCKWORK ORANGE, while "Sue (In A Season of Crime)" is a whirlwind of breakneck percussion and a building cacophony of synth and feedback. Even in ill health, Bowie's intensity is as palpable as his sentimentality, making BLACKSTAR an album just as much about life as it is death. "I Can't Give Everything Away" is the perfect send off, a true reflection of a life well lived. There are no regrets, just acceptance of a full life of lessons learned and love experienced. [Jake Mazon]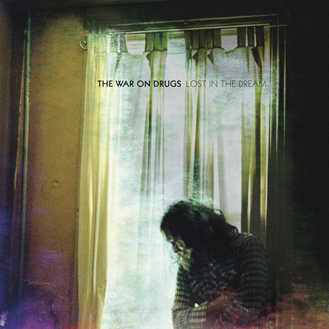 14. The War on Drugs – LOST IN THE DREAM (2014)
Genre: Heartland Rock, Neo-Psychedelia
Sex, a promotion, the birth of your first child—not much can challenge the feeling that comes from Adam Granduciel's "woo" and the subsequent musical drop that lands in the middle of "Red Eyes." The transient wanderings of the spanning, sleepless trance that is The War on Drugs' LOST IN THE DREAM is driving through the desert at dusk, a winding road through dense pine forests as the sun rises, a deserted city block in a 3 A.M. street-light wash. For me, this album will always be driving alone at night. The only one in a vacant city or stretch of highway, like a kid left overnight in a toy store, there's an excitement and a peace to having it all to yourself, having the wavering lights or span of stars as a secret just for you. LOST IN THE DREAM is a communion of nature and soul, the apex where Earth (resembling something more of ancient myths than the desiccated shell we've left it as) and human existence meet. LOST IN THE DREAM is a modern heartland cry with Springsteen-esque space echoing around the dreamy, drifting neo-psych arrangements. With rich and textured guitar tones, the songs spill from one to the other with slick fluidity, with substance and weight like freshly melted water. "Under the Pressure" fades in with a cicada-like clicking and hazy guitar that might as well be the audible embodiment of a distant shimmering heat wave, and "An Ocean Between the Waves" ripples with quavering guitar picking creating the perceptible collision of nature and being. [Tapley Eaton]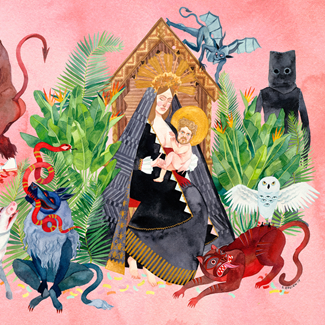 13. Father John Misty – I LOVE YOU, HONEYBEAR (2015)
Gerne: Baroque Pop, Indie Rock
On a whim in the summer of 2015, I drove down with some cousins from central Maine to Portland to see Father John Misty at the State Theatre, probably one of the last times this decade his personality would fit in a room that small. Behind him was a neon sign reading "No Photography" encircled in a big heart, and he plucked a front row-er's flower crown off her head and wore it to snap selfies on a snatched flip phone before tossing it back. He was expectedly snarky, commenting "you assholes will cheer for anything" while the crowd erupted before launching into "The Ideal Husband," one of my favorite live performances to date. We were even one of the few audiences blessed with a performance of "I Went to the Store One Day." I LOVE YOU, HONEYBEAR soundtracked my summer of 2015, my nostalgia for it weighing almost too heavily—it was the last summer I lived at home in Massachusetts, antsy and eager to return to California. Ironically, now I live five minutes from the goddamn Thirsty Crow and I can't wait to next visit the East Coast—funny how that works out. The distant echo of his voice layered with strings and horns sits atop guitars that are both naked and dressed to the nines, his easy, sauntering melodies having swagger—albeit over-the-top-cockiness—but swagger nonetheless. The choral elements blend with stripped-back instrumentation before swelling into full-blown string and brass production, carrying with it the ease of an afternoon stroll while still being layered and textured. The humor isn't overdone and the persona of "Father John Misty" is appropriately fed. Nostalgia aside, I LOVE YOU, HONEYBEAR holds its own in the canon of this decade. [Tapley Eaton]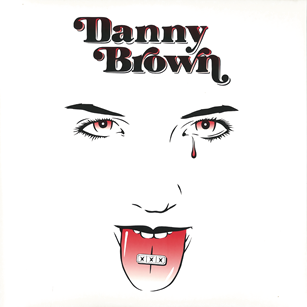 12. Danny Brown – XXX (2011)
Genre: Hardcore Hip Hop
Danny Brown's XXX mixtape cemented him as a household name. Every inch of the Detroit rapper's stardom enjoyed today was well-earned as his signature yelps and colorful lyrics (a certain simile regarding Doritos comes to mind) carved a weird little space in hip hop that eventually blew up. When Bruiser Brigade's toothless leader said "veneers in a few years," no one thought he also meant his own show on Vice, his likeness in GTA, or doing the theme to FRESH OFF THE BOAT. But through it all XXX still stands as his defining masterpiece, stacked with hit after quotable hit. As whacky as Brown's rapping can be, his flow is incredibly versatile, attaching to some of the most unorthodox beats. Producer Skywlkr's inclusion of a flatulent Metronomy sample turns ominous on the classic closing track "30" as the themes of anxiety and dread culminate at the end. Though it's been Brown's goofy side that's won him mainstream appeal, it's the gut-punches rather than the guffaws that keep us coming back. The hook "It's in my DNA cuz my pops liked to get fucked up the same way" on "DNA" grounds Brown on an otherwise boastful track, preceded by the dark descent into "Fields," with the cutting line "Living in the system working kitchen for chump change / Lost in the streets n****s playing that gun game / Where nobody wins just a bunch of mommas losing / Dead body in the field, nobody heard the shooting." To dismiss Danny Brown on his party drug rapper image would be a grave mistake. [Alec Larios]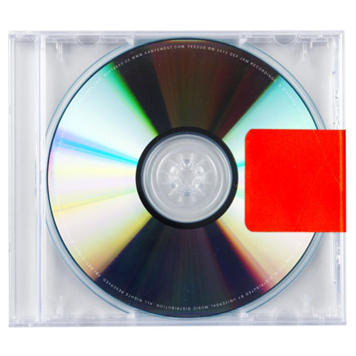 11. Kanye West – YEEZUS (2013)
Genre: Industrial Rap
Kanye West is a genius. Kanye West is an idiot. The tightrope walk these two truths wrought has made for the decade's most compelling story in music and no record encapsulated this tension better than his magnum opus, YEEZUS. Stripped of the pomp, circumstance, and Jay-Z verses, YEEZUS is the purest distillation of Kanye: raw, stupid, angry, electric, brash, hilarious capital-A Art. From first needle drop, it was clear this record was unlike anything he'd ever made. "On Sight" or, alternatively "What If The Original Four Loko Was A Synth" is a frenzied, frustrated high-speed chase with bars equal parts dumb and delightful that all gets yanked aside by a classic gospel sample that's both out of place and right at home. Contrasts define the record, be it intentional ("Black Skinhead") or unintentional (pairing one of his all-time dumbest hooks, "You see it's leaders and it's followers / But I'd rather be a dick than a swallower," with social commentary that prompted the ACLU to verify his CCA lyric on Genius). There are so many choices across YEEZUS that are outright insane, yet indisputably genius, like putting Chief Keef and Justin Vernon on the same track, or the myriad dumb-as-dogshit lines on "I'm In It" that somehow come together to form an all-time great song.
And for all its contradictions, its greatest is the dividing line it places on the Kanye timeline. The records that followed were messy and unfinished, opening the gate for new artists he inspired to make music better than their idol's while he's relegated to making frustrating TMZ headlines. But whenever he says something dumb about how slavery is a choice or the president has dragon energy, remember: Kanye gave us YEEZUS, a perfect album. [Ryan Moloney]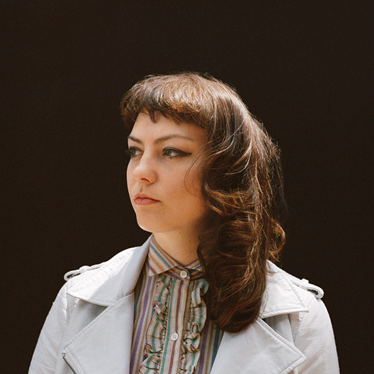 10. Angel Olsen – MY WOMAN (2016)
Genre: Indie Rock
The past decade has been a particularly profound one for women. The cultural narrative about who a woman is, or has to be, is beginning to finally disintegrate and risen anew from the ashes is something untethered and freewheeling. A woman can be whoever she wants. And yet, what if that leaves her paralyzed by choice? When there are so many choices, who, then, does she get to be?
I find this to be Angel Olsen's most significant project on MY WOMAN. Her third studio album is a breakaway from the lo-fi, folksy reputation she had established on previous releases. While her past work was equally haunting and intoxicatingly raw, MY WOMAN offered a timely, new femininity in music—a woman who is complicated, multi-faceted, and confused about it all in the process. Side A reveals the poppy, effervescent hemisphere of Olsen, a woman dazzlingly desirous, on the edge of a fever. Indie hits like "Shut Up Kiss Me" and "Not Gonna Kill You" flicker until the gas burner explodes into a delirious house fire. Side B then smolders as Olsen purveys the wreckage and muses, almost lustfully, over the change of scenery. When all of it has turned to dust, who is she left with? A gulp of air, a quivering breath, a smoky bray—into an infinite echo, Olsen cries out, "I dare you to understand / What makes me a woman." She is nostalgic without her reflection, or any sort of image to personify, and MY WOMAN expresses that the process thereafter isn't always painless or graceful. "It hurts to start dreaming, dreaming / Oh, again, again, again," she croons on the last-call album closer "Pops." But nevertheless, there's hope. Liberation never came without a fight. Out of the smoke and ash, she steps out, focuses her weary gaze—"I want to follow / My heart down that wild road"—and opens herself to the possibilities of womanhood before her. [Sienna Kresge]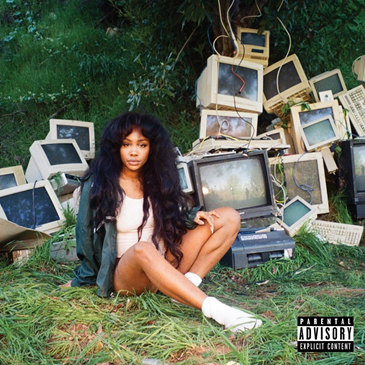 9. SZA – CTRL (2017)
Genre: R&B, Neo-Soul
Remember when Charlamagne Tha God said he thought CTRL should be called "Diary of a Sidechick"? Then remember when we all simultaneously stabbed Charlamagne ala Julius Caesar? My Janet Mock-vindicated fantasy aside, his statement is not only reductive, but completely based in misogynoir and a mitigation of SZA's capabilities. Don't get me wrong, masc individuals, especially famous ones, cheat all the time and receive absolutely no repercussions, or at least none comparable to the likes that femmes do, so if a famous femme wants to feel empowered from calling herself a sidechick, so be it. SZA rose to fame from what felt like a completely unprecedented EP, 2014's Z offering only a small dedication to the self-awareness and further vulnerability that is showcased across CTRL.
Vulnerability, of course, can reveal itself in many ways and SZA makes sure to tally as many as she sees fit, the tracklist ranging from full transparency on grappling with unconventional love in "The Weekend" to the simultaneous self-empowerment and abject self-doubt that comes with ending a relationship you thought you had complete control over in "Love Galore." Both "Normal Girl" and "20 Something" relay the integral throughline of CTRL: No matter the heartache, the rejection, even bouts of self-love, every song is a testament to the notion that life is a learning experience, and all we can do is garner a semblance of control at the time being. SZA's shine across CTRL isn't dulling, as she has only marginally scratched the surface of her potential. [Jesse Herb]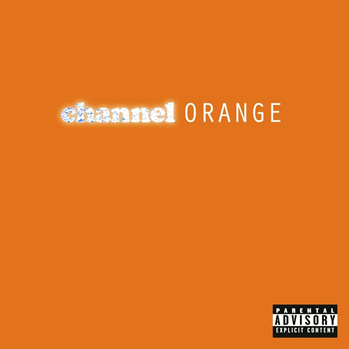 8. Frank Ocean – CHANNEL ORANGE (2012)
Genre: Neo-Soul, R&B
CHANNEL ORANGE is the most eclectic release to receive widespread commercial success in the 2010s. It is a record that presents a narrative designed to feel like you're watching TV and abstractly addresses sexuality, loneliness, and the empty fulfillment of the Southern California dream. Frank Ocean gives us postmodern vignettes and allows us to peer into the lives of characters that feel both deeply surreal and also like parts of Ocean himself. Because fans knew next-to-nothing about his personal life or his past, CHANNEL ORANGE leaves you guessing as to where these tales come from; characters find themselves alone in Arkansas smoking crack, facing Jackie Brown-esque corruption in upscale Los Angeles suburbs, and partying with the Dalai Lama. Listened to in full, CHANNEL ORANGE has the cryptic and overwhelming but fascinating intricacy of a Where's Waldo drawing.
When I first heard CHANNEL ORANGE, I was aggressively into indie music—the idea of listening to an R&B record felt like a betrayal of my carefully cultivated brand. Absorbing it for the first time I was blown away by how polished and expressive it sounds. CHANNEL ORANGE came to me at a point in my life where I was navigating adolescent discontent and confusion. I knew I viewed myself differently than the majority of the kids around me, but living in a town where most people were from government families and content to stay in Northern Virginia, I often felt like an alien. Listening to Frank Ocean was like driving on a highway in the middle of the desert against the setting sun. Most days after class I would come home and listen to just try to get in Ocean's head. I found companionship in the work of one of the modern age's most elusive and solitary artists. CHANNEL ORANGE worked its way into every aspect of my life and outlook, teaching me that music could serve a deeper purpose than it ever had for me before. It is the record that defined my upbringing as a teenager in the 2010s, fascinating me and occasionally even answering questions at a time when I wasn't sure where I wanted my life to lead me. Wherever Frank Ocean is now and whatever he has in store for us next, the mysterious godfather of modern pop songwriting should know that he's touched the lives of so many music nerds with his painterly storytelling and poetic stoicism. [Ted Davis]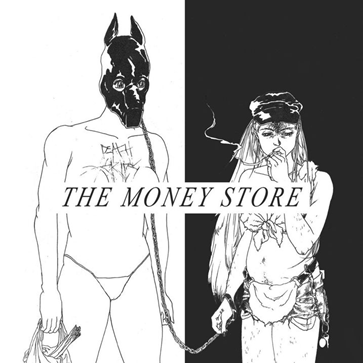 7. Death Grips – THE MONEY STORE (2012)
Genre: Hardcore Hip Hop
How do you even really explain Death Grips if you weren't there in 2011 to 2012? You had this shadowy, aggressive trio of guys unleashing wild music that defied simple categorization. They were deeply internet savvy, they seemed genuinely dangerous, and they seemed thrilled to smash every single rule of the music industry into smithereens. And somehow, through all the chaos and anger they curated around them, they managed to make one of the catchiest and listenable albums of the decade. Sure, it was fast-paced and intense, but it also had a brilliant Salt-N-Pepa sample on it. THE MONEY STORE was a blatant and obvious cash grab in its very title, but it also was an incredible flex, showing that the band was more than capable of creating great pop music, if they wanted to. (Yes, the album cover depicts a woman holding a man in a leather dog mask on a leash, but compared to their NEXT album cover, see #66, it was absolutely tame.) For the first time, it felt like music was being made explicitly for the 21st century: chaotic and nihilistic, but with a streak of sinister fun from start to finish. As soon as you reckoned with Death Grips, your idea of what artists could do in this new digital era was changed forever—Odd Future's "kill people, burn shit, fuck school" posturing seemed tepid and lame by the time you finished the first chorus of "Get Got." This was a decade of artists figuring out how to create their own mythos on the internet, and no one came out of the gate swinging harder than Death Grips. The infinite leaks, the lore and rumors buried deep in message boards, the freaky music videos, the band ultimately became an internet performance art piece as much as they were a traditional musical act; but even before we knew or processed all that, THE MONEY STORE was an unbelievable revelation in its own right, a peak that no other artists making music in a similar vein really touched this decade. [Carter Moon]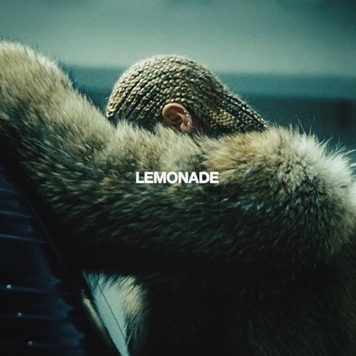 6. Beyoncé – LEMONADE (2016)
Genre: R&B, Pop
LEMONADE offers something a Beyoncé album hadn't before: contradiction. It's damn near impossible to write about this album articulately. I write one statement and then realize the album can also be the complete antithesis of that thing as well. It is a grandiose, sweeping record about a specific moment in not only her personal life, but also in American history. It's an album about love that is created from hate and anger, a hate and anger that circling back could only come from a place of love and empathy. She speaks so candidly about her own insecurities following her husband's affair, insecurities that would be impressive for any artist or person to have to admit to themselves, let alone the world. Her fans look to her for strength and guidance, but LEMONADE revealed cracks in her armor and fragility that ultimately only added to her mythos—she was hurt and broken, but above it all she was still Beyoncé, uplifting through all the turmoil. You can't take your eyes off of her or subvert your attention when she sings, here finding freedom in her pain and hurt, her voice working overtime. Matched by some excellent songwriting and production, as well as a quintessential visual album, LEMONADE shows how tragedy can bring a community together, an energy she brought to herself and this album. [Mohammed Ashton Kader]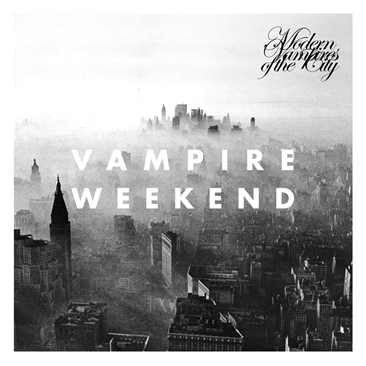 5. Vampire Weekend – MODERN VAMPIRES OF THE CITY (2013)
Genre: Baroque Pop, Indie Rock
It's taking everything in me not to copy/paste the lyrics to "Step" here and leave it at that, because at a certain point I feel like nothing I could write about Vampire Weekend's MODERN VAMPIRES OF THE CITY could communicate what "Step" so succinctly has to say. Or "Hannah Hunt," or "Diane Young," or Ezra Koenig moaning on "Ya Hey." MVOTC has a million thoughts to assert, a million points to prove, a million questions to ask, a sense of existential fear, a plea to God. It is packed with religious imagery, reggae samples, poetry, references to Modest Mouse, the Kennedy family's various misfortunes, Bible verses, and the band's previous two records. It could be parsed and annotated to its minutiae. The beauty of the band's third album is that it's the perfect accompaniment to just… shutting your brain off and existing. Vampire Weekend's greatest strength has always been to sneak the most nuanced songwriting into the most unassumingly chill songs, and they fully flex this muscle on MVOTC. It's easy to forget you're listening to a man bemoaning the passage of time and the ephemerality of love as Koenig spins tongue twisters on "Worship You," and it's just as easy to dip into a blissful dissociative episode while Rostam whines, "You take your time, Young Lion." MODERN VAMPIRES OF THE CITY suits every mood, accompanies every 2 A.M. Wikipedia deep-dive, and flawlessly captures timelessly modern anxieties. [Aya Lehman]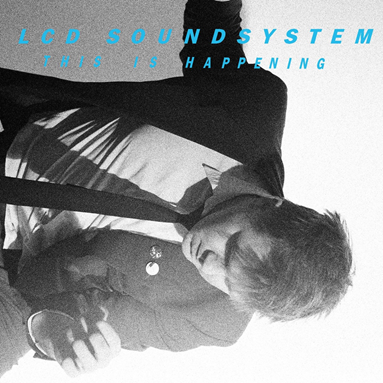 4. LCD Soundsystem – THIS IS HAPPENING (2010)
Genre: Dance-Punk
James Murphy, ever the perfectionist, went out on top. THIS IS HAPPENING and the corresponding tour that ended with a sold-out show at Madison Square Garden made for one of the greatest swan songs of our generation. And though THE LONG GOODBYE was followed just five years later with a Hey, Just Kidding, LCD Soundsystem's third LP still sounds like a farewell. From the shit-your-pants drop at the 3:06 timestamp on "Dance Yrself Clean" to the so-glaringly-obvious-it's-endearing-rip-offs "All I Want" and "Somebody's Calling Me" to the I'm-riding-off-into-the-sunset-with-one-of-the-best-songs-of-all-time closers, "Home," it is undoubtedly the Most Murphy record in the LCD canon and nearly the best. And as my fellow LCD-obsessed know, it's a record much more than its 65 minutes. It's a record that soundtracked the most formative years of our lives and convinced us that music was something worth caring way too much about. It's the first record I came to know inside and out, obsessively looking to glean just a few drops more from, be it SHUT UP AND PLAY THE HITS, Murphy's interviews on the press tour, or the behind-the-scenes clips of the album being made. And even with all those years of digging I didn't realize just how robbed I was of the Real Thing until I was finally able to dance my ass off at an LCD show for the first, second, third, fourth, and fifth time along their reunion tour. THIS IS HAPPENING may still sound like their farewell, but thank fucking god it isn't. [Ryan Moloney]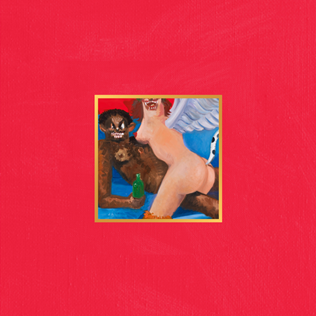 3. Kanye West – MY BEAUTIFUL DARK TWISTED FANTASY (2010)
Genre: Pop Rap
It goes without saying we've had quite a decade growing older with Kanye West, but I'm going to leave discussions of that to think pieces better suited to handle it. All I want to talk about in this blurb, dear reader, is the absolutely staggering cultural high-water mark of MY BEAUTIFUL DARK TWISTED FANTASY, an accomplishment that, for my money, the genre only came remotely close to touching during the heyday of Kendrick Lamar. It's overused, to be sure, but the term "larger than life" has almost never felt more applicable than it was at the time of this release, a meditation on the numbing nihilistic pain and excess of fame and fortune that completely changed the parameters of what A-list production, personality, and panache could accomplish. Regularly listed among the most expensive albums ever made, you can practically hear the hemorrhaging cash with each passing second, but when the final product is this sumptuous, lavish, and yes, indulgent, meticulously curated to fit one genius' uncompromising ambition and vision, how can you complain?
After the far-too-ahead of its time 808S AND HEARTBREAK, West had something to prove, and MY BEAUTIFUL DARK TWISTED FANTASY blew every past critic out of the water, especially those hangers-on who still trotted out complaints of him being a better producer than rapper. At a peak he has still never managed to surpass in terms of technical prowess and hunger, "Gorgeous" and "Power" are still lethal statements from an artist laying waste to detractors, made all the more volatile by the emotionally vulnerable desperation present on tracks such as "Blame Game." That's not to mention the absolutely unprecedented amount of creative risks taken here: the idea of featuring Chris Rock and Aphex Twin's "Avril 14th" on the same song; the doesn't-work-to-such-a-degree-that-it-does inclusion of King Crimson's "21st Century Schizoid Man" as the calling card of a radio single just as jaw-dropping to consider in 2020 as it was to hear in 2010; the extensive Rolodex of famous friends relegated to nondescript backing vocals (14 of them!!!) on "All of the Lights" as an ultimate flexing of influence. Every theme present on MY BEAUTIFUL DARK TWISTED FANTASY would later come back in an unfortunate fashion as the years wore on, but it will confidently enjoy its place at the top for eons to come. Besides, you're a fool if you don't think Nicki's verse belongs in the damn Smithsonian. [Thomas Seraydarian]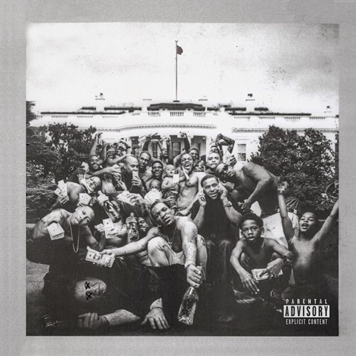 2. Kendrick Lamar – TO PIMP A BUTTERFLY (2015)
Genre: Jazz Rap, Conscious Hip Hop
In a discussion of aesthetics, philosopher Arthur Schopenhauer wrote, "Music expresses only the quintessence of life and its events, never these themselves . . ." He was trying to discuss how, "in an exceedingly universal language," music is the representation of will—an articulation of our unfulfilled desires. I run the risk of sounding galaxy brain by framing my analysis of this album around the question of why we make and listen to music, but I truly believe Kendrick Lamar's TO PIMP A BUTTERFLY perfectly embodies why we do.
Schopenhauer muses: "The inexpressible depth of all music, by virtue of which it floats past us as a paradise quite familiar and yet eternally remote, and is so easy to understand and yet so inexplicable, is due to the fact that it reproduces all the emotions of our innermost being, but entirely without reality and remote from its pain." TO PIMP A BUTTERFLY, though a deeply personal soliloquy at its core, defines the music of this decade because Lamar's narrative so intimately captures the richness and complexity of his Blackness. Structured in vignettes and interposed with a poem that is eventually read in its entirety at the close (to Tupac, no less), this record articulates resentment, depression, guilt, empowerment, resilience, and unity in the face of violent systemic racism and the exploitation of Black culture. It's quite the project, and yet it comes from nothing less than the bleeding soul of a man who's lived it. On paper, it's just a tracklisting, but through speakers it's Lamar at his most honest and most eloquent. The listener may have never heard gunshots in Compton or been the subject of a record label's greed, but you'd have to have the volume off not to be swept up by TO PIMP A BUTTERFLY's gorgeous and brutal journey through self-realization as it collides—sometimes literally violently—with racial politics.
The sheer ambition of encapsulating the depth of Black experience in TO PIMP A BUTTERFLY's lyrics is made possible by the seamless amalgam of the African-American musical canon, drawing on influence from funk, hard bop, spoken word, neo-soul, psychedelic jazz, hardcore hip hop, and gangsta rap, just to name a few. From references to Wesley Snipes and THE COLOR PURPLE to samples of Michael Jackson and The Isley Brothers, the interpolation of Black cultural landmarks through Lamar's eyes make the album a uniquely spiritual journey, framed in the style of the most popular musical genre in the world currently. In this respect, Lamar's delivery is genius, to say the least.
Lamar has created a sage reproduction of the will of the Black mortal man, remote from the events that define him, yet made alive and present—if only momentarily—through the mechanism of desire inside of him, the desire to comprehend his place in America as a Black man risen from the ashes. But the ambition of TO PIMP A BUTTERFLY is essential—how can he begin to understand, and then express, the pain and hope of his own life without probing the culture that bred him? The co-opting of the single "Alright" as the unofficial Black national anthem is incontrovertible evidence enough of this record's myriad truths and relevance in our culture today. TO PIMP A BUTTERFLY is not just necessary listening, but an essential monument in music history. [Sienna Kresge]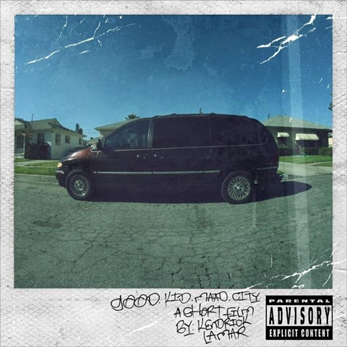 1. Kendrick Lamar – GOOD KID, M.A.A.D CITY. (2012)
Genre: West Coast Hip Hop, Conscious Hip Hop
In hindsight, there were only a handful of albums one could positively say determined hip hop's (re: music's) trajectory over the next decade. Some are obvious: Drake's TAKE CARE, or maybe Kanye West's MY BEAUTIFUL DARK TWISTED FANTASY (see: #3). Others less so: Chief Keef's FINALLY RICH, perhaps, comes to mind. But then there's really only one album that's since remained the unreachable lodestar for the course, in a realm all its own, the coup de maître that no fan can elide: Kendrick Lamar's GOOD KID, M.A.A.D CITY.
We first hear the sound of a cassette-tape being popped in. A reciting of a prayer. Then, echoing mewls and atmospherics. So album opener "Sherane a.k.a Master Splinter's Daughter" begins, a slow-motion spiral down a rabbit hole to a different kind of wonderland: Compton. Specifically, "a house party on El Segundo and Central." For Lamar, details are essential: it's the little era-specific niceties like Ciara playing in the background, watching an episode of MARTIN, or "bumpin' Jeezy's first album" that give the album a distinct literariness. This was skilled oration surpassing the likes of Eminem and Nas—supreme elasticity taking on supreme heft. Just witness the delivery and cadence switch-ups on "Backseat Freestyle" and "m.a.a.d city" (the latter one of the finest specimens in the history of the genre). It's a certified banger right from the "YACH YACH YACH YACH" as Lamar's piping flow cascades from chilling bar to bar, parlance to parlance, beat to beat. Even alongside a formidable don like MC Eiht, he's a force unto himself.
At over an hour's length, with his protean needle through Dr. Dre's spacey, G-funk-inflected cloth, Lamar weaves a superlative bildungsroman. He chronicles his upbringing as an impressionable lout with the creative risk-taking and philosophising one would expect from a wizened vet. Thematically, too, the density was unnerving: corrupted youth, the pitfalls of greed, religious salvation, and artistic legacy are but a few covered. It's hard not to hyperbolize when describing an album with such great scope and execution. Descriptors like cinematic and epic feel too small. It's something entirely unique. It's Kendrick Lamar. And he was just warming up. [Nick Funess]