Bandcamp Picks of the Week is back and better than ever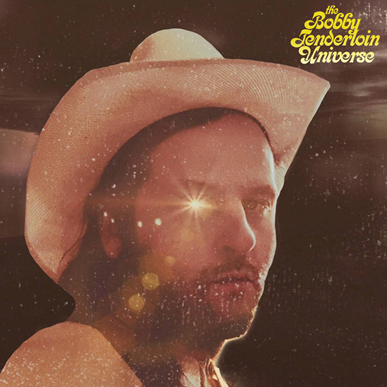 The Bobby Tenderloin Universe – S/T
Genre: Cosmic Country
Favorite Tracks: "Cow Eyes," "In The Mud," "That's All I'm Sayin'"
The world has, rightfully, been obsessed with Orville Peck in 2019. The yeehaw culture, between our GOLDEN HOUR hangover and the Lil Nas X discourse, needed an indie hero to rally behind, and who better than a mysterious, gay, Lynch-ian crooner like Peck to root for. And, as these things work, in the wake of Peck's ominous and frequently agreeable PONY has come a posse of various indie country artists serving as roughriders to our current movement. Like Peck's borderline novelty release, The Bobby Tenderloin Universe's self-titled debut is equally cheeky and low-stakes. The Bandcamp description playfully describes the situation thusly:
"Well, some may say that the legend of Bobby Tenderloin begins much like every other legendary story you have ever heard. Others may say that the magic is in the details. One thing is for certain, The Bobby Tenderloin Universe is a place where mishaps become miracles, & dreams come true."
And just like Peck's fringe-ridden sphinxlike mask, that description serves as a gimmick, one that creates a brazen, pictorial landscape for The Bobby Tenderloin Universe to thrive. These songs are deceptively simple in spite of such a romping name, a kind of orchestral Lee Hazelwood timbre meeting the buoyant flippancy of Buck Owens or a springier Ray Price. This is the pop country of the 1950s done with theatrical gusto, especially in the silly stomp "In The Mud," where our lead singer flatly sings along to the opening guitar riff. These songs are, like their name, an earnest act of showmanship; songs like "Big Fat Mama" or "I Need A Lickin'" are an old school brand of crass, the kind of goofy country punk that The Black Lips sometimes channel, but rather substitute in a jaunty singing cowboy demeanor. Straddling the line between earnest country western and surrealist performance art in a way far more tasteful than Wheeler Walker Jr. ever did, Bobby Tenderloin, whoever he may be, urges us to join the universe, and you'd be a fool not to. You can relish in the delightful mystery of it all over on Bandcamp.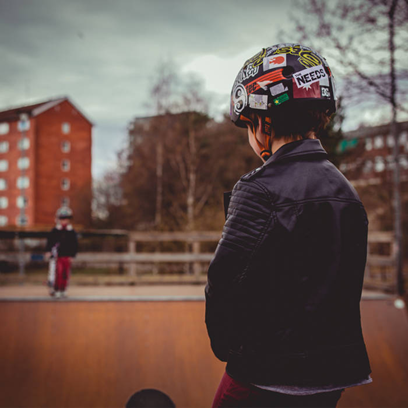 The Needs – YOU NEED THE NEEDS
Genre: Pop Punk
Favorite Tracks: "Hey Wake Up," "She'll Never Know"
The title says it all… You NEED The Needs. A kind of bright, summery pop punk yin to Oslo contemporaries (and former Bandcamp Pick) Spielberg's earnest and emotional anthemic rock yang, or in college rock terms the Superchunk to the other's Dinosaur Jr., The Needs are here to offer a warm ray of light to the impending dreary fall. These songs blitz by (12 songs in just 26 minutes, a few of those being static-filled radio interludes) with an onslaught of thoughtful and catchy hooks. The opening of the record focuses primarily on a slate of longer tracks, including the ooo-ooo-ooo'ing coos of ripper "I Regret It" and the soft, Real Estate-esque pop of "Hey Wake Up." After a brief pause we land on a number of quick hits like highlight "She'll Never Know," which can best be described as an Oasis song if it was sped up and performed by Blink-182—words that in 2019 are decidedly uncool, but trust me on this. It's zippy pop punk, sure, but Bendik Brænne's vocals are delicate and push these songs beyond an easy Japandroids-lite comparison. Check out YOU NEED THE NEEDS on Bandcamp.