It's another Bandcamp Picks of the Week, featuring Bruiser Wolf's latest on Bruiser Brigade Records, Jake Elijah's plodding LITTLE ERRANDS, and Parannoul's much hyped TO SEE THE NEXT PART OF THE DREAM!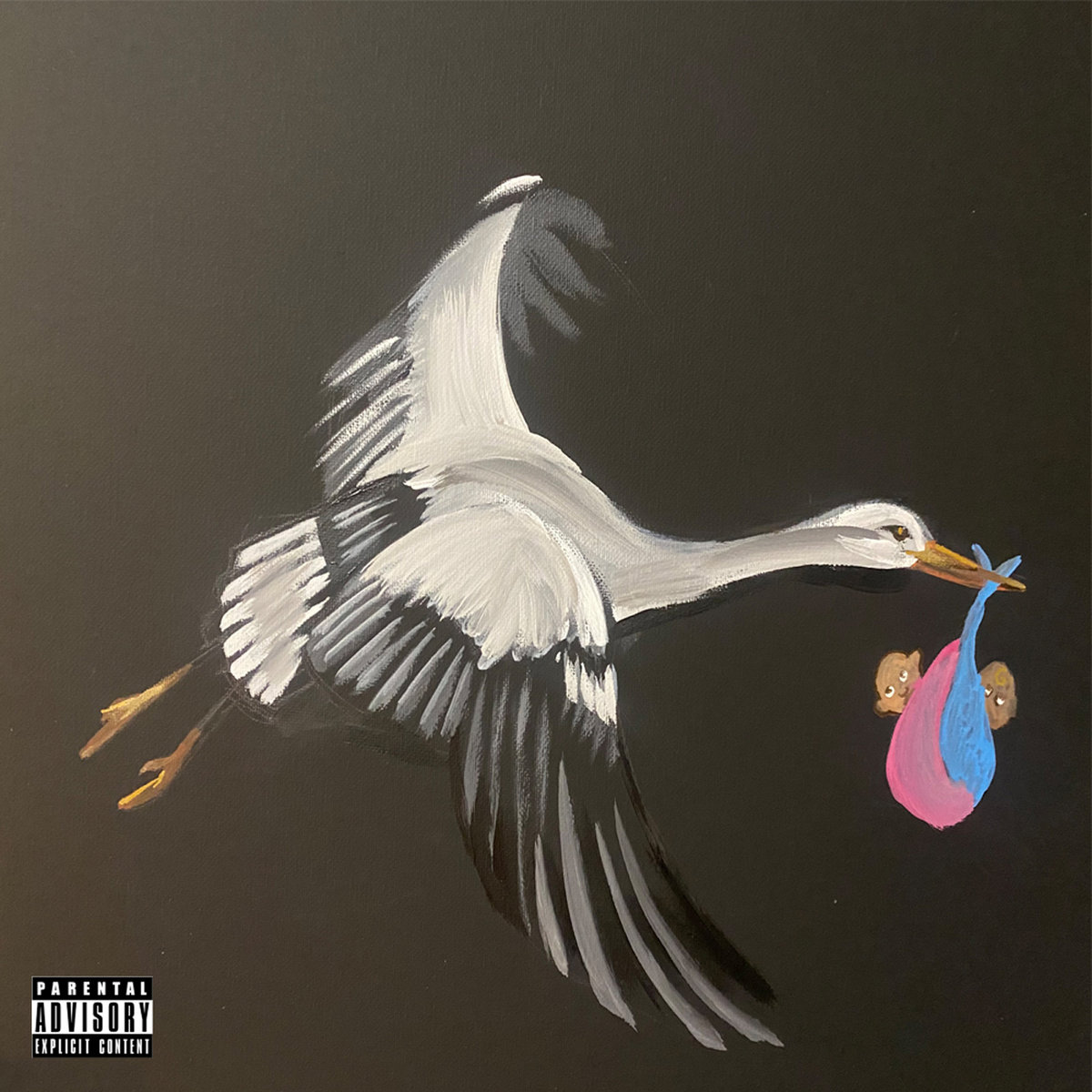 Bruiser Wolf – DOPE GAME STUPID
Genre: Underground Rap
Favorite Tracks: "I'm An Instrument," "Middle Men"
If there's one thing to learn from Detroit legend Danny Brown about standing out from a crowded field, it's how to hone a distinctive delivery. Bruiser Wolf, one of Brown's Bruiser Brigade crew of proteges, clearly takes his mentor's lessons to heart on his first release. DOPE GAME STUPID is a tough project to describe, largely because there's no clear point of comparison for Bruiser Wolf himself. Coke rap is a crowded space with a high bar after a few years of Griselda tapes, Pusha T diss tracks, and Freddie Gibbs classics, but Bruiser establishes his own lane from the jump. His delivery is outright weird, but not in an off-putting way. To make a left-field allusion, Wolf sounds like a rapping auctioneer, furiously mashing syllables together before stretching a few way out, resulting in a completely unpredictable, elastic flow. The first thing that honestly came to mind was a coke rapper who got his mannerisms from vintage, hammed up ad-reads, or classical Hollywood overacting; think Jimmy Stewart, but instead of the Bailey Building and Loan, he's in a Detroit trap with a fork in the pot. He shares the lighthearted, purposeful tonal confusion of fellow coke rap heir apparent Stove God Cooks, but his delivery is totally different. He's got some of the madcap, scattered flows and clever punchlines reminiscent of Detroit peer Bfb Da Packman, both leaning into oddball personalities to sell their product. I welcome better attempts than mine to characterize his style.
Executive produced by Danny Brown, the production choices are much closer to UKNOWHATIMSAYIN? rather than older efforts like XXX or ATROCITY EXHIBITION. Soulful samples and bouncy instrumentation are a sturdy-enough structure for Bruiser Wolf to make everything his own. On the highlight "I'm An Instrument" featuring Brown himself, Wolf opens with, "Nobody sound like this, I got my own sound, I'm an instrument." This is a common refrain in rap, but few have the same immediately legitimate claim as Wolf. His delivery elevates punchlines that might fall flat in less distinctive hands, using emphasis and cadence like an auditory wink to the listener. Reproducing them in text wouldn't do them justice, but several tracks warrant repeat listens, like the title track, "Chess Move$," and the brilliant interpolation of 50 Cent's "Many Men" with fellow Brigade member Fat Ray, which shouts out the underappreciated dope-peddling "Middle Men."
Though Bruiser Wolf's off-kilter flows and gobs of personality are hallmarks of Detroit rap, his coke tales lack universal appeal. For underground fans, however, coke rap holds remarkable respect in today's market; somehow the narrow subject matter has led to the most concentrated source of innovation and uniqueness in the genre. In keeping with this trend, Wolf is another artist to keep an eye on. While you do so, grab his tape on Bandcamp. [Corey Guen]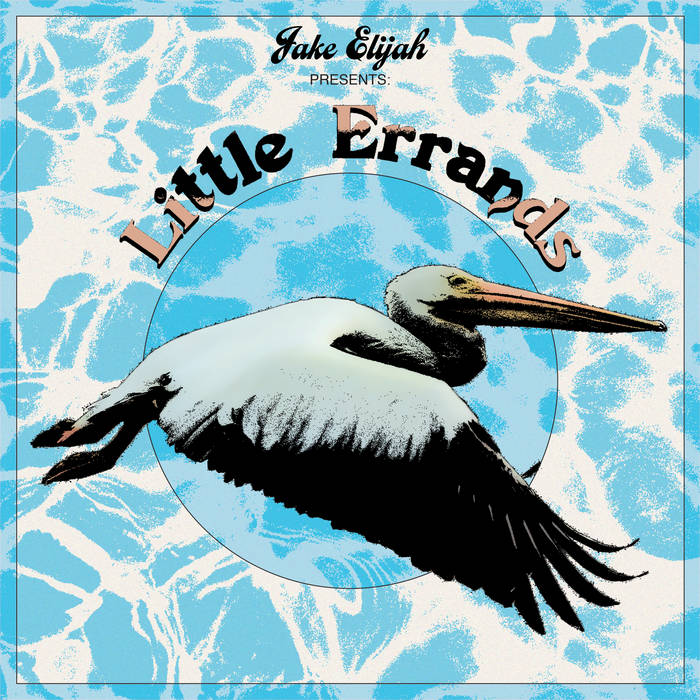 Jake Elijah – LITTLE ERRANDS
Genre: Psych Pop
Favorite Tracks: "Dark Night, "Shelly Wants Me Home," "Riley"
Jake Elijah's lethargic, melting psych is covered in a thick layer of dust and accompanied by the smell of blown-out matches and fading candles—that's not patchouli in the air, although the songwriting certainly might fit that kind of atmosphere as well. The warming '70s pastiche Elijah and producer Kevin Basko hone on LITTLE ERRANDS is a sonic texture Basko's been perfecting for years, first in his work with Foxygen and most recently through irreverent yet joyful rock songs under the name Rubber Band Gun. But while both those projects have thrived on a sense of spontaneous chaos, LITTLE ERRANDS is a slow-rolling hang, the obvious product of two musicians casually messing around with analog recording equipment and a healthy love of early DIY psych music. The results are reserved—peaceful, even. Like the environment you can envision these songs being recorded in, the actual sound is slow-moving, yet purposeful. While opener "Dark Night' is a playful ebb and flow of ballading choruses and marching verses, beyond are catchy, plodding, warped slices of psych pop fun. Highlight "Shelly Wants Me Home" is the culmination of this energy, the album's darkest, sludgiest cut, a forlorn twinkling love song with a brilliantly distant drum pattern. LITTLE ERRANDS is one of 2021's early underheard gems, and a must listen for fans of the 2010s' continued psych revival. You can check it out over on Bandcamp. [CJ Simonson]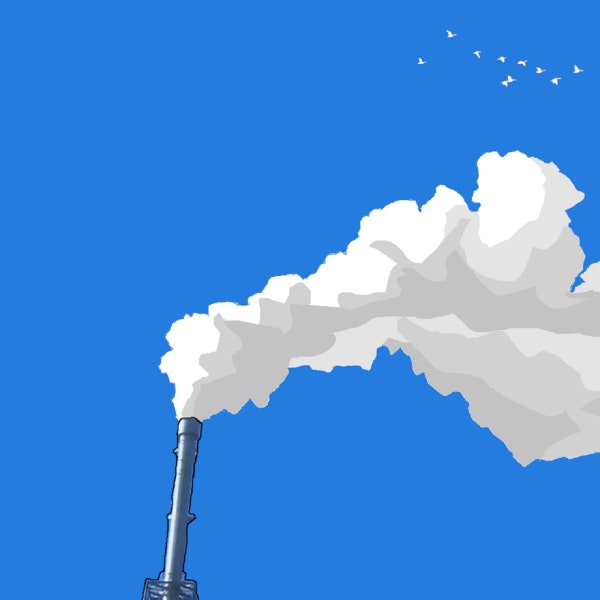 Parannoul – TO SEE THE NEXT PART OF THE DREAM
Genre: Shoegaze, Emo
Favorite Tracks: "Beautiful World," "Analog Sentimentalism," "White Ceiling," "Age of Fluctuation," "Chicken"
"This album can be said to be the answer to my dream," the anonymous Korean student behind Parannoul writes. He continues:
"This is an album about a person whose body is an adult but mind is still a child, due to the wide gap between ideal and reality. He believes he is talented, and he thinks he will definitely become a world tour rock star in the future. In reality, however, he had never played a guitar while he was 21, his singing skills are fucking awful, and is below average in height and appearance and everything. How will he react now, who has just faced reality as an adult after adolescence?"
Parannoul's incredible second full-length is obsessed with dreams, memories, and the blurry boundaries between the two. It's heavy, loud, transcendent, fucked up—a revelation. Written and recorded in a bedroom, TO SEE THE NEXT PART OF THE DREAM is as massive as the label-bankrupting LOVELESS, a credit to both Parannoul's songwriting and the last 30 years of technological advancement. The lo-fi sonics are all-enveloping, transportive yet charmingly grounded, remarkable in both its vision and disregard for standard procedure. Each re-listen brings new discoveries, an endlessly digestible and dissectible beast that will no doubt one day be treated as an ur-text of the modern shoegaze and emo revivals.
Sung in Korean, it's easy for English-speaking listeners to disregard the vocals as just another instrument, but it's Parannoul's lyrics that really elevate the record into the upper echelons of its respective genres. Take "White Ceiling:"
Disturbing noise buzzing on my ears
My growing anxiety
My forgotten future
My sense becoming numb
Yesterday's like today
Today's like tomorrow
Tomorrow's like yesterday
Nothing has changed
Growing up in the digital age is like a concussion in slow motion. Every day feels the same, but the contours grow duller; the stimuli more garish, grotesque, gargantuan; fleeting fixations on unsolvable disasters without conclusion; obsession with a misremembered past where people existed in the present. Any alternatives to the state of things are laughed off as unrealistic—it is expected and accepted that there is no bottom, the depths can be plunged deeper in perpetuity. We are always expected and encouraged to perform—especially online—to defect is to disappear.
It makes sense, then, why Parannoul strikes such a chord. When the record spread like wildfire on RateYourMusic and Emo Twitter, he did not capitalize. Instead, he continues to deny interview requests from Pitchfork. His music is not on the streaming giants. There are no social media accounts hoovering up followers and likes and retweets. Parannoul is pure Internet 1.0 shit: an entirely anonymous artist letting the art speak for itself, spon-con and headlines be damned.
This won't last forever. The all-consuming maw will one day come for Parannoul—you'll no doubt be able to catch him at a festival in the not-too-distant future, however blurry and uncertain it may be. But enjoy this; these moments are rare. Maybe it won't be this way forever, maybe the future is really in our hands.
"I can't give you a sweet word of consolation," Parannoul concludes. "I can't say 'It's gonna be okay someday.' I just hope there will be more active losers like me in the world." Buy the album on Bandcamp. [Ryan Moloney]