It's our Bandcamp Picks of the Week, featuring Choncy's swirling and verbose COMMUNITY CHEST and POLSOJA's uniquely entertaining BARDZO CIĘ LUBIĘ!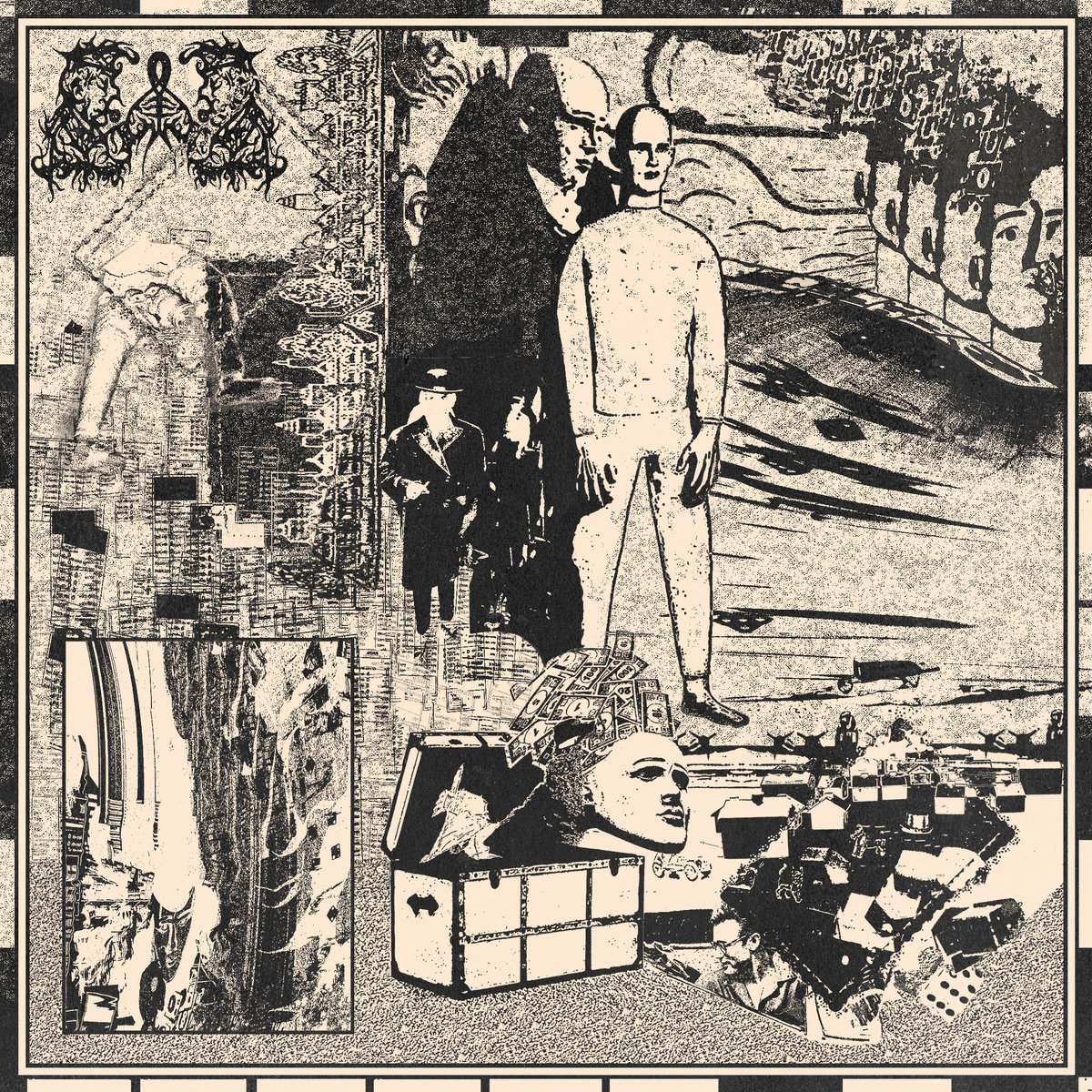 Choncy – COMMUNITY CHEST
Genre: Post-Punk, Egg Punk
Favorite Tracks: "Dedication," "Beehive"
Everyone always talks about Midwest emo. Heck, it's basically become a meme on TikTok. And, sure, I get the reasons why—if you live in rural parts of, say, Ohio and Wisconsin, your only choice is often to pick up a guitar and scream your very soul out. But people don't talk nearly enough about Midwest post-punk. Because more than all the heartfelt declarations of longing and sorrow, it's the emotionally detached, pseudo-ironic efforts of post-punk that feel suitably Midwestern. And I have a perfect case study thanks to Choncy.
The Cincinnati-based outfit exemplify proper, down-home post-punk vibes across the eight tracks of their debut, COMMUNITY CHEST. It's a record that checks all the right boxes while displaying both a robust versatility and the solid foundations of their "home" genre. It's certainly in the sheer musicality. A song like "Swatted," with its driving bassline, exemplifies a steady work ethic and a passion for machine-like precision. That same energy empowers "Table for Two" — this swirling, verbose jam exudes bountiful chaos if only because of how tight the band are and their overarching cohesion and efficiency. It's even in the lyrics and/or their chosen concepts. "Beehive," which basically samples every weird Christian radio station you might've heard in bumfuck Indiana, spins that into the angst and unbridled rage one feels growing up in that dystopian atmosphere. Meanwhile, "Company Man" picks up on the ideas of unions and working-class culture that defines the ethos and pathos of the whole dang region. And you can find that robust Midwestern energy pulsing elsewhere, too. The way "Chadmobile" is hardcore music if you only ever played in chilly VFW halls. Or, how "Dedication" is structured, and how that presents something swirling with added angst but in a genuinely "nice," convenient package. It's an energy and an approach that defines this record—a commitment to unassuming feats of pure craftsmanship; a battle between endless emotion and a certain air of disconnect; and a sheen of sarcasm and irony to all that vitriol.
And, as you'd expect, it's dang potent. It takes the post-punk formula perfected elsewhere (I'm thinking the UK, mostly), and makes something distinctly American in its structure, pacing, aesthetic, sentimentality, etc. And, sure, there's heaps of post-punk bands nationwide, but there's a power to this specific framework influenced by this mix of politics, culture, values, etc. It's somehow all the more familiar and yet novel enough to feel like a real shot in the arm. Should you be from and/or live in the Midwest to really appreciate this? Sure, it might not hurt. But if nothing else, it's an artifact of proper creative immersion, and crafting something that speaks to a tradition but in a way that honors that place you actually call home. In short, a record for a time and place and yet maybe something altogether more grand. Listen to it now over on Bandcamp.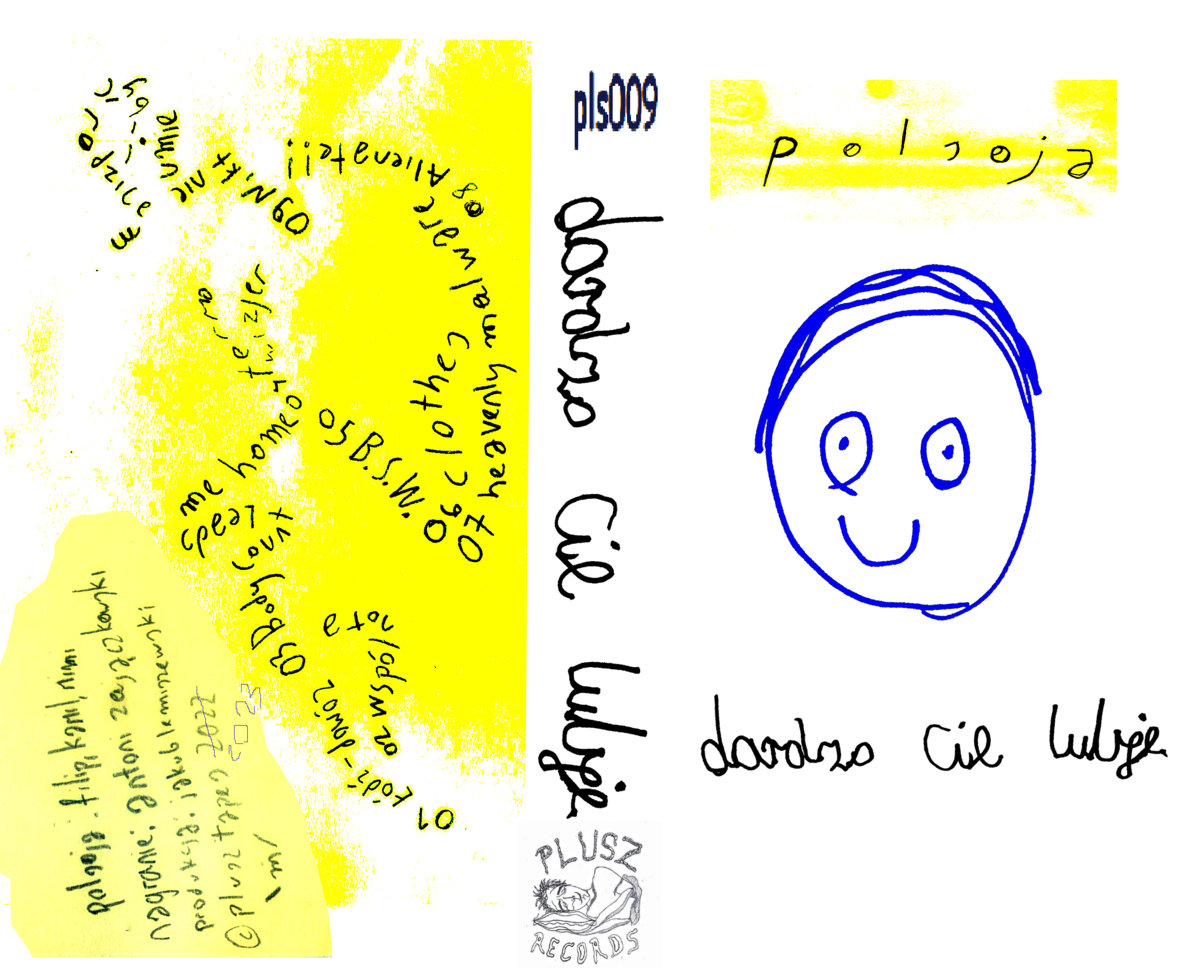 POLSOJA – BARDZO CIĘ LUBIĘ
Genre: Avant-punk
Favorite Tracks: "Termowizjer," "Wspólnota"
Good music can mend a broken heart, soothe the savage beast, and make life seem less deliberately painful. It'll also annoy the hell out of you. I only truly learned that last bit after hearing BARDZO CIĘ LUBIĘ, the latest from Polish avant-punk band POLSOJA. It starts on the surface. Whether that's the album art (who gave a toddler whippets and magic markers?!) or the press materials (POLSOJA "is the sound of low-budget veganism"—pardon me as my eyes drop a quick 720, the band instantly set my teeth on edge. But if you're going to muck with people's patience and sensibilities, give 'em the full razzle dazzle, yeah? 
The real "crimes," then, lay elsewhere across this nine-track LP. The sheer dissonance of "Łódź-Dowóz" surprised me so intensely that I almost fainted—and I wished I had given this barrage never develops or flourishes. "Termowizjer" fooled me into thinking we'd get a moment of quiet cool, and then I was proven a ninny with more unrelenting sonic garbage. Similarly, "Heavenly Malware" could've been a dope noise rock song but it feels like the band wanted to instead annoy us with their robust teasing. They're songs in that there's all the prerequisite parts but they're more like hissyfits from an artsy child with intermittent explosive disorder.
It's here you might ask, "Chris, you dummy. Why not just stop listening and move on with your life?" And the thing is, I tried, and no matter how many pop songs and TikToks I used to scrub my brain, I felt compelled to return in perpetuity.
Lots of bands have made annoying people their shtick—hell, The Residents built a dynasty out of it. But POLSOJA are different, and that irksome behavior obfuscates a molten core of intense creative prowess. "Wspólnota" demonstrates their varied chops, and amid the middle segment of pointless feedback and junk noise, there's something almost beguiling coming to life. "Alienate!" shows the band can actually control themselves—and that's when we get something with a lot of thoughtful nuance and study heft. And "Nikt nie umie być rodzicem" is a perfect end: brash noise and songwriting prowess blended into something potent that ultimately dissolves to nothingness. Talk about that razzle dazzle.
POLSOJA don't want, or even need, to entertain us; they'd rather show us the path to tight, controlled displays of sonic intensity—and then immediately and unapologetically do the opposite. Is that somewhat edgelord-y? Sure, but what they don't grasp (or do they?!) is that they've shared this mighty glimmer of artistic insight and transcendence through aural violence—and just that nugget is enough to latch onto. You can listen to this album over and over, and you can never escape the miniscule thought that maybe the next time everything will fall into place and really transcend—only it never does. But maybe next time?! If you can stand the onslaught, and total psychic dissection, you too might find love amid this cavalcade of cacophonous insanity. Otherwise, you'll go mad sifting through the rubble. Listen to it now over on Bandcamp.