It's our Bandcamp Picks of the Week, featuring the buzzy post-punk of The Drin's TODAY MY FRIEND YOU DRUNK THE VENOM and the in-and-out emo of Weatherless's IN THE WAY EP!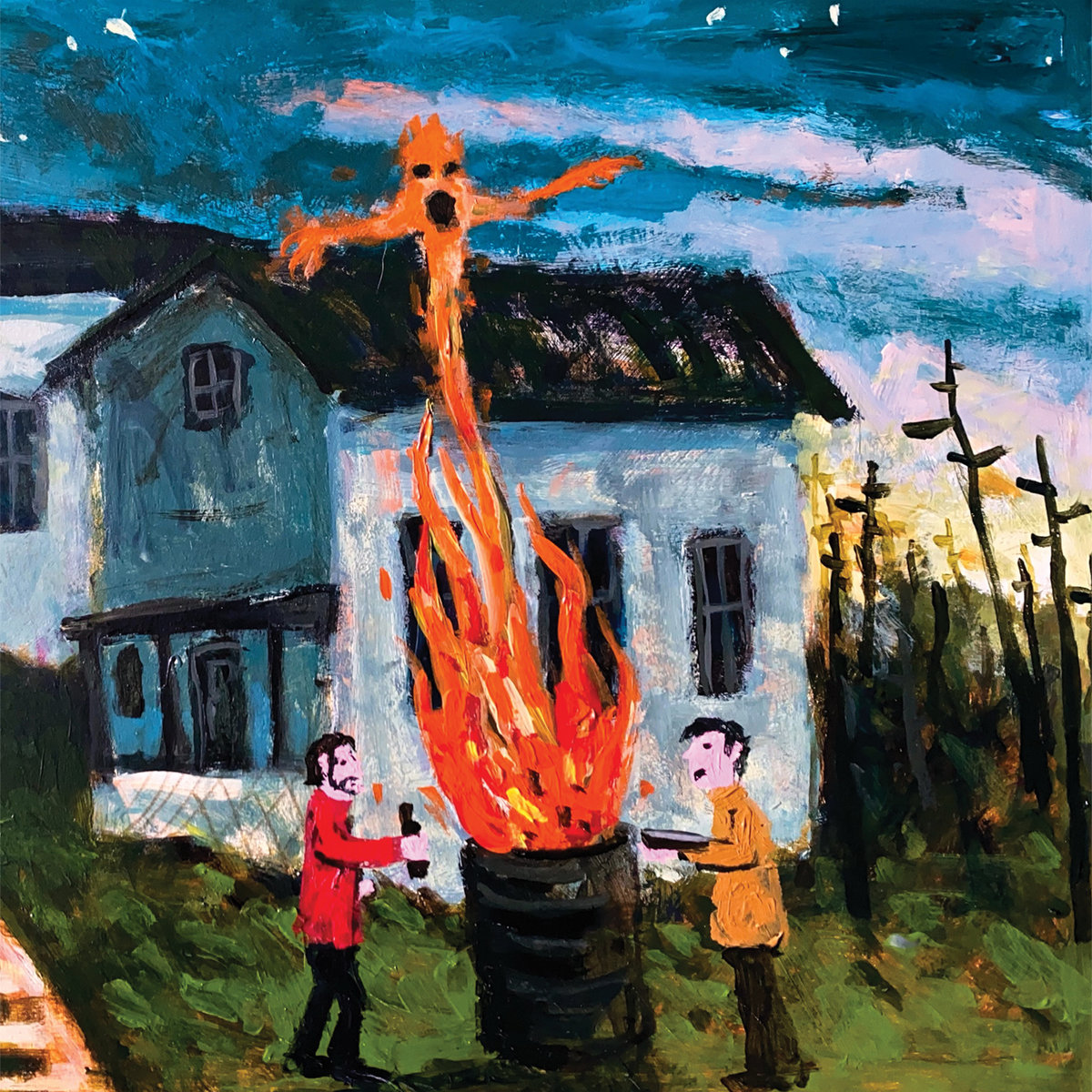 The Drin – TODAY MY FRIEND YOU DRUNK THE VENOM
Genre: Post-Punk
Favorite Tracks: "Stonewallin'," "Walk So Far"
Always give artists the benefit of the doubt. Albums are an imperfect form of communication; the artists' channel is months/years old, and messages mostly funnel in one direction. Yet I still had to raise an alarm when Ohio's The Drin said that you can't lump them in with other "contemporary artists [flaunting] their affinity for the past." And why? Because mastermind Dylan McCartney and company are, "something entirely new and futuristic" thanks to their "genre-expansive abilities and deep knack for rhythm and layering." Yes, the 10 tracks that comprise TODAY MY FRIEND YOU DRUNK THE VENOM are reflective of all that promise. The pseudo-title track, "Venom," encapsulates the band's dynamic rhythms—except that it also sounds like a wondrous track from a lost Nuggets compilation. As for bounding between genres, "Stonewallin'" is the weird love-child of drone and Detroit punk—and yet you can't shake the sensibilities of Iggy Pop or Jay Reatard or a million other acts obsessed with this tradition. And, finally, as for their layering ability, you'll hear it vividly in "Go Your Way Alone"—or what happens when you strip away the sex appeal from Prince songs.
Am I simply taking the piss out of The Drin? Maybe. But, really, I'm proving a specific point: they may buck against being lumped in with others, but that's precisely what they've done—crafted a sound that feels truly indebted to heaps of venerated vets and sonic concepts that have defined broody, too-cool-to-care post-punk for the last 50-plus years. Does that make them phonies or fakes? Not at all; they're all clearly students of the game, and that love and skill is ultimately what drives this LP into some compelling directions.
If anything, by underplaying this forced individuality, The Drin readily achieve their mission. "Five and Dime Conjurers" plays up the krautrock and dub they gush over in their PR, layering these ideas into a post-punk structure to get something that's refreshingly erotic and robust. "Walk So Far" might seem like another done-in-two garage punk jam, but it's here that McCartney's technicality works enough to fortify this kinetic beast without overburdening. And at six-ish minutes, "Mozart on the Wing" keeps its momentum and intrigue thanks to an understated subtlety and a powerful air of cohesiveness. It's this latter hunk of tracks that delivers on the band's "promises" as it fully de-emphasizes their "gimmicky." It becomes more showing-not-telling, stripping away pomp and circumstance so ideas and energies grow something entirely novel. It's easy to get lost in explaining your band's novelty as opposed to just letting the moments speak for themselves. And not only that, but to do so in a way where context and influence melt away to leave the purest forms of expression. So, ignore the buzz and hype and let the album swallow you whole. You'll likely find yourself bounding between past and present for a proper body-altering experience. Now put that in your press materials. Listen to it now over on Bandcamp. [Chris Coplan]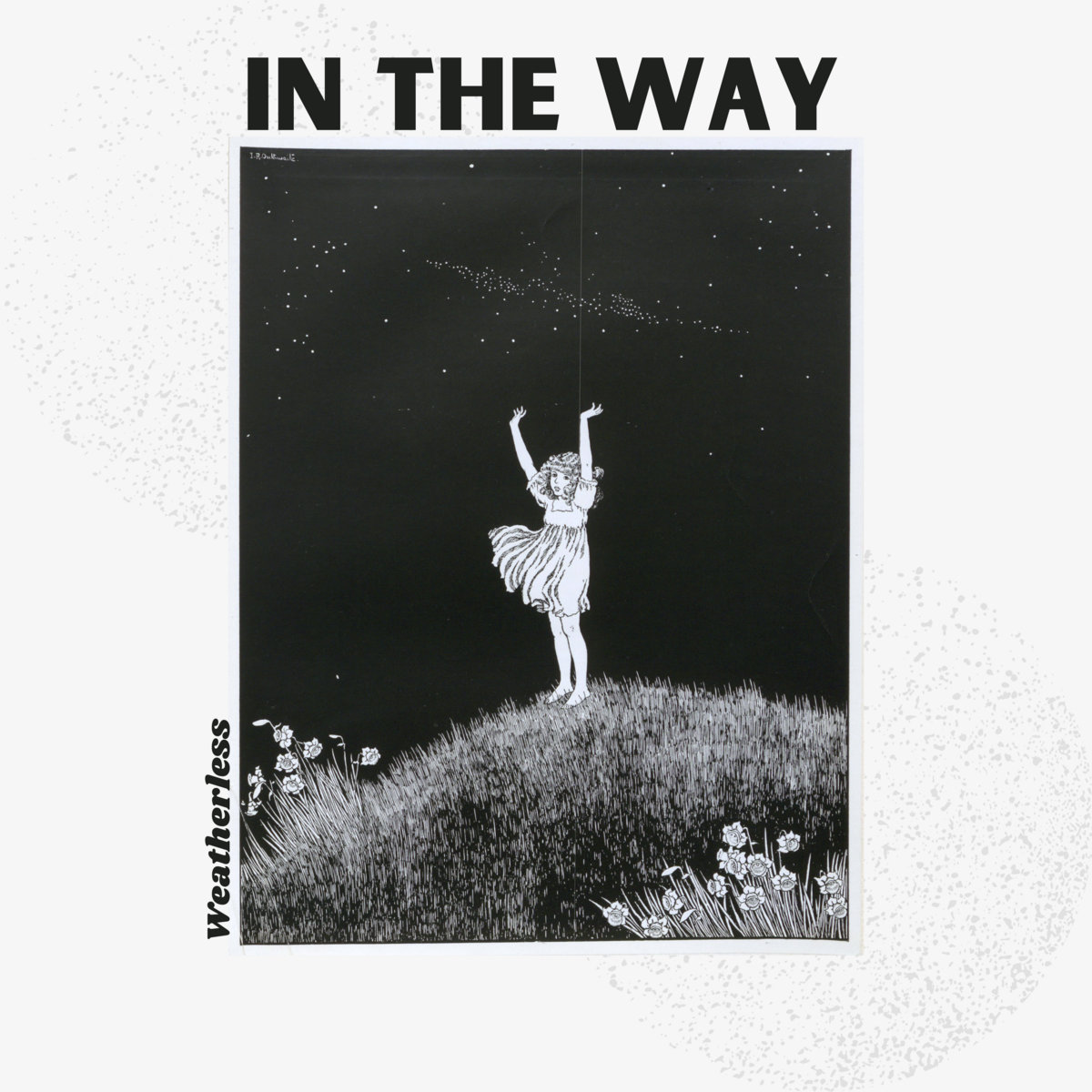 Weatherless – IN THE WAY
Genre: Emo, Alt Rock
Favorite Tracks: "Always Something," "Alone"
On "Watching You," the opening track of IN THE WAY, Weatherless show off their emo credentials: over taut, jangly chords vocalist Alex Ilyadis chokes out the song's searing hook, "Watching you try your hardest / not to burden anyone else." For the other 15 or so minutes that make up the album, the band tacks toward brighter terrain. More Superchunk than American Football, the three tracks that follow mostly forgo the fiery riffs and strained hooks of "Watching You" in favor of rollicking drums and noodling leads ("Fade") or bright, layered choruses like on highlight "Always Something" or something approximating balladry ("Irish Goodbyes"). Only on closer "Alone" do Weatherless recapture the knotty, loose energy of "Watching You." It feels like the sort of classic emo track that could've fit on a comp between Braid and Camber. Even if the rest of the EP is a bit more scattershot, the tracks work as a nice showcase of the band's potential. Check it out on Bandcamp. [Zac Djamoos]