It's our Bandcamp Picks of the Week, featuring Kassi Valazza's thoughtfully quiet slow burner KASSI VALAZZA KNOWS NOTHING and Single Mothers' witty punk rocker ROY!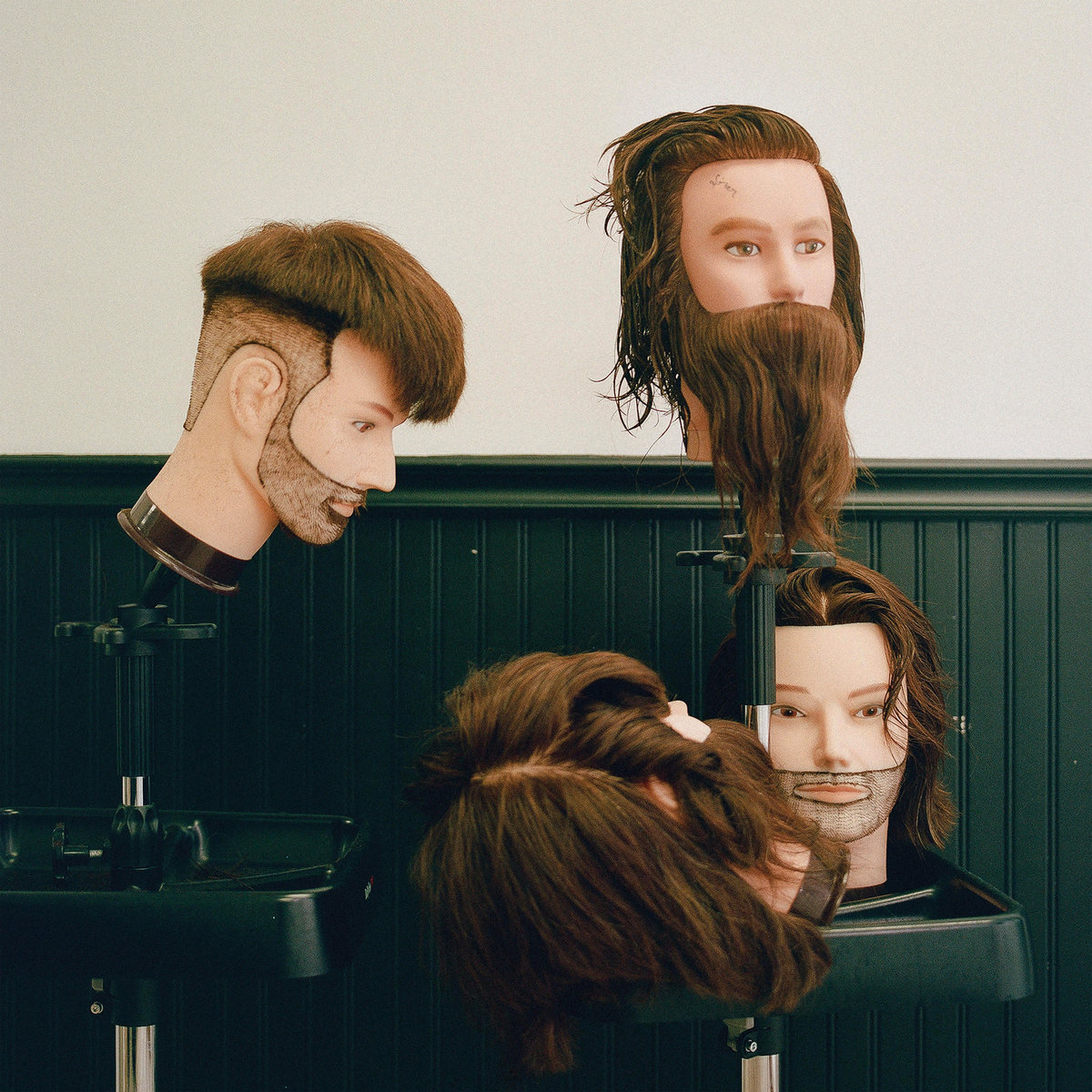 Single Mothers – ROY
Genre: Punk
Favorite Tracks: "Head Shrunk," "Roy"
I've been thinking a lot lately about satire. Is it more or less vital in our post-irony age? Can it even be done meaningfully in a world which celebrates aggressive ignorance? Is the whole world all just one awful satire nowadays?!
If anyone has answers, it's Single Mothers. The Ontario outfit, led by Drew Thomson, expertly employs understated satire; "Marbles," a long-running personal fave from 2014's NEGATIVE QUALITIES, ruthlessly dissected pretentious literary culture. But their latest, ROY, is another beast entirely, and Single Mothers employ satire as both a sharpened blade and a means of deep personalization. There is, of course, the most basic, singularly venomous satire, like "Airsick." SM dismantle the painfully naive, hyper-bloated culture of influencers and similar faux hippie sect in one breathtaking line ("I want my LSD / I wanna live for art / I wanna forget money"). "Sad Dumb Game" lampoons the same bland, extra lame class of "creatives," those folks who "say I've chosen to be special with a blind, well-meaning stare." This is their default speed: plenty of bile but just as much wit and integrity.
But ROY goes further still, and there's plenty of instances where they blur the targets of their lethal satirization. There's "Quincy," where, sure, SM are lambasting young, dumb bands, but with lines like "I've puked on more talent than these kids can imagine," it's hard to tell who's the true idiot. Or, "James Gandolfini," which paints the acting icon as a patron saint for a culture of "tragic men" seeking identity—which is totes nebulous and thus feels open-ended in its derision. These unclear form factors matter; it's not only a development of SM's core talents but a prelude to the record's bigger accomplishments.
Namely, "Head Shrunk" and "Roy." The former starts as a derivative rant against therapy before Thomson sings, "It's OK to think the wildest days you've lived are behind you now/When you made a lifetime of mistakes/Just trying to appease the crowd." You feel deeply for this man who has crashed just enough to seek help. It's a sentiment further driven home with "Roy"—Thomson may just be waiting for his probation slip to get signed, but he's "been to every meeting," and thus he may actually have stumbled into letting himself commit in full. These are true breakthroughs; moments where satire dissolves into something altogether personal. It's a process of Thomson lowering the veil, and finding truths however possible (and ugly).
It's this entire gamut that explains what SM are attempting: growth at their own pace. It's hard and weird, and they lash out as much as they blossom. They cling to old habits and sounds ("Roy" is very much a classic SM song) while trying new things ("Airsick" plays with psych-rock, and "Quincy" is practically a pop song). It's an uneven process, but the landing's what matters, and SM achieve not quite maturity but something equally potent: a fresh understanding of their ire, and how a dose of their own medicine may be the secret to actual happiness. Listen to it now over on Bandcamp. [Chris Coplan]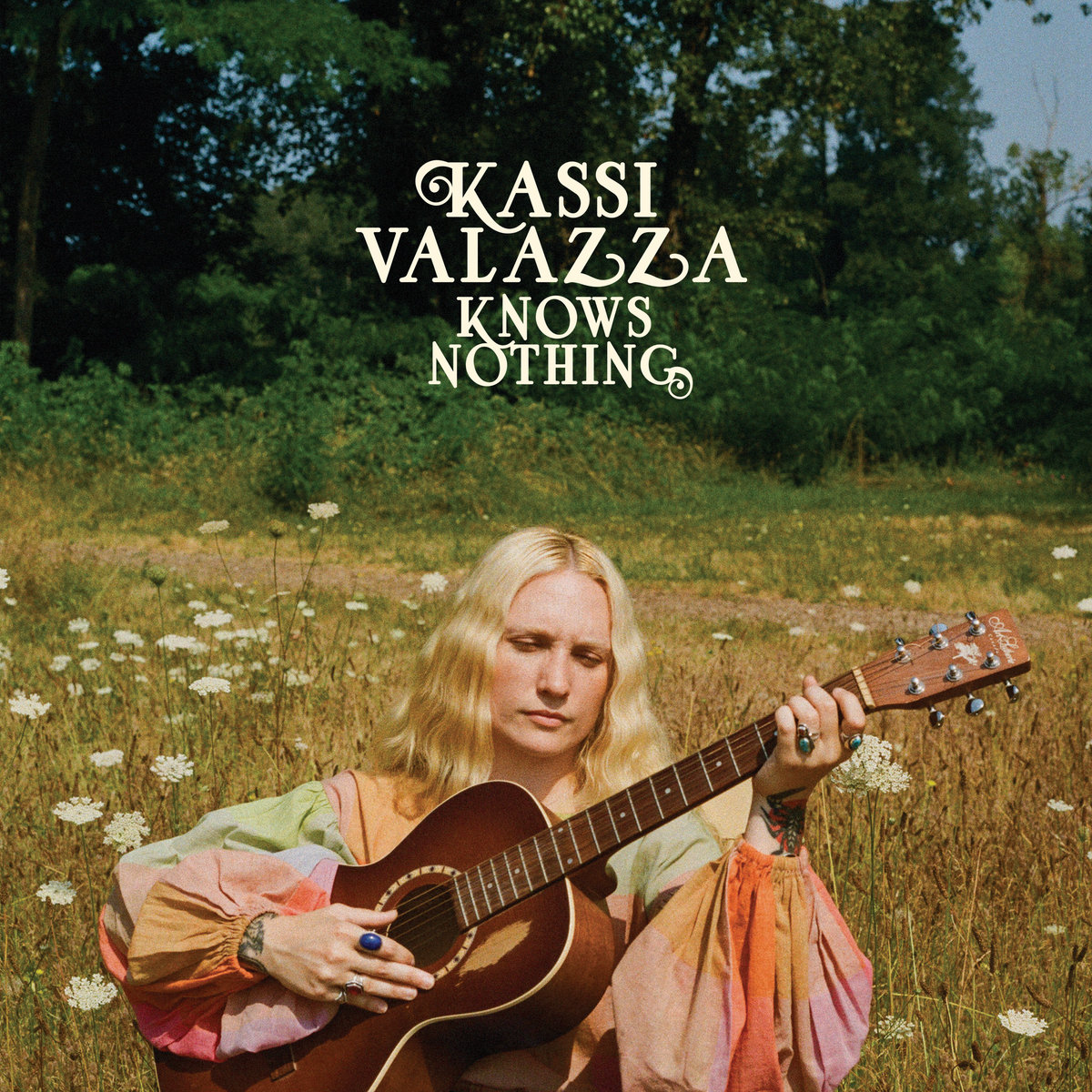 Kassi Valazza – KASSI VALAZZA KNOWS NOTHING
Genre: Folk, Country
Favorite Tracks: "Room in The City," "Watching Planes Go By," "Smile," "Welcome Song"
The liner notes for Kassi Valazza's latest describe interest in her music as "a cult-like fascination." It's a fitting descriptor in many ways. Fanaticism around her talent could certainly be tethered to her live presence, which has a rare hypnotizing traveling band mysticism to it, with Valazza playing the thousand-yard-stare role expertly, if only she wore a white robe. And the deft blend of British folk, desert psych, and slow-burn Americana, all presented under this Laurel Canyon singer-songwriter prism that can go from a smolder to an inferno in a hurry, has a folk horror crawl to it—if only we were on the island of Summerisle in WICKER MAN.
Valazza's sophomore effort, KASSI VALAZZA KNOWS NOTHING, is quiet and plodding; the moments it goes fully ablaze are reserved for thematically dense instrumental moments, like the possessed guitar soloing on "Watching Planes Go By," the gunslinging riffs on "Welcome Song," or the hallelujah closing-credits of "Smile." Valazza's skill as a lyricist remains a central focus; her often wandering, thoughtful balladry is simple yet cutting—"I was praying today that I was a wolf / And I was a long long way from home / You asked for a tree whose roots wouldn't grow / So I drag my feet heavy across your floor," she croons on the forlorn "Long Way From Home (I'll Ride You Down). "I'd rather be lonely than on my own," she concludes. But the way those words draw you in only emphasizes further the power of the music accompanying it. That nearly every song ends up being four minutes or longer means that even the smallest instrumental passages feel like powerful tonal addendums to what Valazza is singing about—a call and response to lyrics about love, death, and existential ponderment. It's a delicate and beautiful record that proves Kassi Valazza clearly knows something. You can check out over on Bandcamp. [CJ Simonson]