It's our Bandcamp Picks of the Week, featuring .cutspace's inventive IDM hip-hop debut 2022: THE MORNINGSEEDS CAN'T HELP BUT BLUSH INTO THICK VERDURES OF ANGUISH and MIDI Bunny's fun self-titled pop punk EP!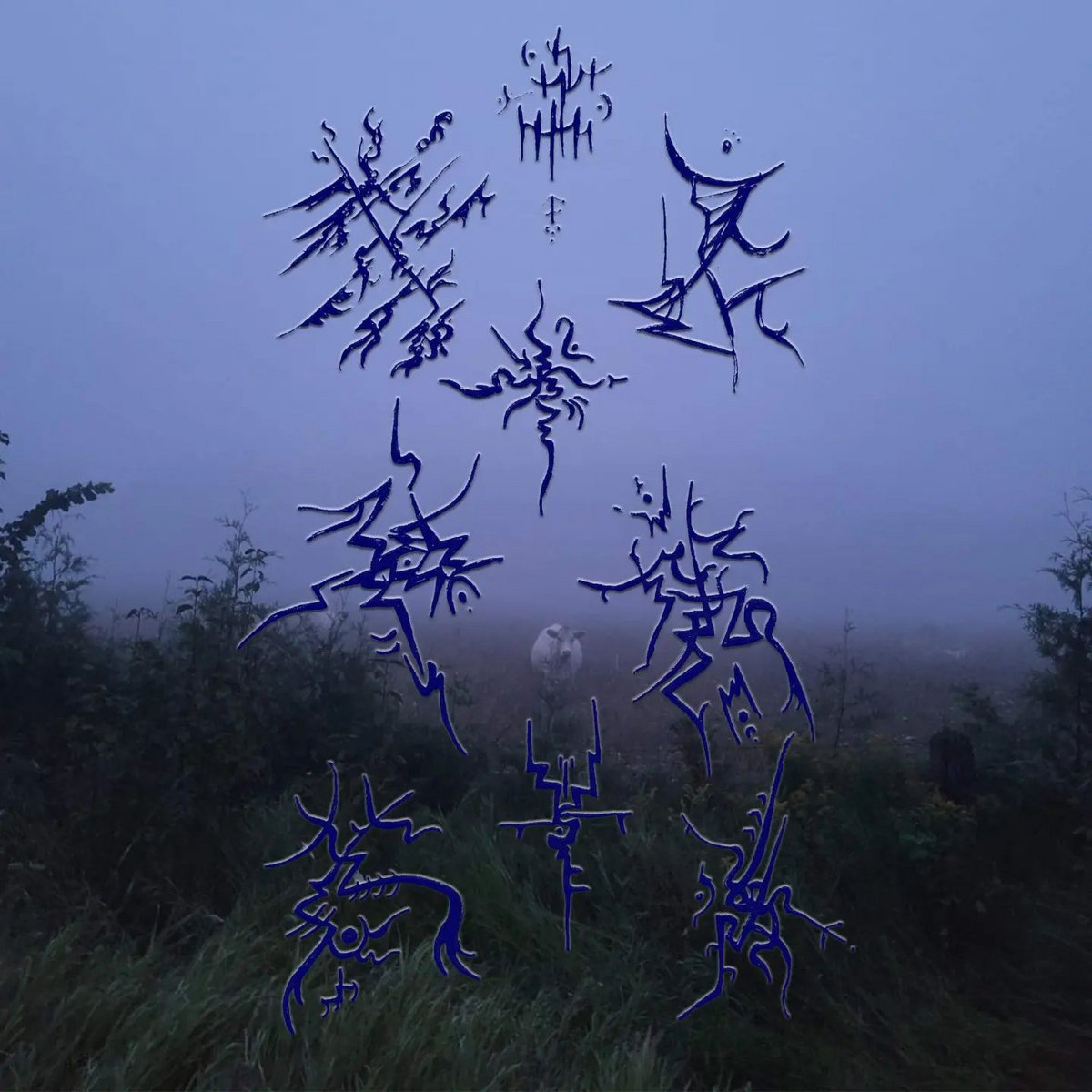 .cutspace – 2022: THE MORNINGSEEDS CAN'T HELP BUT BLUSH INTO THICK VERDURES OF ANGUISH
Genre: IDM, Hip Hop
Favorite Tracks: "broom," "pick1," "#thatsonme"
.cutspace is on the furthest edge of cloud rap, and he's making it look as easy as floating through a dream. Based in Syria, his physical distance from the United States' trap scene and the ability to still access it all through the Internet has provided him the musical foundations to deconstruct and redesign it in his own image. His debut album is atmospheric rap with a truly magical touch; 2022: THE MORNINGSEEDS CAN'T HELP BUT BLUSH INTO THICK VERDURES OF ANGUISH unfolds as some of the most beautiful hip hop in recent years, welding fluttering microsound with pounding 808s and crisp pads, ambient trap that demands to be listened to at full volume in headphones to hear every little detail. Its looping beats and relaxed energy are accentuated by IDM's futuristic soundscaping and avant-rap's limitless stylistic expression; THE MORNINGSEEDS CAN'T HELP… is imaginative in ways the rap scene has solemnly come into contact with in recent memory. This is just the start of his journey, but it's already clear: .cutspace has an infinite amount of creativity pouring out of him into his spacious, alien music.
Like the cloud rap pioneers before him, .cutspace carves out his own area while incorporating other hip hop styles along the way. There are nods to drill in the skipping hi-hats and bassy 808s of xang collaborations "pick1" and "geek boy, no model," and .cutspace's personal tweaks to those styles with soft pads and light drum programming make them still feel unique to him even when surrounded by heavenly ambient rap. He keeps a handful of rappers and producers on hand to keep him on his toes, too, Iokera's glassy ambient work snuggled into the background of ian collaborations "honey boy" and "ironic" while the trio of .cutspace, theodore, and fk make a triple threat in "#go!" as it becomes a hybrid of shouty gangsta rap and bouncy trap. These extra talents become a natural extension of .cutspace's unorthodox style, and provide further dimension to THE MORNINGSEEDS CAN'T HELP…'s world. It helps that the music is still as catchy and hook-laden as any of the bold, in-your-face rap out there. coupa's graceful melody drives the ghostly "broom," while swapa-assisted highlight "rare encounter" sounds like Young Thug drifting in and out of forest mist. Pop rap's deep impact on modern rap is still found, even at .cutspace's dreamy corner of the scene. THE MORNINGSEEDS CAN'T HELP… would be perfectly fine as an exceptional beat tape without the performers .cutspace brings along with him, but they turn the album from just an exciting experiment in the avant-rap scene to one that's as memorable as it is daring.
.cutspace is on to something big—THE MORNINGSEEDS CAN'T HELP…'s 28-minute runtime only leaves you wanting more. There's an immense amount of heart in his psychedelic trap beats and their delicate frames, pads so faint and drums so soft even taking a breath while they're on feels like a harsh interruption. And it's through that deep immersion and patience that .cutspace demands and utilizes to make his music so rewarding. It's not the kind of rap you could throw on in the car or a crowded house party, but THE MORNINGSEEDS CAN'T HELP… takes the genre's saturated production and neon colors to a new universe, deconstructing its foundation of bustling hi-hats and rumbling 808s into sensitive, gorgeous dreamscapes with rap still at its core. There's nothing else like it out there, and it makes .cutspace's spell even more irresistible. 2022: THE MORNINGSEEDS CAN'T HELP BUT BLUSH INTO THICK VERDURES OF ANGUISH is available for purchase on .cutspace's Bandcamp.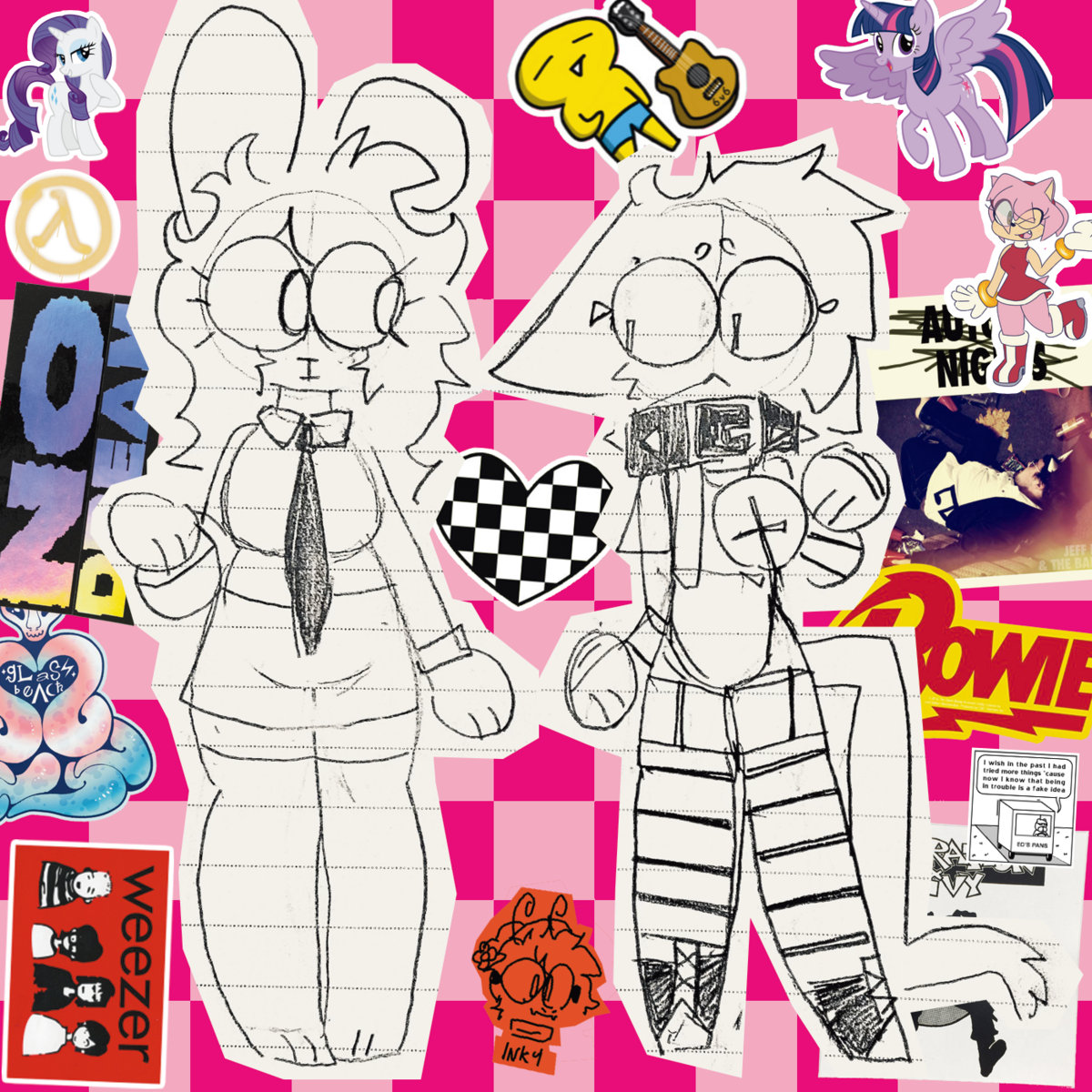 MIDI Bunny – S/T
Genre: Pop Punk
Favorite Tracks: "ILY RAMONA!!," "monster from the BIBLES (with solos & halos)," "ANXTY"
For MIDI Bunny, living the trans experience is essential in telling their stories. Even at their brightest, the band contextualizes it with an awareness of the turmoil that came before it, how the shifts in your gender identity completely rewire your understandings of romance and desire and selfhood. Their self-titled debut EP is both gorgeous and thrilling, power pop with a distinctly lush atmosphere to it all. The combined skills of Cecily Renns' heavy-handed and passionate songcraft and Biddy Fox's excellent production and writing make these seven tracks a joy to listen to, always full of life from the most blown-out, full rock band moments to when it's just voice and acoustic guitar. MIDI BUNNY EP stays true to its roots, but it's accentuated by jazzy horns, fluttering bitpop, and flashes of singer-songwriter vulnerability with enough of that emo-pop brassiness to keep you in the band's orbit throughout their stylistic detours. It's an EP whose cleverness matches its rawness, and it's a combination you can't deny when the music is this well put-together.
Across its seven main songs and two bonus tracks, MIDI Bunny delivers some absolutely killer power pop where the genre's conventions—straightforward chord progressions, snappy backbeat drums, clean and melodic vocals—don't get in the way of the personal touches the band includes in the music. There's nods to Steely Dan in the aptly named "deacon blues 2: 'THE CRIMSON TIDE'" through its soaring digital horn lines and dark lyricism: "I always thought of us as more like soldiers in the same army / Or maybe just kids / Falling asleep in class, passing notes in detention." Centerpiece "ANXTY" pairs loving someone for their faults with the fear of quickly falling into a relationship: "We are shaped by our past traumas / But not defined by them / …And I'm scared that I am falling for you too fast," brazenly displaying Renn and Fox's experiences as queer people and how their music serves their storytelling in that effort. Quieter moments, such as the opening ballad "moonlight in the mirror" or Renn's acoustic closer "Pop Punk Girlfriend," bring out the warmth in the duo's compositions through smooth guitar soloing and synth pads. And for what they lack in excitement they more than make up for as breathing room in an album with the maddening power pop of "ILY RAMONA!" and "monster from the BIBLES (with solos & halos)." They've got their formula down, and the decorations they put around already great emo-pop make it delightful from start to finish.
Short, smart, and full of life, MIDI BUNNY EP's commitment to the duo's full spectrum of queer growth is heartwarming and exhilarating at once; the freedom of fully knowing yourself contrasted against the struggle of finding those who will fully accept you embodied in the band's earworm melodies and jagged, heavy instrumentation. As sensitive in their craft as they are assured their music will get the message across, MIDI Bunny maximizes the power of this short introduction in every possible way, clever power pop and aching ska punk all part of the story they have to tell. It's easy to fall in love with these seven songs, and it's even easier to return to their trustworthy pop punk again and again. Along with cassettes featuring the bonus tracks "Androgyny" and "Communication," MIDI BUNNY EP is available now on the duo's Bandcamp.