It's a music roundup, featuring takes on a few under the radar releases in the US, Highasakite's indie dance record MOTHER and Detroit trap collective ShittyBoyz' latest TRIFECTA 2!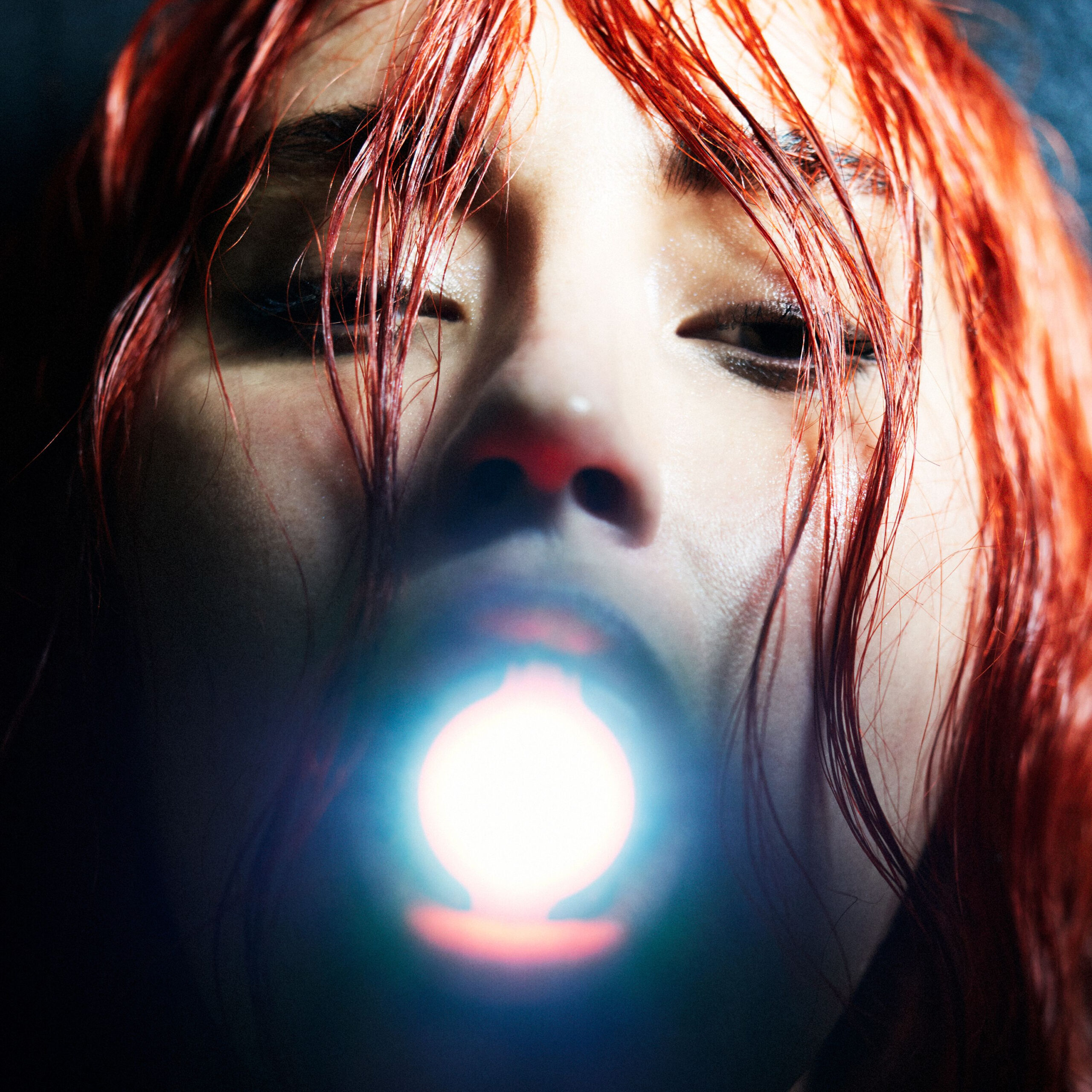 Highasakite – MOTHER
Genre: Synthpop, Indie Dance
Favorite Tracks: "I Just Moved Here," "Under the Same Sky, "Autopsy," "Can I Come Home"
Ingrid Helene Håvik opens Highasakite's fifth record with a question: "Can I come with you?" It's a nervous request, accompanied by tender vocal echoes and simple synth chords. That tentative tone persists until the chorus, which explodes in dazzling vocal layers that match the fervent pitch of Håvik's plea: "You could mean the world to me / You could be the sun, the moon, the stars / I'm so full of hope!" It's a beautiful, heart-stopping moment. But it doesn't last. Can't last. As the singer admits that "it's over once the day breaks," synthesizers and a drum beat jar the listener into reality. Life is hard. Love is even harder.
This desire to be loved permeates this album. Often, it's masked by the feelings that bubble up when we're not loved in the ways we want to be. On the title track, for instance, we hear the singer's anger: "Mama, he loves me no more / Holy fuck, I'm torn / How could I not have known?" Her harsh language is matched by a gritty synth background that subconsciously questions how much comfort her mother can offer. At other points we get vulnerable glimpses of deep loneliness. In "Atomic Sparks," Håvik cries out: "I just want to be needed / … / I just want to be wanted." Her hurt doesn't come from rejection, but from her lover's indifference. And yet, she can't help but love him. "And if I am not on your mind," she sings elsewhere, "At least we're under the same sky / And now you're just a stranger with all my secrets." Musically, the Norwegian duo capture the spectrum of these emotions with the synth-pop stylings they pursued on their last record, URANIUM HEART. But where those songs felt carefully polished and subdued, MOTHER adds a sharp edge. Trond Bersu's production masterfully walks the line between grating and melodic, aptly conveying the heart laid bare in Håvik's lyrics, and the vocal performance has never been more striking, particularly in moments where they layer multiple tracks to create a lush vocal symphony.
The album closes with two songs that are equally powerful but musically distinct. "Autopsy" is a pulsing marathon that builds tension and then abruptly turns into a club dance number. It's unclear who is performing the autopsy on whom, as the singer withdraws her desire for her man and declares her intention to walk away. But does she? "Can I Come Home" returns to the musical and lyrical tone of the opening track. Soft at first, it builds into a stirring combination of synths, piano, and strings, as the singer lays it all on the line: "Can I come home / Like someone new / Like someone special to you?" In the end, the cry for love has not gone away. It's more mature and more complex, but it's every bit as insecure as the naïve youth in "I Just Moved Here." It's also every bit as hopeful. And that's why MOTHER is such a powerful record. It doesn't pretend that love—romantic or otherwise—will transform your life into a happily ever after. Instead, it acknowledges that love is messy and painful and worth every wound we receive in its pursuit. [J.F. Ewert]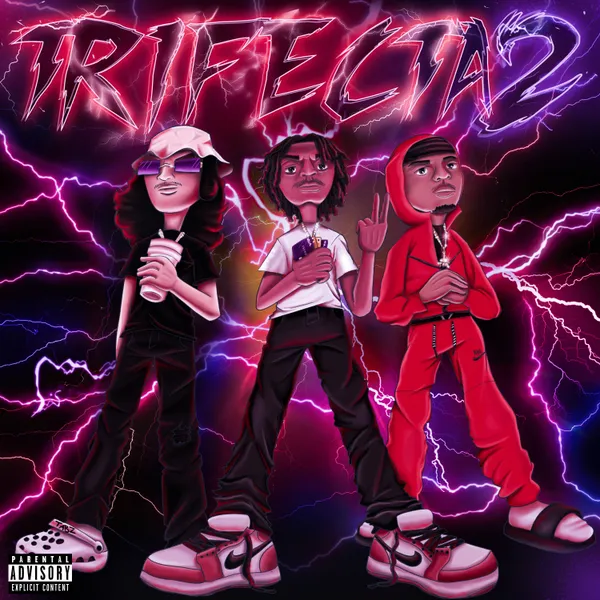 ShittyBoyz – TRIFECTA 2
Genre: Detroit Trap
Favorite Tracks: "WWE," "Video Games," "Getaway," "GGG"
As ridiculous as it might seem, Detroit's trap scene for the past five years has been, by and large, the kingdom of three-man-posse ShittyBoyz: a group of young men who have recently entered their early 20s and take themselves about as seriously as their namesake would suggest. A Dog Shit Militia of StanWill, TrDee, and 2022 XXL Freshman BabyTron, ShittyBoyz are what you get when the goofiest freestylers at your local high school become abnormally good at saying stupid things in clever ways and decide to keep doing that for a career. Too nerdy to be gangsta rap and too gangsta to be nerdcore, the trio operates in a largely unoccupied lane, which has seen them continued success in their burgeoning careers. Their work ethic has not hurt either: each member has released a solo album this year, not to mention their TRIFECTA album earlier in 2022. TRIFECTA 2, their sequel to TRIFECTA, arrived less than six months later. Offering little in shock and surprise for those who have continued to follow the group over the years, it is an album that benefits from its comparatively tighter runtime, an assortment of clever lyrical highlights, and "How did they get that cleared?" samples.
TRIFECTA 2 struggles in two areas, the first being production—or at least half of it. When ShittyBoyz songs are built around an inventive use of samplings, like the implementation of Chavo Guerrero's theme "Chavito Ardiente" on "WWE" or the GameCube start-up jingle on "Video Games," their beats harmonize well with the playful lyricism on display. TRIFECTA 2 can sometimes end up falling short when ShittyBoyz fall back on piano beats; while not bad in isolation, they show considerably less personality and come across as comparatively uninspired. 
The second struggle area is the dreaded "law of diminishing returns." ShittyBoyz are shitting out new music at a surpassing brisk pace. That does not necessarily need to be an issue, and if TRIFECTA 2 is your introduction to the group, it likely will not be: taken on its own, TRIFECTA 2's sub-40 minute length could make it an ideal starting point, despite what the "2" suggests. Within the context of their discography, though, a lack of variety is becoming noticeable. ShittyBoyz have found a winning formula and hammered it: trade witty bars back and forth over beats that are interesting for what they are composed of, rather than how they push the rapping. StanWill, TrDee, and BabyTron are razor-sharp verbalists, and their flows are not even approaching incompetent, but they are just barely grazing ambitious in the latter category. This is not even limited to each rapper from song-to-song; each do not possess identical deliveries, but their approaches are similar enough that they can feel like extensions of each other instead of three individually distinct voices that happen to play off of each other well. Whether this is problematic depends on personal interpretation: some will treasure the reliability of ShittyBoyz to deliver funny lines and a left-field sample packaged within familiar structures. Others will likely find themselves wishing the trio's risk-taking more often extended to the fundamental elements of composition.
TRIFECTA 2 is still a lot of fun, it's just more of the same fun. It is difficult not to be amused at TrDee's geeky qualified brag of "Feel like Clank cuz the bitch that I'm with is ratchet" on "Video Games," or when BabyTron describes his hoodlum getup as "Masked up like Mick Foley" and "like the Sandman, with this stick on [him]" on "WWE." There are times when ShittyBoyz are almost clinical in their pursuit of entertainment, and those moments are easy to appreciate but harder to enjoy. Still, when the energetic HBK Brando-produced "GGG" closes out and slaps the entire record with its brilliant interpolation of Cynthia's "If I Had the Chance," and the most animated spitting across TRIFECTA 2, it's a reminder. When ShittyBoyz are at their absolute best, nobody does quite what they do, and maybe that's enough. [Travis Shosa]