While the internal line will always be "Merry-Go-Round Magazine is an independent, online culture magazine based in Los Angeles," we're excited to say that, for the first time officially, we're hitting the road! After a handful of shows presented by us in SoCal, we'll be throwing a show on the literal opposite end of the country near Portland, Maine!
We know what you're thinking: Maine? That's random. And it is! But we're excited to tap into a few artists that are out in that area of the country, including Happy Just To See You, whose excellent 2019 debut we're quite fond of, and Lost Film, who are gearing up for a new record in September via Relief Map (a record label whose releases we've written about periodically)! Plus we're bringing our pal Daisy Abrams along for the ride, who played our 2022 showcase and whose debut we love!
The deets on this show? It's on September 8th at Bear Mountain Music Hall, a venue that dates back to the 1840s and sits about 40 minutes outside of Portland! Doors at 7 p.m. EST, music at 7:30 EST! The space itself is extremely unique so even if you've seen these artists before, this will be a bit different! It's BYOB, so bring a koozie and a drink! It's also absolutely free! We'll of course have donation links around for the venue, which you should click into, and the bands will have merch, which you should buy, but otherwise it's F-R-Double-E. 
We hope this will be one of many forays into non-Los Angeles based shows (although, speaking of Los Angeles based shows, if you're the type who likes to plan, 11/17 is a good day to put in your calendar for no particular reason). So if you're a New England reader, come say hey on September 8th and until then circulate our poster from the amazing Evangeline Gallagher below!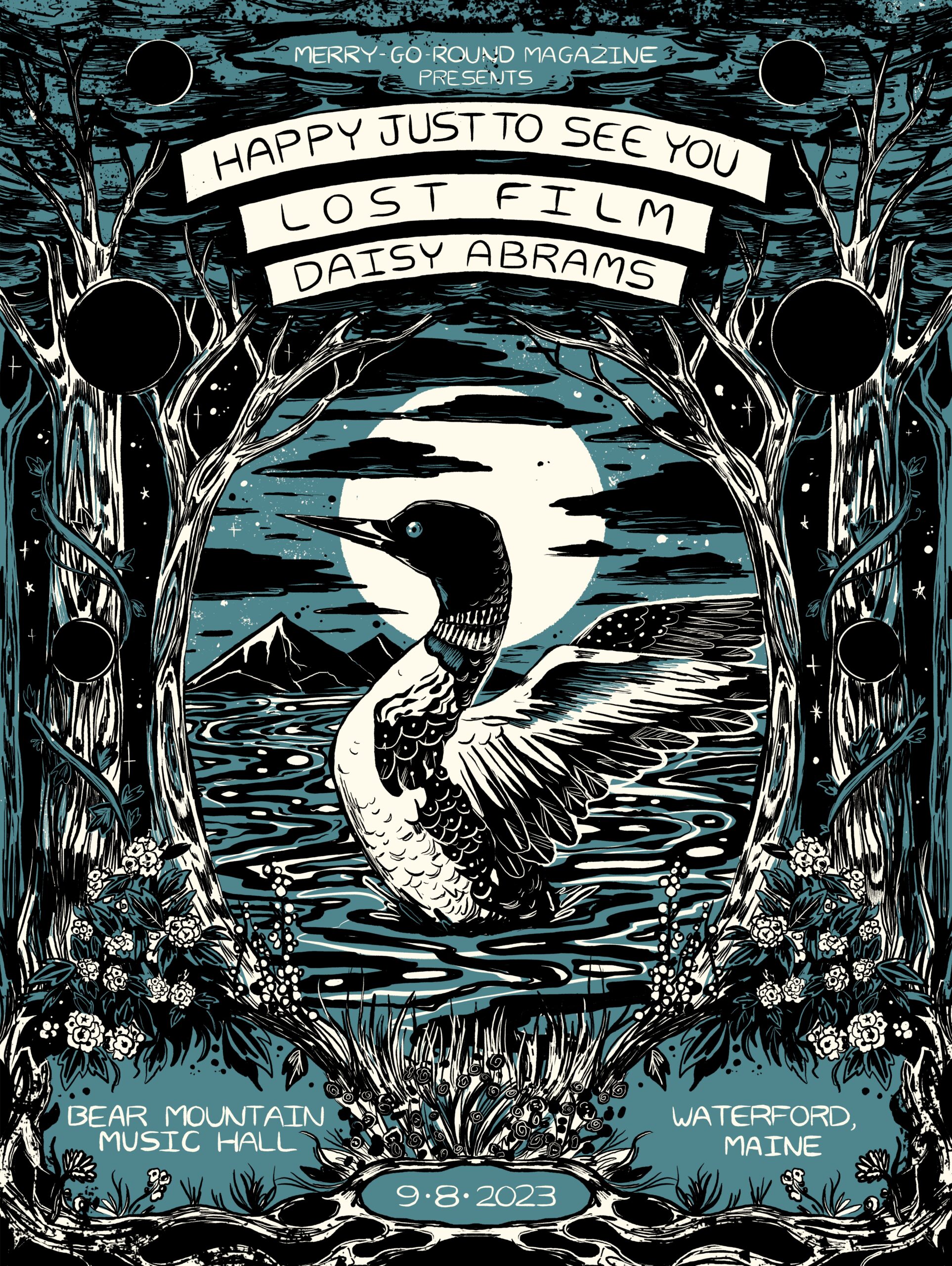 Support all three artists on Bandcamp! Check them out below!