It's our Bandcamp Picks of the Week, featuring Ezra Cohen's crunchy bar rocker THE SWEET MILLION, and the kitchen sink electronica of B.Visible's IN BETWEEN SPACES!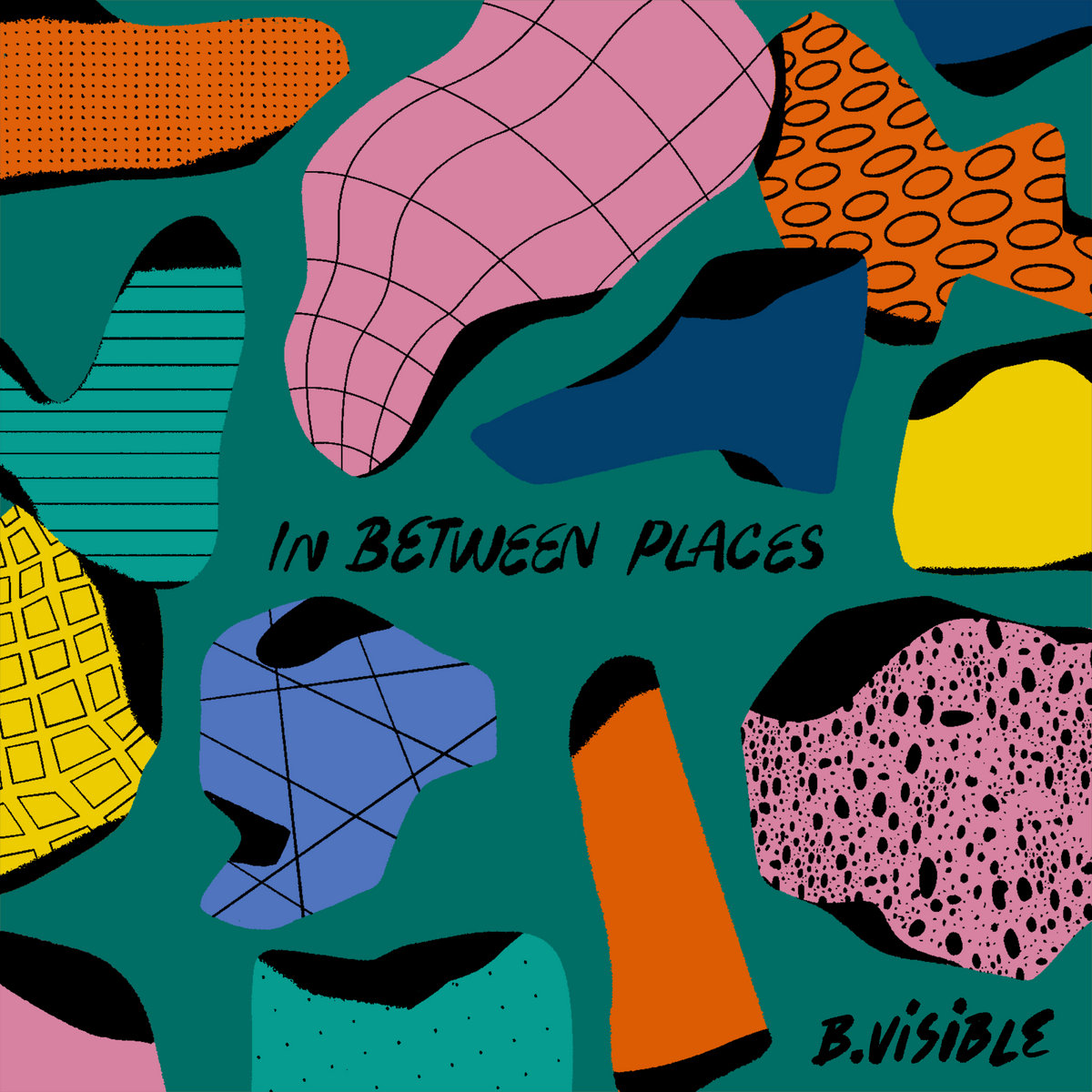 B.Visible – IN BETWEEN SPACES
Genre: Electronic
Favorite Songs: "Mornings," "Eyes Lips," "Seadoo"
I'm still figuring it all out, but I think my love of, and career in, music has everything to do with autism. I have no idea how the rest of the world works (at almost every conceivable level), but there's a kind of full-body joy and profound optimism I experience with just the right song. It's a simultaneous chance to stim and relate to the heart and mind of another–which I hope is something we all get out of music.
And as far as albums that hit that neurodivergent sweet spot, a recent standout is IN BETWEEN SPACES. The latest from Viennese producer B.Visible, this 10-track hodgepodge of electronic, DnB, hip hop, and glitch is a scintillating sampler platter of bod-and soul-affirming music. "Mornings" builds itself up like an actual day cycle, from the slow a.m. haze into a night of headrushes at your favorite rave. "Leave for Good" is similarly multifaceted, and that surge of bass electrifies every nerve ending. And "Seadoo" promises a ride on the titular watercraft–albeit through an N64 game built and played under the influence of heavy acid. There's so many layers and texture throughout, and B.Visible excels as the maestro manipulating these soundscapes with grace and prowess to elicit truly physical moments of bliss.
B.Visible isn't necessarily breaking down massive barriers in terms of these songs' technicality or their overall influences—he's a master craftsman because not only does he know the connective potential of sounds and ideas, but he uses them so expertly. Take, for instance, "Eyes Lips": as one of the few sustained voices across the record, singer Silvia Ponce Marti is made to be especially gorgeous, and you instantly latch onto her robust humanity and overt passion. Or "Gloom," which plays out like a master class in experimenting in real-time with certain tones to forge a consistent groove that shapeshifts in the most spellbinding of ways. Even in "Stolen," which buries vocal samples amid a sea of soft dissonance, you get the idea that B.Visible understands soundscapes in a way that feels fresh and novel. He does a great job shaking the walls, as it were, and making the most gorgeous art possible with what exists.
You don't have to be neurodivergent to enjoy IN BETWEEN SPACES (just a pulse will do, thank you). But thinking about this album through my own innate senses, and how I engage with the world, it felt clear that the LP does a lot to bypass its structures, inspirations, and technical "specs," hoping to instead engage the listener as a creature seeking input and hoping to experience unfettered love, joy, sensuality, etc. It's an album that tries to dazzle the world with one very important message: feel things and dance, you silly, silly mammal. Listen to it now over on Bandcamp. [Chris Coplan]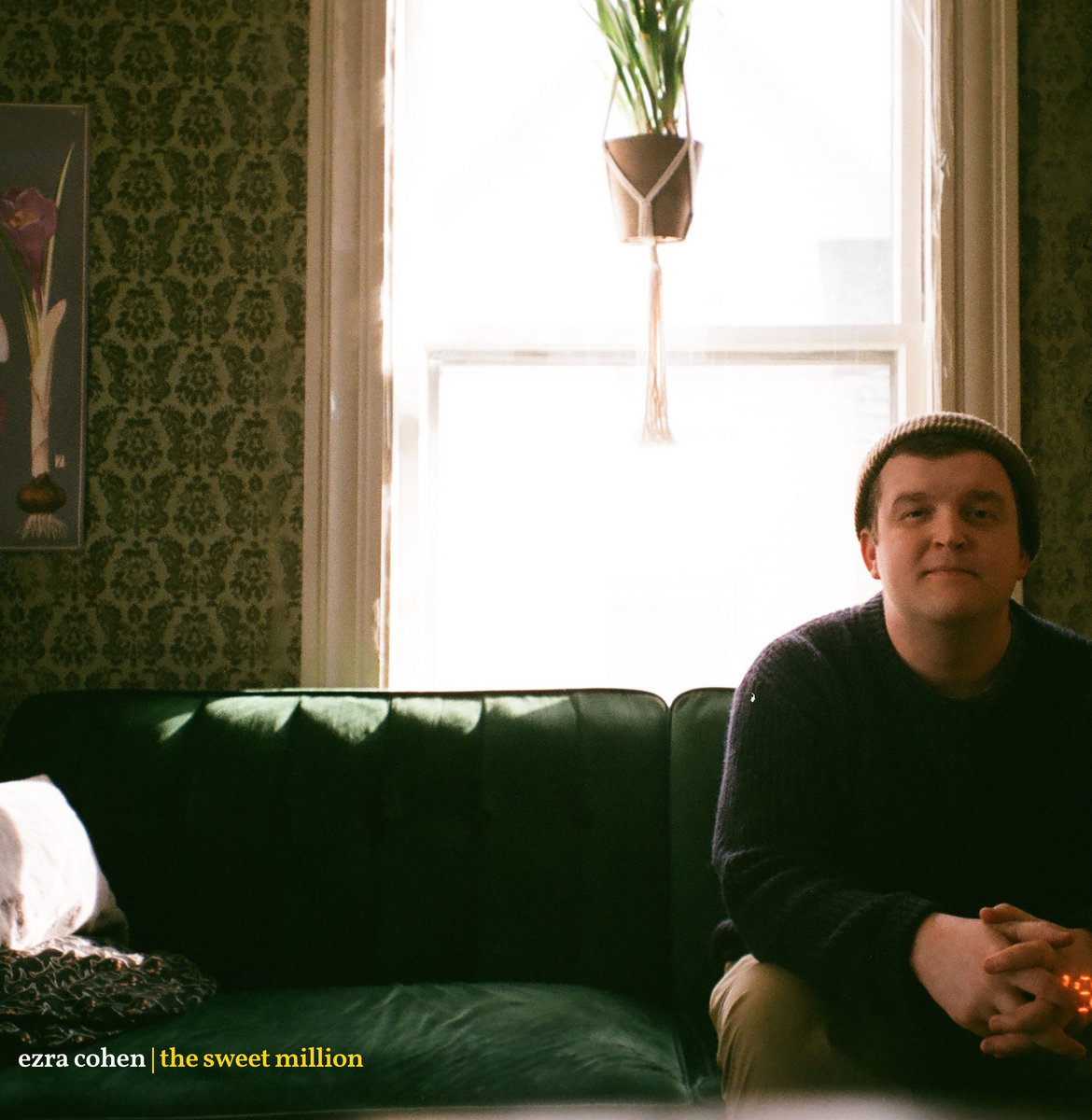 Ezra Cohen – THE SWEET MILLION
Genre: Alt Country, Garage Rock
Favorite Tracks: "I Saw The Country," "Sixteen," "Talk of the Town," "Change of Season's Kiss"
There is a unique combination of post-country, heartland rock, and singer-songwriter fuzz at the center of Ezra Cohen's THE SWEET MILLION–the kind that recalls recent cult acts like Ratboys or Wild Pink. This sound still remains fairly left of center, even in indie rock spaces, but between watching the sun rise in New Hampshire with Cohen and reaching closing time with Big Nothing's delightful DOG HOURS earlier this year, I'm increasingly hopeful this emotionally raw but sonically rich brand of music can break through more and more. THE SWEET MILLION is a collection of forlorn garage rock tunes with ragged alt-country corners; the quiet lap steel of "I Saw the Country" or finger picking of "Annabelle" is prominent enough, but is always anchored by Cohen's earnest everyman vocals. Plenty of power pop hooks shine through the bar rock veneer, with tracks like "Just Like You" or closer "Change of Season's Kiss" each leaning on simple choruses that feel immediately recognizable next to both the aforementioned current wave of tender heartland rockers, but also amidst plenty of '90s college rock pop veterans like Soul Asylum or early Goo Goo Dolls. "Sixteen," the easy standout track and one of the best songs of the year, would've had major label A&R scouts pining over Cohen's radio potential 30 years ago. Through it all, there is a dogged, solemn centering narration, provided by Cohen. Sometimes it feels good to be sad, and that's what makes or breaks THE SWEET MILLION. Go scope it out on Bandcamp. [CJ Simonson]