Let's start at the beginning. Back in September of 2019, Merry-Go-Round Magazine threw an amazing show at Chewing Foil in Los Angeles. It was a showcase of a few artists on Citrus City Records, a label we love, and it was our first foray into doing a live event. (If you want live or re-live the magic, please check out Film Editor Kevin Cookman's beautiful video recap here!)
By most accounts, it was a huge success! We grooved to Wyatt Smith, vibed to Shindigs, and danced along to Sports Coach, and everyone had an amazing time. We learned a lot, and the discussion behind the scenes among all of us who were running the magazine at the time was essentially, "hell yeah, let's do this again soon."
Well, I think we know how the next few years played out. And, while we were able to take our desire to program events to a digital space by programming Dime in the JQBX, it never quite satisfied the ability for us to all hang out together in real life.
But…
Knock on wood…
We're going to try it again?
Things aren't perfect, we know that. But maybe they're good enough to do an outdoor event with a few amazing artists? We're going to take a stab at it. May 7th might be 959 days after the last show we threw, but we're hoping that we recapture the pure bliss of experiencing live music together again nonetheless!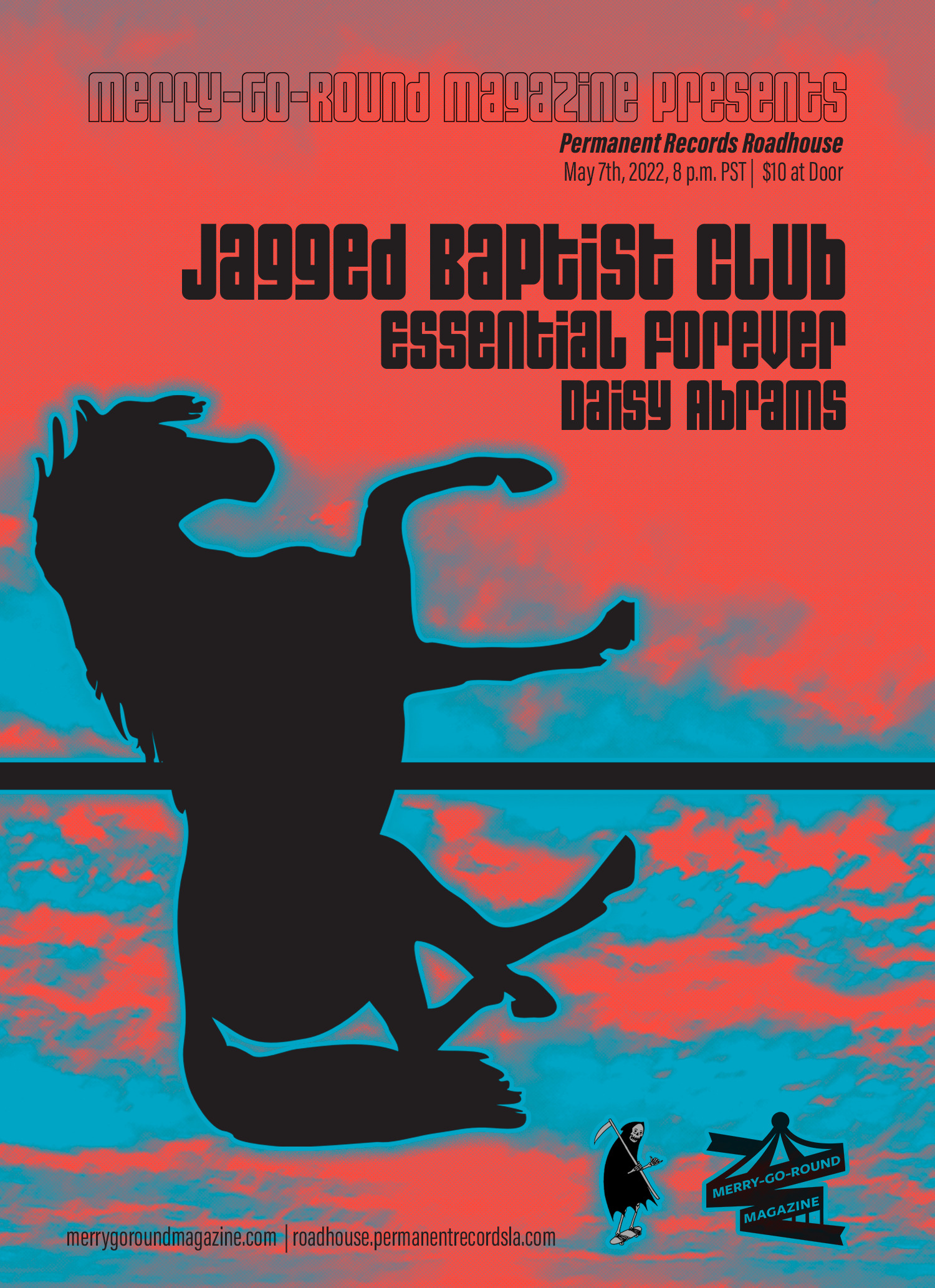 Permanent Records Roadhouse is a tremendous place to see a show if you haven't been in Los Angeles (anywhere you can get a drink and buy records and see comedy or live music is going to get two thumbs up here). And we have a bill filled with amazing artists, from the pastoral, emotional folk blend of Daisy Abrams, to the early psych rock bliss of Essential Forever, to the frazzled industrial indie rock of Jagged Baptist Club, it's a diverse lineup of artists to indulge in. So May 7th! 10 bucks! And it's an outdoor event! So come support a local record store in L.A., buy some records, see some bands, and say hello to us. Talk soon!
Support all three artists on Bandcamp! Check them out below!