I know we're all tired of hearing it by now, but woo doggie it has been a year! Here at the mag, we kicked off the year with our 2010's decade recap, our strongest and most clicked-upon writing ever published on the site. We started our new favorite weekly tradition, DIME IN THE JQBX, where we've partnered with some of the most exciting names in indie music today – Jeff Rosenstock, Thou, Dogleg, Portrayal of Guilt, and collabs with 12 Gauge Records and Good Eye Records. We launched our first Patreon-exclusive podcast, AYA VS THE BIG BOYS. We've also undergone some big changes: a new Editor in Chief, a new roster of section editors, and for the first time in our history, we paid our contributors for their long form writing! 
It cannot be overstated how much our readership and especially our Patrons have made all of this possible. As a direct result of our Patrons' support over the last year, we are thrilled to announce that in the year 2021, every piece of writing published by Merry-Go-Round Magazine will be paid for! This is an enormous milestone we've been reaching for since the inception of the magazine, and one that we are exceptionally proud of! Hard to believe we were once a handful of scraggly college kids at this point! 
To celebrate, we're kicking off the month of December with the Patreon Season of Giving! From November 30 to December 12, we'll be shouting out some of our loyal patrons on our socials and doling out exclusive goodies to the folks whose support means the most to us! PLUS – if you join our Patreon community or increase your pledge between November 30 and December 12, you'll get some sweet goodies too! 
Every new and upgrading subscriber will receive an exclusive STICKER PACK with the following three designs!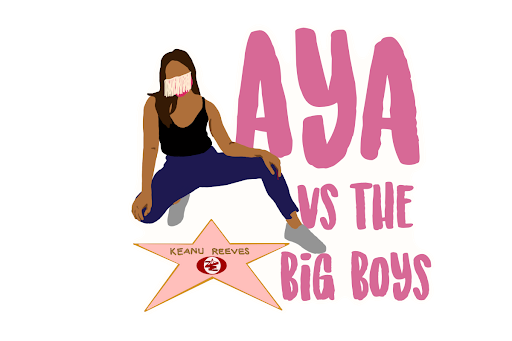 AYA VS THE BIG BOYS
Now you can rep your favorite Keanu Reeves fan podcast/deep dive into "Bro Cinema" with co-hosts Aya Lehman and Kevin Cookman! Thanks to friend of the mag Andrea Risolo for this stellar design!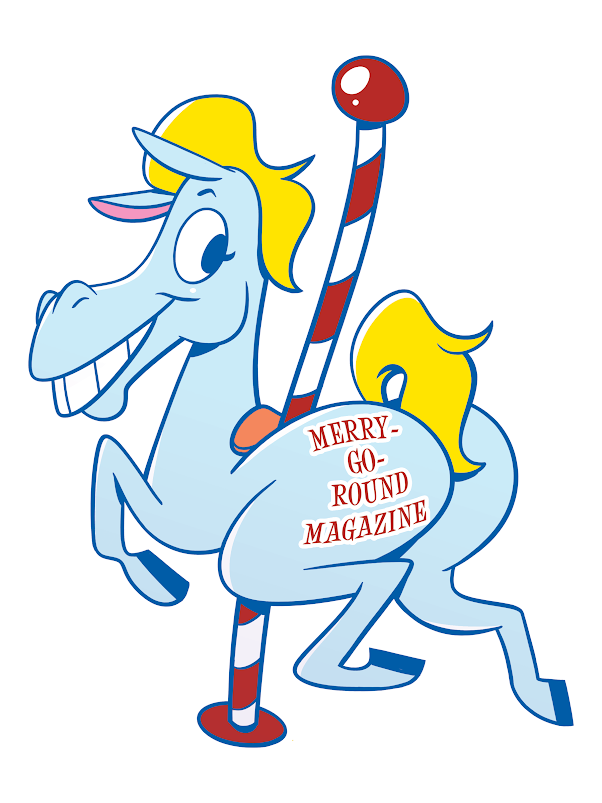 A HORSE OF COURSE!
This year's artistic take on our carousel logo is inspired by 1950's animation, hearkening to the fact that we all got super into drive-in movies this year! Special thanks to Alex Salyer for this design – you can find him on instagram @alexdsalyer and can see his animation work on some magazine faves like BOJACK HORSEMAN, TUCA AND BERTIE, and the upcoming spin-off to BIG MOUTH!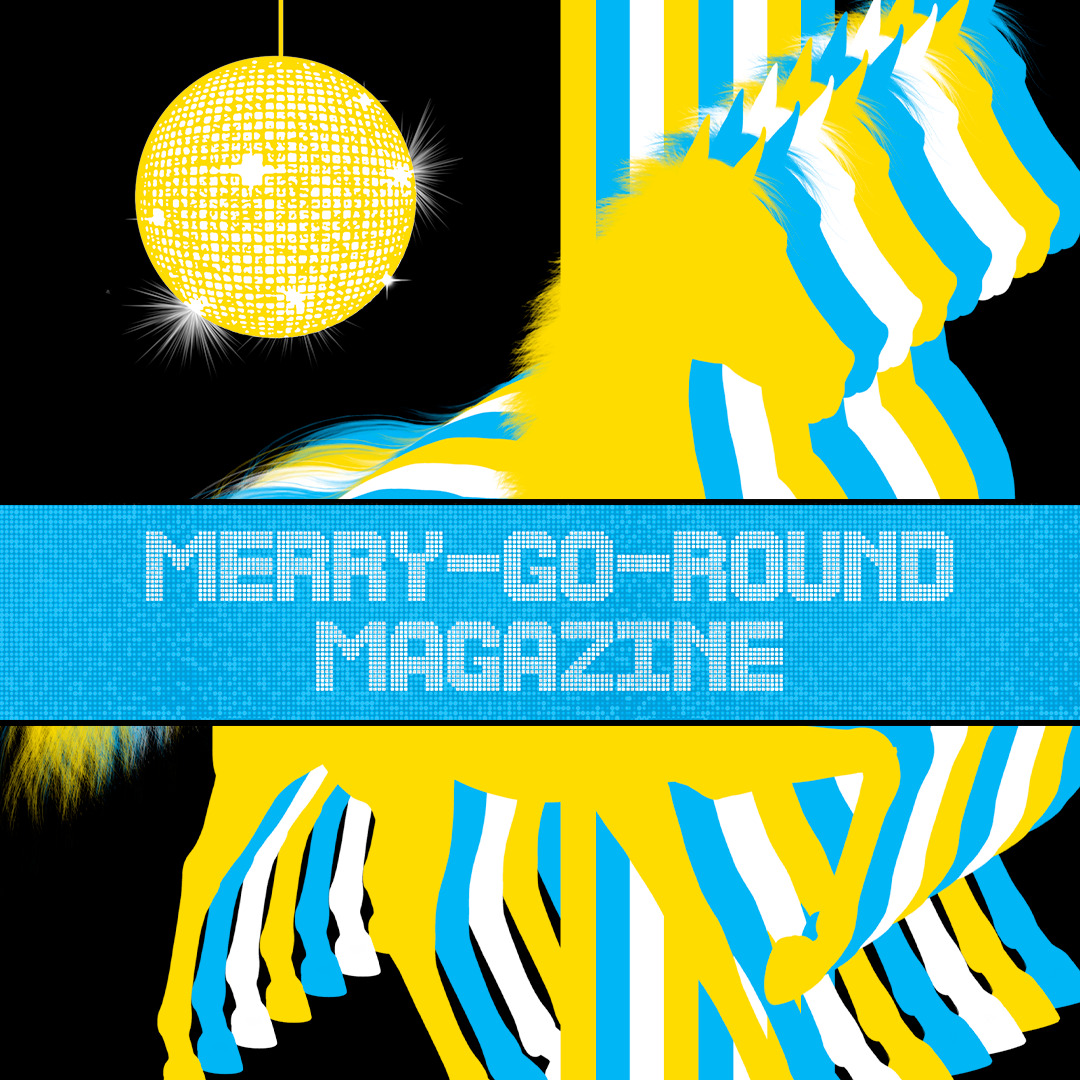 DIME IN THE JQBX
We here at Merry-Go-Round know what you're up to every Friday night, but does everyone know? Now they will with this Dime in the JQBX sticker! Thanks to our indomitable Editor-In-Chief CJ Simonson for this design! (Fun fact: CJ designs all our JQBX posters!) 
Enamel Pin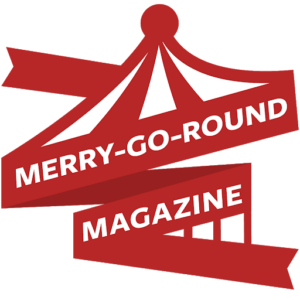 For new and upgrading subscribers at the $10 level, we're pleased to offer an Enamel Pin of our classic red carousel logo! This is a merch item we've been ogling for a while, and again, literally not possible without all of your generous support thus far. We're excited to bring it to you!
We know that this has been a year of hardship for many of you out there, so we can't begin to thank you enough for your continuing support of our not-so-little-anymore operation. 
You can find a link to our Patreon here! With your continued support, we look forward to bringing you quality content and much more in 2021! 
With Love, 
Kate Brogden (Community Manager) and The Grateful Staff of Merry-Go-Round Magazine