Ward Davis delivers one of the best country albums of the year, and Adrianne Lenker continues an unprecedented streak of great songwriting. It's another music roundup!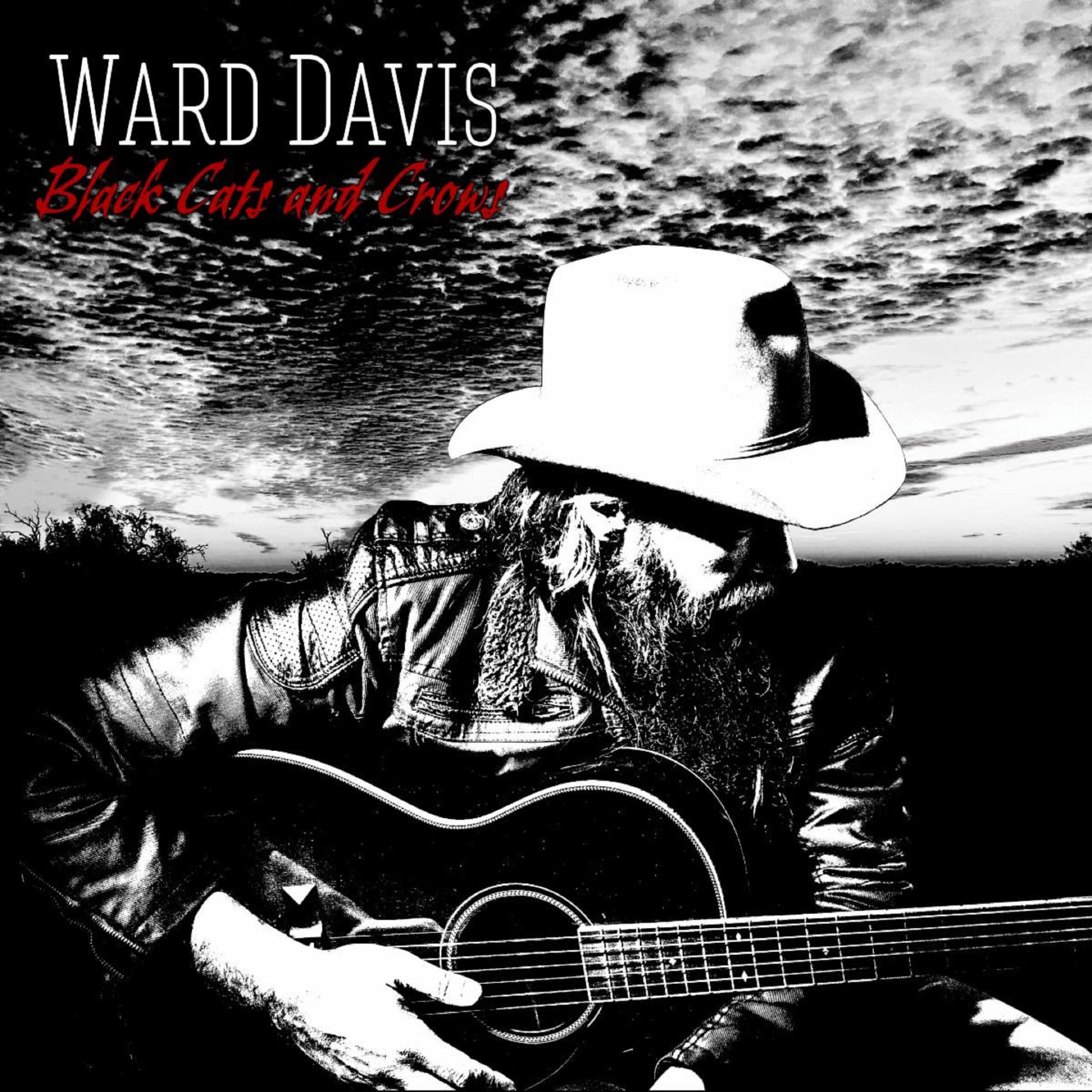 Ward Davis – BLACK CATS AND CROWS
Genre: Country
Favorite Tracks: "Black Cats and Crows," "Sounds of Chains," "Book of Matches," "Nobody" "Good to Say Goodbye"
Some people walk into Nashville and, often with the help of nepotism, get thrust into the spotlight. Others have to put in the work, usually behind the scenes as a songwriter for other performers. Ward Davis is the pinnacle of the latter category, as he spent over a decade in Nashville's background before his 2015 debut, 15 YEARS IN A 10 YEAR TOWN, with its auto-biographica title and title track. In the interim before his follow-up, he wrote several songs for Cody Jinks, a kindred spirit in literate outlaw country laced in introspection, misery, and a restless DIY spirit who contributes a couple writing credits here. 15 YEARS was a strong introduction rooted in delicate, minor key acoustics, and BLACK CATS AND CROWS feels like the ambitious, cinematic sequel that keeps the character while adding flair, variety, and muscle.
The core behind songs like "Fairweather Friends," that being deft intimacy and warm harmonies like the best of Chris Stapleton, is still here on the title track, "Threads," and "Heaven had a Hand." Yet Davis has embraced his skill as a pianist with dramatic, longing melodies, a richer soundscape alongside the fiddle and acoustics. 15 YEARS was a tad homogeneous when it came to musical mood, but BLACK CATS adds a rock edge on the opener "Ain't Gonna Be Today," and especially "Sounds of Chains." Featuring Scott Ian of Anthrax, "Chains" is a horrifying murder ballad in which its protagonist is electrocuted, and it easily kicks more ass than any Jason Aldean album opener. Even with a more muscular edge and bigger budget, Davis' full-bodied, resonant delivery still conveys so much emotion and thought, and his post-divorce songwriting has not dulled on the second verse-twist of "Lady Down on Love," the macabre-yet-humorous juxtaposition on "Book of Matches," and the zany conversation with a literal bottle of alcohol on "Get To Work Whiskey" a la Brad Paisley's "Alcohol." Even with two murder ballads, Davis doesn't simply spend the album angry and bitter, as "Nobody" packs on the loneliness of fame and closing track "Good and Drunk" captures how all the anger and alcohol doesn't numb the pain of signing the divorce papers. Perfect for newbies and country aficionados, BLACK CATS offers something for everyone, and Davis decimates the sophomore slump with one of the best records of the year. [Blake Michelle]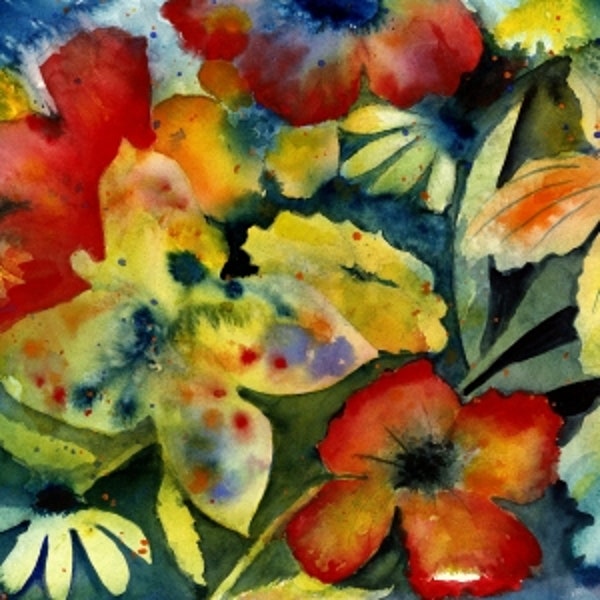 Adrianne Lenker – SONGS / INSTRUMENTALS
Genre: Indie Folk
Favorite Tracks: "anything," "zombie girl," "not a lot, just forever,"  "music for indigo"
As Big Thief took to the Music Tastes Good festival stage in 2018, frontwoman Adrianne Lenker turned to the crowd to express her nerves at being sandwiched between two "badass" female acts in Cherry Glazer and Princess Nokia. It was a striking moment, as the soft-spoken singer went on to provide the festival crowd with one of the weekend's greatest performances. I find myself thinking of that moment often; since that set, Lenker has been on a tear, releasing two of 2019's best albums, U.F.O.F. and TWO HANDS, with Big Thief, who continued to make waves as they toured in support of both albums, often keeping short setlists and forgoing encores. While many fans understandably hoped to hear more of their favorites at Big Thief's concerts, Lenker explained on social media that the band was focused on playing the songs that felt right to them in the moment, which would sometimes call for shorter sets or a lack of encores. This humble approach to performing is also found throughout Lenker's own songwriting—both for Big Thief and in her solo work.
On her latest double release, SONGS and INSTRUMENTALS, Lenker continues to evolve as one of the industry's most prolific songwriters. As COVID forced Big Thief's tour to come to a screeching halt, Lenker quickly found herself holed up in a secluded one-room cabin in Western Massachusetts. She spent time focussing on the minutiae of the nature surrounding her, and found, as many of us have this year, the further you isolate yourself from your personal stresses, the more urgent the need is to confront them. While Lenker's music has always felt honest and raw, on SONGS, the songwriter seems more open than ever. Each song is written in the first person as she welcomes us closer to her deepest heartaches and pains. Lenker has spoken about how her time spent in the woods helped her to heal from past traumas and heartbreak she had yet to really confront, most notably her former marriage to Big Thief bandmate Buck Meek. "You are as far from me as memory / With fixtures fracture varyingly / The juice of dark cherries cover my skin / Six years in, no baby," she sings, confronting the death of her former idea of self that existed in their relationship.
Mostly recorded on a single-tape deck while Lenker lay outside in the dirt or inside the hollow cabin she compared to the inside of an acoustic guitar, SONGS and INSTRUMENTALS are uniquely grounded by the sounds of nature captured across both albums. The pitter-patter of raindrops striking the cabin's roof on "come," the airy windchimes on "music for indigo," and birds' songs on "zombie girl" all serving both to remind us of the reality that surrounds them while also allowing us to drift in and out of the dreamlike worlds that Lenker creates throughout both albums. Where SONGS explores the pain and ugly parts that accompany a journey of introspection, INSTRUMENTALS captures the joy found in healing. Lenker expands on the idea of emptiness that she touches on in SONGS. "Oh emptiness, tell me 'bout your nature," she sings on "zombie girl." INSTRUMENTALS answers her call. Lenker highlights the sounds of the acoustic guitar against nature's backdrop; her gentle strumming reverberates off the cabin walls as she finds pleasure in being hollow. On "mostly chimes," her guitar softens until we are left with only the sounds of nature. Birds chirping. Wind sweeping through the rustling leaves and wind chimes. Close your eyes and you can almost feel the warmth of sunlight on your face as it peeks through the cabin windows. INSTRUMENTALS posits that there is much beauty to be found in our emptiness or in whatever is left when a part of us leaves.
Adrianne Lenker has quietly become one of the most prolific songwriters in the industry since bursting onto the indie music scene with Big Thief. Drawing inspiration from the creative fertility seen in the catalogs of Leonard Cohen and Neil Young, Lenker continues to follow every path of curiosity that comes her way. With SONGS and INSTRUMENTALS, she is able to capture moments that are both deeply personal and also integral recordings of the collective grief and healing that we all have endured this year. [Becca Lengel]