Last May, we packed Permanent Records Roadhouse for the first time for an unforgettable evening of music, drinks, and records. On April 13th we're going to do it again!
We're thrilled in 2023 to be throwing not one, not two, but hopefully three different shows, the first of which is exactly a month away featuring rising dream pop phenoms Double Wish (who hail from Orange County, a nice nod to the magazine's roots), indie rocker troubadours Ruby Sparks (who we interviewed back during the depths of the pandemic in 2020), and baroque folk artist Gal Musette (who has become undeniable in the emerging Los Angeles singer-songwriter space). As always, it's an eclectic bill of different genres, representative of the vast types of music we've covered over the years on the website.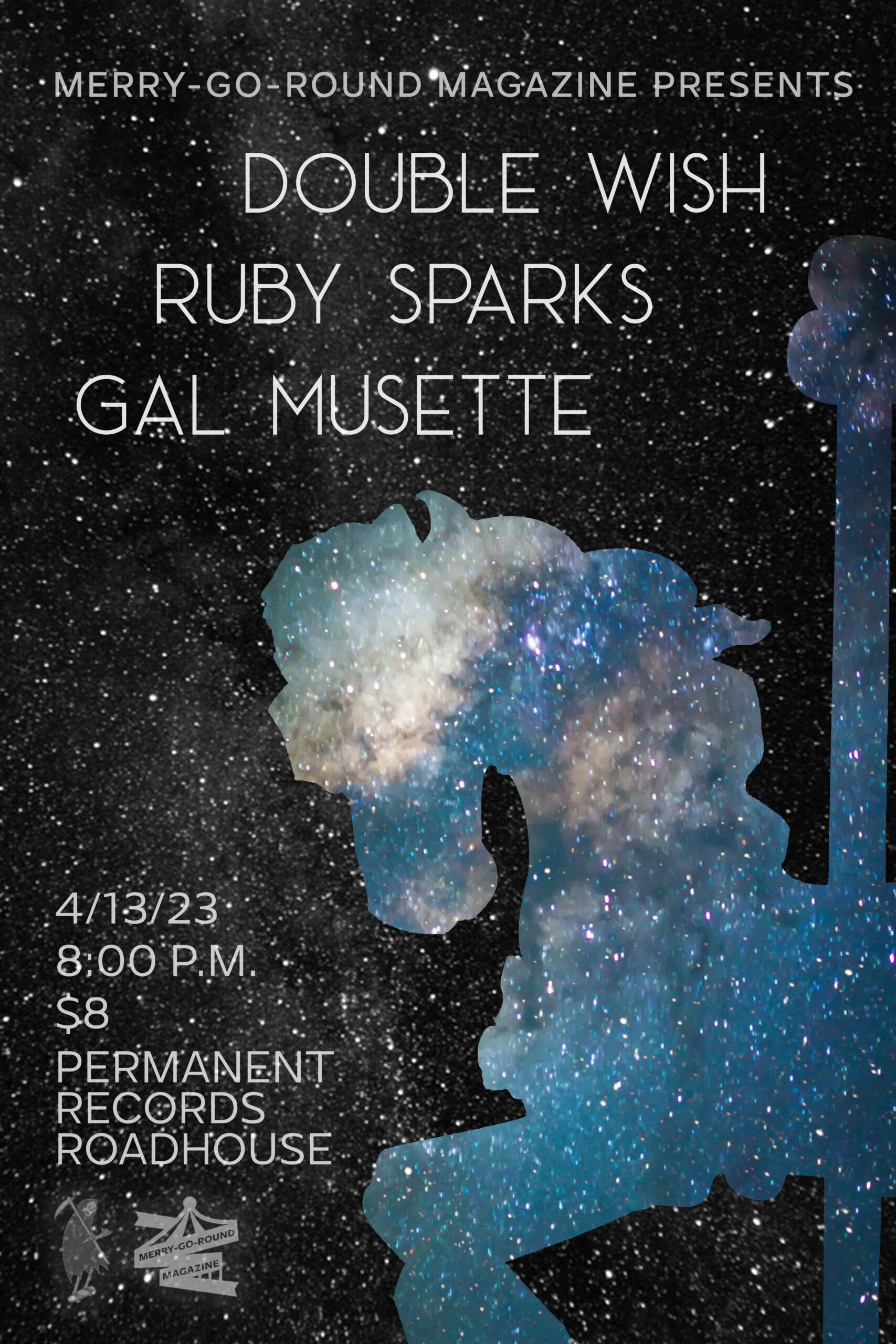 A ticket link can be found here, so pencil in Merry-Go-Round for April 13th and we'll see you there!
Support all three artists on Bandcamp! Check them out below!