We're here to tell you what's hot and what's not on this week's music roundup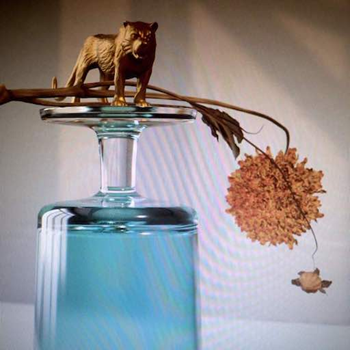 Beirut – GALLIPOLI
Genre: Baroque Pop
Favorite Tracks: "When I Die," "Varieties of Exiles"
It's hard to say when one Beirut song ends and another begins. For over a decade now, Beirut has been putting out music that has seemingly been playing off of itself—a kind way of saying they have been making the same exact music for that duration, making only subtle changes. Which isn't a criticism of their style, either. Continuity in this form only adds to the atmosphere they've been cultivating, and on their new album, GALLIPOLI, it's more of the same for Zach Condon and crew. It features spacy, far-reaching orchestral melodies that they have come to be known for, and for the most diehard Beirut heads in your life, it'll deliver an aesthetic they love. For those that aren't that kind of fan, though, GALLIPOLI is hit or miss. There are some absolutely beautiful and imaginative songs on the record, like the opening track, "When I Die," or "Varieties of Exiles," songs that come together so fully formed and lived in, taking you to a warm and beautiful summer day somewhere in Eastern Europe, but that element just isn't there enough throughout the 44 minutes. GALLIPOLI has so many points where it lags and drags to ever be fully enveloped by the record, living in the purgatory which is very reflective of what the band has become. They can't seem to move forward because Zach Condon is very good at a creating a certain atmosphere, but he isn't good enough at creating that vibe to last entire album. While there are definitely songs that are worth a listen and others worth even more recognition than that, the entire project just can't sustain the high euphoria Beirut is aiming for. [Mohammed Ashton Kader]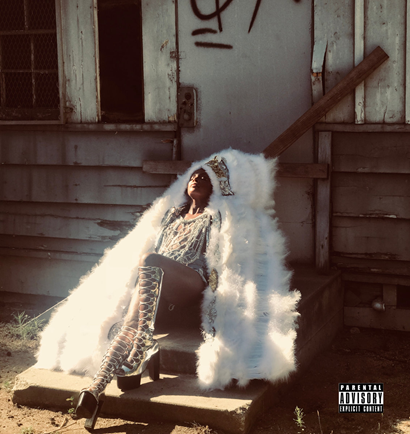 DAWN – NEW BREED
Genre: Alt R&B
Favorite Tracks: "New Breed," "Dreams and Converse," "We, Diamonds"
After getting her start on the third season of one of the world's first true reality TV shows, Sean Combs' MAKING THE BAND, New Orleans-born and Baltimore-based singer-songwriter Dawn Richard has put together an admirable solo career for herself. A purveyor of alternative R&B tinged with elements of art pop and electronica, even sometimes dipping into the edges of something more experimental, Richard, better known professionally as DAWN, wrapped up a trilogy of albums in 2016 with her fourth full-length REDEMPTIONHEART, and had been rather silent since, choosing instead to focus on a career in acting. She's now back with her aptly titled new album NEW BREED, a more straightforward R&B release than we're accustomed to hearing from her that incorporates the elements of pop and electronic that she's always been wont to include in her music, but in a more accessible form than ever before. Historically, there has been a compulsion among critics to describe DAWN's music as somewhat challenging, but to describe NEW BREED that way would be doing her a disservice. Some songs on this record, like the title track or the standout "Dreams and Converse," are well-crafted and forward-thinking pop songs, the former carrying with it a compelling aura of darkness and the latter showing off some funk-tinged bass and guitar parts that create an irresistible groove. The general vibe and energy of these tracks, largely provided by the vocal presence of Richard herself, bring to mind a vintage Santigold, but updated for the latter half of this decade. But for as great as some of the highlights here are, this record is, at best, inconsistent in what it brings to the table. Songs like "Jealousy" and "Vultures | Wolves" have some lyrical highlights but often feel like ideas that were more successfully explored on SZA's record CTRL two years ago. The album also runs only 32 minutes in length, and while some artists can benefit from abbreviated album runtimes, like Kanye West and co. did last year, NEW BREED almost feels underdeveloped, or as if a few too many tracks were left on the cutting room floor. There are no doubt some winners to be found on DAWN's latest, but the originality and boundary-pushing that highlighted some of her prior releases seems to be largely missing. [Jacob Martin]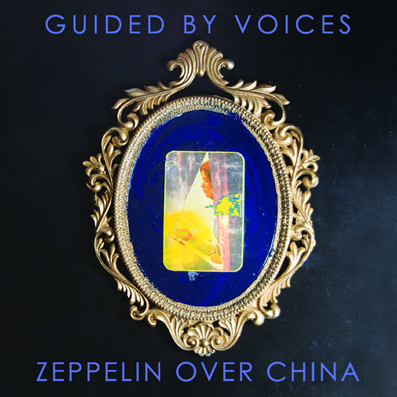 Guided By Voices – ZEPPELIN OVER CHINA
Genre: Indie Rock
Favorite Tracks: "Good Morning Sir," "Windshield Wiper Rex," "Wrong Turn On," "The Rally Boys," "Where Have You Been All My Life," "Cold Cold Hands," "My Future in Barcelona"
Famous idiot Malcolm Gladwell once wrote that there is a 10,000 hour prerequisite to becoming an expert. This is an entirely nonsensical claim that has for whatever reason ingrained itself into the zeitgeist. According to Gladwell, I'm an expert at being awake, being asleep, and being on the toilet so, actually, I guess he might be right. Robert Pollard, on the other hand, would fall into the Expert at Making Records category—Pollard's authored over 100 albums, a quarter of which have borne the band name Guided By Voices. A lot of them are great, some not so much, an understandable result given the sheer volume of his discography. The latest, ZEPPELIN OVER CHINA, is largely forgettable and way too fucking long, but there's enough meat to give it a spin.
The record starts politely with "Good Morning Sir," a quick little intro that could pass for a heavily remastered version of something from their incredible run in the '90s. The next 10 tracks are mostly bland, unremarkable rock songs with a half-dozen or so notable riffs and melodies scattered amongst the bunch save for "Windshield Wiper Rex," a marvelously named song in which Pollard sings something about "wife sex" that I can't quite decipher, nor fact check since no lyric websites bothered to transcribe a single word that flies out of Pollard's mouth on the 75-minute double album. (Editors Note: Can ya blame them?) "Wrong Turn On" and "The Rally Boys" rip pretty hard and the latter sports some lowkey string arrangements that slot in seamlessly with the jaunty guitars. The 10 tracks that follow all sort of bleed together; not in a continuous riff kind of way, just a vanilla, fugue-state-inducing stretch of guitars and banal melodies that made me feel like Divorced Ben Affleck on the Beach. "Where Have You Been All My Life" defibrillates the groggy spell and the home stretch that follows will put a smile on the face of longtime fans.
GBV have two more albums in the can that will see the light of day later this year. Please, Mr. Pollard, cut them closer to Digiorno cook time territory. [Ryan Moloney]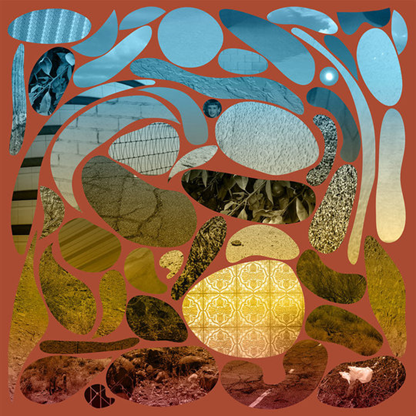 Pedro the Lion – PHOENIX
Genre: Indie Rock
Favorite Tracks:  "Clean Up," "Quietest Friend," "Black Canyon," "Leaving The Valley"
Whenever I go back and listen to 1998's IT'S HARD TO FIND A FRIEND, an album that inexplicably is in my record collection yet I've never purchased or really have much investment in, I'm always struck by how straightforward it is. As one of the quintessential emo acts coming out of the '90s to disappear for more than a decade, when we retroactively listen to these albums we tend to ascribe a degree of mysticism to them that sometimes is warranted and other times baffling—as good a record as IT'S HARD TO FIND A FRIEND is, it's not like I hear something revealing about the state of emo or indie rock at that time. But listening to PHOENIX, Pedro the Lion's first album in 15 years, I found myself taken aback by just what a fresh sound it has, and how urgent David Bazan's songwriting feels. A concept album reflecting on Bazan's childhood in Arizona, the entire project is leaps and bounds ahead of the slowcore songs he was continuing to explore when he left us on 2004's ACHILLES' HEEL, and hearing Bazan explore the passage of time and his own youth here on songs that are bigger and fuller makes for an immensely satisfying comeback.
He opens "Yellow Bike" bringing us back to the Valley of the Sun, where his childhood was defined by the freedom he experienced riding the streets and the Christian upbringing that became a prison. There's an undeniable sense of longing for that complex simplicity on PHOENIX, from waxing philosophic about Christian music and trips to Circle K that made up his youth ("Powerful Taboo," "Circle K") to exploring half-built houses with his parents after church on Sundays ("Model Homes"). "Sitting alone here in my grown-up mess / I wish I'd known better / The weight of the world is bearing down on me," Bazan opens with on "Clean Up." That "grown up mess" is reflected on concurrently with his decision to bring back Pedro the Lion, whose first EP dropped when he was 21 years old, but PHOENIX is ignorant to all of that. Closer, "Leaving the Valley," finally gets us to the Pedro the Lion we met on IT'S HARDER TO FIND A FRIEND, namechecking Dunlap, Peoria, Cactus, Thunderbird, Greenway, Bell Road, and Union Hills & 35th street on his way out of the desert to fully enter and create that mess.
But more than just putting memory to music, Bazan's created some of the most intuitive songs of his career here; even if PHOENIX drags on for a bit too long, lost in the recesses of his mind perhaps to a fault, these tracks are instantly memorable, with choruses and hooks that aren't over thought even in spite of their subject matter. Looking back on our days as children is hard, a mix of blissfully ignorant highs and retrospectively scary lows, and PHOENIX nails that mix—that it lands some of Pedro the Lion's best songs make it an even more impressive feat. [CJ Simonson]