We're here to tell you what's hot and what's not on this week's music roundup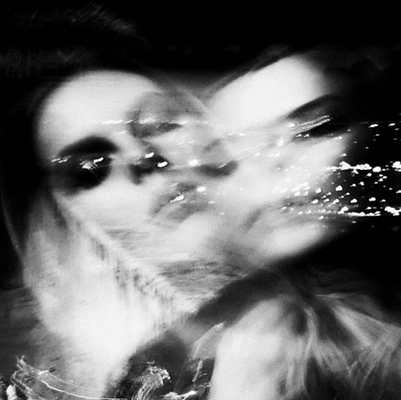 I Break Horses – WARNINGS
Genre: Dream Pop
Favorite Tracks: "The Prophet," "Baby You Have Travelled for Miles Without Love In Your Eyes"
In an over-cultivated dream pop landscape, I Break Horses is refreshingly unpredictable. That's the good news. The bad news is that the Swedish band's catalogue is a complete crapshoot, none of their records sound like the same band, and the tracks within those albums range from great to grueling, sometimes all at once. While this makes for a whirlwind of a dive into their discography, it does not leave you walking away with a new favorite record. The tantalizing talent was evident from their first needledrop; their debut, HEARTS, kicks off with two true heaters in "Winter Beats" and "Hearts," citrusy shoegaze that employs heavy use of sour electronics that should've absolutely been extended to the rest of the album. Unfortunately, the rest of HEARTS is rarely much more than the stock of songs we've grown accustomed to hearing from bands that love My Bloody Valentine. Their foray into synthpop on their sophomore effort, CHIAROSCURO, is a tremendous whiff, an entirely confounding shift from their moderately novel take on shoegaze into uninspired gas station knockoff. The 180 was easy to lambast as a ripoff of fellow Swedes The Knife, but that comparison doesn't really click. Think more Phantogram than SILENT SHOUT.
With their newest, WARNINGS, I Break Horses have progressed back to the mean, channeling the likes of Beach House and Chromatics. The production is decidedly better than CHIAROSCURO and more hi-fi than HEARTS, the vocals bear resemblance mostly to Victoria Legrand with flashes of Angel Olsen, and the result is rarely convincing. WARNINGS was the first I'd heard of I Break Horses and the first spin was enough to pique my interest. Discovering HEARTS was a brutal kick in the teeth; to find such an intriguing sound completely abandoned was honestly upsetting. It recolored my understanding of WARNINGS, turning the record from mundane to morose. I don't know what comes next for I Break Horses, history shows they probably don't either, but I'm hoping against hope for them to re-explore their original sound. We could finally applaud a dream pop band for doing the same thing twice. [Ryan Moloney]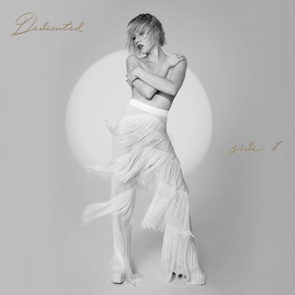 Carly Rae Jepsen – DEDICATED SIDE B
Genre: Dance-Pop
Favorite Tracks: "This Love Isn't Crazy," "Stay Away," "Let's Sort the Whole Thing Out," "Solo"
You'd have to be living under a rock to not be aware of the fact that we're in the Stan Era, especially as far as anything remotely adjacent to the pop sphere is concerned. Now even though I've never engaged in anything remotely approaching that behavior, it's not hard to see how this is shifting the musical landscape. This new rollout has evated artists that would have been buried in the mid-tier of the industry when traditional album releases were the law of the land (be that for comparative left-field production choices, record label-compliant charisma, etc.) to mythical figures that commandeer pliant fan bases with each Tweet, Instagram post, or teased project snippet—as much as I st- er, enjoy her music, there's no other time in history someone such as Charli XCX could possess the cultural prominence she's currently enjoying, never mind a certain electronic duo you may have read about on Merry-Go-Round before. Miss Carly Rae Jepsen is certainly no stranger to this phenomenon, and if there's anything to be said about DEDICATED SIDE B, it's that it's wild to consider that we've reached a point where pop saturation is to such prominent of a degree that a cutting room-floor collection is, for all intents and purposes, enjoying the same press cycle, media fervor, pull-quotes, and presentation as a traditional full-length. While E-MO-TION SIDE B snuck in as an ostensible bite-sized treat for her rapidly burgeoning fanbase after the meteoric cult rise of its companion, DEDICATED SIDE B really seems like it's Carly Rae Jepsen's fifth official album. It's a shame, then, that it's mostly just lowercase-g "good."
First of all, I've done more than enough Carly Rae Jepsen outreach over the years to earn the right to say that, and second of all, before anyone comes for my neck, I'm nowhere near suggesting that it's bad. But as cliche as this comment is, there's really no way around the fact that this is, well, a collection of material that was not determined to be an effective cog in the well-oiled machine of DEDICATED. Which is unfortunate, as the opener "This Love Isn't Crazy" resolutely refutes that claim, a bright and bubbling slice of candy pop that oozes Jack Antonoff in every second and features CRJ at her most optimistic and staunch in her belief in the youthful hope of romance. In addition, penultimate track "Solo" could have easily subbed out something like "Right Words Wrong Time" on DEDICATED for a late-album boost of Phil Collins melodic bombast-meets-tropical house-inspired production-meets effervescent Passion Pit glitch. But from there, DEDICATED SIDE B mostly adheres to the slightly stripped-back ethos of DEDICATED when compared to the indulgent extravagance of E-MO-TION, but without a comparable… weight? Presence? The ballads are more middle-of-the-pack ("Heartbeat" :: "Real Love"), slight experiments in production and form feel just a bit less striking ("Summer Love" :: "Everything He Needs"), and a good bit more are competent outings ("Felt This Way," "This Is What They Say"), but competent in the way that nobody can name all too many songs from the back-half of KISS. As such, the highlights end up being that which truly feels like something truly new for Miss Jepsen, most notably "Let's Sort the Whole Thing Out," which somehow ends up sounding like CRJ lent guest vocals to a fictional collab between early iterations of Matt & Kim and The Strokes. And to be fair, there are absolutely growers on DEDICATED SIDE B for those who signed their soul away for a minimum of five listens when the album was announced ("Comeback," the official Jack Antonoff collaboration on the album), but the overall effort simply can't stand up to the absolutely unprecedented musical May we've had. If you're a fan, this is literally made for us, but if you haven't drank the Carly Kool-Aid yet, no need to start with this one. [Thomas Seraydarian]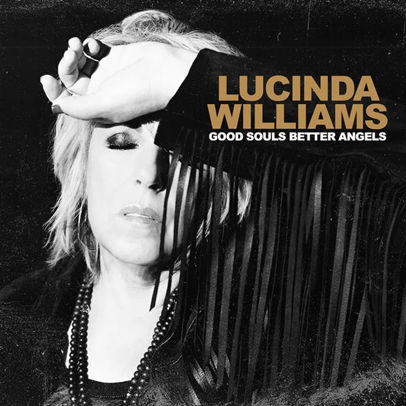 Lucinda Williams – GOOD SOULS BETTER ANGELS
Genre: Blues Rock
Favorite Tracks: "Man Without A Soul," "Wakin' Up," "Pray the Devil Back to Hell"
For people in my generation, CAR WHEELS ON A GRAVEL ROAD is the place you start with Lucinda Williams' discography, the 1998 pop breakthrough so masterful in its ability to accentuate her brilliance that you have to forgive younger people for essentially ignoring what came before it. And there's a LOT that came before it that's worth exploring; her sophomore 1980 release HAPPY WOMAN BLUES is such a self-assured piece of original songwriting, it's kind of surreal that her '80s and early '90s run pre-CAR WHEELS isn't canonized more aggressively as some of the most important country music of the time. And while the first two decades of Williams' career are the stuff of songwriting legend, the last decade has seen some really exciting sonic pursuits by Williams, including a jazzy collaborative record with saxophonist Charles Lloyd (VANISHED GARDENS) a re-recording of 1992's SWEET OLD WORLD (aptly titled THIS SWEET OLD WORLD), the varied and epic-in-scale double-album THE GHOSTS OF HIGHWAY 20, and now perhaps her best in that run, GOOD SOULS BETTER ANGELS.
That last proper release, SWEET OLD WORLD, focused on long songs, beautiful quiet lows (listen to that nine-minute ballad "Louisiana Story") that were built around quiet minimalist tones. GOOD SOULS BETTER ANGELS isn't maximalist, by any stretch, but it's focused, explosive blues rock accentuated by stark moments of gripping bombast and urgency. It's exploring a different kind of minimalism, less focused on existential wonder and more focused on quiet intensity. The album is frequently a delicate dance between Williams and journeyman drummer Butch Norton, who deserves as much credit for the highs of the album as Williams. Look no further than "Wakin' Up," a mean-mugged Williams delicately dancing her squelching, white-knuckled blues guitar riffs around Norton's jazz drumming. GOOD SOULS BETTER ANGELS plays out mostly as a two-or-three-piece, the added bass anchoring some of these songs as Williams does her best Tom Waits impression on the album's gravelly, brooding bar blues, a sound that suits her incredibly well 40 years into her career. Flourishes of organ and violin add some color to songs like "Pray the Devil Back To Hell" and "Big Rotator," but Williams is at her most compelling exploring that quietly intense minimalism, a two-man show next to Norton in a dimly lit bar on early songs like "Man Without a Soul," "Bad News Blues," or opener "You Can't Rule Me." It's a genuinely visceral effort from one of the great songwriters of all time; her ability to continue reinventing album-to-album at such a high level at 67 is all the proof you need of her legendary status. [CJ Simonson]