It's the final music roundup of the year with thoughts on two of the buzziest late year releases, PLASTIC HEART by Miley Cyrus and WE WILL ALWAYS LOVE YOU by The Avalanches.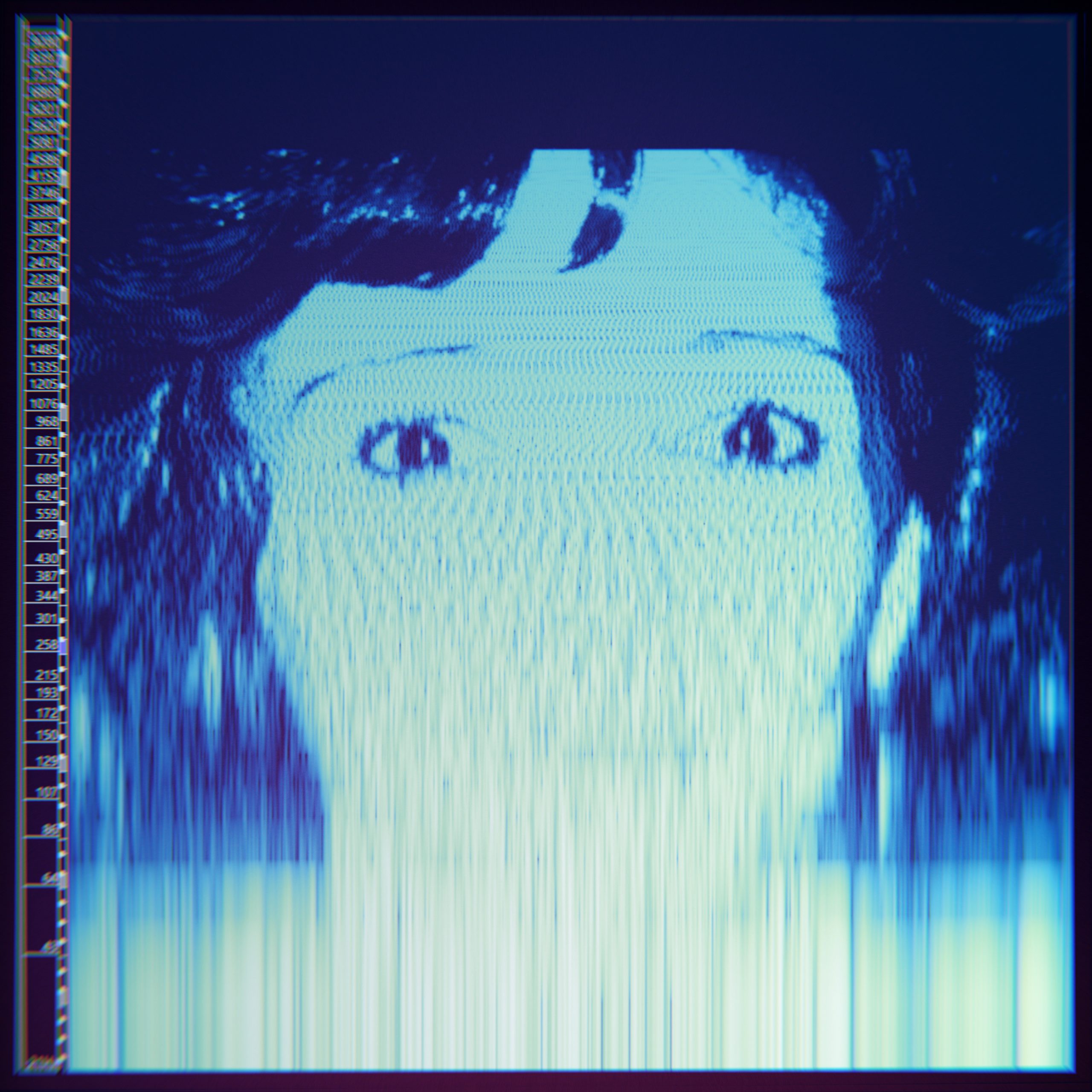 The Avalanches – WE WILL ALWAYS LOVE YOU
Genre: Pop
Favorite Tracks: "Interstellar Love," "Carrier Waves," "Until Daylight Comes," "Wherever You Go," "Running Red Lights," "Born To Lose"
Like so many of my fellow Zoomers who came of age in the Internet era, I spent my days after school listening to music on YouTube, getting lost in the rabbit hole of the site's electronic music algorithm. It was through these hours spent virtually crate digging that I stumbled upon The Avalanches' SINCE I LEFT YOU, and as a teenager with a predilection towards albums with paintings for covers, I loved the record before I'd even gotten the chance to press play. I found its lush, bountiful samples intoxicating and transportive. Popping on the record after days spent navigating the hellish emotions of adolescence felt like boarding a cruise ship. To this day, that record evokes a mysterious, introverted inner peace that I can't quite put into words.
I spent many a high school weekend listening to the project's tunes with my friends, yearning for a SINCE I LEFT YOU follow up. When it finally arrived in 2016, their long-awaited sophomore record, WILDFLOWER, felt more like a suburban bus ride than a tropical vacation. It was like finding out J Dilla was working on a record from the afterlife, waiting 16 years for it to drop, and ultimately pressing play on a collection of Metro Boomin'-type beats. Now, four years later, The Avalanches are back with their third record, a lengthy pop endeavor weighed down by its list of guest features. It doesn't give me anything I want from an Avalanches album, but I'll be damned if it isn't catchy as hell and an absolute gem of a musical oddity.
As a difficult-to-impress adolescent, SINCE I LEFT YOU's main selling point was its noteworthy maximalism. It's an album that's crafted from literally thousands of samples, but the most maxed-out thing about WE WILL ALWAYS LOVE YOU is the list of collaborators The Avalanches brought into the studio: there's a small town's worth of famous musicians who appear on the album. While this is ultimately the record's main selling point, it sometimes feels like it's also The Avalanches' way of gaslighting their fans into overlooking the fact that their latest doesn't possess any of the same elements that made people fall in love with their music to begin with.
There are a few samples that appear throughout the record, but it is largely defined by synth-based, hyper-sequenced pop compositions that employ retro-fitted mixing effects to harken the ripped-from-vinyl sonics of The Avalanches' work in the '90s. This is best evidenced on the track "Interstellar Love," on which Leon Bridges' low pass-filtered vocals soar atop the track, an overt attempt at trying to make a contemporary celebrity sound like a long-forgotten 45 in a record store's dollar bin. At other points, The Avalanches attempt to baffle us with truly left-of-center guest pairings, such as Jamie XX, Neneh Cherry, and CLYPSO on "Wherever You Go," or Sananda Maitreya and Vashti Bunyan on "Reflecting Light." Listening to WE WILL ALWAYS LOVE YOU can feel like looking at a page from a Where's Waldo book, where Waldo may not be in the picture at all—I'm searching for SINCE I LEFT YOU's soulful, summertime glow, but it's nowhere to be found.
However, when played alongside WILDFLOWER, WE WILL ALWAYS LOVE YOU is a massively better album than the one that came before it. The most memorable thing about its predecessor was that there was nothing to remember at all. Where WILDFLOWER flaccidly slid through my earbuds, WE WILL ALWAYS LOVE YOU has a number of joyful, memorable, and uplifting moments that beg to be played over and over again. This is best exemplified on the track "Running Red Lights," where Weezer's Rivers Cuomo delivers a T-Pain-ish hook—when Pink Siifu pops by for a verse in the song's final third, it's certainly weird, but I'll be damned if I didn't feel the need to listen to it three times in a row.
I greatly dislike how WE WILL ALWAYS LOVE YOU represents The Avalanches artistically, but I nonetheless ended up playlisting 12 of the album's 25 tracks. I just can't help but enjoy listening to it. While I wish the duo had taken their sweet time working on something as magical and life-altering as their debut, their latest is redemptive enough to make me warm up to the idea of The Avalanches putting out new music again. WE WILL ALWAYS LOVE YOU feels like a record that should be advertised on a billboard over Silver Lake, and maybe that's not such a bad thing after all. [Ted Davis]
Miley Cyrus – PLASTIC HEARTS
Genre: Pop Rock
Favorite Tracks: "Plastic Hearts," "Night Crawling (featuring Billy Idol)," "Midnight Sky," "Never Be Me," "Heart Of Glass (Live from the iHeart Festival)"
I'm not one to extend a lot of sympathy to celebrities, but I love a good character arc. Child stars are rarely given the same mercy afforded to the laymen among us who inevitably discover sex and marijuana in their young adulthood. Much like the way David Bowie and Lady Gaga have an immense talent for reinventing themselves across their oeuvre, Miley Cyrus has proven herself similarly transformative. Admittedly, her metamorphoses are less calculatedly aesthetic than they are survivalist—and consequently clumsy. But nonetheless, it's been a fascinating evolution to behold. Child stars inarguably suffer from the media's barrage of malicious scrutiny as they learn how to be an adult while in the public eye, so those of us compassionate enough to observe this are rooting for those adolescent celebrities whose objective becomes Doing Whatever The Fuck They Want, in spite of all the hostile, leering press.
Now 28 years old, Cyrus is far from the wholesome image of her youth, and she's better off because of it. Having dabbled more or less controversially in hip hop (BANGERZ), psychedelia (MILEY CYRUS & HER DEAD PETZ), and country (YOUNGER NOW) in her post-Hannah Montana career, Cyrus has finally shimmied into a sweet spot with PLASTIC HEARTS. The facade of recklessness, that for years had turned a heavy profit for tabloids and entertainment networks at the young star's expense, is at last cogent, but this time by Cyrus' own black-clawed hands.
Drawing major inspiration from new wave, glam rock, and power pop icons such as Debbie Harry, Bonnie Tyler, Joan Jett, and Billy Idol (the latter two being featured on the album), PLASTIC HEARTS sounds like the album Cyrus has always wanted to make—a polished yet unrepentant ode to living life on her own terms, flaws and all. Though it is without the over-adventurous edge of BANGERZ or the cloying ambition of MILEY CYRUS & HER DEAD PETZ, PLASTIC HEARTS retains the grit and honesty Cyrus has trialed in the past. "WTF Do I Know" is the opening "fuck you" she deserves to roar; "Never Be Me" is a sentimental power ballad worthy of a crowd of zippo lighters. The album's pop country leanings on tracks like "High," "Golden G String," and "Angels Like You" ground the work in a place where Cyrus sounds particularly soulful and self-aware, rooting PLASTIC HEARTS in her well-known origin story as the offspring of Nashville royalty. The album is a 50-minute run of Cyrus' ideal rock star fantasy, bookended by the riveting covers of Blondie's "Heart of Glass" and The Cranberries' "Zombie" that broke the internet for a hot minute foreshadowing the album's release.
Production from pop sovereigns Mark Ronson and Louis Bell helps keep PLASTIC HEARTS sounding current without losing focus or coherence. A blessing and a curse, the album is a smooth and cohesive play-through without any extreme highs or lows. Its radio-friendly design and mainstream appeal lack the rigorous experimentation that Cyrus toyed with as she worked rebelliously to shed her chaste Disney persona over the last decade, a quality worth respecting despite her graceless musical moments. But even Lady Gaga found an equilibrium amidst her many iterations (see: JOANNE). Why reinvent the wheel here? We can leave revolutionary projects to someone else—Miley has done what she came here to do, and she's not going to be apologizing for it any time soon. [Sienna Kresge]