It's our Bandcamp Picks of the Week, featuring Pearla's hurried but beautiful album OH GLISTENING ONION, THE NIGHTTIME IS COMING, and the pleasing neoclassical trappings of Stuart MacRae's latest TERRA FIRMA!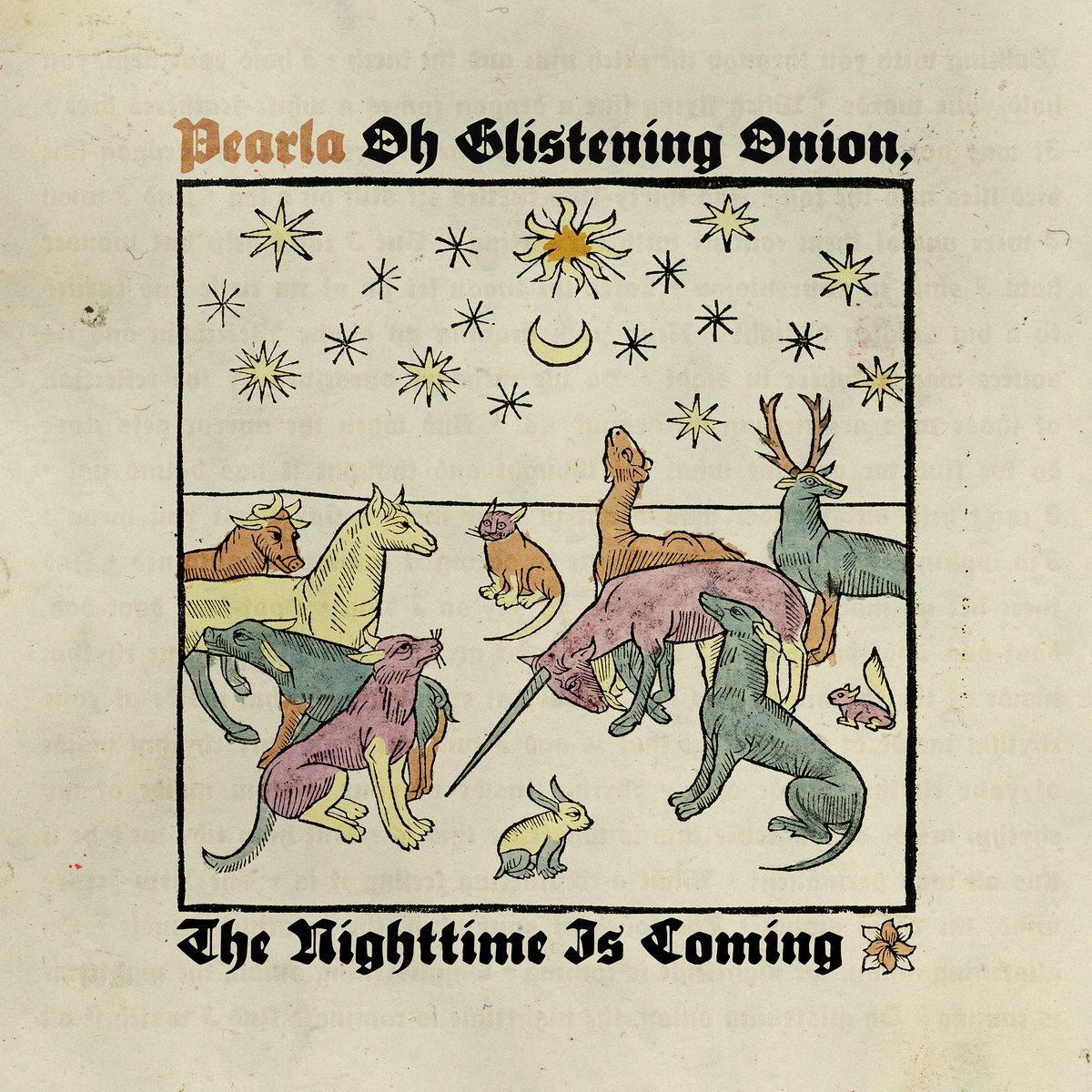 Pearla – OH GLISTENING ONION, THE NIGHTTIME IS COMING
Genre: Indie Folk, Country Rock
Favorite Tracks: "Unglow The," "Strong," "Ming The Clam"
A debut LP full of kaleidoscopic country rock, Pearla is the recording project of Brooklyn-based songwriter Nicole Rodriguez. Inspired by Virgina Woolf, Joni Mitchell, and Adrienne Lenker alike, Rodriguez' lyrics split the difference between journalistic slice-of-life entries, dreamy free association chains of thought, and poetic ingoing existentialism, pondering the unfathomable. A pervading sense of childlike whimsy is undercut with a foreboding, bewildered adult ennui. The album is bookended by twin thesis statements "Strong" and "The Mysterious Bubble Of The Turkey Swamp," both which tenderly explore a withering sense of mortality. The songs across the record constantly build and evolve from charming ditties into wistful, cinematic flourishes. By the final minutes of the floaty "The Place With No Weather" or the Rundgren-meets-Lucinda Williams "Unglow The," the backing tracks have completely warped and start reversing in a hallucinogenic haze. Anchoring all of it is Rodriguez' effusive and delicate vocals. "Ming the Clam" features percussion that's somewhere between frog ribbits and the ramshackle bongos and cowbell of Dylan's "Lay Lady Lay" (although apparently it's actually a Cheerios box). The production (courtesy of Tyler Postiglione) is busy—full of little details but never cloying, perfect for a close headphone listen. If you're interested in another addition to the canon of great, gauzy, baroque indie-folk that has made strides in the past decade, you should be sure to get Pearla on your radar. Go check it out over on Bandcamp. [Luke Phillips]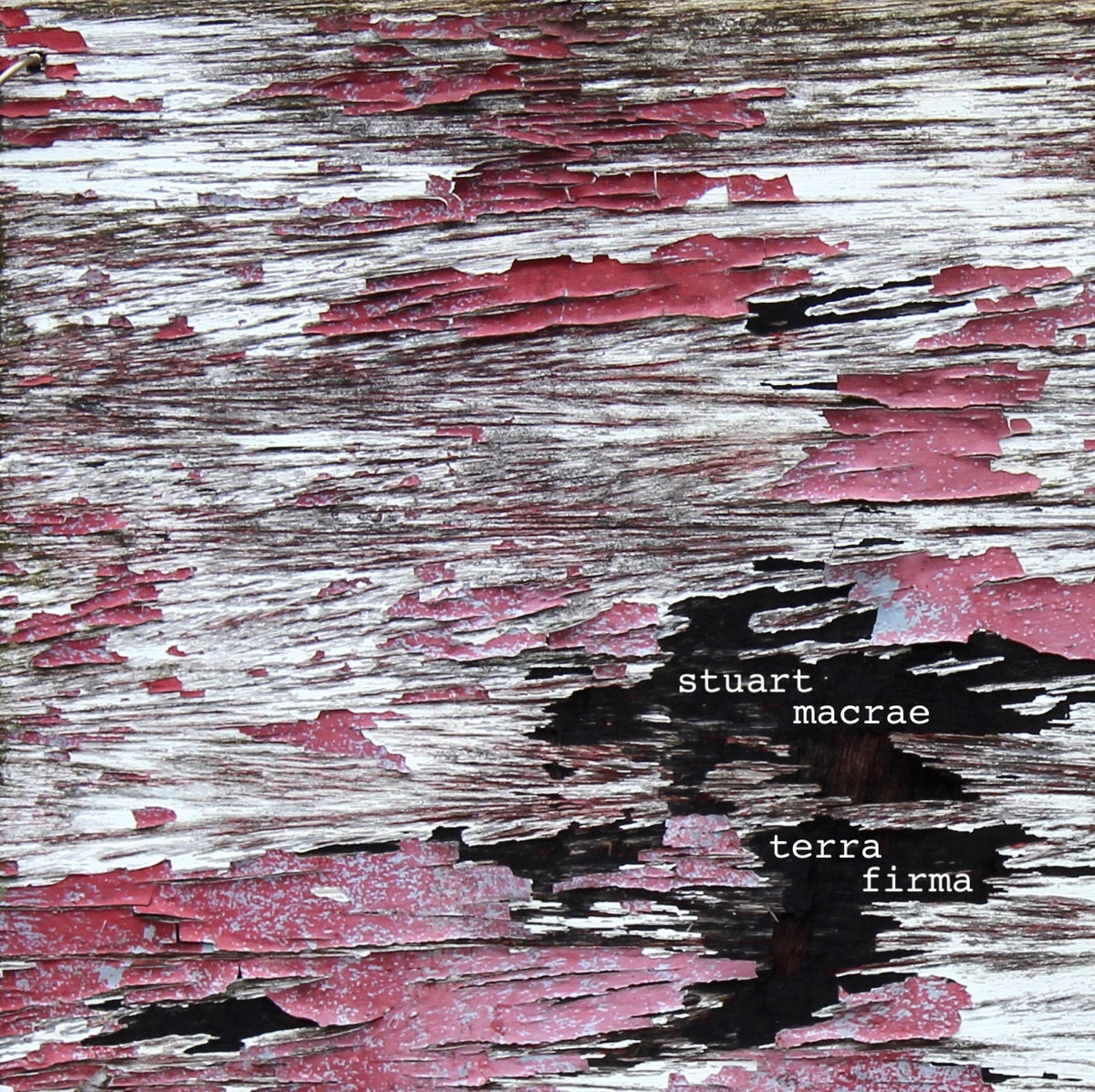 Stuart MacRae – TERRA FIRMA
Genre: Neoclassical
Favorite Tracks: "wodwo," "terra firma," "closely correlated"
Stuart MacRae's latest album sits firmly in the contemporary classical camp, but its magic finds itself much closer to the way a drone or electroacoustic album grips you with its strange textures and unusual structures. His latest release, TERRA FIRMA, takes on classical instrumentation–choirs, woodwinds, piano, chimes–but explores them on a microscopic level, the slow tail off of a vocal line or the fuzzy timbre of a lone flute often buried deep into rich orchestral compositions put fully on display with the help of MacRae's left-field take on modern classical concepts. It's an album that looks at orchestral instruments less as a part of a greater whole and more as individual musical building blocks he deconstructs to find out what makes them such immense and important parts of that greater whole when combined, TERRA FIRMA's intimate, self-produced take on avant-garde classical makes for an early left-field highlight of 2023.
There's no denying the amount of beauty within TERRA FIRMA, but the album asks you to look deeper for that intricacy and depth than most other albums within this instrumental vein do—there's only ever a few different instruments going on at any given time, and it forces you to both focus on those sole elements and make it even tougher to capture it all in your mind the first time around. "Choir of the now / Choir of the then / Choir of the future," interweaves tight vocal harmonies (sometimes even a bit of dissonance creeps in) around cold, glitchy electronics and fussy background noise, each synth blip taking your eyes off the choir for just a second so MacRae can make a sneaky note change or drop the vocals out for a quirk second, while opener "wodwo," two songs prior, puts its full attention towards the vocals with little more than birdsong and nature recordings behind it, lush yet somewhat unnerving as each vocal line fills up the space and slowly drifts back into the silence. The pieces that love instruments more have a chamber-style openness to them, yet the kind of full and rich atmospheres more easily associated with ambient music: "terra firma" features creaky synth drones that back a dark-yet-graceful lead flute and grumbling bass vocalist, and "touch song" is built almost solely out of sparkly chimes with the lightest electronic touches to shake them up into an experimental highlight of the tracklist. The other tracks fall somewhere in the middle: "closely correlated" and its mix of choral vocals, noisy chimes and the light digital embellishments from before; "do u think utopia is a kind place?" and its noise-adjacent scratchiness placed alongside rippling field recordings; "Dystopia / Hands off / You find me," skittering like an alien bug along the floor of an extraterrestrial cave with its snappy percussion and shivering reverb. TERRA FIRMA's entwinement of the digital and organic makes for a compelling classical statement that brings a modern flair to it without sacrificing the elegance and grace that makes the genre so timeless and engaging.
Like the rest of Stuart MacRae's solo releases, TERRA FIRMA exists on the underbelly of his wider discography but stays a wonderful listen through his forward-thinking compositions and willingness to deconstruct musical ideas and still keep his songcraft engaging the whole way through. These pieces can be as lovely as they are frightening, but that's why TERRA FIRMA achieves the impact it does: once you understand where the tension is placed and why MacRae placed it there, there's nothing to fear about the fantastically strange world he's created. TERRA FIRMA is available now on MacRae's Bandcamp. [Lurien Zitterkopf]