It's our Bandcamp Picks of the Week, including Battle Ave.'s fuzzy self-titled EP and the can't-miss folk-rock of Charlotte Cornfield's HIGHS IN THE MINUSES!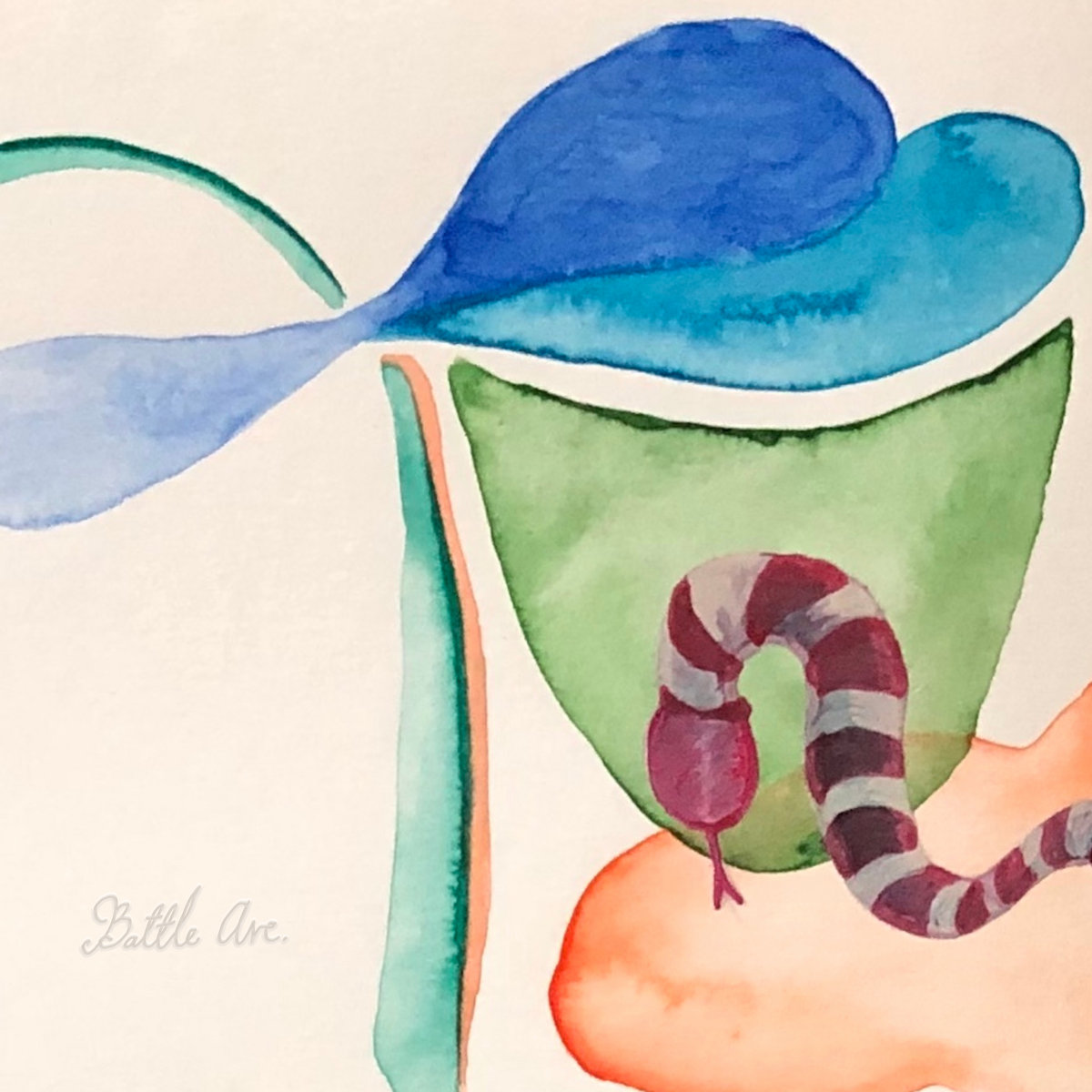 Battle Ave. – BATTLE AVE.
Genre: Indie Rock, Indie Folk
Favorite Tracks: "My Year With The Wizard, Fear Of," "There Can't Be Love"
Eleven Guided By Voices albums have been released since 2015. It's one hell of an unwieldy conversion, but it's a fun way to measure time. It's also the last year that saw a release from Hudson Valley indie outfit, Battle Ave. While we've meandered in a past satiated by Robert Pollard (a man the group is quite fond of), the world has missed the New York band's stripped-down, bright blend of sound; as yet another year approaches, it's encouraging to see the project of drummer Samantha Niss and guitarist/vocalist Jesse Doherty releasing music again. The lapse in time feels like an eternity in the content economy, but a lot has transpired: fatherhood, graduate school, and Samantha Niss's cancer diagnosis are among the many agents of change at work since we last heard the group's synthesized sonics.
Their self-titled EP kicks off with noticeably less of a folk influence than 2015's YEAR OF NOD. The opening track, "My Year With The Wizard," combines brooding, fuzzed-out verses with choruses of power pop positivity. It's a standout for both the departure in sound it presents and its confluence of moods. The aforementioned GBV inspiration is certainly most obvious here, but without a tired reliance on nostalgia. Doherty's sweet gravel brings a lackadaisical futility to the lyrics of one-sided friendship, while guitars grind the grating gears of trying relations. Battle Ave. ventures home to a familiar plain on the following track, "Fear Of." The pedal-steel guitar is as vast as the American west and the vocals meek and heartfelt. Tumbleweeds scatter in the waning desert sun of the back fourth of the song, as one of the most poignant guitar solos that I've heard this year drifts into focus. Suddenly, our sun-kissed Winnebago screeches to a halt inside a mist of feedback that serves as passage to the hopeful instrumental, "Kingston South Cuties."
Despite the entire recording and arranging of the EP taking place over fiber optic-powered webspace, the project marks a milestone in polish for Battle Ave. "There Can't Be Love" optimizes the experience six years carries with it. In a resounding end to Battle Ave's return, vocal harmonies soar as Jesse voices his struggle to relinquish reason and control over an incidental existence. The expanded roster of band members deserves a full-length project, and our chaotic, absurd world should look forward to it with glee. Buy it on Bandcamp. [Chris Burleson]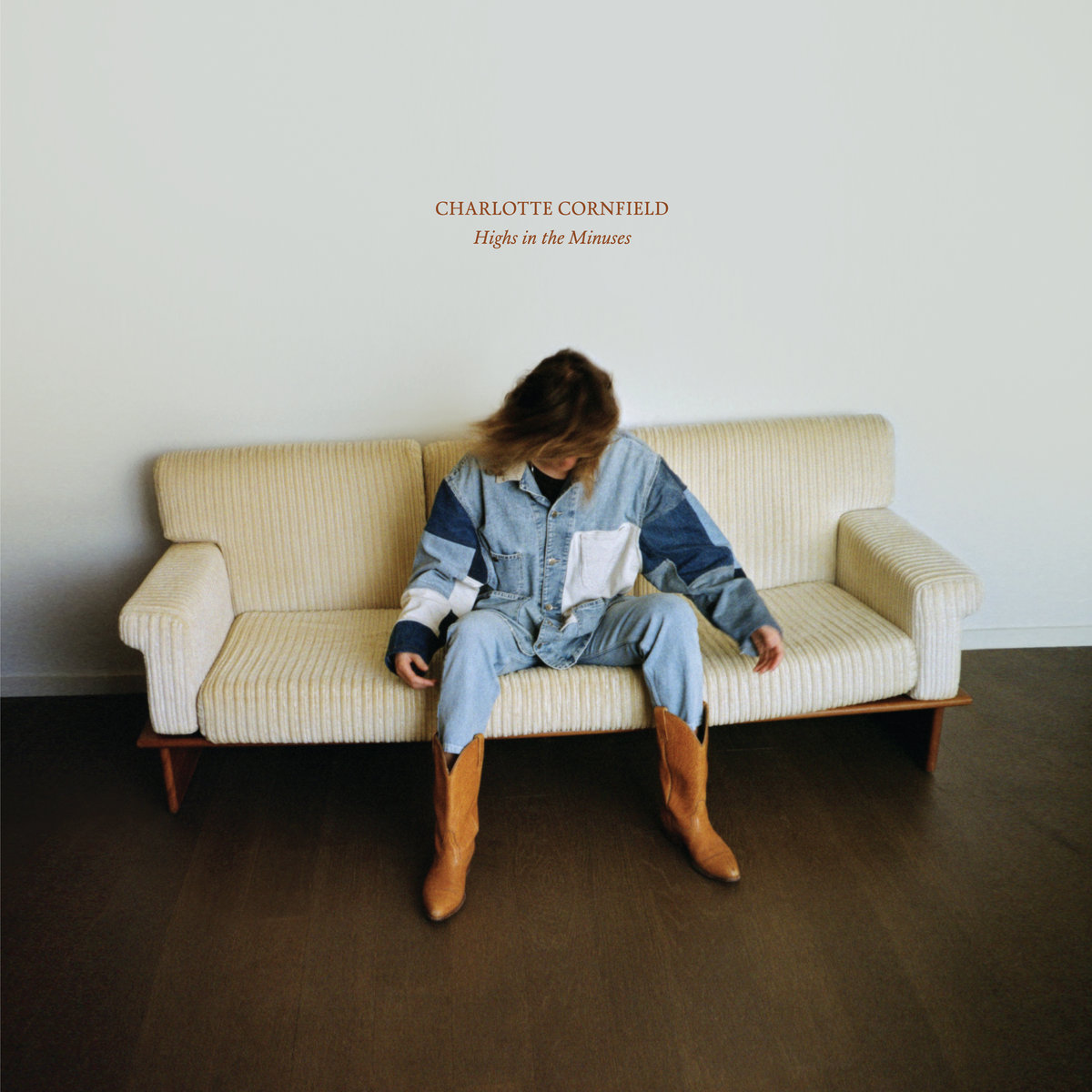 Charlotte Cornfield – HIGHS IN THE MINUSES
Genre: Folk, Rock
Favorite tracks: "21," "Partner In Crime," "Drunk For You"
As a singer-songwriter embedded in the vibrant DIY community of her hometown of Toronto, Charlotte Cornfield writes directly from experience. The songs that make up her latest release, HIGHS IN THE MINUSES, present detailed vignettes from the Canadian folk musician's life with sharp wit and candor. The end effect is spellbinding—while deeply personal, each track offers an entry point for the listener to feel right alongside her, to process the emotions she calls forth in a supportive (if imagined) community. The album's ever-unfolding tales are reminiscent of reunions between long-estranged friends, each taking turns unpacking stories of struggle and jubilee with the occasional reference to memories of pasts that used to overlap.
HIGHS IN THE MINUSES may be straight from the heart, but the lyrics are far from haphazard. On "Black Tattoo" in particular, she adeptly leaps from humor to sincerity as she sings over solo piano: "And then you pulled me in / Cue the tiny violins / And the little butterflies / I guess my heart is yours to burglarize." Moving into the devastating "Drunk For You," she raises the stakes as she notes accusingly "You don't even like my songs / You don't even like me" with a fitting but still reserved increase in volume. While the record's crisp lyrics indicate that she's driving the bus, Charlotte Cornfield refuses to grip the music too hard, inviting it to swell and recede as fit with like-minded collaborators Alexandra Levy (Ada Lea) and Liam O'Neill (Suuns). It's the kind of chemistry that can only come from achieving a shared vision and unwavering trust.
That chemistry hits an especially warm stride on "Partner in Crime," which charts the course of a pleasant first date so vividly that one can't help but feel like they played a role in the relationship that subsequently blossomed. The hypnotically groovy bass line and even-keeled percussion cement the foundation for a chorus where Cornfield can emote with controlled combustion: "But now I'm living in a storybook ending where we / Never had a chance to hollywoodize it / But when I look in your eyes / It rains in windy cities / And I / I know I have a partner in crime." In the end, HIGHS IN THE MINUSES is grander than the singer-songwriter who sits in the center of the project, clearly emphasizing the value that Cornfield places on community for expressing herself. She even gives her community a direct shout-out on the sweetly earnest "Blame Myself." It's a can't-miss folk rock record you can find on Bandcamp. [Devon Chodzin]