Bandcamp Picks of the Week is back and better than ever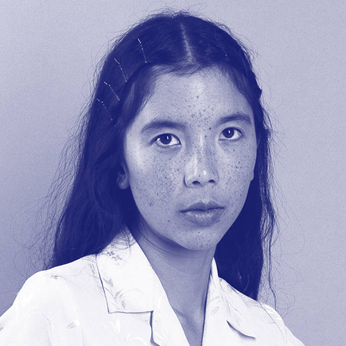 Ana Roxanne – ~~~
Genre: Ambient
Favorite Tracks: "It's a Rainy Day on the Cosmic Shore," "Nocturne"
Early in Ana Roxanne's thoughtful ambient work ~~~, behind playful, plucking, wide-eyed synth sounds, a comforting voice speaks: "The degree of speed is directly proportional to the intensity of forgetting… Why has the pleasure of slowness disappeared?" Roxanne's music is calm but engaging, slow but purposeful, hardly the type of ambient music that is relegated to distant background noise while nonetheless commanding a weightless, relaxed gravity through and through. It's a work that's stayed with me through the later part of this year, an easy EP to return to in the mornings and during late nights, and perhaps its self-admitted slowness is what makes it so memorable. "It's a Rainy Day on the Cosmic Shore," the EP's crown jewel, is centered and peaceful, waves of static giving way to small moments of distant melody, resulting in distant melancholy. Roxanne's collection of voices and narration and found sounds and music is a nice serenity prayer in our chaotic times. Check out ~~~ over on Bandcamp.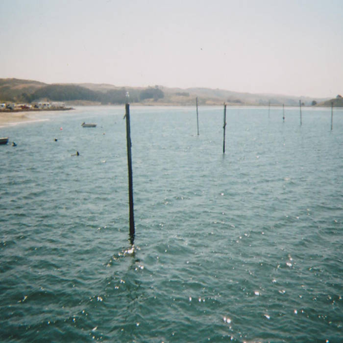 Soft Blue Shimmer – NOTHING HAPPENS HERE
Genre: Shoegaze
Favorite Tracks: "Fruitcake," "Chamoy"
To open your debut EP with a track titled "Dream Beam Supreme" is a bit on-the-nose for a band with as lush a sound as Soft Blue Shimmer (which as far as band names go is equally on-the-nose) and yet obviousness can sometimes be a source of comfort. Appropriately, NOTHING HAPPENS HERE emerges the same year we lose another band with a semi-obvious name, The Pains of Being Pure at Heart, and Soft Blue Shimmer use their five-song introduction to more than prove they can fill whatever hole was left in the worlds of shoegaze and dream pop. The opening track is, indeed, a dream beam supreme, evolving from a cavernous, stringy pulse to monstrously distorted climax. The highlight, "Chamoy," is the track with easily the most amount of immediate, headstrong energy, its opening of rushed and beautiful chaos eventually giving way to a marching slice of fuzz pop. All five tracks made a pretty instant case for why Soft Blue Shimmer deserve instant consideration next to other rising stars in the world of shoegaze (Nanami Ozone, Gleemer, etc), a genre that feels like it has more promise and more young blood as we round out the 2010s than it has any time previously this decade. It's one of the year's best EPs, and you can give it a listen here.