Bandcamp Picks of the Week is back and better than ever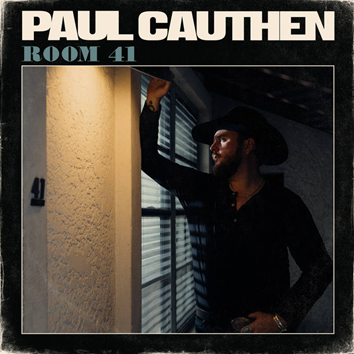 Paul Cauthen – ROOM 41
Genre: Cocaine Country
Favorite Track: "Cocaine Country Dancing," "Slow Down," "Big Velvet," "Angel"
One of the Bandcamp tags for Paul Cauthen's sophomore effort, ROOM 41, is "cocaine," which, of course, by itself is not really a musical tag. In fact, a lot of what's presented musically speaking on ROOM 41 isn't quite as manic as you might assume. But whatever is going on in ROOM 41, the mix of tequila, devil's lettuce, coke, and who knows what else creates the aura of a late-night dirge where time stands completely still, the toll of the night hitting, for both better and extremely worse, at once. It's hard to box Cauthen's music into one thing. Highlight "Cocaine Country Dance" is a funky little groove, sparse but full enough you can envision a devilish line dance accompanying it, and he sounds possessed in the fierce boogie "Big Velvet," his most entertaining vocal performance on the record. His 4 A.M. ballads like the defiant "Can't Be Alone" or the anthemic "Angel" are equally rousing, gripping like only a good late-night drunk story can be. HIs low voice, heavy like Cash or Colter Wall, brings a kind of soothing groundedness, the come-down less potent because he's there to walk you through it. Sex, drugs, and rhinestone shimmering country rock await until the end, when Cauthen howls "See you on the other side," as if knowing that once you leave this dingy motel room, you may never see each other again. It's a heavy party, but it's worth it. Check in to ROOM 41 over on Bandcamp.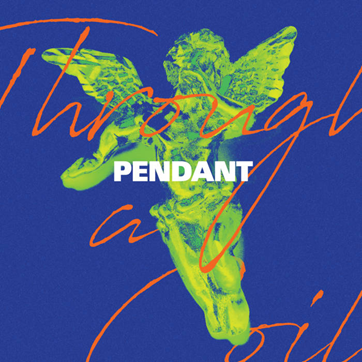 Pendant – THROUGH A COIL
Genre: Shoegaze
Favorite Tracks: "And Elsewhere," "Rubber Band," "Name Around My Neck"
For reasons far out of his control, Christopher Adams' debut LP as Pendant has arrived with a whimper rather than a roar, THROUGH A COIL becoming a surreal case study in what ways labels can be effective and helpful (press, advertising, marketing strategy) tucked inside a larger narrative of the ways they can be hurtful (lack of transparency, shady accounting, power dynamics, etc). But for reasons that are absolutely in his control, Adams has made one of the best shoegaze records of the year, a buzzsawing guitar record that in its best moments strongly evokes what can best be described a healthy combination of dogged Oakland DIY indie, slow-burn emo rock, and Kevin Shields' guitar tone. Adams' own interpretation of LOVELESS grinds and whirrs with the best of them—his vocals being suffocated under the weight of the hazy guitar melody on "And Elsewhere" makes a strong case that THROUGH A COIL might be the only decent My Bloody Valentine riff this decade outside of the actual thing—but the record is a lot more than just muddy, thick, vibey feedback. The melodic jingle that opens "Name Around My Neck," the soaring lullaby "In Repose," and three quarters of "Sensory Field" all pull things back, Adams' whispering vocals more clear and the music pretty. Of course, "Sensory Field" comes crashing all too quickly back to Earth, ending on a decidedly loud (and powerful) sonic loop. It's a treasure that should be talked about more but, alas, here we are. Perhaps when (or if) Tiny Engine awakes they'll hammer this one hard, because it's really great. Give it a listen on Bandcamp.