We're here to tell you what's hot and what's not in this week's music roundup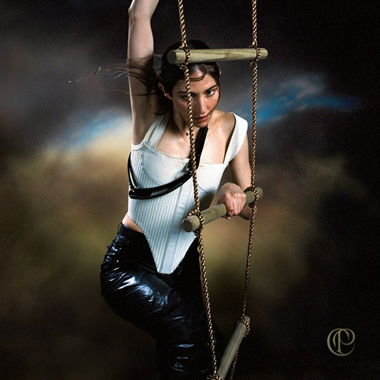 Caroline Polachek – PANG
Genre: Art Pop
Favorite Tracks: "Pang," "New Normal," "Hit Me Where It Hurts," "Ocean of Tears," "Caroline Shut Up," "So Hot You're Hurting My Feelings," "Door"
The most rewarding aspect of being chronically obsessed with new music is the release that comes completely out of left field to dominate a month of your listening allotment. In recent years, DJ Healer, serpentwithfeet, and Weatherday have flown from way off my radar into my headphones with such a fervor I couldn't quit hitting restart at the album's end. Caroline Polachek is the latest artist to worm her songs into my ears with PANG, a stellar debut record that has me rewriting my Albums of the Decade list at the 11th hour.
It is truly fucked up how many great songs are packed into this album. The bolded ones listed above could've easily been singles strewn across three albums that would've carried their respective records firmly into Good-Borderline-Great territory, even if they were accompanied by middling filler tracks. The non-favorites on PANG are fantastic too and would've warranted the thicker ink on all but maybe three other albums put out in 2019. Polachek's production choices are excellent at every turn, recruiting the help of Danny L Harle, A.G. Cook, and Daniel Nigro, who each lend assistance to a handful of tracks. The PC Music touch is easy to hear, though far from heavy-handed; Polachek has plenty of space in the mix to flex her vocal talents on stunners like "Ocean of Tears," "Caroline Shut Up," and "Door." Of the impressive feats PANG accomplishes, the most intriguing is how easily Polachek ventures into other artists' lanes and does their thing better; the instrumental and flow of "Pang" could've just as easily slotted into CHARLI, but Polachek has a more restrained swagger that oozes more confidence than most everything on XCX's record, "Look At Me Now" accomplishes what Lana Del Rey failed to on NORMAN FREAKING EPIC BACON ROCKWELL, and more than a couple of tracks on PANG sound like something Kacey Musgraves could make if she decided to venture a few exponents outside of her comfort zone.
The last little wrinkle that elevates PANG into the S-tier is the music videos. The campy tableau and choreography on "So Hot You're Hurting My Feelings" are just delightful (though as my friend John pointed out, Caroline stole Carly Rae Jepsen's bit and wrote a song about me, but we will forgive her because, well, it's a fucking hit) and the videos for "Door" and "Ocean of Tears" have an early live-action Disney vibe to them mixed with a surreal late-'80s look that make for a bizzarely arresting experience.
And to all the dipshit Andrew Yang fans: ditch the hat emoji and jump aboard Polachek's pirate ship. You're #PangGang now. [Ryan Moloney]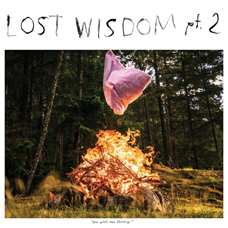 Mount Eerie with Julie Doiron – LOST WISDOM PT. 2
Genre: Singer/Songwriter, Slowcore
Favorite Tracks: "Belief," "Love Without Possession," "Belief Pt. 2"
At this point, Phil Elverum's Mount Eerie project has become one of those things somewhat outside the parameters of traditional appraisal, where even trying to consider whether the music he releases under the moniker is "good" or "bad" seems pointless. Still processing the grief and trauma experienced after losing his wife Geneviève Castrée through his music, this marks another step on Elverum's journey of recovery kicked off with 2017's staggering A CROW LOOKED AT ME, a top contender for the most raw, vulnerable, and intimately personal album ever released. Joined by Julie Doiron, who was present on the first LOST WISDOM installment released over a decade ago, Elverum continues to release music you listen to once and are unsure if you have the emotional capacity to listen to again. None of this is to say that it's not an achingly beautiful and intensely evocative experience: hearing Elverum begin to round the corner and search more vitally for joy in his life despite still struggling with Castrée's passing and a whiplash secret marriage to and split from actress Michelle Williams is powerful any way you slice it. At large, it's nice to hear a general sense of encroaching warmth take root, Doiron becoming a delicate and grounding counterpart, the two striking a unique sense of dichotomous resilience and fragility. Elverum is still a yearning heart that experiences pain every day, but there finally seems to be the promise of a second act and a possible future, even if it won't be the one he was expecting or wanted. Still capable of flooring you with a turn of phrase ("Even if I never get to see you again / I know that when we collided / We both broke each other open") or even just a straightforward and simple observation ("Please remember at the bookstore in the poetry corner upstairs / I slept with my head on your lap"), LOST WISDOM PT. 2 isn't a fun album to listen to, and I'm unsure if it's even really enjoyable in the traditional sense of the word, but for those who had their hearts ripped out by A CROW LOOKED AT ME, it's important to hear Elverum make strides and continue to allow us to process grief and grow from it alongside him. When Elverum and Doiron sing "I believed in love and I still do / I'm not going to seal up my heart, I still do" as their final statement, it'll be one of your most affirming sob sessions of the year.  [Thomas Seraydarian]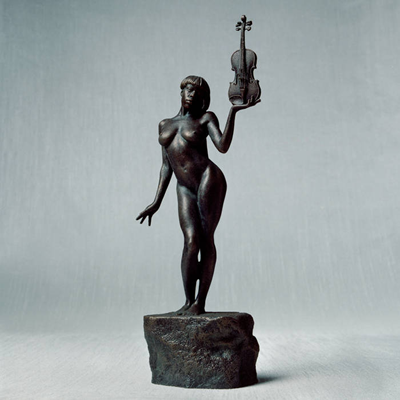 Sudan Archives – ATHENA
Genre: Art R&B
Favorite Tracks: "Confessions," "Down On Me," "Coming Up"
This record was always inevitable for Brittney Denise Parks. Anyone who heard Sudan Archives' previous releases on Stones Throw, notably 2018's plucky, kinetic EP SINK, knew she had the potential for something with the kind of holistic dazzle she presents on ATHENA. She comes out the gate swinging with some impressive production, a string section that's absolutely humming, and some of the most ethereal and cinematic R&B in recent memory. It's every bit as glitchy as SINK in moments, "Glorious" in particularl standing out as a hallmark of the storied label's fusion-driven hip hop, but by and by this is a far more lush release. The staccato bounce of the strings on opener "Did You Know" slowly gives way to foggy, mysterious synths, while a breathy Parks laments the imperfections of her own romance. The track has a lot of things going on in it, musical transitions both subtle and entertaining, lyrics that straddle the line between vague and timeless and hopeless, millennial-specific heartbreak, and a commanding vocal performance. She delivers a similar cocktail on the swelling highlight "Confessions," the cello spellbinding as it wraps around the bassy rumble behind her fevery vocals. And I'd be remiss without singing the praises of "Coming Up," where the orchestral pieces rush in to powerfully amplify a fierce and intense chorus. It's an ambitious album, and even if it has tracks that stick out as not quite matching that ambition wholly ("Limitless" is forgettable, as is the too-early-in-the-sequencing arty cut "Black Vivaldi Sonata"), it's by-and-large a stunning work from a young artist who is holding back very little. ATHENA is a star-making turn that's the culmination of clearly several years of grinding it out, dark, fleeting, and incredibly satisfying. [CJ Simonson]