For the final time in 2019, it's the Bandcamp Picks of the Week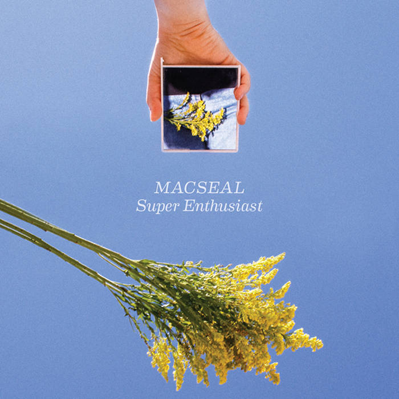 Macseal – SUPER ENTHUSIAST
Genre: Emo
Favorite Tracks: "Always Hazy," "Nothing's a Sure Thing, Shelly"
Certainly you could swing a dead cat and find a group of nice young people making decent emo with punchy hooks and pretty guitar parts, but if you are currently swinging that dead cat, for the love of god put it down for now because that's pretty fucked up and Macseal is literally right here. You can feel a Midwest breeze on SUPER ENTHUSIAST during tracks like "Graduating Steps" or "Upside Down Again" if you were looking to lay into that seasonal depression just a bit, but at their best Macseal are laying up cathartic vocal melodies on beaming pop punk tracks like "Without a Trace" or "Nothing's a Sure Thing, Shelly." It would be fair to put the brighter points of the record under the growing "for fans of Oso Oso" umbrella, but Macseal from the opening notes of "Lucky for Some" onward make sure to litter it with memorable lyrics and tracks both happy and sad to prepare you for a depressed winter. Give single "Always Hazy" a listen to get a feel for both sides of the band, lush guitars and what's-the-point-of-it-all lyrics (including a hook that relatably begins "So stop for a second and wonder why you tried in the first place / Why you tried at all") with a snappy, catchy build. Find the whole album over on Macseal's Bandcamp.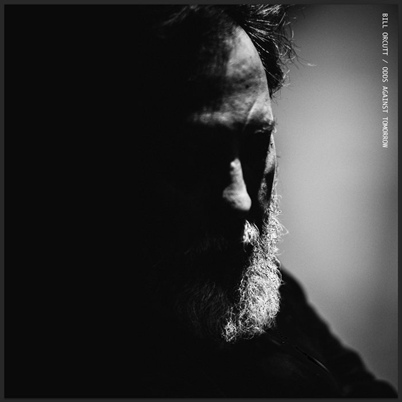 Bill Orcutt – ODDS AGAINST TOMORROW
Genre: Blues, Experimental
Favorite Tracks: "Odds Against Tomorrow," "A Writhing Jar," "Already Old"
Bill Orcutt has been particularly prolific this past decade, releasing everything from his thunder-clashing avant garde work with drummer Chris Cosano on last year's BRACE UP! to the hollow twang of his reimagined hymns and folk songs on 2013's A HISTORY OF EVERYONE. His sound carries a singular energy, Orcutt's playing and style always carrying with it a kind of knee-jerk spontaneity even on his more conventional compositions. He caps this 10-year solo run with ODDS AGAINST TOMORROW, a collection of originals that resumes the sonic trajectory of his self-titled release from a few years ago, continuing to explore his electronic sound (specifically that put out by his Fender Twin) through noisy but melodic blues riffs and loops. It's decidedly dense, as all of Orcutt's musical projects tend to be, but works as a companion to his self-titled record by matching a similar tone to his most accessible work. The siren ringing layers of "A Writhing Jar" or the manic blues noodling of "All Your Buried Corpses Begin To Speak" would easily feel overwhelming on, say, the disorienting lo-fi picking of 2009's A NEW WAY TO PAY OLD DEBTS, but here Orcutt isn't looking to antagonize as much as he's looking to comfort. Look no further than his reinterpretation of "Moon River," a reserved and spacious 90-second interlude, to see how much he's been willing to embrace quiet. When Orcutt grabs a guitar, it's always worth taking a listen, and ODDS AGAINST TOMORROW is as accessible a point as you could find in the journeyman guitarist's varied career. Give it a listen on Bandcamp.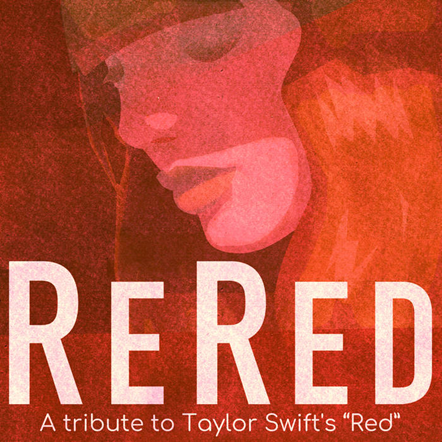 Various Artists – RERED: A TRIBUTE TO TAYLOR SWIFT
Genre: Charity Covers Album
Favorite Tracks: N/A
While I like LOVER quite a bit (even if it has too many tracks), I think we all long ago agreed that RED was the best Taylor Swift album top to bottom, the perfect blend of quite frankly every sonic decision pre- or post- that she's attempted in her career (LOVER included). The folks over at Something Merry, the charity organization responsible for last year's full-album cover release of Carly Rae Jepsen's EMOTION, are back at it again, enlisting a murderers' row of emo and indie rock's best and brightest to cover RED, donating the proceeds to Equal Justice Initiative (an organization that is working to end mass incarceration). Just like the CRJ covers before them, this collection shows off just how flawless the design of those pop songs are, and while I wouldn't say any of them are better than ol' T-Swift, a few get close. Notably, Bad Bad Hats give a nice electro rock burst to "22" and Weakened Friends nicely provide a soaring anthem rock treatment to "The Lucky One," and I'm always here for Happy Just To See You's depressing, twitchy yee-haw energy on "Sad Beautiful Tragic," but my MVP goes to The Wonder Years' Dan Campbell bringing a welcome amount of emo dramatism to the original album's best track, "All Too Well." Like every covers release, cherry pick it yourself and give a few bucks to a good cause while you're at it (and hit up our podcast editor Carter Moon if you'd like to learn more about what you can do to help end mass incarceration). Listen to RERED here.