It's our Bandcamp Picks of the Week, featuring the prolific electronic duo INVT and the collaborative bedroom pop wizardry of The Merrier!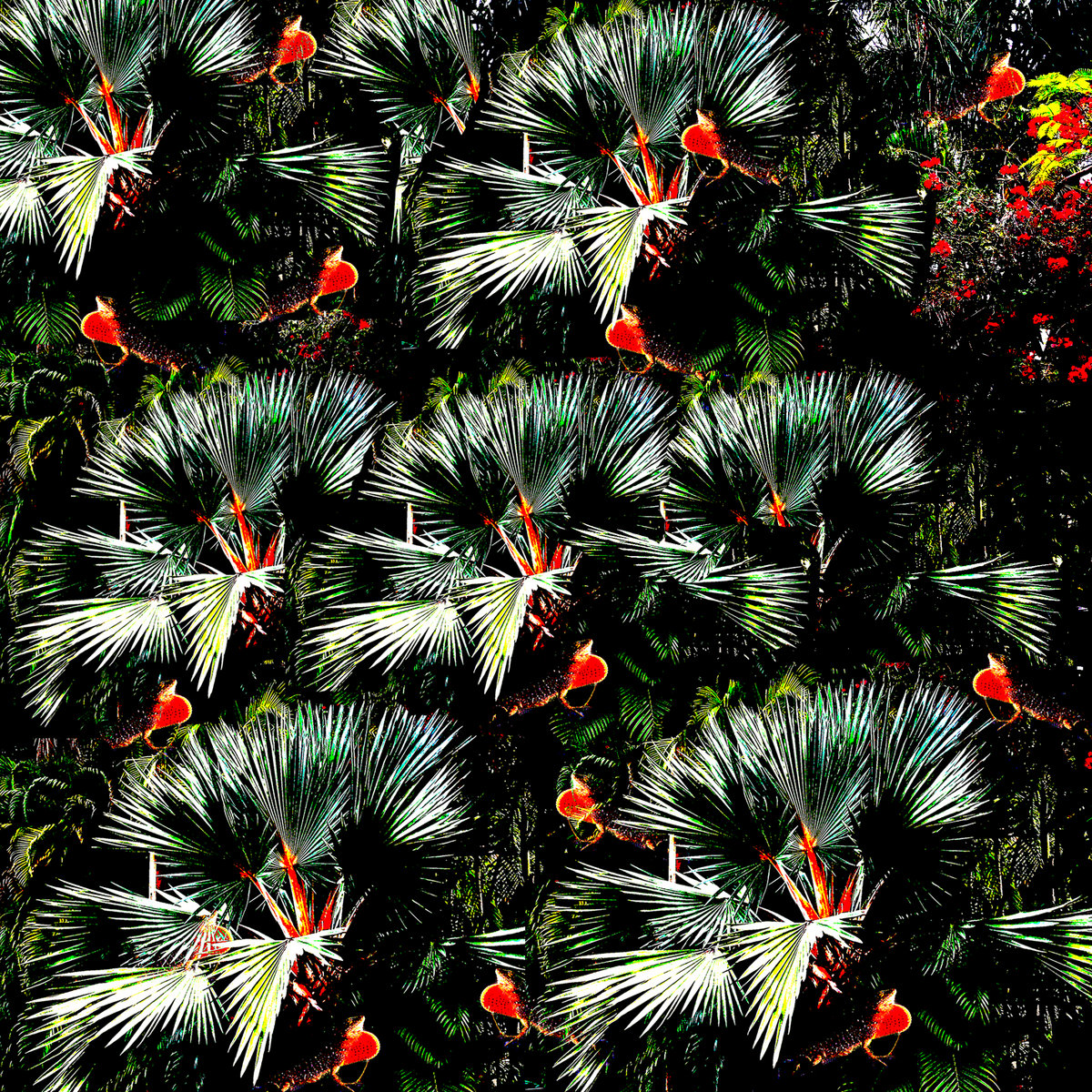 INVT – GAZEBO
Genre: Dubstep, Latin Bass
Favorite Tracks: "KOMODO," "BIOMA," "CARRIZALILLO"
Few artists have been as productive during the pandemic as INVT. The two best friends, originally from Mexico City and now based in Miami, started putting out music in 2018 and were starting to gain serious traction before COVID shut down dancefloors. But rather than hit a wall, INVT smashed through it, blossoming into a powerhouse that have released record after record, all while hand-making the undisputed best merch in music.
GAZEBO, their seventh album in the past 11 months, is their strongest to date. Playing to their strengths while experimenting with new styles and sounds, INVT have yet again taken their craft to the next level. The record spans their signature collage of bass, garage, and dubstep, with touches of kuduro, and dembow. They even venture into minimal, a previously unexplored area for the pair that immediately pays dividends on "KOMODO," my favorite track on the project. You can easily imagine hearing it at a Four Tet festival set. The run from "OCEANICO" to "CARRIZALILLO" is a thrill ride as they snap from track to track like a racecar around hairpin turns, each tune building off the last and boasting the duo's eclectic range of influences.
It's an impressive feat, especially considering this album only exists because the record they had planned on putting out was lost to a hard drive devoured by ants. For most artists, that would've been a debilitating setback; for INVT it was just the opposite. One week later they released their best album. These guys are the real deal—and get used to it because you're gonna be hearing a lot more from them. Check it out on Bandcamp. [Ryan Moloney]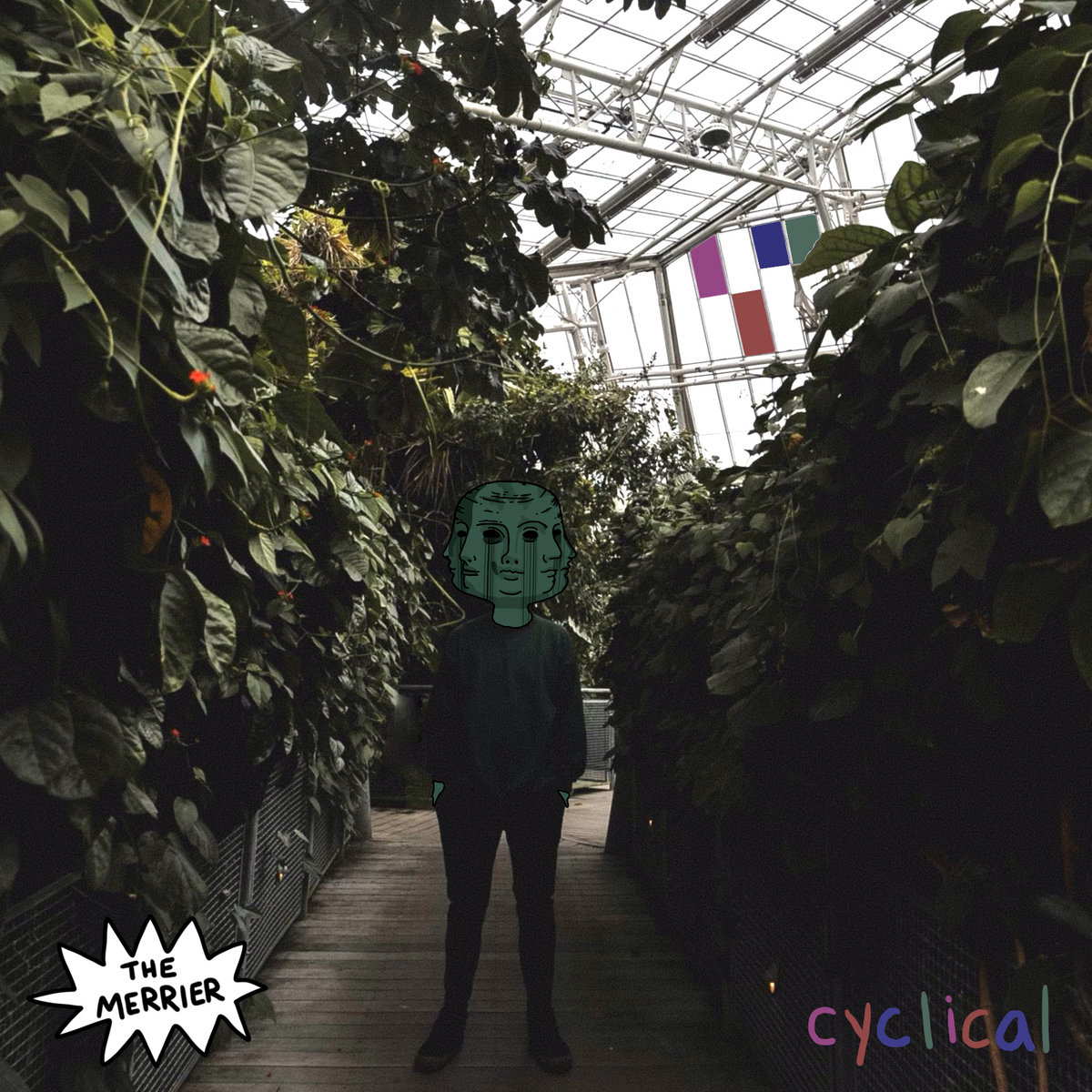 The Merrier – CYCLICAL
Genre: Bedroom Pop, Emo, Hip Hop
Favorite Tracks: "BMO," "Cathedral"
One of the most tired cliches we repeat perhaps too often reads as follows: "the more, the merrier." People deploy this mantra for inclusion on athletic fields, in corporate boardrooms, and at house parties with reckless abandon. That said, Cleveland's Jake Stephens has taken the phrase to its most appealing conclusion as The Merrier—a dreamo/pop project where he builds foundations for cross-continental collaborators to exhibit their vocal and written talents. On CYCLICAL, The Merrier collects a smattering of Ohio talents, and calls on some friends in Japan, to share in the experience producing a dreamy, cross-genre EP and cultivate a rising community of creatives.
CYCLICAL opens with "BMO," an uptempo delight that first showcases the musical prowess of Biitchseat's Talor Smith and Japan's lo fi prodigy BLUEVALLEY, whose confessional lyrics and disparate vocal styles both complement Stephens' reverberant production, blending the best of '80s sophisti-synthpop into a glistening, multidimensional presentation. Those underlying pop arrangements are the common denominator through each track, confirming the versatility of Stephens' pop sensibilities. "Cathedral" offers gentle, introspective rock-pop, featuring Cleveland hip hop artist Ponz, the Angel, who shows later on bop "Vaminos" with another Cleveland beatmaker, Masakiio. The gentle-yet-anthemic pop gem "gold" features the stylings of Kaitlin Gaspar, AKA Zinnie, who opens the track: "It's cyclical / Yeah, it's real sick / There's never gonna be / An easy fix." Much in the style of indie pop contemporary fanclubwallet, the track's bubbly hooks contrast with the rest of the track's lyrical content. Zinnie's plaintive verses on cycles of relationship trouble could be found on any bummer pop record but for Stephens' upbeat production.
Modes change to get somehow more wistful on "Venus," a track Stephens wrote himself and on which local collaborator Una Hanley sings. The song oozes romance; Hanley's voice acts as a space shuttle roving the universe, looking for one celestial being as pretty as the subject: "If we can send a rocket to the moon / How come we can never find a star / As pretty as you?" The EP closes with "Scenery," featuring 5th-wave emo powerhouse Superdestroyer, on a track which blends turn-of-the-'10s guitar pop and emo into something new altogether: emo for the digital age, in line with the oft-discussed fifth wave. CYCLICAL is, at its core, an exercise in collaboration, exemplifying how The Merrier deploys the dreamy and bouncy textures of synthpop to draw throughlines between genres that may, on first glance, appear to have rigid boundaries. What The Merrier offers around those boundaries is best achieved through collaborating with creatives whose expertise lies in and around these genres, allowing them to absorb the potentialities offered by the uncharted interstices. The Merrier promises that genre boundaries are there to be broken; bring your friends and some sledgehammers. Give it a spin on Bandcamp. [Devon Chodzin]