It's our Bandcamp Picks of the Week, featuring Private Lives' glossy and dynamic self-titled EP and Stockton, CA hardcore outfit MIRED's in-and-out DEMO '22! Read about both below!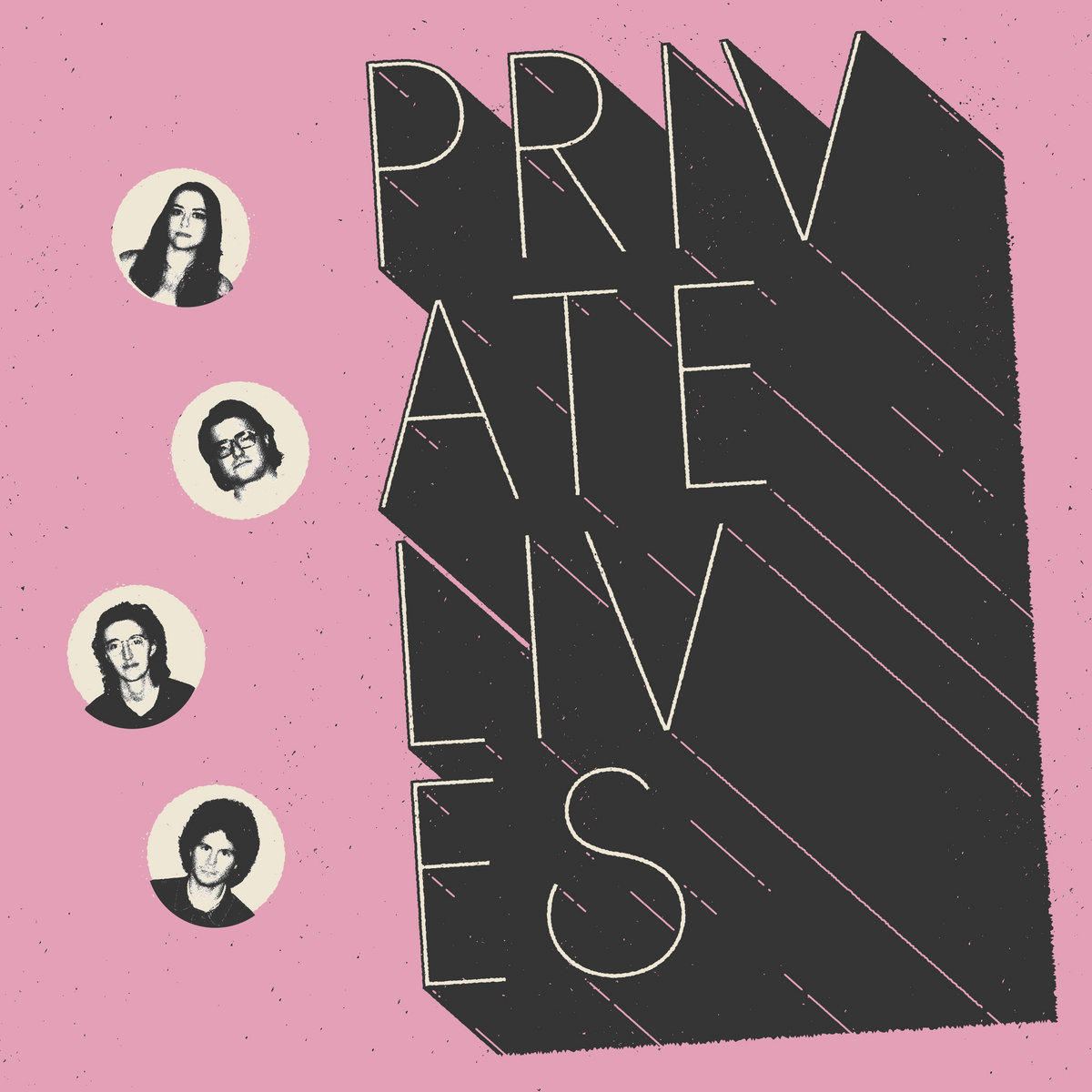 Private Lives – S/T
Genre: Post-Punk
Favorite Tracks: "Get Loose," "Private Lives"
Good music is food for the soul—and I don't care if I nicked that from some terrible wall art. If you have an album with true value (if only personally), then it's as nourishing as your favorite childhood dinner. On the flipside, there's unfulfilling albums (or, further down this rhetorical spectrum, LPs that leave you microwave burrito levels of queasy). If we're talking Private Lives, they're a confetti cake covered in hot fudge and Sour Patch Kids. That's no condemnation; as someone who often subsists solely on garbage, their five-track self-titled EP from October 2022 is scrumptious. It's that ever-so tasty, '80s-flavored mix of no wave and post-punk. Its 13-minute runtime means you can slam the sweet slacker vibes, bratty harmonies, brash tendencies, and lo-fi noise like a fistful of Gushers coated in chamoy/Tajín.
Sure, some of it's an empty sugar high. The frills-free buzz of "All the Queen's Men" shocks the system with a rush of cool and not-so-subtle lip-curling action—even if it doesn't really build much further. But it's like smashing a Blow Pop with a mallet for a few shards of something uber tasty (again, even if you're left half-full). "Misfortune" is more of the same, but its sugary aftertaste is different. It's a moment to show off their technical prowess and all-around sensibilities, and while it's only ever a snapshot, the band effortlessly fosters a specific mood. That skill is what makes these Fun Dip-esque songs often ring deeper than their innate structures. That dynamic extends across the title track and "Get Loose." The former builds some, and while that added structure is novel, it's more proof that the band's skill and drive are ultimately the difference between going hungry and something mostly nourishing. The latter is a definite high point: an undeniably infectious jam, it's where simplicity and prowess meet head-on in a crash of riot-inducing genius. These feel like the EP's nougaty core, and a powerful argument for the prowess required for making powerful junk food punk.
EP closer "Head/Body" nearly extends the streak of their inventive range, but instead demonstrates a noticeable downside: it takes a specific focus to make gumdrops into prime rib. (That analogy works,yeah?). As such, the slightest deviations or scattershot decisions can have a noticeable effect. There's an issue with making room for various sonic flourishes and interludes when you've got a rather specific aesthetic to perpetuate entirely. This is likely reflective of my own diet, but there's nothing wrong with regular doses of saccharine goodness. Is a lack of "depth" and "nuance" bad? If something stirs the spirit and emboldens the body, isn't it still good despite also being breezy and simplistic? Sure, that's the M.O. for loads of punk bands, but in this case, there's a certain truth to be found in unabashed joy, pure kinetic charm, and a passion for a singular frivolity. To paraphrase Mary Poppins, it's sugar that makes all that punk rock edge go down. Listen to it now over on Bandcamp. [Chris Coplan]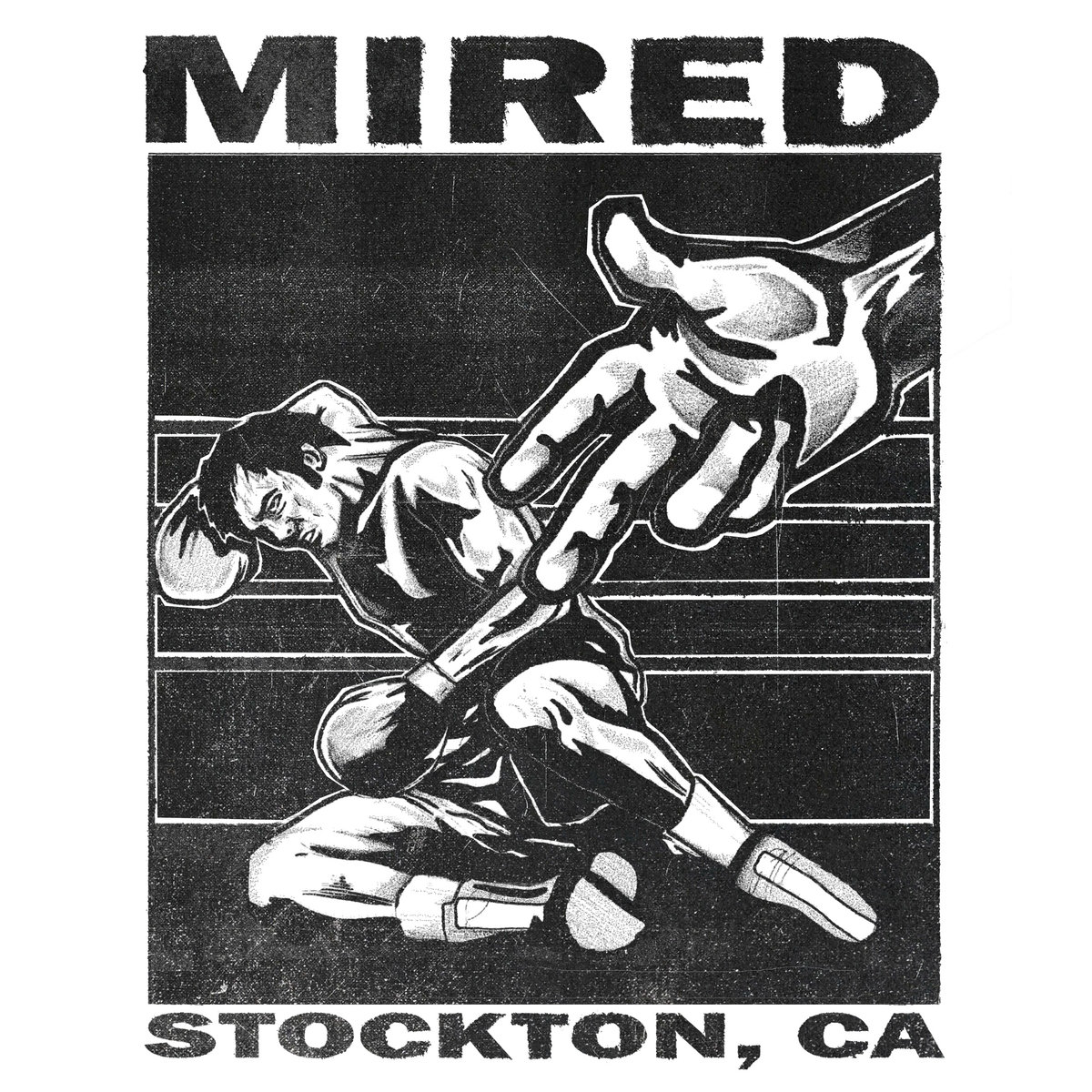 MIRED – DEMO '22
Genre: Hardcore
Favorite Tracks: "Caldwell Park," "Strike of '37"
Stockton, CA is the largest inland port in the state, the birthplace of Pavement, and my hometown. It's also a city that has filed for bankruptcy and gained national attention due to being hit particularly hard by the housing market crash. MIRED's DEMO '22 channels the intensity that builds growing up in a city that seems to actively work against its residents. Putting their city on their backs, MIRED bring a heavy intensity that evokes the sweaty atmosphere of the city's packed DIY venues—backyard house shows, skateparks, and garages. 
An aggressive and high energy hardcore release, DEMO '22 captures the heart of Stockton. With winding guitar riffs over tight, gunshot drums, the working class struggle is apparent in the lyrics. Strike of '37 stands out particularly; about the Stockton Cannery Strike of 1937, lyrics like "A dime for every dollar / The big boss made" and "Labor unity / Unity in numbers / Smash oppressive states / (Take back what's yours)" mirror the struggles of modern workers, holding solidarity through history. These five songs are like a love letter to the city where they've clawed out whatever space in which they could cultivate the scene. Clocking in at just over seven minutes, it's perfect for blowing off some steam on the first 10-minute break of your shift. Listen on Bandcamp. [Maxwell Flynn]