It's our Bandcamp Picks of the Week, featuring some enlightening free jazz from Cocktail Party Attack and an impassioned pop punk opus from Riverby!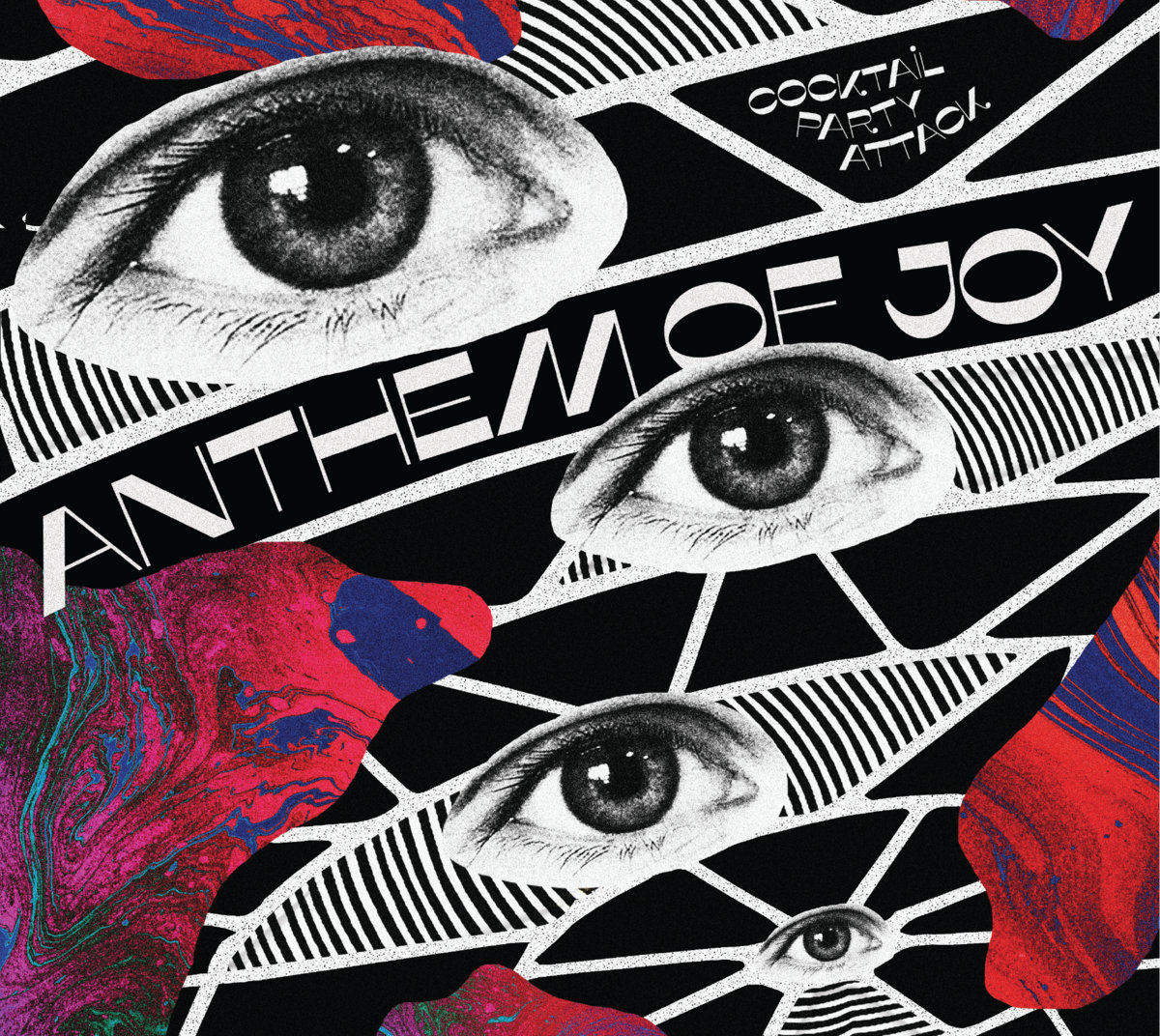 Cocktail Party Attack – ANTHEM OF JOY
Genre: Free Jazz, Avant-garde
Favorite Songs: "Sunday Call," "No Name," "Oom"
There comes a time in a young man's life where he's got to accept the inevitable—no, not his romantic prospects or even his own demise, but rather an ill-informed turn toward jazz. There's nothing wrong with jazz at all; there is, however, something wrong with being yet another devotee who confuses appreciation with 1) asinine feats of gatekeeping and 2) a surface-level reading of a deeply complicated genre and history-rich culture.
But I felt my resolve weaken something fierce when I heard ANTHEM OF JOY, a new seven-track LP from Amsterdam's Cocktail Party Attack. The trio seemingly make jazz for those of use who ignored it for years—which is to say, Very Much Jazz and Not Jazz At All. "Sunday Call" might sound like your standard cacophony of improvised jazz madness, but that extra-crunchy bass adds a deeply sinister layer to all that frenetic energy. Meanwhile, "Clean Left" only works because, before it meanders into abstract glory, the band builds a pretty standard but nonetheless interesting rhythmic groove. ANTHEM OF JOY leans on that balance throughout, with the slow, morose vibes of an extended, extra weepy ballad distilled into two minutes ("Balade"), or a 90-second jazz-funk explosion of epic proportions ("No Name"). Each track feels like jazz appetizers for someone who's spent years eating punk potstickers or EDM edamame.
So, sure, maybe my earlier descriptor is a little derivative, but the end result is still very much the same: there's a level of focus and accessibility here that never interferes with that jazz-ian dedication to experimentation and an utter abandonment of structure and other silly confines. It's why seven-plus-minute songs like "Fast Ahead" and "Oom" work so well; the former removes jazz as the centerpiece, and instead an addition to a wild, sprawling experimental rock piece, while the latter does much of the same but lets the jazz bits breathe a little more. All of the songs, but those mentioned specifically, demonstrate a very deliberate intellect tying everything together, and those very non-genre-adjacent ideas aren't just fun things to latch onto but make the trio's version of jazz feel all the more lofty and lively. The parts sometimes blend gorgeously, and other times there's clear separation between ideas and energies. That to me feels like the best kind of experimental spirit. 
Even if my prior resolve means I've missed out, or appeared otherwise clueless, it was worth it to not be yet another bad actor in musical criticism and culture-sharing. But ANTHEM OF JOY makes me rethink those past assumptions, and to reevaluate the value of engaging with jazz without the associative fear of looking silly and pretentious—not because of necessarily what it is or isn't, but because of it's very spiritual dynamic and a commitment to openness and freedom. Cocktail Party Attack is jazz for people who now can feel bad about their previous dismissals, and that's pretty swinging. Listen to it now over on Bandcamp.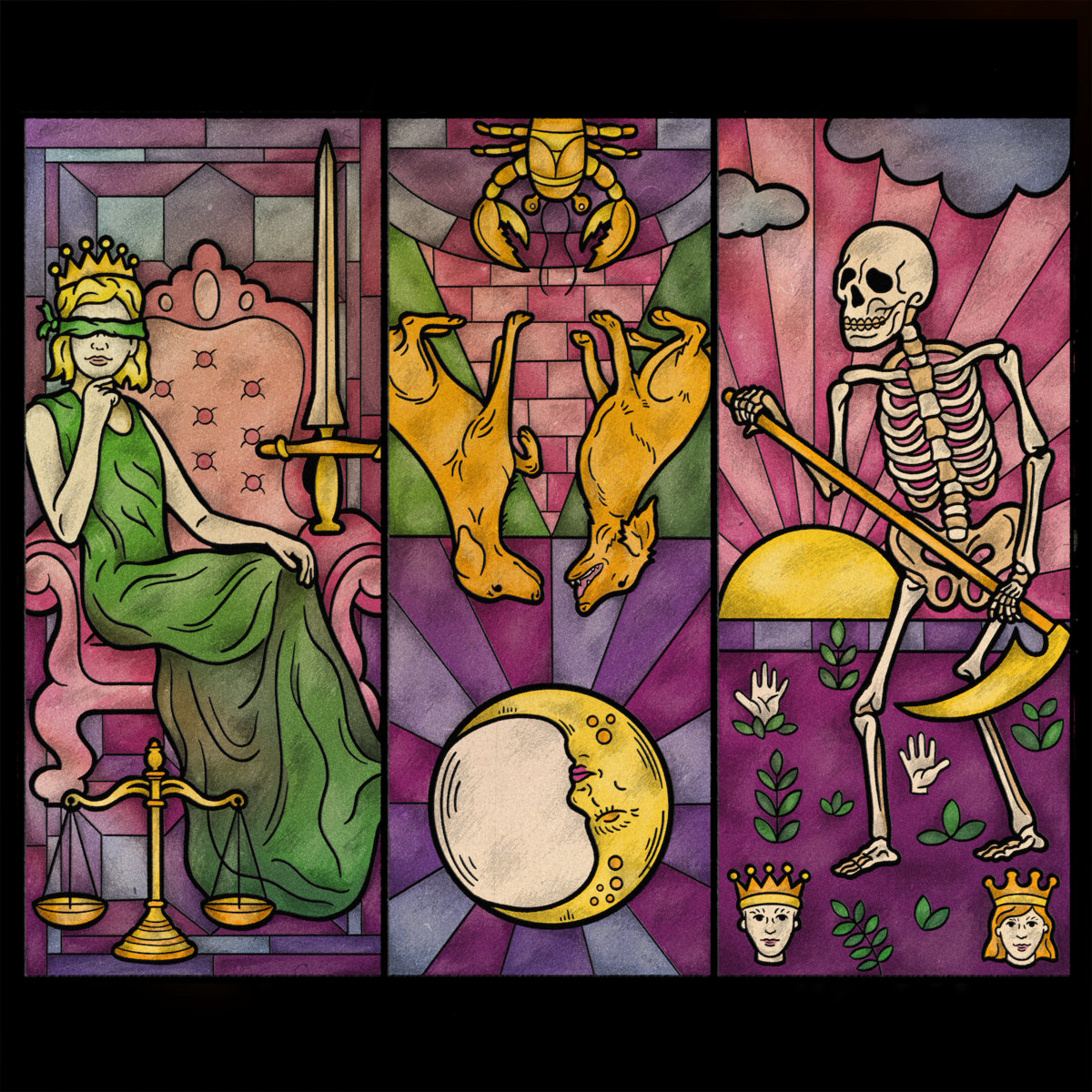 Riverby – ABSOLUTION
Genre: Emo, Indie Rock, Pop Punk
Favorite Songs: "Chapel," "Say It," "Off With Yr Head"
I won't take away from whatever Machine Gun Kelly is doing these days. ('Cause I could. Easily.) Because for whatever the reason (a genuine love, side effects of sprawling with Eminem, etc.), and even ignoring the fact that he's not exactly leading the charge, MGK's recent pop-punk outings are vital; it's all reminded a lot of folks that there's some interesting things happening in punk, and they're not all the result of cis white rap rejects. 
So, what better time than to highlight just such a talent than Riverby, led in part by dynamic singer-songwriter August Greenberg. The band's latest album, ABSOLUTION, is an evocative, whip-smart celebration of punk rock and heartache. (Weird how those two things work so well together?) And it's Greenberg—supported, of course, by guitarist Tyler Asay—who is the very beating heart of this 10-track effort. 
Greenberg's razor-sharp ruminations on love bound between the bloody fury of "Baseless," which will scare you into never being a shit partner ever again; the equally earnest and hard-hitting balladry of "The Moon"; punk-meets-cabaret, with a dash of theatrical violence, in "Off With Yr Head"; and the prog-esque angst jam of "Say It." Regardless of genre inspirations or style choices, Greenberg's writing is approachable while still drenched in emotion, delivering vocals that hit like a pissed-off Pat Benatar; the whole album dissects love and its putrid fallout in profound detail. It's great to not only see someone besides whiny dudes talk about exes, but it's even greater when done to honor pop punk and absolutely batter its confines with creativity and unabashed joy.
But to call this just some pop punk-esque record wouldn't do it justice. Greenberg has moments here which ramp the theatricality to 11. It starts with "Burn Yr House Down," which is a straight barn burner (that also samples SOCIAL NETWORK). But from there, album closers "Chapel" and "Imagine The Ending" become huge, almost operatic pop ballads that maintain that mega punk wit but still reach new heights of emotionality. They're left turns, sure, but they're deeply affecting. It's a way to show not only what real punk can be—a shot in the solar plexus—but to give Greenberg a chance to settle their ghosts in a way that seems most fitting to them individually. In that sense, they're not so much outliers, but a deeply profound way to explore the pillars of punk and love and everything in between. Listen to it now over on Bandcamp. That stands double for you, MGK.