Bandcamp Picks of the Week is back and better than ever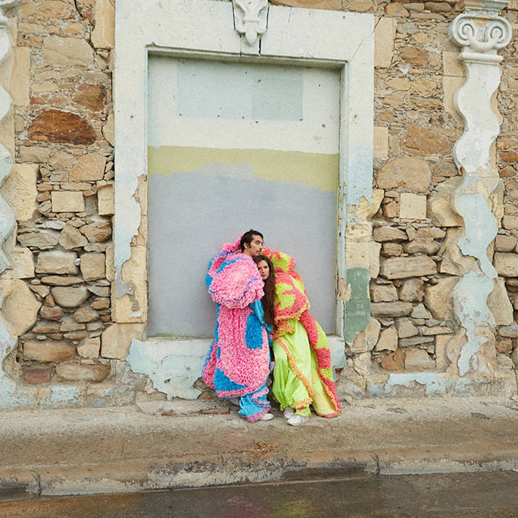 Buscabulla – REGRESA
Genre: Latin Art Pop, R&B
Favorite Tracks:  "El Aprieto," "Club Tú y Yo," "NTE,"  "Manda Fuego"
It is a treat to hear Latin pop music that is lush without losing any of its brightness. Buscabulla's REGRESA fuses flexible modern R&B with a vibrant, textured grooviness, underground pop music that soundtracks clubs well above your paygrade. While the songs are predictably smooth, Buscabulla become more colorful, uncanny hosts as the album goes on, your evening soundtrack becomes a free-floating journey of expensive-sounding Puerto Rican synthpop. It's sexy music, songs like "Club Tú y Yo" with its flourishes of bubbling synth and saxophone, or "Nydia" with the surprisingly urgent drum machine build, both ideal soundtracks for nights alone by yourself, be it for a solo dance party, a dinner for one, or perhaps more lustful activities. Even the boldest, most intense songs musically on REGRESA, notably the acid-melting parade dirge of "El Aprieto" or the funky lo-fi loops of "NTE" each feel intensely personal, vocalist Raquel Alfredo giving impassioned isolating performances even as the production commands a much larger space. Fans of Rhye, Empress Of, Little Dragon, et al. need to be giving REGRESA a listen. You can find it over on Buscabulla's Bandcamp.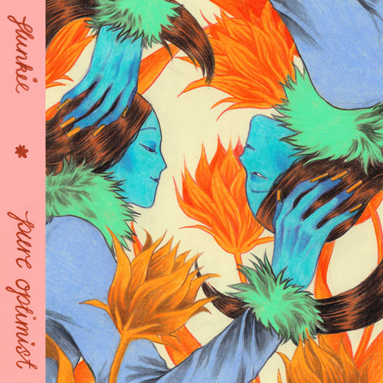 flunkie – PURE OPTIMIST
Genre: Lo-Fi Bedroom Pop
Favorite Tracks: "good again," "promise," "heart"
Up until this very moment, as I hear the album play faintly in the background whilst I write this on a Tuesday evening, every time I'd listened to flunkie's PURE OPTIMIST it was early in the morning, sometimes the first thing my ears had heard that day. Particularly in our current moment, there is something beautiful yet crushing about hearing soft, delicate, helpless harmonies on an album titled PURE OPTIMIST only moments after you've woken up, but flunkie magically let's the quiet earnestness linger to a point of calm. It's impressive, to find that kind of zen energy amidst heartbroken lo-fi bedroom songs—certainly anyone who's heard a boygenius release over the last several years has heard elements of that playbook blown up to dramatic, nearly theatrical levels. The closest this album reaches to that is on highlight "good again," the distant vocals intensifying at moments in fits of passion. But by and large flunkie keeps things at a level tranquility, a focused seclusion to the production that recalls Yowler's 2015 stunner THE OFFER. The vocals rarely push beyond a hush, the guitar parts minimal and not overthought, each song beyond delicate in the way they land on top of each other. By most accounts, PURE OPTIMIST should make me cry, but in the morning hours there was something kind of awe-inspiring about its reservedness. Watch the sun rise to it. flunkie's PURE OPTIMIST is out this Friday (5/19) over on Bandcamp.