It's our Bandcamp Picks of the Week, featuring the vibe fueled journey of Arms and Sleepers' FORMER KINGDOMS and the crisp hardcore of Warthog's self-titled EP!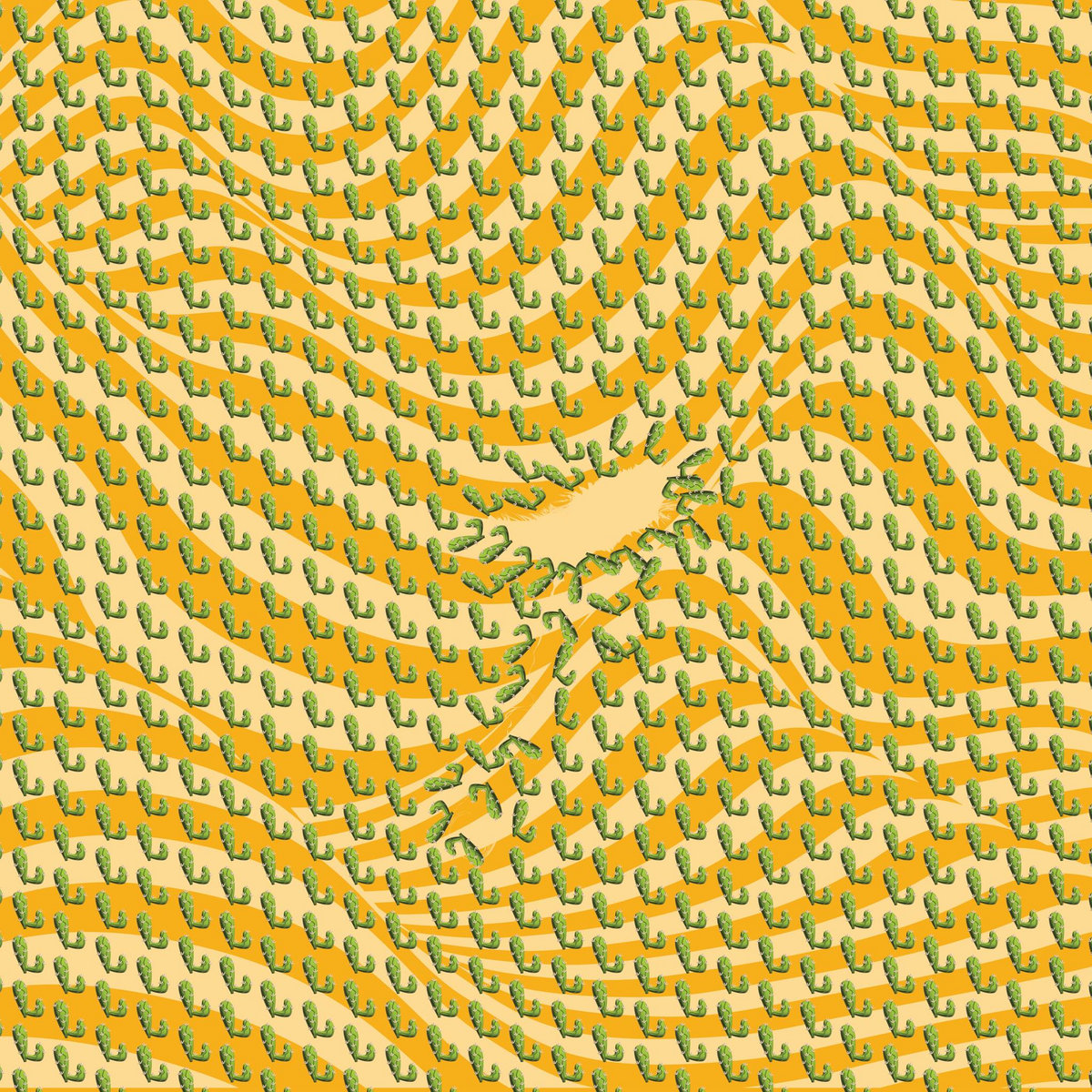 Arms and Sleepers – FORMER KINGDOMS
Genre: Trip Hop, Experimental
Favorite Tracks: "falling for you," "je suis je ne suis pas," "thru & true"
Mirza Ramic left his native Bosnia & Herzegovina in the mid-1990s to come to the American mecca of… Tucson, Arizona. (Ramic and his family later relocated to Boston, Massachusetts, where he met former Arms and Sleepers bandmate Max Lewis—the rest is, uh, history.) Ramic has since recorded an album to chronicle that experience, a journey "far removed from everything he was previously familiar with and at the footsteps of a new life ahead." Since the resulting FORMER KINGDOMS has cacti on the cover and not, say, beans or whatever, it's safe to say we can frame this as a Tucson-centric affair, and thus another entry in the long but underappreciated canon of desert music. And in that sense, this 16-track affair feels really powerful… unlike Tucson. Boom!
There's no tinges of psychedelia, or a heavy homage to grunge; this is a more abstract take of a man revisiting his younger self and visions of America as a sprawling desert landscape ripe with promise (and great super fries). With its playful strings and American-drenched samples, "blueberry and chocolate chip" feels like a proper homage to the small towns that dart desert landscapes. You can practically feel the cool air amid a scenic night drive as "je suis je ne suis pas" methodically unrolls over four minutes. Meanwhile, "falling for you" feels like an R&B jam trapped in amber—a perfect song for the timelessness of life in the desert. And "when moon was its only companion" is the sort of song you'd want to hear while wandering the low desert before heat stroke sets in. "disintegrating in your soul" has no perceivable gimmicks, and just beats with warmth and understated sensuality. Or, "thru & true" has the perfect blend of earnest sonics and a tad more oomph to feel like a proper hip hop ballad. 
But the fun in imagining all these songs as an ode to the desert is that, well, that's my home (on a number of levels). Seeing FORMER KINGDOMS filtered through this lens feels like communicating with Ramic on a really intrinsic level—on a plane where we both might share fundamental things like the promise of better days, the value of community, and how home is never what we expect. Or better put: deeply American ideals that make this country worth a damn (when it's not a literal cesspool). In that sense, no matter where Ramic is speaking of, I feel closer to him through this record, and can share a joy and power that's unbound by geography.
The mark of a great record is how well it converses with the listener. What the artist is saying, and what that ultimately means for me. In the end, this record is a one kind of conversation worth having: people building a home through sounds, emotions, and shared ideas, and celebrating that construct as the thing that makes life and its many troubles worthwhile. Home, folks, is where the groove is, and this LP's got that in spades. Listen to it now over on Bandcamp.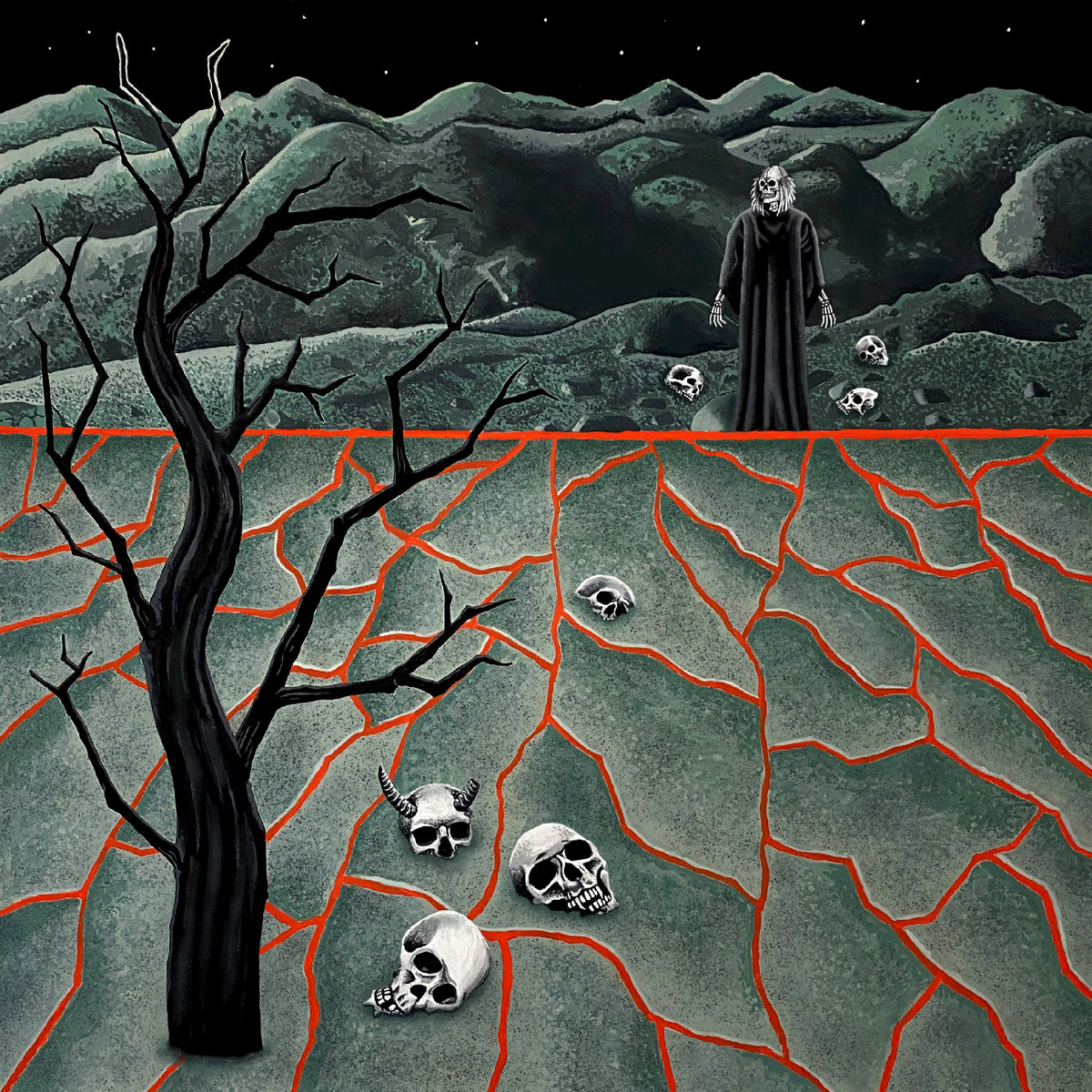 Warthog – S/T
Genre: Hardcore
Favorite Tracks: "Four Walls," "Terrestrial Progress," "Digital Tumor"
I get that, as a person who likes punk, admitting my indifference to hardcore should merit an atomic wedgie. But I've always liked my angry music with a little wink of irony, and most (genuinely great) hardcore is too committed to its sheer savagery to be anything but the equivalent of a boot to the mouth. There's clearly exceptions to my hardcore reluctance, since Buggin has recently shown me the light. And, ultimately, it's all about a mix of prowess, intensity, and commitment. In that regard, Warthog and their self-titled fifth EP have to make my list (written in blood, of course).
In terms of prowess, the EP's opener "Four Walls" brings the complicated structure without ever dampening the sheer brutality and nihilism. (God, those guitar parts throughout are so thrilling.) It feels like a proper hardcore song, and one that sets the tone for everything to come. Meanwhile, for outright intensity, you could once more argue "Four Walls"—if "Terrestrial Progress" didn't whirl itself into such a fever that you feel as if you've been sucked into a circle pit with Godzilla, Cthulhu, and Jason Voorhees. A huge part of that is the vocals of Christopher Hansell, who I'd say should leave his day job pronto, but he's also a hell of a publicist. Finally, when speaking of sheer commitment, "Digital Tumor" wins, not only for its name, but because it somehow builds and builds into a maelstrom of hardcore madness bordering on the satanic. (It's also the point where I realized the two guitarists are named Goo and Sully—that's dedication!)
But there's something more here than just noise and chaos and gimmickry. It's that extra crisp production value (the band clearly takes their time with each release). Or, the sheer expansiveness that fills every second of this 10-ish-minute affair. Even the way there's little pockets of nuance and greater context despite the onslaught of aural destruction. There's lots of great hardcore out there–regardless of what my silly little butt says—and this EP not only exemplifies that, but also does enough to reach across the "aisle" to folks who haven't yet seen the light. It's an unflinching specimen of its chosen genre that dazzles devotees and newbies alike with raw power, vigor and creativity, and a great balance of organics and "theatricality." Maybe I won't be wearing combat boots and athletic shorts any time soon, but this EP proves hardcore magic is truly plentiful. Listen to it now over on Bandcamp.