It's our Bandcamp Picks of the Week, featuring an eclectic smattering of sounds this week from the buzzy Rosie Tucker, the groovy Superorder, and the throwback-y Vision Video!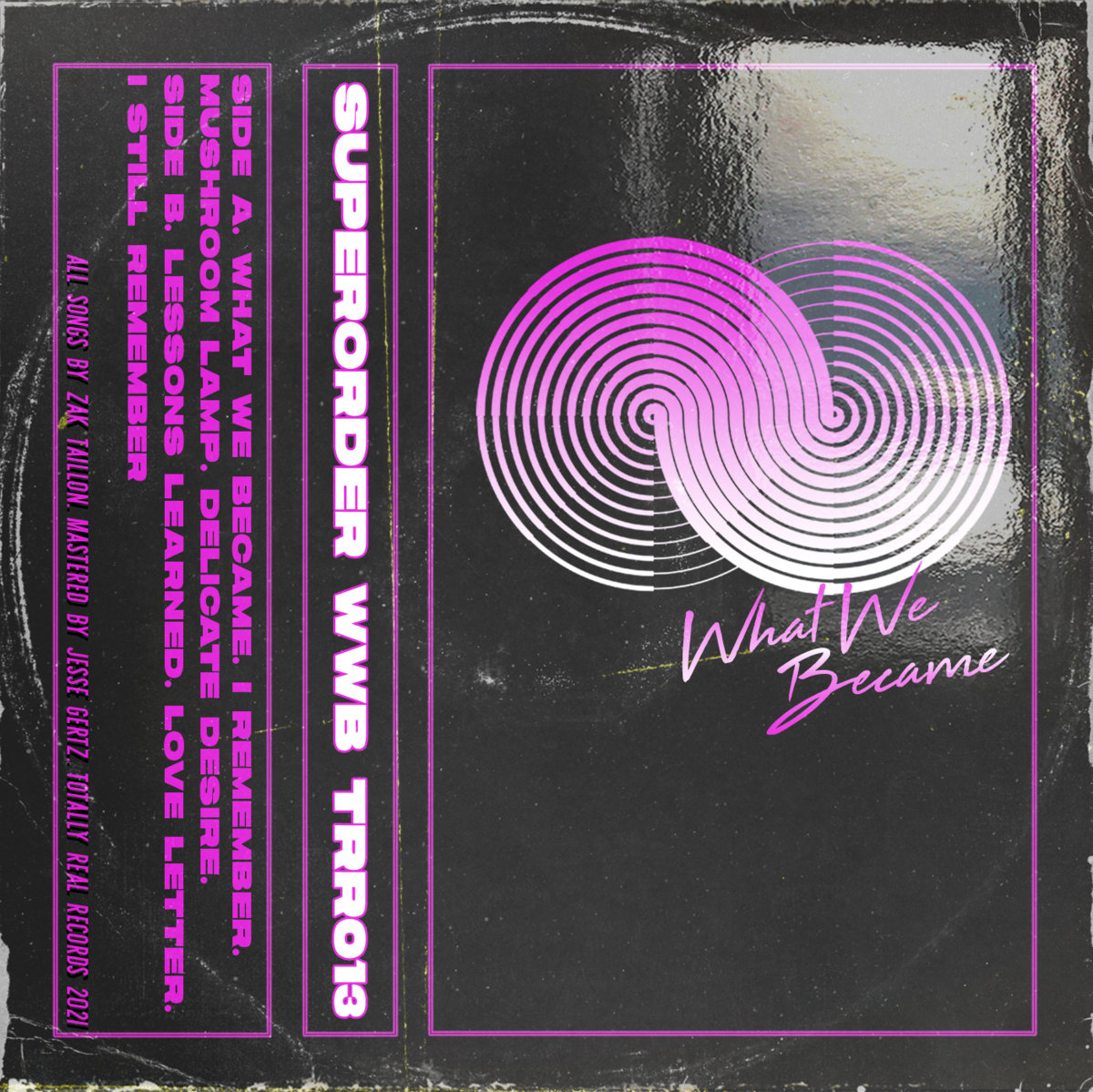 Superorder – WHAT WE BECOME
Genre: House, Synthwave
Favorite Tracks: "What We Become," "I Remember," "Love Letter"
The rules of White Boy Summer, as carefully detailed by one Chet Hanks, were decisively simple: You aren't allowed to wear plaid or checkered shirts, no Sperry topsiders, no calling girls "smoke shows," and (obviously) no salmon-colored attire. And while White Boy Summer has, rightfully, become a laughable, passing moment in the culture, should we still participate, might we look to Superorder to be our vibes-based ambassadors. The sunglasses. The smolder. The respective fits. These are our leaders in a strange, foreign world, and they make music properly prepared for this charged summer. The duo from Portland, ME, performs spacy, synth-laced electronic music—casual yet focused, simple yet cool. While their 2020 release, EXCELLENT SYSTEMS, was an explosive score straight out an '80s action film, with the driving Schwarzenegger-esque muscle to properly elevate it beyond a sea of nostalgia, their recent seven-song release, WHAT WE BECOME, is a decidedly club-oriented pivot. A series of brief, house-centric cuts that pulse and pound with the anticipated anxious and excited energy of a summer for the books, it's the brief moment of bliss we need to prepare ourselves for what is going to come. Throw on "Lessons Learned" before you hit that next Uber. Let "I Still Remember" be the echoing transmit of a night you're prepared to excitedly forget. The rules of White Boy Summer, the ones that will linger anyway, are aesthetic, and you can't find a better release to capture that aesthetic than WHAT WE BECOME. Go scope it out on Bandcamp. [CJ Simonson]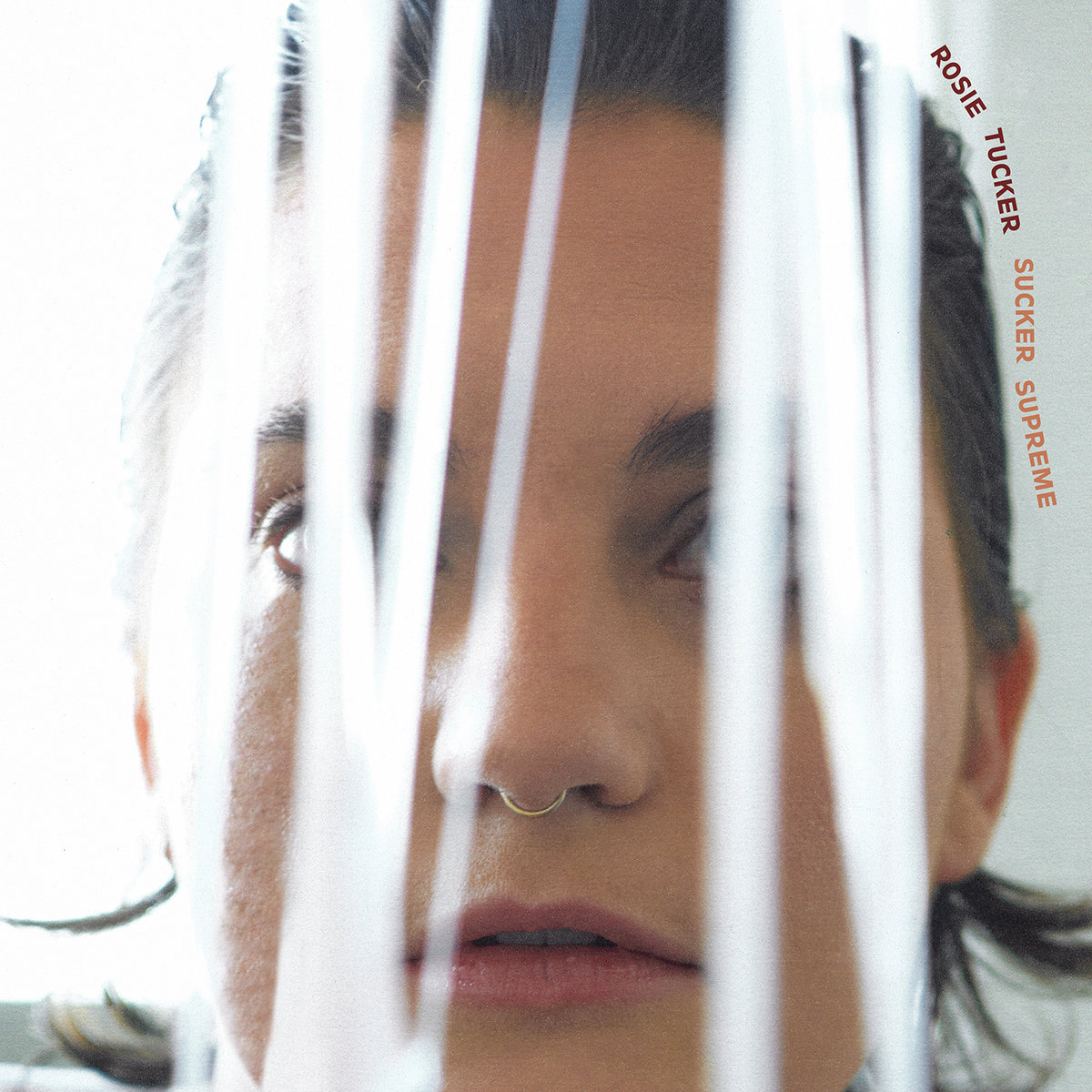 Rosie Tucker – SUCKER SUPREME
Genre: Indie Rock
Favorite Tracks: "Habanero," "For Sale: Ford Pinto," "Peach Pit," "Ambrosia"
With SUCKER SUPREME, Rosie Tucker has brought an ancient magic to the indie rock table. The proof? The day after I first heard Tucker play "Ambrosia," I went out and bought the ingredients to make actual ambrosia: not the fabled nectar of the gods, but the heinously sweet, Cool Whip-based American fruit salad. Since the song hadn't been released yet at the time, that was the closest I could get to experiencing it again. Sadly, the fruit salad is as much the song as a bottle of saltwater is the sea.
It's hard to explain what exactly is so hypnotizing about Tucker's album. Maybe it's the way it contradicts itself, each song mixing the painful and the soothing, the playful and the serious. It keeps you alert, it makes you pay attention by never giving you what you expect. Melodic tension goes unresolved in "Habanero" and "For Sale: Ford Pinto," and the jagged rhythm of "Airport" fishhooks into you, pulling you upstream without room for a breath. And as always, Tucker's lyrics are both precise and beautiful, fitting together in a way that is pleasing to the ear regardless of what language you speak. The mix is in perfect balance, no part of a song competing with another. It's an album that makes you believe that music is the closest thing we'll ever get to magic and even more powerfully, it makes you believe that ambrosia is edible. Head on over to Bandcamp to get a taste for yourself. [A.E. Hodge]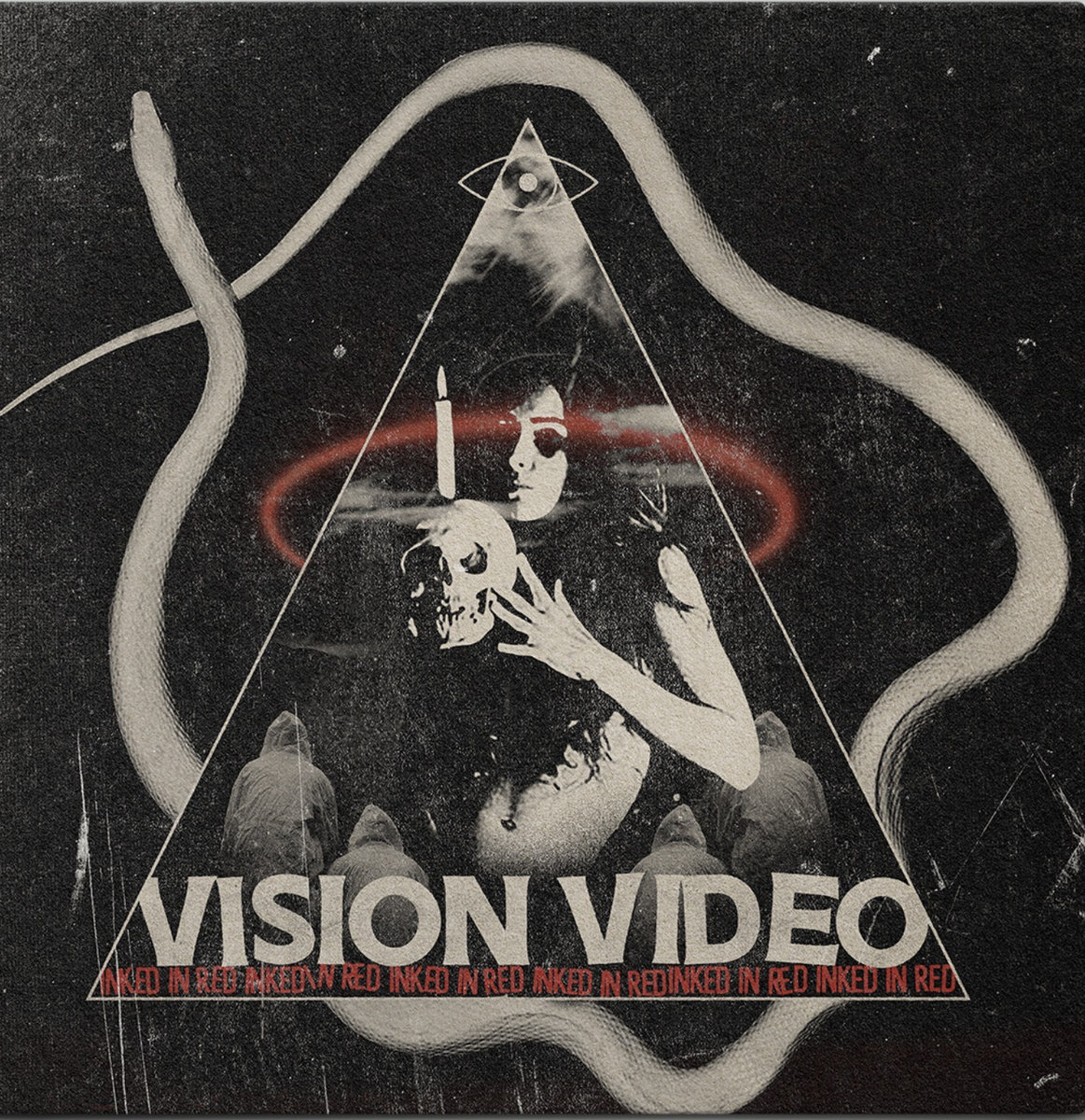 Vision Video – INKED IN RED
Genre: Goth Pop, New Wave, Post-Punk
Favorite Tracks: "In My Side," "Organized Murder," "Run"
Vision Video first came on to my radar, as most great new bands do, thanks to MGRM's fearless leader CJ Simonson when they got booked to do the magazine's event Dime in the JQBX. When he passed along the band's debut single, "In My Side," last year in the thick of quarantine, my first thought was that it featured the best New Order bassline that isn't actually by Peter Hook. The Athens goth-pop outfit just dropped their debut full-length, INKED IN RED, a collection of 10 tracks they've accurately branded as "dance music for the end-times."
Led by singer/guitarist Dusty Gannon, the quartet pays perfect homage to post-punk artists like The Cure, Bauhaus, and Joy Division. Gannon's theatrical, emotional bellows breathe a new energy into a familiar, classic sound on dancefloor sing-a-along-ready tracks like the aforementioned "In My Side" or the infinitely catchy "Run." "Static Drone," a single released earlier this year, features a unique, bouncing rhythm, with Gannon's chords edging into early The Smiths territory. The band seamlessly blend lead melodies across guitars, basses, and synths, and listeners are sure to find catchy new hooks with each listen. Keyboardist Emily Fredock handles lead vocals on "Comfort in the Grave," a straightforward stomp through classic goth tropes like betrayal, altars, and pale lips, all over sharp synths and pounding drums. The bulk of the album is exceptionally upbeat, with the band only slowing things down on the closing track, "Agent Orange." The song starts off rather sparse, with a simple, repetitive bassline over a heavy beat, dusted with faint harmonics and muted strumming, but builds into a fierce war cry, ending abruptly with Gannon screaming. It's a masterful combination of the sparseness of the Cure's PORNOGRAPHY and the pop sensibilities of THE HEAD ON THE DOOR.
Vision Video wears their inspirations and influences right on their sleeves, but it never feels contrived. The overall vibe is dark and moody, but the amount of fun the band is having creating music that pays tribute to the bands they grew up listening to is palpable. Any one of these tracks could slip into the rotation at your local hipster bar's goth night and be met with unanimous approval. You can support VISION VIDEO by purchasing a copy of the record on Bandcamp here. [Jake Mazon]