It's our Bandcamp Picks of the Week, featuring a pair of catchy power pop adjacent rockers, including Hoorsees' A SUPERIOR ATHLETE and Jacky Boy's MUSH!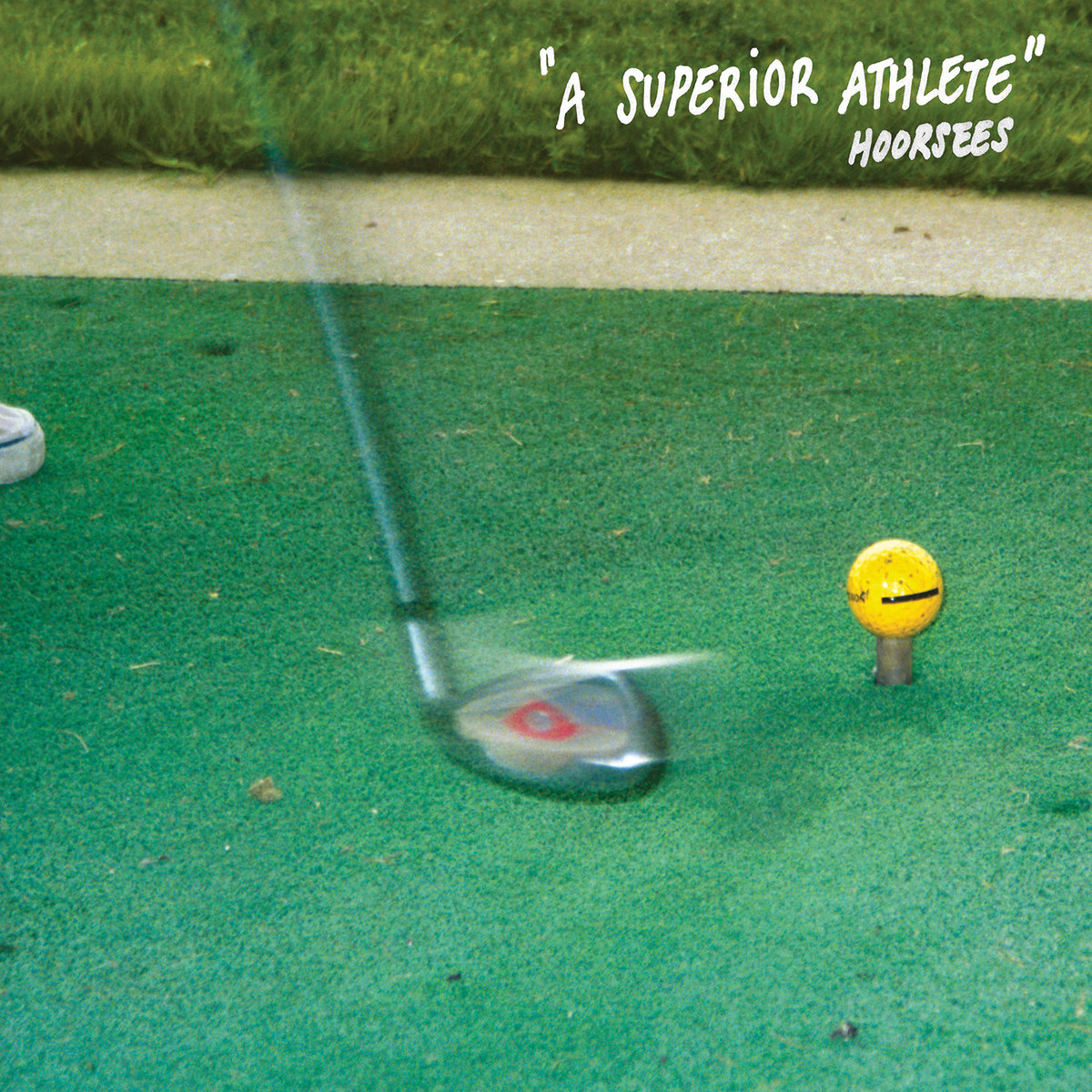 Hoorsees – A SUPERIOR ATHLETE
Genre: Power Rock
Favorite Tracks: "Memory's Knife," "Blue Pants," "Jansport," "I'm Wearing my Raincoat in Summer"
In the Netflix series LOVE, comedian Paul Rust plays the loveable, yet emotionally insecure film geek Gus Cruikshank. His idea of a good time on a Friday night involves making up theme songs for movies with his fellow film nerd friends. Before picking up his bass, Gus flips through a DVD wallet, naming movies they could improv a theme song for and see what inspiration may strike. WHILE YOU WERE SLEEPING, CARLITO'S WAY, EAT PRAY LOVE; a slew of films that don't lend themselves to a catchy theme, which become the inspiration for greatness. Each song, while incredibly awkward, is used as a brilliantly funny and charming way to show the special bond these goobers have.
The opening track on A SUPERIOR ATHLETE, the sophomore album from Persian indie rockers Hoorsees, could have been written by Gus and his friends. "Week-end At Bernie's" is about watching the titular movie, along with other '80's and '90's "classics," when the band was in lockdown. It's simple, it's goofy, and it's an absolute banger. Its rousing chorus of "We're watching Week-end at Bernie's / We're watching Week-end at Bernie's!" fits the aesthetic of the songs Gus and his gang conjure up in his apartment living room. Listening to "Week-end at Bernie's" or "Jansport," you can just as easily picture the four members of Hoorsees spending their time together–instruments in hand–ready to process the popular culture of the past they'd been consuming into lush indie rock.
If you haven't heard of them before now, know that Hoorsees put out their stellar self-titled debut, which was one of the best records of 2021 you probably haven't heard. It's an impressive collection of moody slacker rock. Singer Alex Delamard sounded worn down and almost disinterested, which added to the brilliance of shoegazy tracks like "Fuckhead" and "Videogames." However, the Hoorsees of one year later sounds like a band that's skipped ahead to album three.
A SUPERIOR ATHLETE is a record that showcases an incredible amount of growth within a short amount of time between records. Delamard delivers his lyrics with more energy and confidence on these songs, while the rest of the band provides hook after hook of power-pop goodness. Upbeat, jangly guitar songs like "Cream & Onion" and "Memory's Knife" might please fans of Alvvays or New Zealand indie-poppers The Beths. The uniqueness of Delamard's accent also adds something to the appeal of the band. There's absolutely no way you could hear Delamard sing "And yeah I surf on the internet" and not find it charming.
A SUPERIOR ATHLETE was made by a band you can tell is having a much better time, as is evident when they name drop Modest Mouse, YU-GI-OH, Pavement, and RUSH HOUR unironically all in one song. It's that lack of pretension and a genuine feeling of optimism on even the saddest of tracks that make this album feel special. Maybe they've been regularly seeing a therapist and building back their self-esteem. Maybe they're just like Gus and his friends, writing songs about niche pop culture for fun. Maybe they're just done with being locked down and are ready to rock. Whatever it is they're doing, let's hope they keep up the momentum. You can check it out on Bandcamp. [Jack Probst]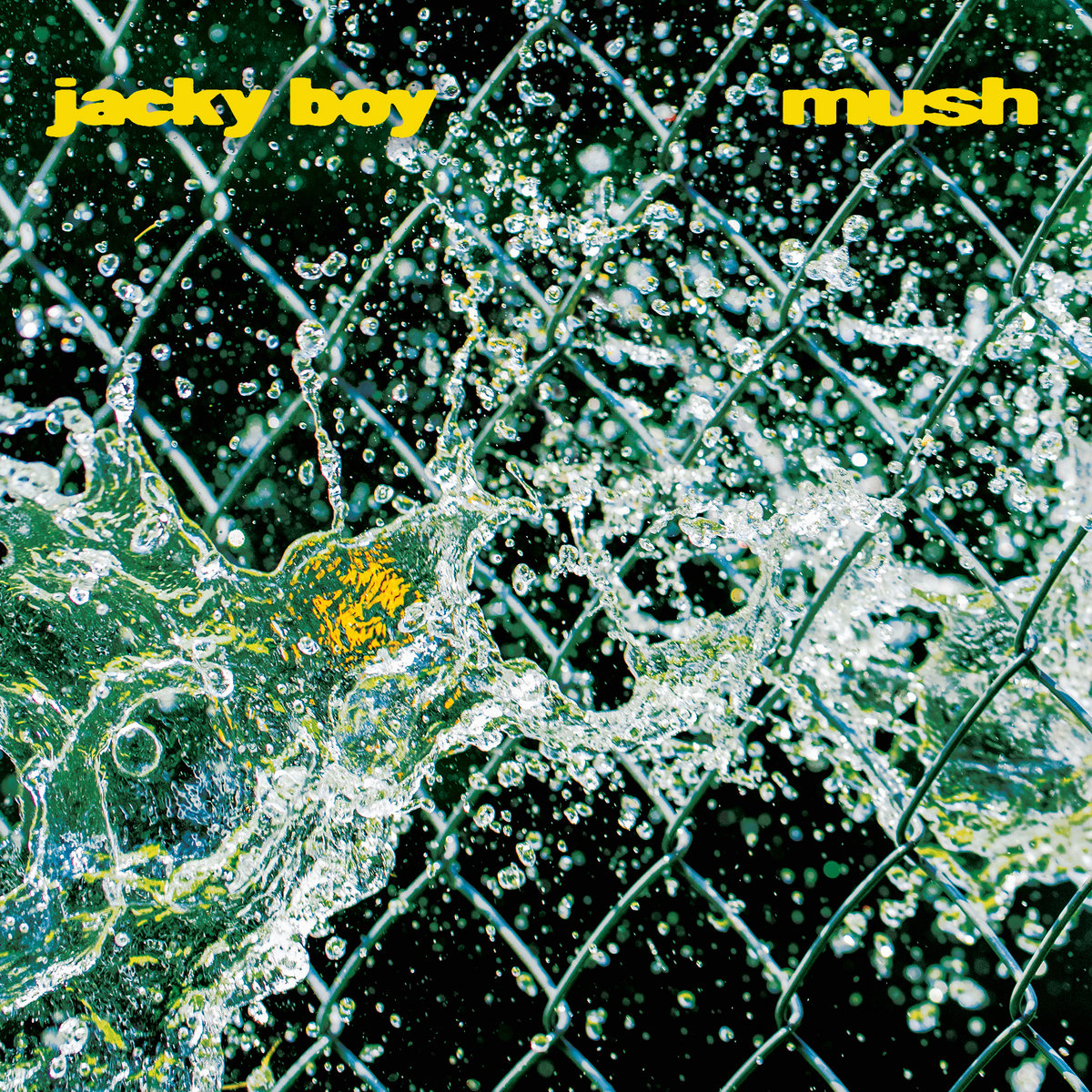 Jacky Boy – MUSH
Genre: Pop Rock, Post-Grunge
Favorite Tracks: "Good Enough," "Get Me Out," "If You Mean It"
Despite having a deep allegiance to it, I never considered the post-grunge '90s alternative rock scene "cool," per se. I also never considered it even particularly good—to watch the Heart In A Blender Guy work through whatever that era was on Twitter Dot Com over the last few years has been gratifying from the standpoint that, outside of Stephen Jenkins, most of the near-one-hit-wonder radio rockers of that time seem comfortable labeling what they did a passing sound of a dying industry. But even if it wasn't good by any classical measure, I will defend it with my life—give me a karaoke version of "My Own Worst Enemy," or the dollar bin used copy of SO MUCH FOR THE AFTERGLOW, or the advertisements for "one night only with the Spin Doctors," and pump that shit into my fucking veins.
To hear the radio sheen of that era return across a sect of true indie artists has been fulfilling, even if–much like the modern state of the artists they're pulling from– it all seems to exist in some kind of confused, sceneless nostalgia trip. (Remember when Lorde claimed she didn't know who Primal Scream were?) We're apparently just in that time and place for music. Enter Jacky Boy, the Indiana rockers whose latest is the purest, most distilled form of '90s alt rock comfort food one could imagine. MUSH, their latest for Darling Records, expertly lands rock harmonies while having a VH1 accessibility, a smoothed out sound as compared to their spunky yet raw 2017 debut ON GOOD TERMS WITH EVERYONE YOU KNOW.
The sheen isn't as bright here as it has been for others mining the mid-to-late-'90s right now (a brief shout out to No Win and their New Radical(s)ized video that just came out this week). But there's a heavy dosage of bands like Everclear or Sponge or Spacehog in the songwriting. Single "Good Enough" has the kind of pocket rhythm and delivery that recalls a Third Eye Blind song, without being as overt in its pop sensibilities—like with most of MUSH, the decidedly indie rock end product is catchy, but not tryhard. In a quick half hour, we get a plethora of buzzsawing hooks rife for weekend radio shows. Highlights include the drowning cry for help "Sun," the early Weezer musicality of "Get Me Out," and the closing credits fade-to-black of "If You Mean It," which throws some strings in the mix to really bring the whole thing home. Like I said at the top: pump this shit into my veins. If I'm going to have to brave 100 degree days, I may as well do it with Jacky Boy queued up on the car stereo. You can check MUSH out over on Bandcamp. [CJ Simonson]