Bandcamp Picks of the Week is back and better than ever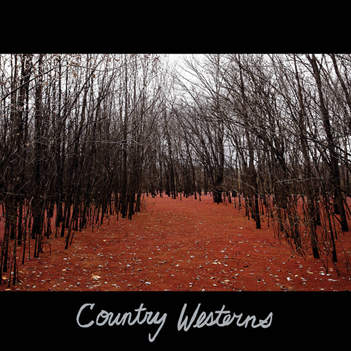 Country Westerns – S/T
Genre: Rock, Alt-Country
Favorite Tracks: "Anytime," "I'm Not Ready," "Close To Me," "Slow Nights," "Two Characters In Search Of A Country Song"
Look: I irrationally love this album.
I'm not going to attempt to be even mildly democratic about my love of it. Attempting to do so would refute the mere idea that some kind of divine intervention, a spiritual being out there in the universe, has gifted it to me personally, placing these musicians in the right room at the right time as to give me, CJ Simonson, music so specific to my taste. And yes it's unquestionably a crazy, selfish idea—that a god, somewhere out there, took the time to meddle in the matters of mortals long enough to make one person, me, an album. But that's what I'm here to say happened, as it's the only thing that explains just how irrationally I love Country Western's self-titled debut.
Lead singer Joseph Plunket has a whiskey-soaked rasp that channels the exhausted yet emphatic late night whimsy of alt-country acts like Lucero or Drive-By Truckers. Each song on the Nashville trio's debut is a driving, forceful, bona fide rock and roller, world-weary in tone with instantly memorable hooks and choruses—that this band is made up of journeymen musicians makes the tonal narrative being explored that much more emotionally resonant. Massive 12-string guitar riffs, Plunket's tired howls, and a seasoned, comfortable rhythm section finds a platonic idealism to the bar rock sound, a roaring mix of country, rockabilly, blues, punk, and pub rock that couldn't encapsulate the feeling of a cold pitcher of Coors on a barstool at 1 p.m. better if it tried. It's not a sexy sound to be chasing, mind you; modern bands simply aren't striving to build on a sound that Neil Young already perfected back on TONIGHT'S THE NIGHT, and justifiably, rock-centric bar blues don't have a ton of place in the modern musical sphere. The Men are one of the few to do it at a high level, both on 2013's NEW MOON and 2014's TOMORROW'S HITS, and their ability to fuse a punk rock ethos to it certainly gives it a refined freshness. Country Westerns are doing something similar here, although with a refreshing and unique focus that many others swimming in these waters (certainly any band previously mentioned above) lack. COUNTRY WESTERNS isn't attempting to be loose, it's not a hang. It's purposeful. Songs like "Anytime" or "I'm Not Ready" are furious, fast-tempo tracks that communicate such a similar energy it takes a few listens to connect its brand of rock to cheap shots of whiskey and the decades-old scent of cigarettes, but it's totally there. That feeling is more obvious on the slow-burn midtempo songs like "It's On Me" or brilliant closer "Two Characters In Search of a Country Song," but it ruminates through every track here. The lathered groove of "Slow Nights," perhaps nails it better than any song, the lyric "Last callin' ain't a calling / But it's not a sin to me" as good a thesis for this sound as perhaps any in modern music. I'll continue believing that some divine being made it for me personally until science can prove otherwise. COUNTRY WESTERNS is available on Friday (6/26) and you can grab it over on Bandcamp.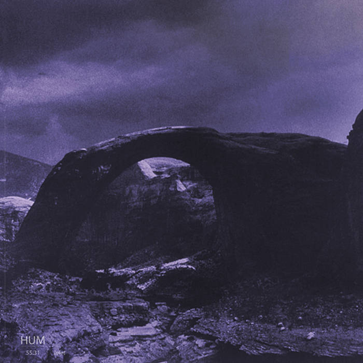 Hum – INLET
Genre: Shoegaze, Noise Rock
Favorite Tracks: "In The Den," "Step Into You," "The Summoning"
Not sure I thought I'd ever be writing about a Hum record in the year 2020, but then again pretty much nothing that's happened this year would've been something I could have predicted. After 22 years, the Champaign, Illinois-based band dropped a new album on Bandcamp with no warning and folks? It's very good. They've returned at perhaps the most ideal time, when their spacy shoegaze whirr is radiating throughout an entire new generation of artists, from Ovlov to Nothing to Horse Jumper of Love. And like My Bloody Valentine, another band who took a 22-year hiatus only to return with a massive, fully realized, pre-marinated comeback, Hum's INLET is a true blessing that doesn't simply reinforce the underrated legacy of an important rock band, but becomes an immediate part of the canon. Upon early listens, there are moments I'm convinced it might be as good as 1995's masterclass in highs and lows, YOU'D PREFER AN ASTRONAUT, a kind of awe to each song that's often reserved in modern times for black metal bands. Stylistically INLET is certainly closer to 1998's DOWNWARD IS HEAVENWARD in its focus on heavy, lengthy songs, a continuation of those ideas with almost more precision and focus. Here Hum push the huge, silverfucked riffs of SIAMESE DREAM with a glacially paced energy, and moments on songs like "Desert Rambler" or "The Summoning" play more like Sleep than Swervedriver, with walls of doom metal-esque guitar passages which feel fresh. There is a '90s grunge twinge to the band's post-rock and shoegaze sound that was always attempted but never fully emulated and hearing the real thing two decades later is both intensely gripping and awe-filled; quite simply, no band is currently making songs that hit as hard or with as much scope and scale as "In The Den" that still fitly squarely in whatever holdover definition of "alternative rock" exists. It's up on Bandcamp and if you're a student of music, you should give Hum's back catalog a listen and then check out INLET.