It's our Bandcamp Picks of the Week, featuring a lot of words on Free Lunch's wooly rocker DUMBWAITER, and Social Union's refreshing and inventive darkwave EP FALL INTO ME.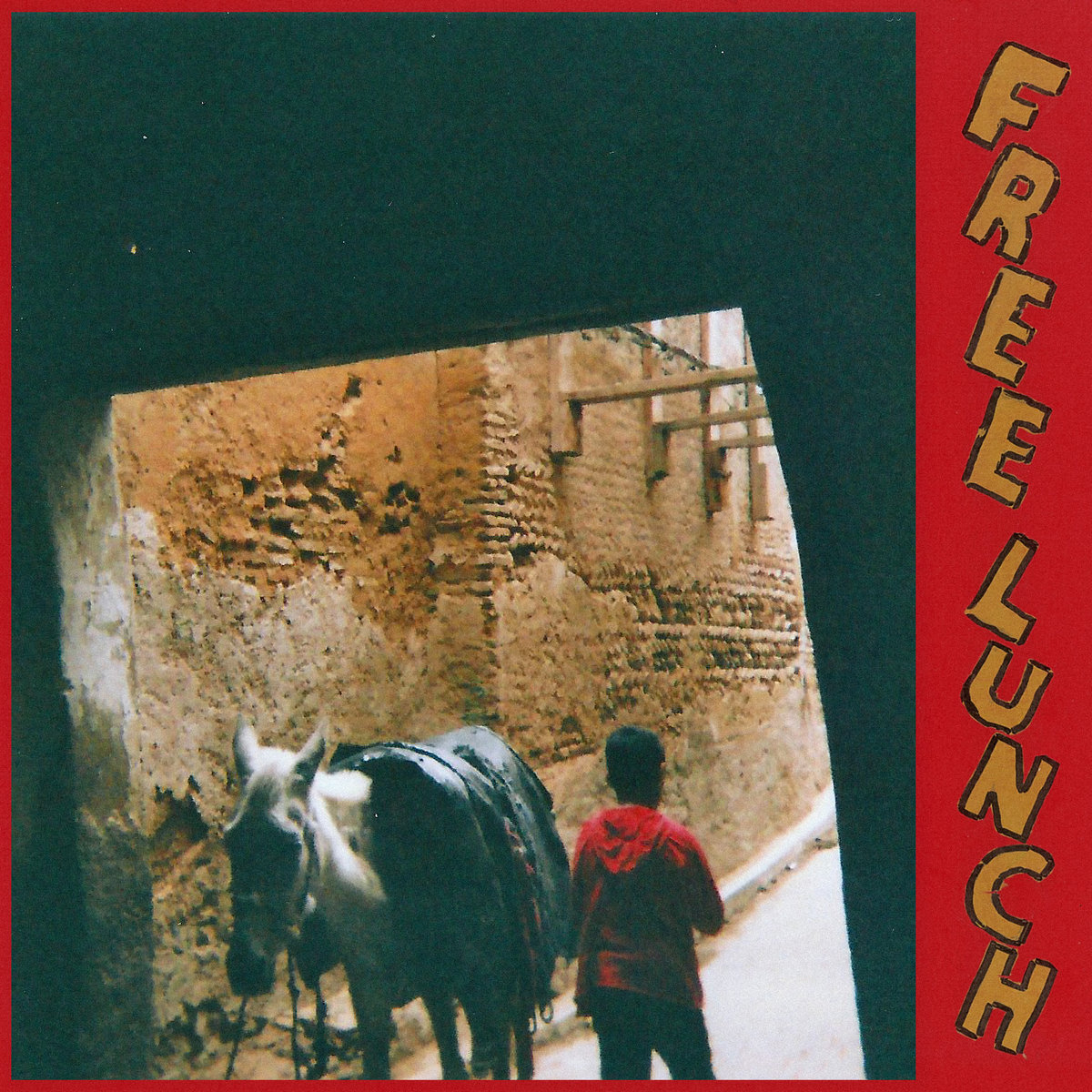 Free Lunch – DUMBWAITER
Genre: Folk Rock, Lo Fi Psych
Favorite Tracks: "Burnt O," "Sulk"
Sometimes my picks in this column are more about some other thing than they are the music, and this is one of those weeks. Several days ago, Matthew Berry, likely the most important fantasy sports figure in media ever, announced he was stepping down from ESPN. Merry-Go-Round Magazine, despite an impassioned plea with majority ownership, does not cover sports, even if every once in a while we try to sneak one past the goalie (see, a sports reference). I bring up Berry's leaving ESPN not because I find him to be an elite source of info on Fantasy Football, or even sports generally—no more so than anyone else doing it professionally anyhow. No, I bring him up because I always found Berry to be an elite writer whose ability to find humanity in a very silly game, while still delivering topical and statistically sound data, was unparalleled. His weekly columns, even if you didn't care much for the info, was still a worthy read because of the breadth of topics he could cover.
One of his most clicked on articles every year was the 100 Facts column. In it, he would often lead with a thought exercise that would look something like this: Player A rushed for 1000 yards three of the last four seasons, had ten touchdowns under a new coaching scheme last year, and is a good dog owner. Player B was third in touches on his team, only saw 34 Red Zone carries, and bought a farm in Upstate New York at the end of 2019. The twist? Player A and Player B? They're the same person! Berry could not only paint vivid pictures of players using an elite combination of prose and stats, but he would also force you to think more analytically about the players within context. Sure this player didn't have many red zone touches, but look at what he did with them?
Anyway… in tribute to the Talented Mr. Roto's long tenure at ESPN, helping make Fantasy sports a mainstream talking point, I'd like to quickly try my hand at the same thought experiment by way of two statistical pieces of prose regarding some music, which you might be able to buy on cassette over at Devil Town Tapes.
EP A is a rollicking collection of guitar picking mountain rock. The production is crisply imperfect, beautifully layered in spite of the DIY trimmings that make it so earnestly compelling. Each track is assembled as a slow build, the kind of wooly, stacking musicianship that Kurt Vile and Cass McCombs and Woods made popular early in their careers (or in Vile's case, on his recent expensive homespun major label debut).

EP B has a song that's simply called "Squirt." It is the second track and, yep, it seems to be about squirting. It earnestly asks the question, amidst a jangly muffled drum beat and fuzzy vocal cues,

"Can I Make You Squirt?".
See, if you read my description of Matthew Berry's column, you probably know: They're both Free Lunch's new seven-track EP DUMBWAITER.
One more though just for fun.
EP A excels in quiet moments; standout "Sulk," with its vocal harmonies and reserved piano parts, captures the hushed power of the band, hinting at what longer, more complexly built songs could look like. The plodding midtempo looping of "Waste" similarly unfolds with a boundless, infinite sense of scope and time, the kind of scrappy jam that could go on for ten minutes and find ways to be compelling.

EP B features the lines "

I'll make you squirt like a big 'ol firehose / I'll make you burst like a stick of bubblegum / I'll make you feel like life has just begun.

"
Yep! Still Free Lunch's DUMBWAITER. In the same way that Matthew Berry's elevated pop cultural writing could push the brutish simplicity of the silly sports games he was writing about, Free Lunch figure out a way elevate a song that, at least on the surface, is about the sexual act of squirting. Multitudes. You can check out DUMBWAITER over on Bandcamp. [CJ Simonson]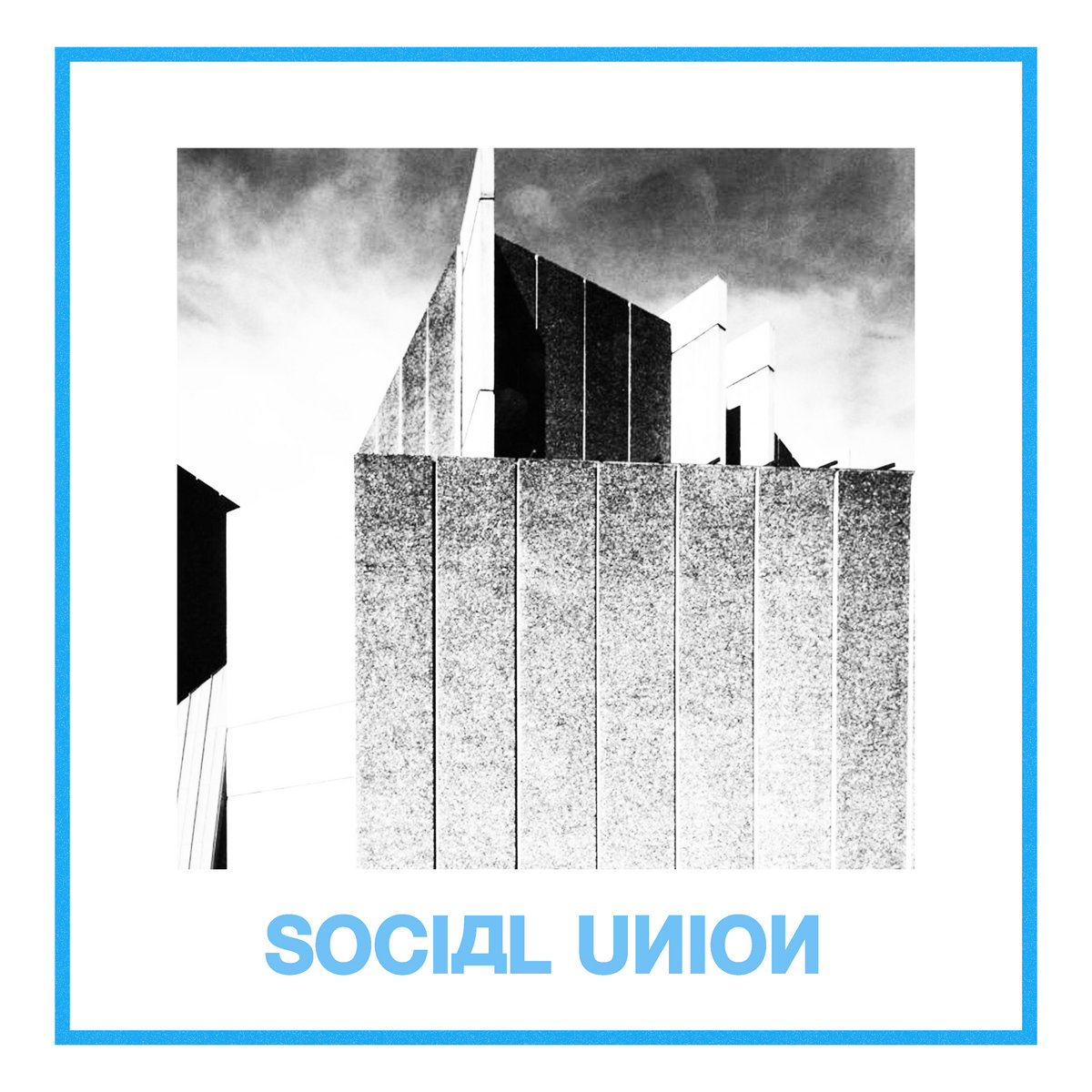 Social Union – FALL INTO ME EP
Genre: Synthpop, Darkwave
Favorite Songs: "Choke," "Abscond"
I'd mentioned in another recent Bandcamp Pick that I'm a big fan of Australian punk. Yet their neighbor (and I use that term super loosely)—that'd be New Zealand/Aotearoa—isn't exactly home to sloths and slouches. Especially because I've discovered Social Union, a synthpop/darkwave duo carrying the flag of magical music for their home country.
Duo Vanilla Martin and Luke Penrose use FALL INTO ME to expertly display their moody take on synth music. The title track opts for a more sensuous, slow-burning approach; "Choke" shifts gears a bit for something a tad more mysterious; "Abscond" hums with a decidedly ramshackle vibe and an overt air of brooding; and "Our Hands Don't Fit" may be the most warm and deliberately nostalgic offering. (Track five is a slightly more scintillating remix of the title track from Social Sport.)
There's a distinct sense of cohesiveness between these tracks, and when they vary it's far more nuanced and thoughtful. But the duo of Martin and Penrose shine bright throughout, and their efforts as a unit–in melding different energies and even in how the instrumentation aligns (or doesn't) with the vocal performance–is honestly what makes this EP most compelling. The humanity practically hums across each track, and we can feel the robust emotionality and the raw power that it carries in every lyric and production choice. I think that that's a trademark of their chosen genre: a commitment to embracing the audience with rich atmospherics and these cultural artifacts that feel deeply familiar.
Yes, that "simplicity" informs the rest of the record. Like, the production is crisp and utterly cohesive, even if it's not breaking any barriers. And the lyrics tend for a deliberate straightforwardness (See: "I'm not trying to be unkind.but when you ask what's on my mind/I've got to be honest," from "Our Hands Don't Fit"). But that dynamic only makes the EP achieve its larger creative goals with a ruthless efficiency; it's about as direct as a kick to the face, and you're left awash amid this really rich musical and aesthetical landscape. If you call yourself "Darkwave," you have to know that you're trying to build a very specific experience. And this pair do just that with a firm hand and plenty of organic passion.
I don't know enough about Aotearoan synth music to see if the duo are par for the course or true pioneers. But what I do know is that this EP feels like a distillation of some great beast they've created together—a living, breathing organism of sharp emotions, dynamic production, and lots of ethereal energies. The fact that they've shared it with us, and brought us into their world, is a mark of the skill and prowess that clearly defines great music from this corner of the world. That, and everyone seems cool enough to make everything feel utterly sincere. Listen to it now over on Bandcamp. [Chris Coplan]