It's our Bandcamp Picks of the Week, featuring Tobacco City's soft rolling trip TOBACCO CITY, USA and Yoo Doo Right's visceral DON'T THINK YOU CAN ESCAPE YOUR PURPOSE.
Tobacco City – TOBACCO CITY, USA
Genre: Folk, Psychedelia
Favorite Tracks: "Blue Raspberry," "AA Blues," "Never On My Mind," "Half in the Bag"
The light, choogling hum of TOBACCO CITY, USA has a spiritual bend to it. Lexi Goddard and Chris Coleslaw may not be related, but their vocal harmonies intertwine with the intimacy of a traveling family band, resting easy over sleepy, hypnotizing pedal steel and a stripped-back rhythm section. While the slice of America that Tobacco City is exploring is well-worn territory, it remains a remarkably poignant and deceptively simple ride, capturing the loneliness of the road. Nick Usalis' pedal steel playing rings out amidst the sparse production, making easy transitions from raucous odes to sober Friday nights ("AA Blues") to whispery, slight twilight ballads ("Never On My Mind"). The album comfortably lives in the moments before and after a proverbial magic hour, a fusion of country, folk, and psychedelia in a state of perpetual transition. Slow-rolling, drug-fueled folk albums have been ample this year (EARTH TRIP by Rose City Band, ANTLERS IN VELVET by Leon III, TORII GATES by Jeffrey Silverstein, to name only a few), but Tobacco City's playful jamming is thoughtful and earnest in a way that separates it. You might not be traveling very quickly through TOBACCO CITY, USA, but you're going to be entirely consumed by the leisurely, reflective vibe. Give it a listen on Bandcamp.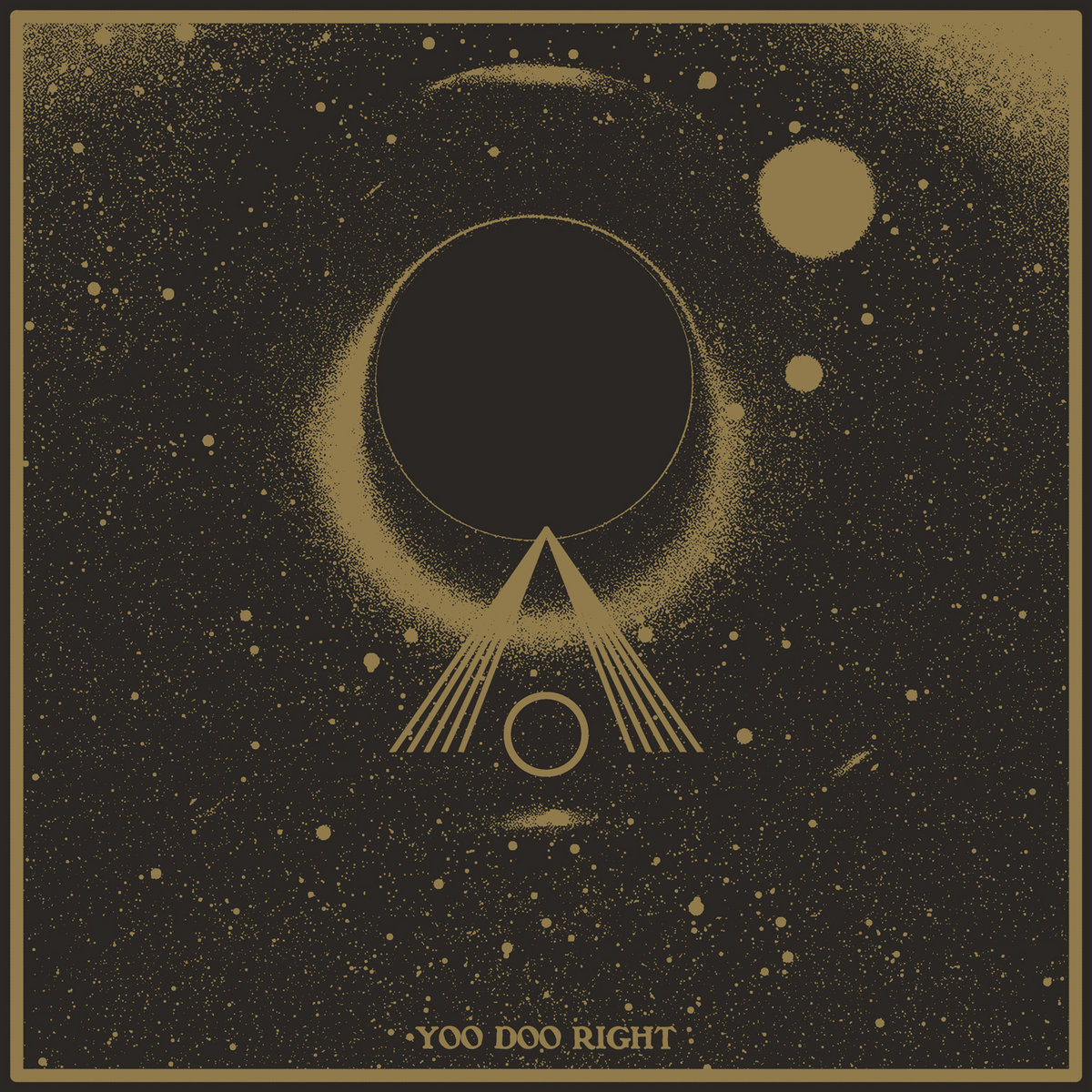 Yoo Doo Right – DON'T THINK YOU CAN ESCAPE YOUR PURPOSE
Genre: Post-Rock, Shoegaze
Favorite Tracks: "1N914," "The Moral Compass of a Self-Driving Car," "Join, Be Curst"
Too fitting is the title of DON'T THINK YOU CAN ESCAPE YOUR PURPOSE's opener, "A Certain Sense of Disenchantment," the creeping cosmic dread somehow a reprieve before the celestial unravelling that is to come. Quickly, the atmospheric buzz turns into a crescendoed blitz. "1N914" is a thorough, violent journey through all the highs and lows of what Montreal post-rockers Yoo Doo Right offer musically. Furious, relentless drums and a heavy layer of rhythmic fuzz coat guitar tones that range from viscous surf rock to melodic punk to no wave noise, eventually breaking down into a nearly hooky jam at the mountain top before letting the distortion carry them away. "1N914" is simply a taste of DON'T THINK YOU CAN ESCAPE YOUR PURPOSE, one of the strongest debut albums in recent memory. Like any great post-rock act, Yoo Doo Right excel at lengthy, mesmerizing guitar voyages—"The Moral Compass of a Self-Driving Car" and the title track both offer towering, punishing highs while steeping in the quiet moments that come before and after—but there is an accessible brilliance in the glimmering sheen of shorter tracks like "Marché des vivants" and "Presto Presto, Bella's Dream."
DON'T THINK YOU CAN ESCAPE YOUR PURPOSE frequently captures the blackgaze intensity of a band like Deafheaven, the aetherial guitar melting of Hum, and the heady focus of Godspeed You! Black Emperor, but does so with a fresh, otherworldly fusion. Per their own description, the album is "part interstellar ear-worms, part sonic experimentations," and Yoo Doo Right deserve to be commended for finding ways to make instrumental guitar rock both shockingly visceral and decidedly accessible in equal measure—not a given for a band whose name stems from a CAN song. It's one of the year's best albums, and you can hear it over on Bandcamp.