It's our Bandcamp Picks of the Week, featuring a pair of interesting experimental works, one massive bedroom pop adjacent compilation from bulldog eyes, the other a rich ambient text from Rich Ruth!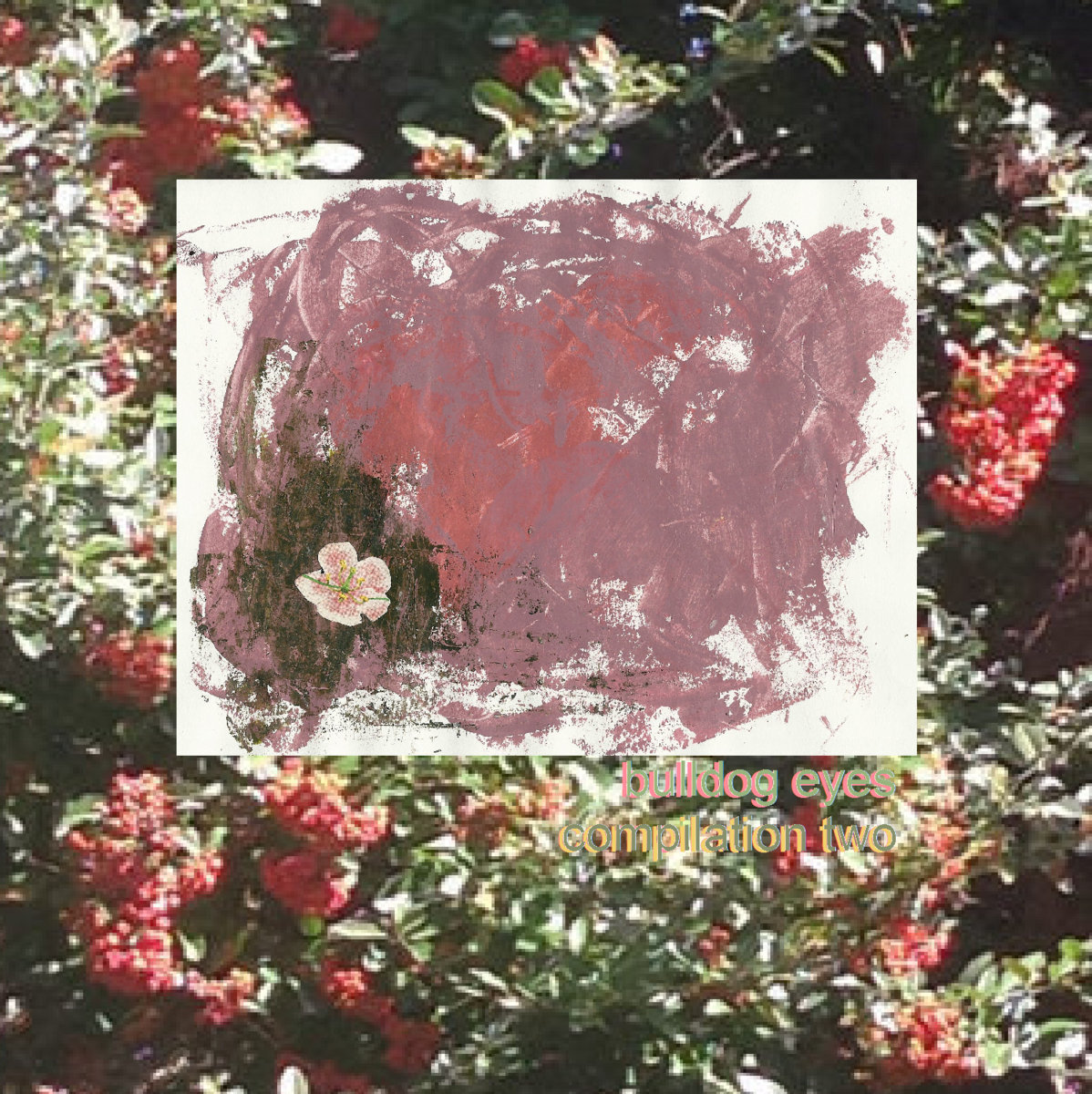 bulldog eyes – COMPILATION TWO
Genre: Experimental, Bedroom Pop
Favorite Tracks: "burner," "richmond," "8"
Your favorite artist's favorite artist is back, this time with a monster compilation. Multi-format artist and home producer George Allen Gould II, better known by their musical moniker bulldog eyes, has proven particularly prolific this year. Between reworking classics from their extensive experimental pop catalog to new homemade recordings, bulldog eyes has a lot to sonically offer. On COMPILATION TWO, bulldog eyes remasters reel-to-reel tape rips from several 2022 releases, including recent EPs and their two-part album, GEORGIE. Those exploratory tape recordings are all filtered through their trusty guitar playing, saxophone, flugelhorn, trombone, and mixed percussion arrangements, while additionally lending their voice to select tracks ("dream/corona," "shadow").
While the bulldog eyes project is best known for experimental lo fi recordings that continue to inspire today's bedroom pop producers, several different textures appear on COMPILATION TWO. Throughout the record, Gould demonstrates consistent success with improvisation, especially on the horn parts. "burner" lays down a hypnotic psych beat on which to parse through a variety of improv exercises, alternating between horns and vintage synth tones that produce a jazzy, danceable aura. Its immediate followup, "bye," offers a similarly interesting beat over which they toy with diverse percussion and synthesizer interjections that fit nicely overtop the warm production. On "maze," Gould slows the pacing slightly, looping synths, smooth percussion, and waves of horn to create a jazzy, homemade rendition of downtempo, offering a moment of needed respite from the lively psychedelic pop they do so well.
More traditional indie rock energy slips in and out of COMPILATION TWO. On "richmond," Gould's hushed vocals swirl alongside bouncing guitars and an assertive drum kit, offering a different variety of catchy music in the compilation's middle. "boys" highlights Gould's voice, as it rides over easy going West Coast pop, the kind of gentle mix of percussion and droning synthesizers that inform the minimalist mainstays of the Clairo generation. Gould's voice over propulsive acoustic guitar and drums speed up on "soon," the most power pop-adjacent experience in the bulldog eyes canon, before rolling into "ashtray" and "ashtray ii," two psychedelic experiments found on April's ASHTRAY EP. Short of maximalist genre extremes, there's a strong chance that all listeners will find what they need in this sonically diverse collection. At 25-tracks, COMPILATION TWO is an exciting agglomeration of bulldog eyes' extensive recent output, connected by a common analog thread that offers extra warmth to each composition. The North Carolina-based musician continues to prioritize homemade production with the unique skills they've cultivated over a decade of tinkering. Check it out on their Bandcamp. [Devon Chodzin]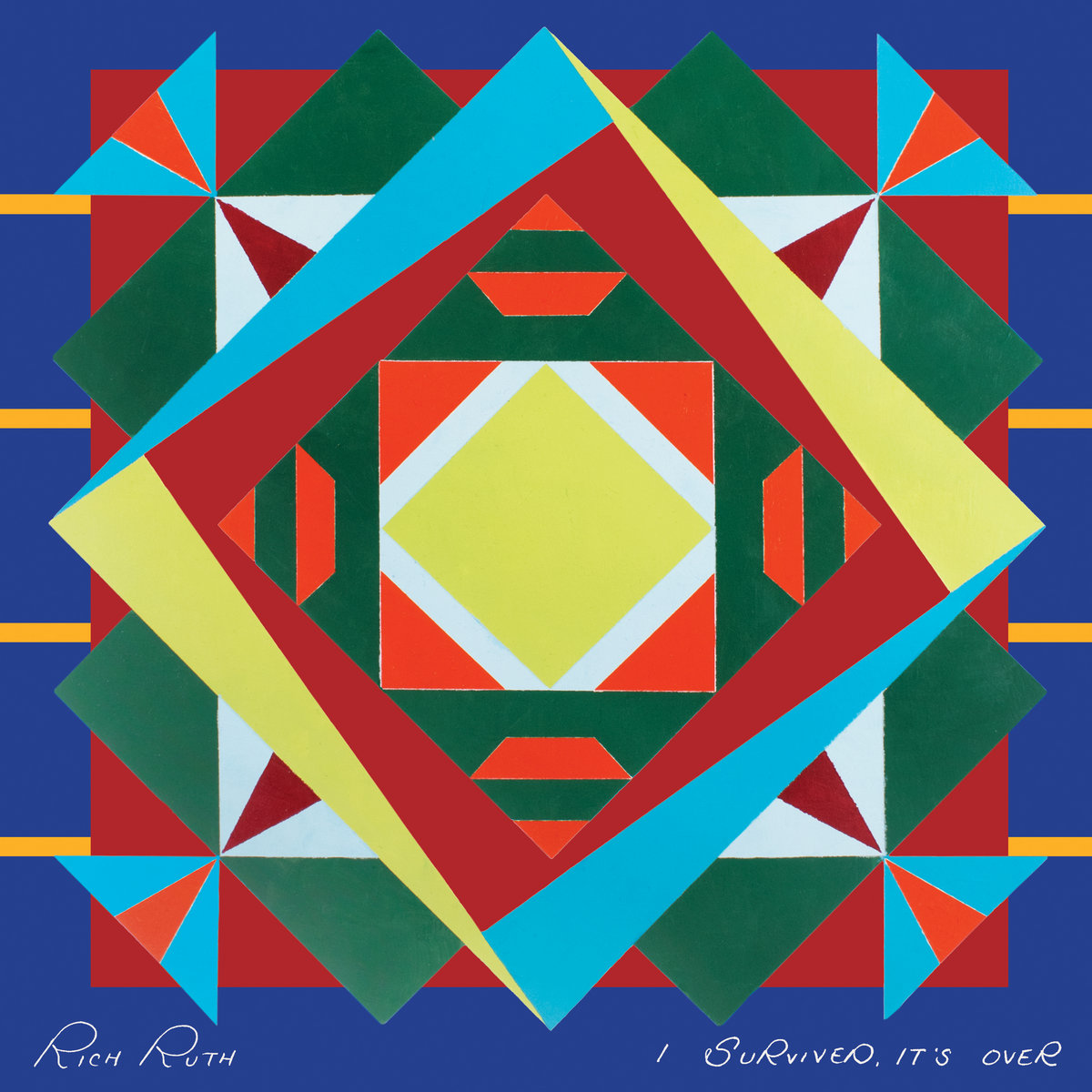 Rich Ruth – I SURVIVED, IT'S OVER
Genre: Ambient, Experimental
Favorite Tracks: "Desensitization and Reprocessing," "Doxology"
I've always had a quiet flirtation with ambient music. I love the idea of exploring abstract soundscapes, but I struggle with my early love of punk rock and having ideas (both thoughtful and juvenile) yelled directly into my face. But these days I work with an editor (Hi Ted!) who has a deep and abiding love of ambient music, and his writings and experiences make me want to take my tenuous interest in ambient into a full-blown love affair… Rich Ruth just might be the musical Cupid, folks.
Ruth, a self-described "ambient explorer" from Nashville, makes intricate, otherworldly sonic textures, as exemplified by the excellent new album I SURVIVED, IT'S OVER. First and foremost, Ruth's self-described exploring leans toward free-jazz and psych rock; "Taken Back," with its laser-like synths and big percussive displays, feels like riding The Jefferson Starship through the Blacklight Galaxy. "Heavy and Earthbound" is very much the same, as I imagine myself tumbling into a black hole made of Miles Davis records and love beads. There's a depth and robustness to the sound, and Ruth is a master at crafting these massive, all-consuming aural universes that blur space, time, genres, and sensibilities.
As good as those cuts are, though, I think the seven-track LP really excels when Ruth focuses more on offerings that feel "directly ambient"—or a very baseline reading of the overarching genre. Like the excellently-titled "Desensitization and Reprocessing," which plays around with more experimental odds and ends to complicate these soundscapes from being stereotypically ethereal and/or drone-heavy. Same goes with "Angel Slide," which builds into that sweaty funk-jazz groove with an earnest and gentle approach, or "Doxology," which forges a sturdy beam of pure ambient that's augmented beautifully with big synths and random loops. These core tracks are when I feel less directly engaged with Ruth and his efforts; when things become less obvious and you really have to grapple with the work head on. And in those moments, Ruth's essence or humanity emerges, and I can almost see him sorting through these efforts and trying to build a message. Whatever those messages are—space is cool, or have you ever seen the back of a $20 on weed—aren't important; what matters is that sense of another person actively creating. I think that's what keeps me coming back to ambient music philosophically—to find another big, bright soul to connect with on some ethereal plane. It's a thing Ruth does extraordinarily well, and why his sonic experimentations feel so fresh and vital.
This is an album from a singular human, and I want to follow him into the great beyond. Are the stops along the way always the most alluring? Maybe not, but wherever Ruth does tend to detour, you know it's going to be a profound journey regardless. Hop aboard when you listen over at Bandcamp. [Chris Coplan]