Bandcamp Picks for the week of  9/4/20, featuring Samia, Oceanator, PHONY, and many more!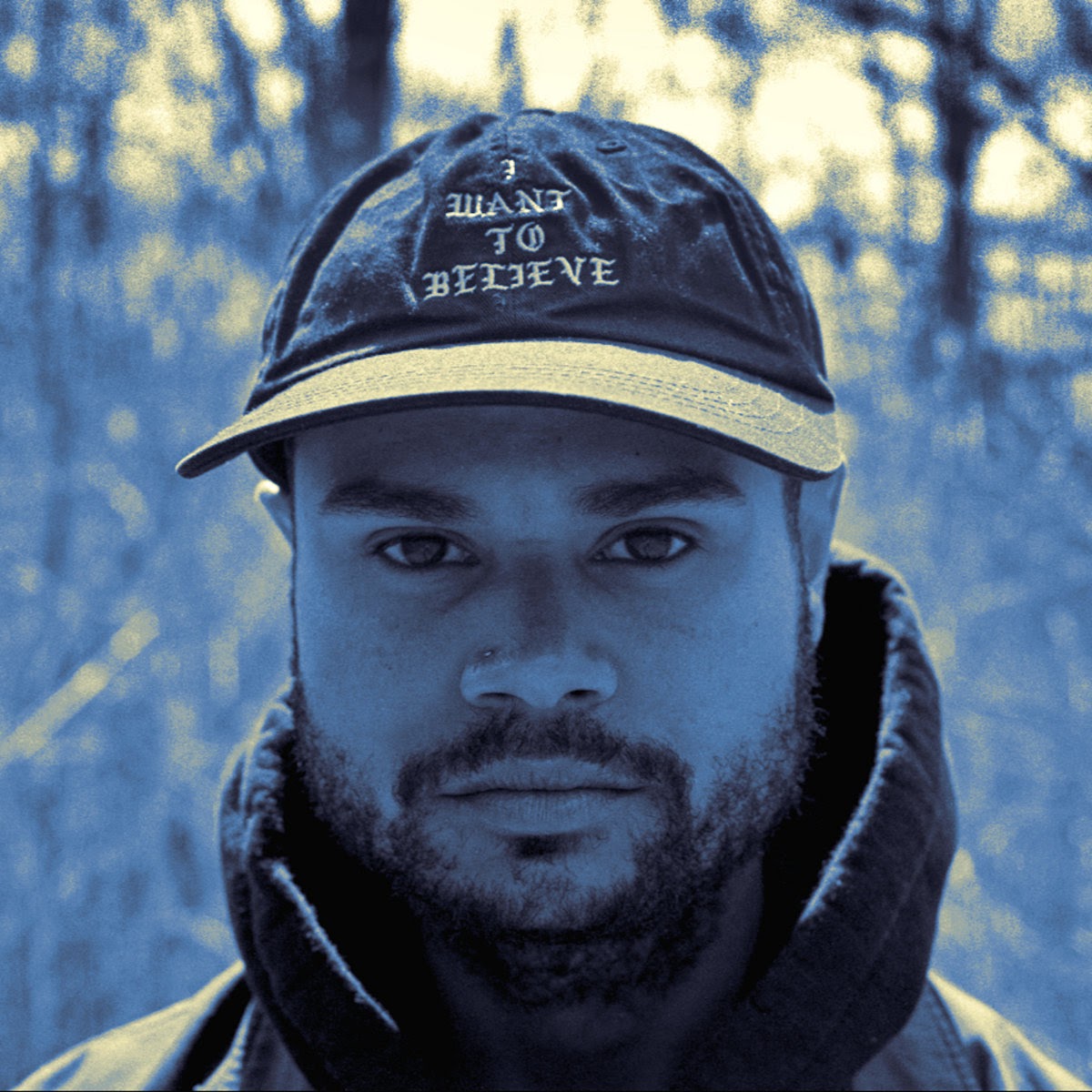 AceMo – I WANT TO BELIEVE
Genre: House
Favorite Tracks: "Just Want U 2," "I Want, I Need (Your Love)," "I Don't Wanna See U Here"
AceMo won't stop running up the score. The Brooklyn producer had always been prolific, but in a year without dancefloors he turned himself into a powerhouse. Nine months into 2020 and AceMo has put out three albums, four EPs, and two compilations while lending his talents to four others. He's also launched his second record label, Sonic Messengers, and his imprint 001 is a collaboration with Chaz Bear under the Les Sins alias. Working my way through this plethora of material has been one of the few sources of joy for me this year and chief among them is I WANT TO BELIEVE, AceMo's latest full-length released on August's Bandcamp Day. It isn't the most hectic (MIND JUNGLE), hefty (A NEW DAWN), or cathartic (SYSTEM OVERRIDE), but it is undoubtedly the most 3 AM and has thus been an invaluable salve on nights when I couldn't wind down. The ease with which AceMo draws the listener into, through, and out of this project is remarkable; it is one of the rare records whose bonus track makes for a marvelous bookend. I WANT TO BELIEVE's floor is higher than anything else I've heard this year—none of the tracks flirt with mediocrity for even a moment—and the three-track run of "Just Want U 2," "I Want, I Need (Your Love)," and "I Don't Wanna See U Here" is the strongest triple in his discography to date. AceMo's vocal contributions are understated and perfect, weaving an extra layer of raw emotion into the tracks' fabric without commanding too much attention away from the incredible instrumentals. The fat, growling blares of bassy synths lurking under the crisp, smacking drums make for incredibly compelling listening and exude an attention to detail that proves why AceMo is at the forefront of dance music's new vanguard. I've spent countless hours this summer getting lost in his music and couldn't be more excited to hear how he'll enthrall me next. I implore you to do the same; you'll find a new favorite artist. Support AceMo on Bandcamp. [Ryan Moloney]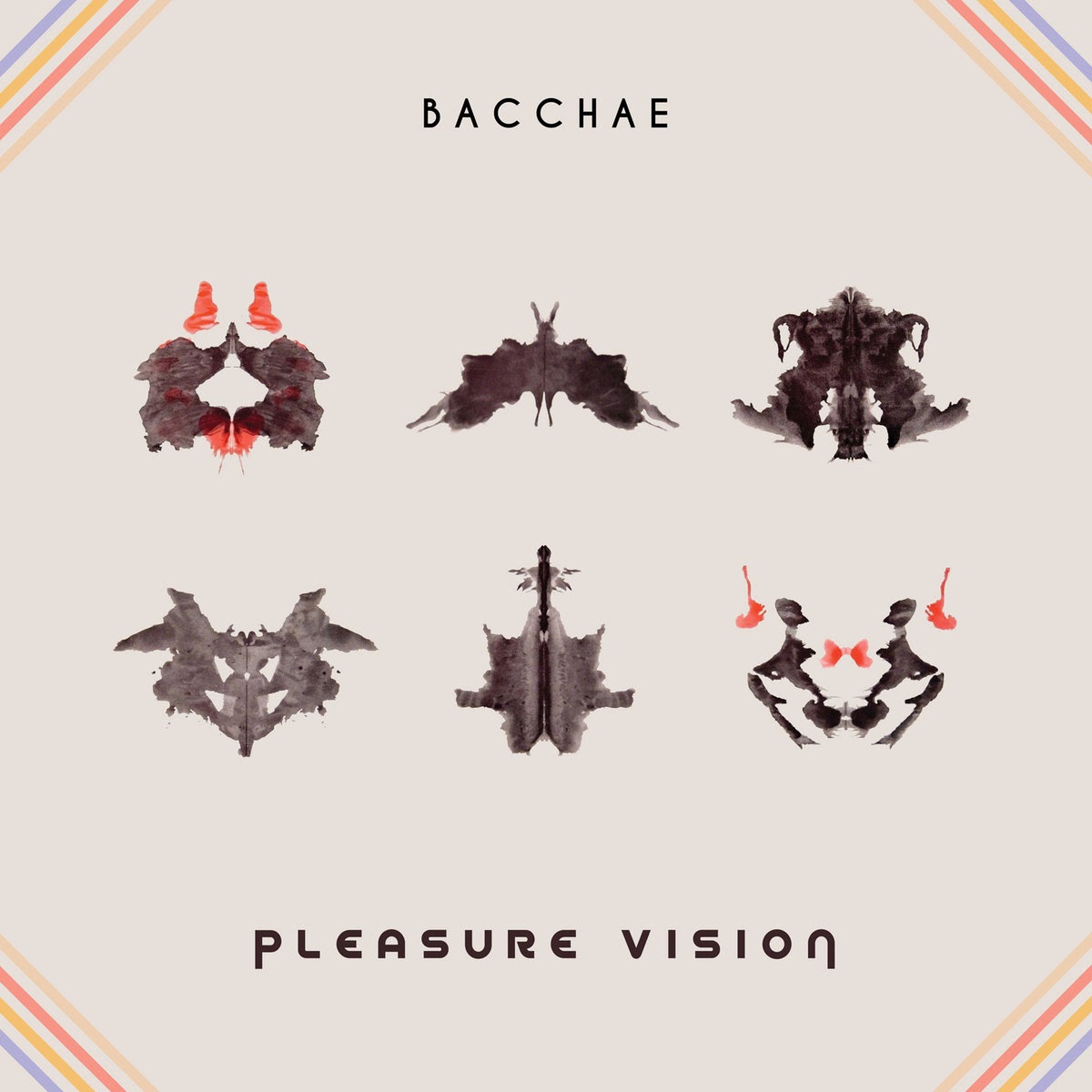 Bacchae – PLEASURE VISION

Genre: Punk, Post-Punk
Favorite Tracks: "Leave Town," "Stop Looking At Me," "It Turns Me On/Off," "Everything Ugly"
In a year that has been a bit of a wash for the Washington, D.C. hardcore scene, Bacchae's PLEASURE VISION is one of the best records in its niche to come out in 2020. While punk is still the main name of the game for the quartet, their second full-length finds the group exploring several different styles and dipping their toes into different genres. Lead vocalist/keyboardist Katie McD may find her voice being compared to the B-52's Kate Pierson, but Bacchae's overall sonic template on PLEASURE VISION is expansive. You've got aggressive tracks like album opener "Leave Town" and "Older I Get" that exude the attitude of hardcore punk with the poetry of X. You've also got tracks that are more synth prominent like "Stop Looking At Me" and "Life Online" that channel the post-punk stylings of Magazine or Siouxsie And The Banshees. THEN you've got tracks that are good old fashioned rock 'n roll, like the uplifting "Hammer" or the infectiously catchy "Say How You Feel" that sounds like a reincarnation of The Cars' "Just What I Needed." There is definitely something to be said about Bacchae's ability to incorporate so much variety in PLEASURE VISION's 30-minute run-time without comprising a sense of cohesiveness. No matter what style the band chooses to explore, they do it very well. Do yourself a favor and go pick up a copy! [Jake Mazon]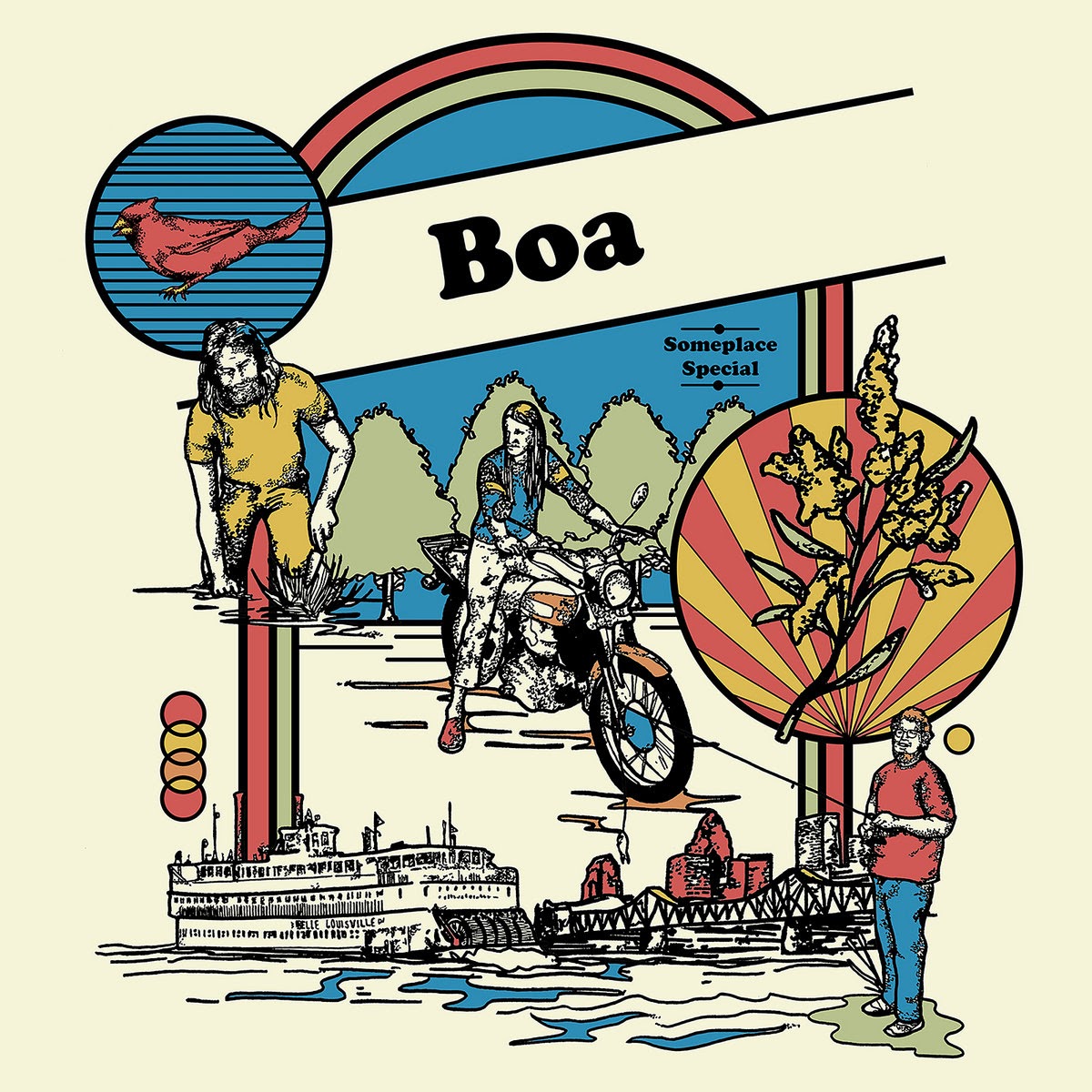 Boa – SOMEPLACE SPECIAL
Genre: Rock, Funk
Favorite Tracks: "Jawbone," "Can't Get Down," "What's New," "Glass Bones" 
Oh baby, it's time to dance! Boa's second album, SOMEPLACE SPECIAL, is an invitation to experience the full range of human movement, and boy oh boy does it feel good. There's a complete lack of self-consciousness and a complete lack of ego. There's no room for useless shit like that when you're working with what is essentially motion-distilled. 
It's an album that's both a guide and a friend, someone showing you your hometown in a dream, where there's something unexpected around each corner that seems inevitable once you see it. Now if you only have time for a day trip, I'd recommend popping into "What's New," the halfway track that offers a sampling of everything Boa does best. There's a morbid mundanity to the lyrics that's reminiscent of classic country music, but Boa recounts the woes of unaffordable healthcare and a polluted sky to a bassline that's all funk. Add in the casual back-and-forth of the vocal harmonies and it's a song that—like the entire album—feels like a conversation you're only just now remembering. Tempo changes are natural tone shifts, subtle skipped beats keep things conversational. The layered vocal harmonies—so fun and intricate that it's worth focusing a full listen on them—are the comfort and texture of Boa's world. Every track delights, from the velvet-on-velvet sensation of a falsetto and baritone weaving around each other in "Jawbone" to the harmonic accents braided throughout "Chicken Legs."
It's exactly the blend of impressionistic and specific that you want from a psychedelic funk-rock band. If you close your eyes while you're listening, you'll find yourself someplace you've never been before but where you know exactly where you're at. It's SOMEPLACE SPECIAL, and if you want to do yourself a favor, you'll let Boa take you there. Tickets available on Bandcamp. [A.E. Hodge]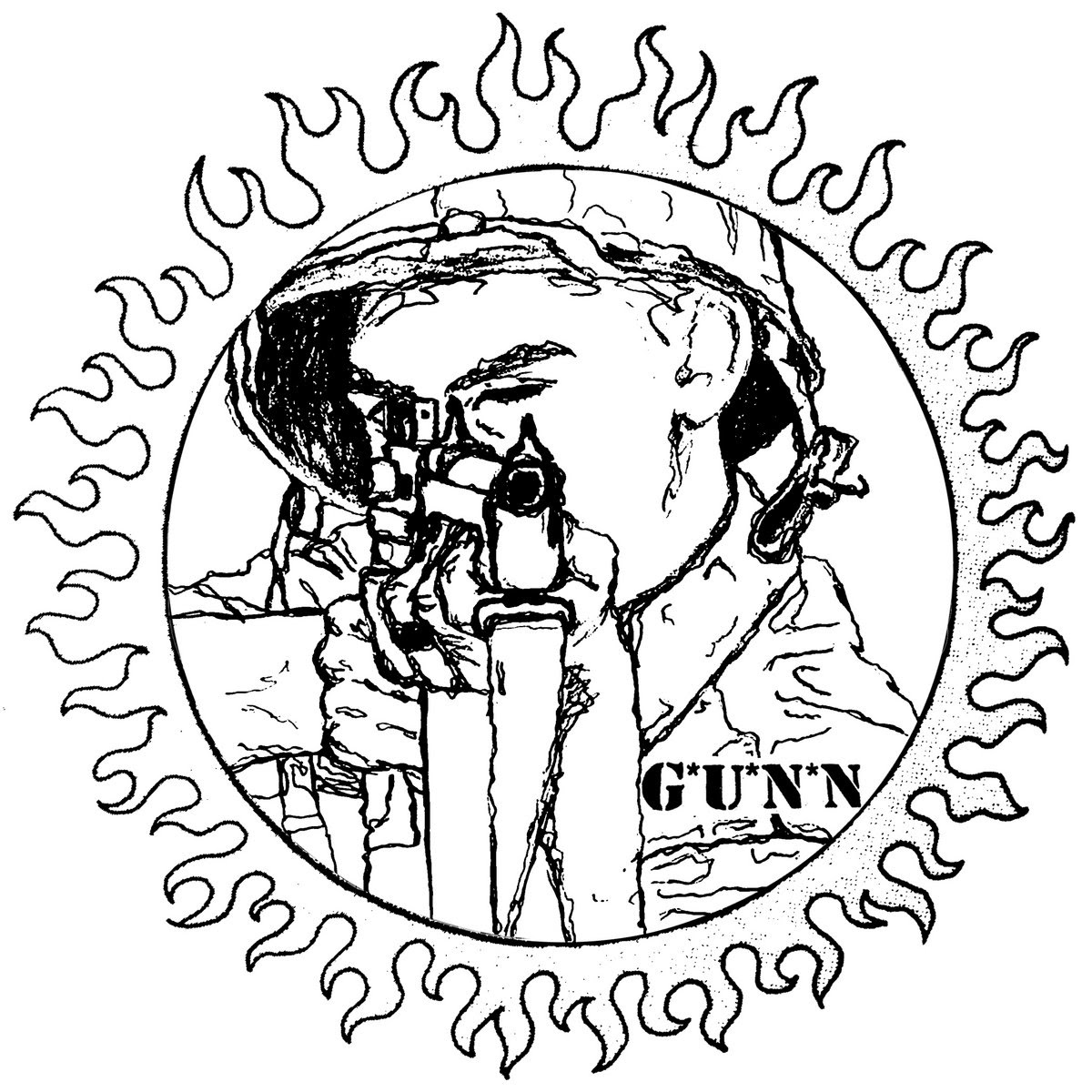 GUNN – PEACE LOVE AND HEAVY WEAPONRY
Genre: Hardcore Punk
Favorite Tracks: All of Them 
The problem I am trying to avoid as I recommend GUNN's PEACE LOVE AND HEAVY WEAPONRY is that I do not want my review to be longer than the release itself. The Orange County group's latest clocks in at just seven-and-a-half minutes across five tracks that want to grab you by the neck and drag you into the pit. A voicemail sampled on closing track "Killing Time" features Ben Woolf (Lawful Killing) describing the band's sound as "that hardcore California surf punk shit," and I cannot for the life of me think of a better pitch. "Blackout" is a 53-second sonic beatdown that is cut from the same cloth as the Circle Jerks, while the trudging "Not Original" channels the vibes of the Adolescents' BLUE ALBUM. GUNN isn't trying to reinvent the wheel here, and that's kind of the point. The ever present suburban banality that defines Orange County is the foundation upon which hardcore punk pioneers like Social Distortion, Agent Orange, China White, D.I., and countless others were built. It now serves as the fuel for GUNN's pure punk pyre, and everyone is invited to mosh around it. Snag a limited edition 7" or pay what you want for a digital copy of "Peace Love and Heavy Weaponry" over at the OCPUNKS.NET Bandcamp [Jake Mazon]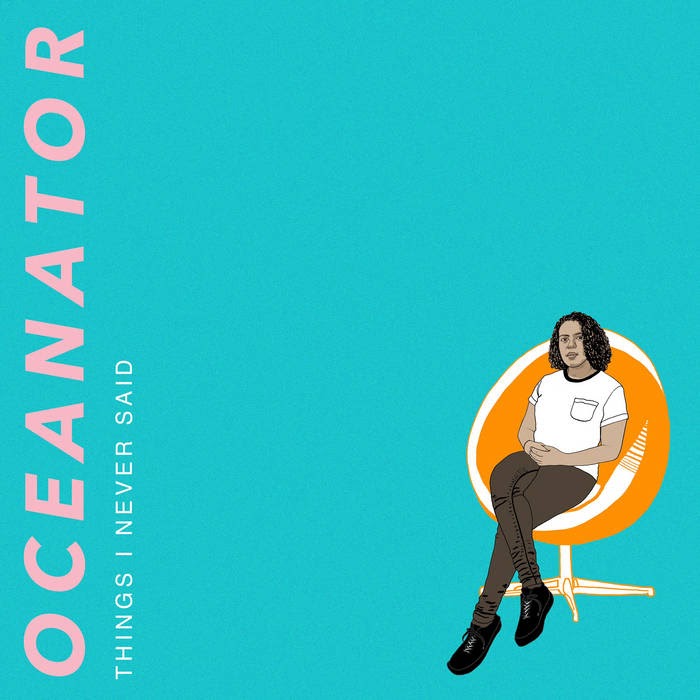 Oceanator – THINGS I NEVER SAID
Genre: Grunge
Favorite Tracks: "Goodbye, Goodnight," "Heartbeat," "The Sky Is Falling" "Sunshine"
There are some things that prove to me, unequivocally and without a doubt, that God is in fact a woman. And I am here to tell you, dear readers, queers, and allies, that Oceantor's THINGS I NEVER SAID is one of them. Oceanator's discography to date has been a quiet power: a calm slow burn, each project marking her as one to watch but an artist who hasn't quite realized how to differentiate herself in the context of the greater (femme) indie rock community. That is, until now. THINGS I NEVER SAID is the statement of identity that her followers have been waiting for. "Goodbye, Goodnight" is the tongue-in-cheek opening track, setting the tone of a woman who finally allows her disappointment and despondency to spill out to the forefront. With her words drilled down to their simplest sentiments, grunge guitar riffs become the driving force of the album as a whole, lulling you into a sense of the dark basement rock clubs of the '90s: stale cigarette smoke settling into your hair, eyes closing against the blue stage lights, a hot date standing behind you. 
Oceanator emulates why we love indie rock in the first place: edgy, dark, simple, honest. From tracks like "The Sky is Falling" or "January 21st," she holds her own among fellow elder statesmen like The Breeders or Screaming Females. And did I mention the hooks? Or the transitions? Did I mention, that she's a fucking vibe? Heaven is in fact a place on Earth, and it's built by women in indie rock. With THINGS I NEVER SAID, Oceanator has walked through the pearly gates, claimed her throne, and, incidentally, turned me the fuck on. Who said spirituality can't be sexy? All I have to say is: yes, God… yes. Check out THINGS I NEVER SAID on Bandcamp. [Devyn McHugh]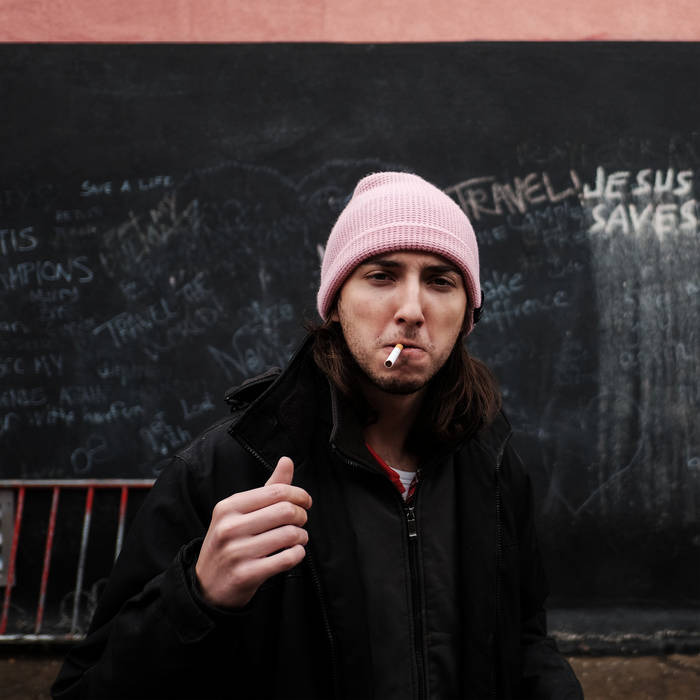 Phony – KNOCK YOURSELF OUT
Genre: Emo 
Favorite Tracks: "Relax," "Captor," "Gold" 
PHONY checks a lot of the same fuzzy, isolated, self-conscious boxes that Sorority Noise did. I don't know how kosher that is to say, but I do think without trying to delve too deeply into the messy minutia of it all is that in its best moments, KNOCK YOURSELF OUT hits the emotional highs of 2017's YOU'RE NOT AS ____ AS YOU THINK, a scared, white-knuckled anxiety where you're holding on for dear life. It makes the album a fitting 2020 lifeline. Like 2019's SONGS YOU'LL NEVER SING, Neil Berthier doesn't overthink anything on KNOCK YOURSELF OUT; it's a straightforward, short album, and the plainspoken songwriting cuts quickly and deeply to the aimless neurosis of late-20s burnouts: "Well I'm terrible at being a human being / You seem like a guy who'd like me strictly / By the way I dress" ("Gold"), "Forget about the parking lots / You're drinking for the love of lost memories so take another shot" ("Two Thousands"), "I tried my best to quit smoking / I guess it's just not the right time / It's never quite the time" ("Relax"). It's thoughtful but not overthought, a lifetime's worth of hungover memories and overextended anxieties expressed in a tight, 27-minute album. Berthier is going. through. it. on KNOCK YOURSELF OUT, regularly looking inward just long enough to turn out some brilliant punk prose before inevitably pulling himself out of his own brain—the album even ends the distant bleeps and bloops of a video game firing up, a fitting, distracting calm to end on. It's on Bandcamp and I urge you to give it a listen today. [CJ Simonson]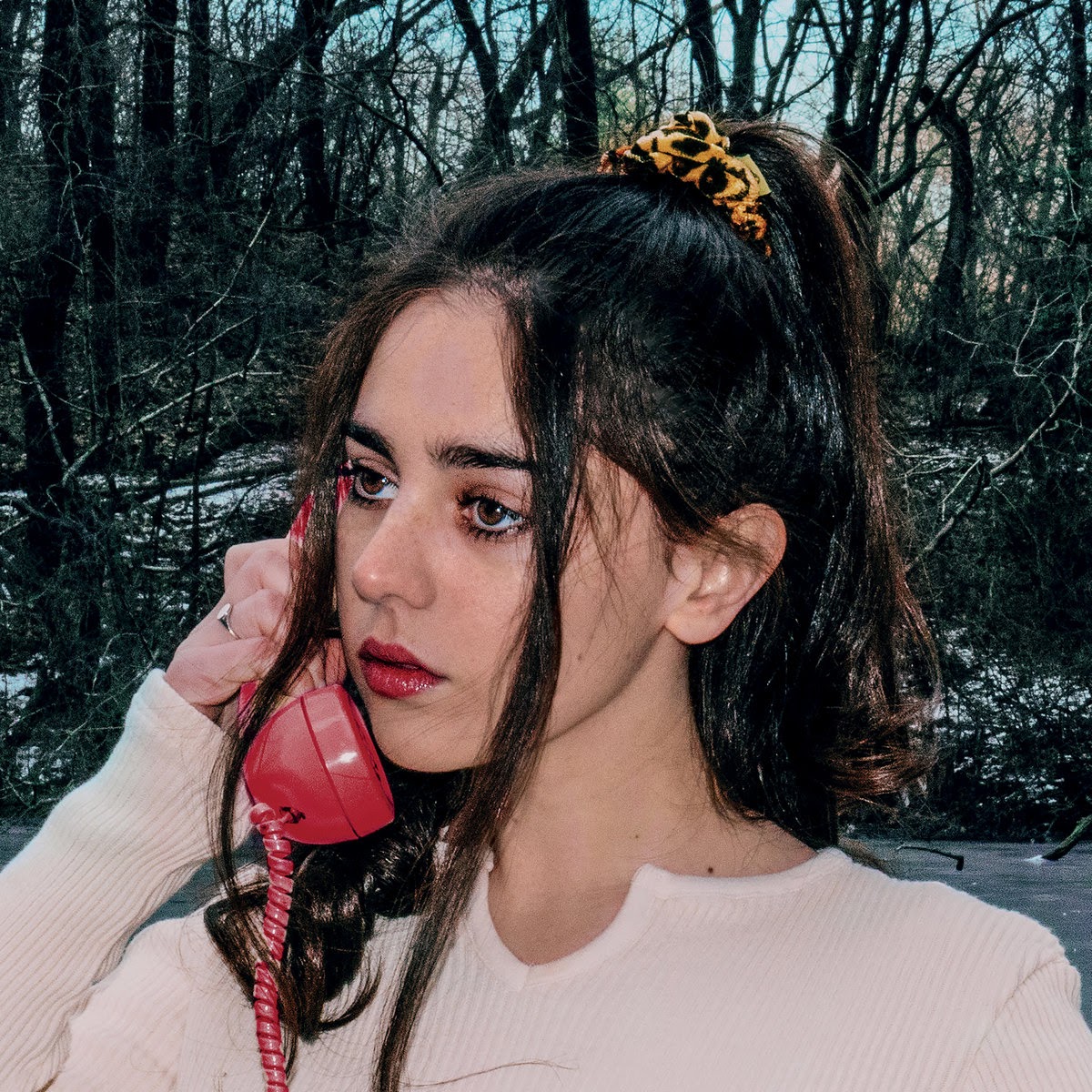 Samia – THE BABY 
Genre: Indie Pop
Favorite Tracks: "Big Wheel," "Stellate," "Is There Something In The Movies?," "Limbo Bitch"
"How long do you think we can sit here before we have to move?" Samia ponders in the opening lyrics of her debut album THE BABY. The young artist based out of New York City poetically spills her greatest fears and insecurities across the 36-minute album. She displays a moment of confidence in lead single "Fit N Full," a logical follow-up to her anthemic 2017 breakout hit "Someone Tell the Boys." The sweeping guitar riffs and soaring vocals on the track are primed for a feature spot in a BOOKSMART-esque coming-of-age movie. Though she's a daughter of the industry, Samia's authenticity is never in doubt. On closer "Is There Something In Movies?" she observes the industry she was raised in with an outsider's perspective. "Everyone dies, but they shouldn't die young / Anyway, you're invited to set," she wails. Samia confronts her vulnerabilities head-on with emotionally intense depictions of the minutiae of everyday life. Dynamic synths and layered vocals across the album improve on her earlier sound, while her voice remains her greatest asset when conveying emotion. Her ability to switch between warm, gentle vocals to being sharp and almost biting without pause creates a rawness that injects itself into your soul as you listen. Rife with melancholia and forlorn melodies, THE BABY is a stellar, intimate debut, tantalizing listeners with more of what Samia has in store for us. You can purchase THE BABY on Bandcamp today. [Becca Lengel]