Iron Maiden are back in a big way on SENJUTSU, and Navy Blue cements himself as one of 2021's most prolific rappers on NAVY'S REPRISE. Dig into reviews for both below!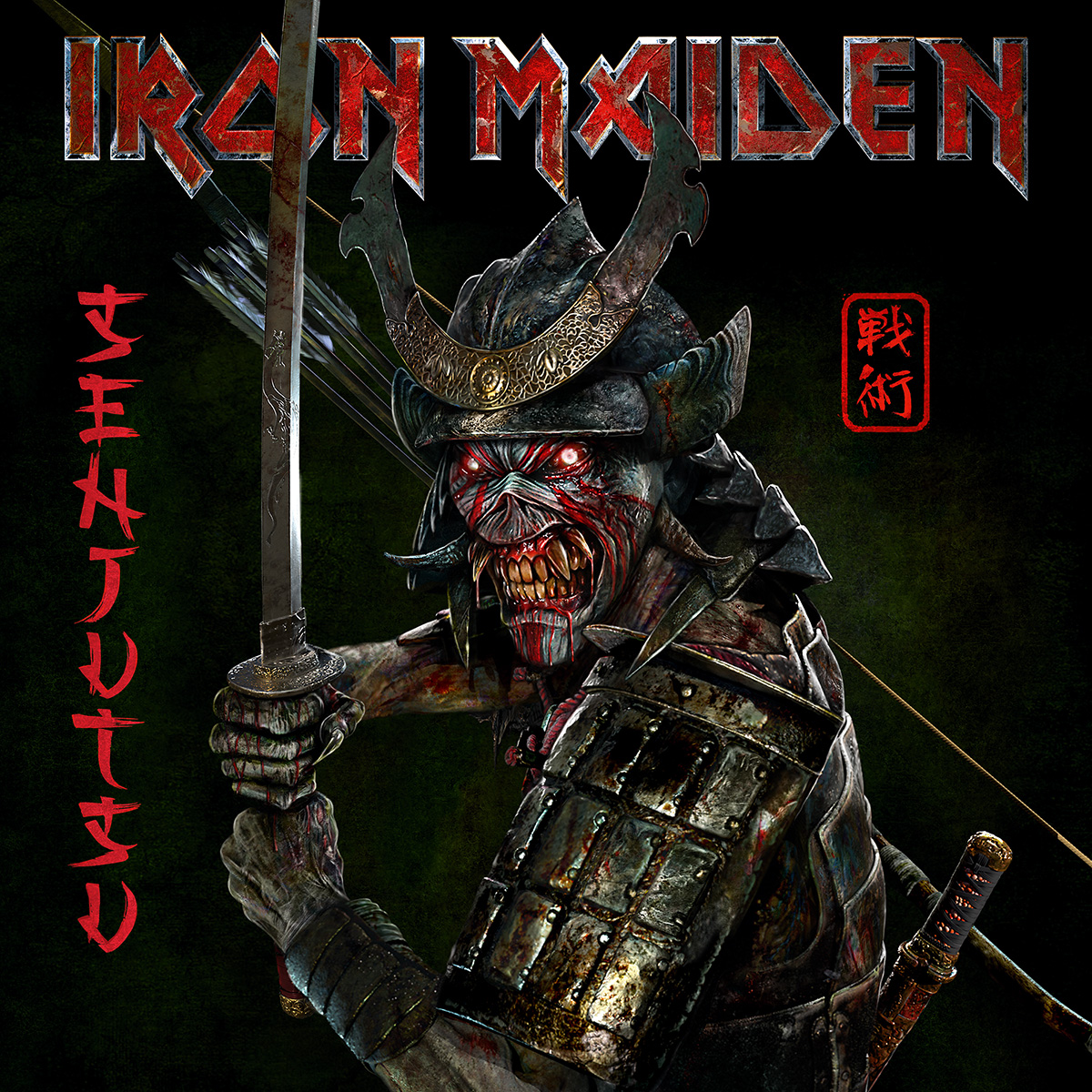 Iron Maiden – SENJUTSU
Genre: Heavy Metal
Favorite Songs: "Stratego," "Lost in a Lost World," "Days of Future Past," "Hell On Earth"
It's been six long years since fans have heard the call to up the irons, but heavy metal legends Iron Maiden have issued their latest battle cry with SENJUTSU. Their seventeenth studio album, their second double album, and their first studio release since singer Bruce Dickinson was treated for throat cancer, SENJUTSU is their most cohesive and epic work since Dickinson rejoined the band back in 2000. The album title, which loosely translates to "tactics and strategy," is the thematic palette that colors most of the album's lyrics, like in the cinematic title track that narrates a battle over pounding drums and death march guitars. "How do you read a madman's mind?/ Teach me the art of war," Dickinson muses in the opening of the "Stratego," over Maiden's signature ripping galloping guitar riffs. Though these themes and rhythms have become Maiden staples, first explored in "The Trooper" or "2 Minutes to Midnight," the band is able to make them sound new and reinvigorated, as opposed to straight-up fan service. The singer sounds top notch harmonizing with the lead guitar, and synths in a chorus that will no doubt command a sea of audience voices when the band has the opportunity to tour this monster of an 81 minute double LP.
The opening of "Lost in a Lost World" finds the band venturing into some new territory, finding Dickinson's vocals layered in effects over simple acoustic guitars, setting an almost psychedelic mood that eventually gives way to something much more heavy-hitting and melodic. The three-guitar lineup of Dave Murray, Adrian Smith, and Janick Gers finds a way to fit every possible combination of riff and lead line imaginable into each track, especially on the album's final three songs, all written by bassist Steve Harris and each with a runtime of over 10 minutes. Of those three, the album closer "Hell on Earth" is the most epic, and truly illustrates the band's progressive prowess. The track flows seamlessly through its sparse and ominous opening into its bouncing, fist-pump-inducing instrumental overture. Dickinson doesn't even open his mouth until three-and-a-half minutes in, but by that time you're all in for whatever ride the band wants to take you on. It may seem unlikely that Iron Maiden would ever opt to play a new album in its entirety on tour given the flack they caught for doing it back in 2006 for A MATTER OF LIFE AND DEATH, but SENJUTSU is definitely worthy of such a presentation; 40 years into their career, Iron Maiden have shown that they are still a mighty force to be reckoned with, and are worth so much more than their greatest hits. [Jake Mazon]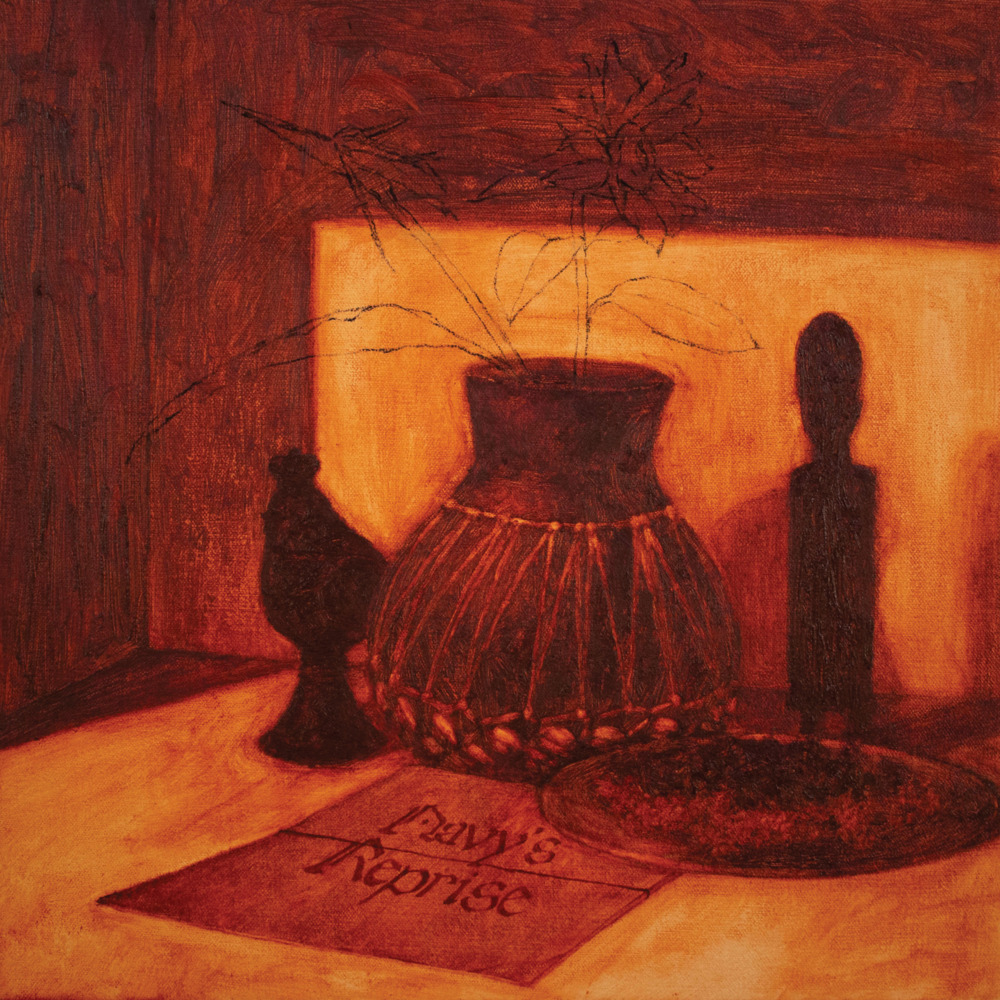 Navy Blue – NAVY'S REPRISE
Genre: Rap
Favorite Tracks: "Ritual", "My Whole Life", "Petty Cash", "Shine" "God's Magnetic Pull"
NAVY'S REPRISE is a beautifully produced album that cuts against the ostentatious, empty sounds of the mega-records released around it. Drenched in delicate instrumentation and impactful-yet-restrained drums, the 40-minute release flies by as Navy Blue stages more of the personal tales that made his previous EPs, as well as his 2020 album SONG OF SAGE: POST PANIC!, so compelling. The tone is decidedly lighter by comparison, a heavy heart lifted from the depths of depression and panic attacks that ultimately led him to rehab and psychiatry to embrace the beauty of familial connection and reflection. It's upbeat without being saccharine, a difficult needle to thread in rap music, and it avoids the generic pitfalls of the soul-bearing trap crooners dominating airwaves in 2021. Ultimately, NAVY'S REPRISE is a reprieve from the exhaustion of the year and the current rap landscape, a thoughtful album with limited but deeply personal scope that is extremely pleasing to listen to.
In another world, Navy Blue could've been a member of Odd Future thanks to an elementary school friendship with Earl Sweatshirt. A move East in later childhood and a turn towards professional skateboarding chartered a different path for Navy, though the connection to Earl remains strong—a cursory listen would leave the listener assuming Navy's raps owe a debt to Earl's conversational cadences, but where Earl is abstract, Navy is refreshingly direct. It's clear their styles evolved alongside one another, but Navy also draws inspiration from the detailed flows and mid-tempo delivery of contemporaries like MIKE and Mavi. The pacing suits his contemplative verses, delivering a refreshing mission statement on the opener "Light": listen to learn, and learning how to listen." It's a theme carried through his lyrics, quoting family members and delivering nuggets of hard-earned wisdom across the tracklist, and one that is evident in his keen ear for beats.
It's no surprise that the son of musicians who grew up chopping J Dilla and Nina Simone samples has such a strong knack for jazzy instrumentation, so accordingly the production on NAVY'S REPRISE is its standout quality. Highlights abound, from the undulating string passages on "HGTV" to the warm guitar plucks and wistful vocal sample on "My Whole Life." "Ritual" and "Shine" are personal favorites; the former is bright and full of wonderful sounds, centered around a gorgeous whistle mixed perfectly to cut out any hint of shrillness. The latter is the closest thing Navy could likely make to a banger, with a flawless bassline and drums that kick hard despite the unaggressive nature of Navy's production.
NAVY'S REPRISE isn't earth-shaking or built from trendy sounds; certainly it would be easy to write off as an Earl ripoff or another in a line of rap-blog cliches turned out by artists with terrible SEO (seriously, we need to get Navy, Wiki, MIKE, and others some love on Google). To dismiss NAVY'S REPRISE as a copy or an indistinct piece of a crowded space is a mistake, and fails to recognize his varied creative talents and unique presence on the album. [Corey Guen]