It's another music roundup, including takes on the latest from Kiwi Jr., Psychedelic Porn Crumpets, and Denzel Curry and Kenny Beats!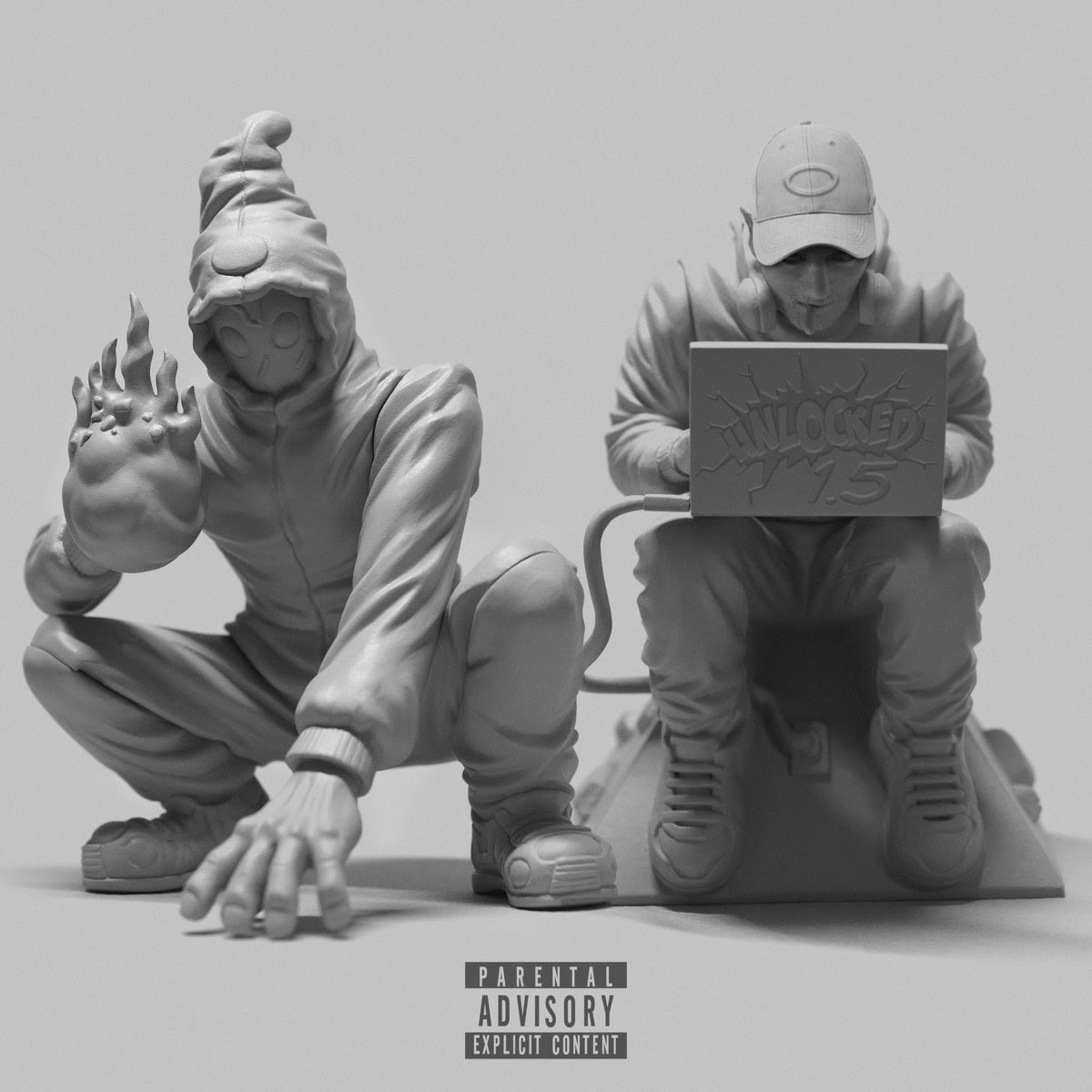 Denzel Curry and Kenny Beats – UNLOCKED 1.5
Genre: Rap
Favorite tracks: "So.Incredible.pkg [Robert Glasper Version Feat. Smino]," "Track07 [Georgia Anne Muldrow Version feat. Arlo Parks]," "Take_it_Back_v2 – GODMODE950 Version"
UNLOCKED 1.5 is Kenny Beats once again revealing the awe-inspiring size of his contact list. Stepping back from his excellent Denzel Curry collaborative album UNLOCKED, he allows an extraordinary array of talent to build a new UNLOCKED behind the athletic, ferocious raps of Curry. The goofy concept behind its existence (evil Denzel and Kenny drop a remix album while the real pair are trapped in an alternate dimension) sells the project well, though the evil doppelgangers do sabotage their counterparts with hit-and-miss efforts. The difficulty of remixing a good song or album is in justifying the existence of another version with creative, complementary choices. Too often, rap "remixes" consist of nothing more than additional verses, adding length and only sometimes adding value. It's commendable, then, that Denzel and Kenny gave their collaborators a chance to make the tracks their own, no small feat given Denzel's elastic delivery. It's also forgivable that the one track guilty of tacking on a verse plays dirty with my tastes and throws Benny the Butcher on the already-perfect "DIET_."
A successful remix has to make a sonic case for itself; here, Robert Glasper, Georgia Anne Muldrow and GODMODE 950 acquit themselves best. Glasper goes even dreamier than the original on "So.Incredible.pkg [Robert Glasper Version Feat. Smino]," drenching Denzel's smoothest UNLOCKED verses in soft vocals and groovy basslines, getting a surprising-but-delightful assist from Smino, clearly in his element. "Track07 [Georgia Anne Muldrow Version feat. Arlo Parks]" takes a lull in the original project and breathes new life into it, becoming unrecognizable as Muldrow and Parks' spacey, dynamic interpretation completely reconstructs the song. Finally, GODMODE 950 treats the straightforward banger "Take_it_Back_v2" as a vague suggestion, chopping up Denzel's vocals with wild psychedelic flair. Fragments of verses stutter and lurch across the electronic beat, an odd but compelling marriage.
Less compelling are the tracks which fail to either meet the high energy standard Denzel's bars set or to alter the vocals to suit a different approach like GODMODE 950. The Alchemist delivers a shockingly glitchy, lush beat completely opposed to the vintage feel of his usual work with "Cosmic.m4a [The Alchemist Version Feat Joey BadA$$]," but it and Denzel are on different wavelengths. A decent feature can't save me from simply returning to the original, a fate also suffered by a completely outmatched Jay Versace on "Lay_up.m4a – Jay Versace Version." He tries to apply the same warm, lethargic haze that worked for Boldy's James' deadpan bars to a firecracker verse from Curry, resulting in a clunky mess. As an appetizer and piece of fan service that I hope precedes UNLOCKED 2 (and the return of light-world Kenny and Denzel!), 1.5 has more strong tracks than not, and a couple good enough to land in permanent rotation alongside the originals. [Corey Guen]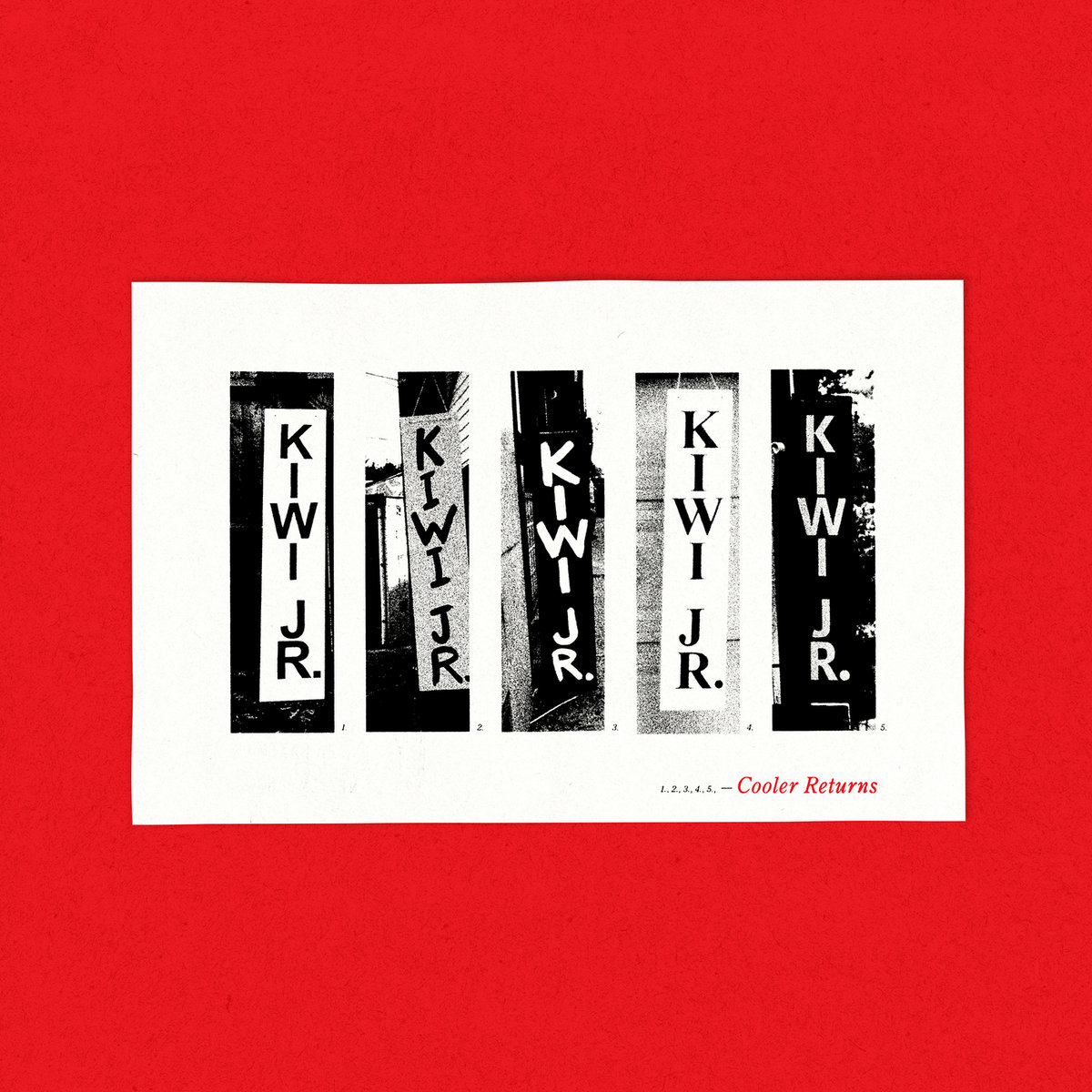 Kiwi Jr. – COOLER RETURNS
Genre: Post-Punk
Favorite Tracks: "Undecided Voters," "Omaha," "Domino," "Nashville Wedding"
I've only driven through Ontario once, but I remember stretches of the trip looking a little like my more-frequent trans-Ohio travels, with the wide, flat horizon stretching out ahead of you. It's how I visualize COOLER RETURNS, the sophomore record from Toronto indie rockers Kiwi Jr.—the definition of consistency in album form, like a 70-mile-per-hour highway straight-shot. For the whole duration, the band jangles, they rollick, and they bop with no peaks or valleys. Replace all those rolling fields with hooks, hooks, and oh yeah, more hooks, and you get the picture.
Jeremy Gaudet's lyrics pop out of that landscape of chiming guitar-peggios and honky-tonk piano. They're often Dylanesque in their wry, esoteric wit, dense with characters from local scenes as well as history, literature, and film-bands, Wild West gunslingers, restaurateurs who burn the place down for the insurance money. There's even some small-talk with Jesus before an imagined brawl at a punchy "Nashville Wedding" ("Hey, this carpenter makes wine!") Every listen, another one-line portrait bubbles up, and soon you realize these aren't one-liners at all; even when the overarching narratives are obscure, each bar leads to the next with a pleasing snap. That makes for memorable stand-alone refrains too, though. I'm particularly a fan of the way the consonants skip off the tongue on "Omaha," as Gaudet chants "Don't blow your plainclothes cover," harmonicas blaring. It's among the stickiest of the record's many industrial-grade hooks, reinforced by the kind of sunny guitars that keep COOLER RETURNS moving even when there is no strong chorus. The more angular title track, for its part, settles instead on busting out the scratchy solos and tambourines. At all times, Kiwi Jr. keeps things unassailably catchy, clever, and fun.
COOLER RETURNS doesn't spend too much time speaking to the zeitgeist, but it does go out of its way to mark the moment in time—Gaudet jokes that he's tattooing 2021 on his ass, and a track about "Waiting in Line" certainly hits different. There's something to the sound that feels right too; if it came out in a different year, it might be my record of choice for keeping spirits up into the sixth hour of a 10-hour drive. But such a solid-rocking, beaten-until-combined set also feels a little like the anxious, busy idling of the past year (you start to think maybe the bus will explode if it drops below 50 mph). If we can't go anywhere, it says, we can sure have a good time not getting there. [Taylor Ruckle]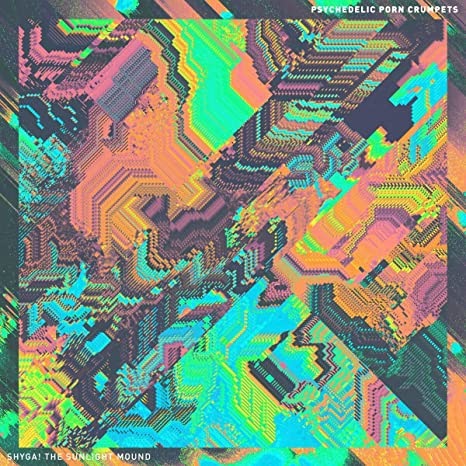 Psychedelic Porn Crumpets – SHYGA! THE SUNLIGHT MOUND
Genre: Psychedelic Rock
Best tracks: "Tally-Ho," "Tripolasaur," "Mundungus," "Mango Terrarium"
Hailing from the city of Perth, Australia, Psychedelic Porn Crumpets have carved out a unique niche for themselves within the larger sphere of psych rock Down Under, eschewing the mainstream pop turn of Tame Impala, the ceaseless genre-hopping of King Gizzard and The Lizard Wizard, and the mathy complexity of Pond in favor of something much more straightforward and explosive. Going into their fourth full-length studio album, one should know what to expect from a PPC record: high-octane energy, dynamic and thrilling riffs, and a staunch commitment to a lo-fi, DIY ethos that extends from their songcraft all the way to their PR and marketing. In these ways, SHYGA! THE SUNLIGHT MOUND fits the mold to a T, but still manages to stand out simply through how bottomless its gas tank seems to be. SHYGA is somehow the most propellant project in the PPC catalogue thus far, an absolutely relentless ride that maintains a breakneck pace for its entire 40 minutes and features the most cutting and indignant songwriting of the band's career. It's hard to write and record the vast majority of an album while trapped in your frontman's house due to a viral pandemic and not leave at least a little bit of your resentment and cabin fever in the final product, and SHYGA bears this out by constantly sounding like it's bursting at the seams. Ultimately, if you've enjoyed any of this band's past work, or really just any kind of psych or garage rock in general, this one's for you. Welcome to Riff City, play it loud or don't play it all. [Jacob Martin]