Once again we arrive at our Bandcamp Picks of the Week, this week highlighting two of the best EPs in recent memory from Camp Trash and Green-House!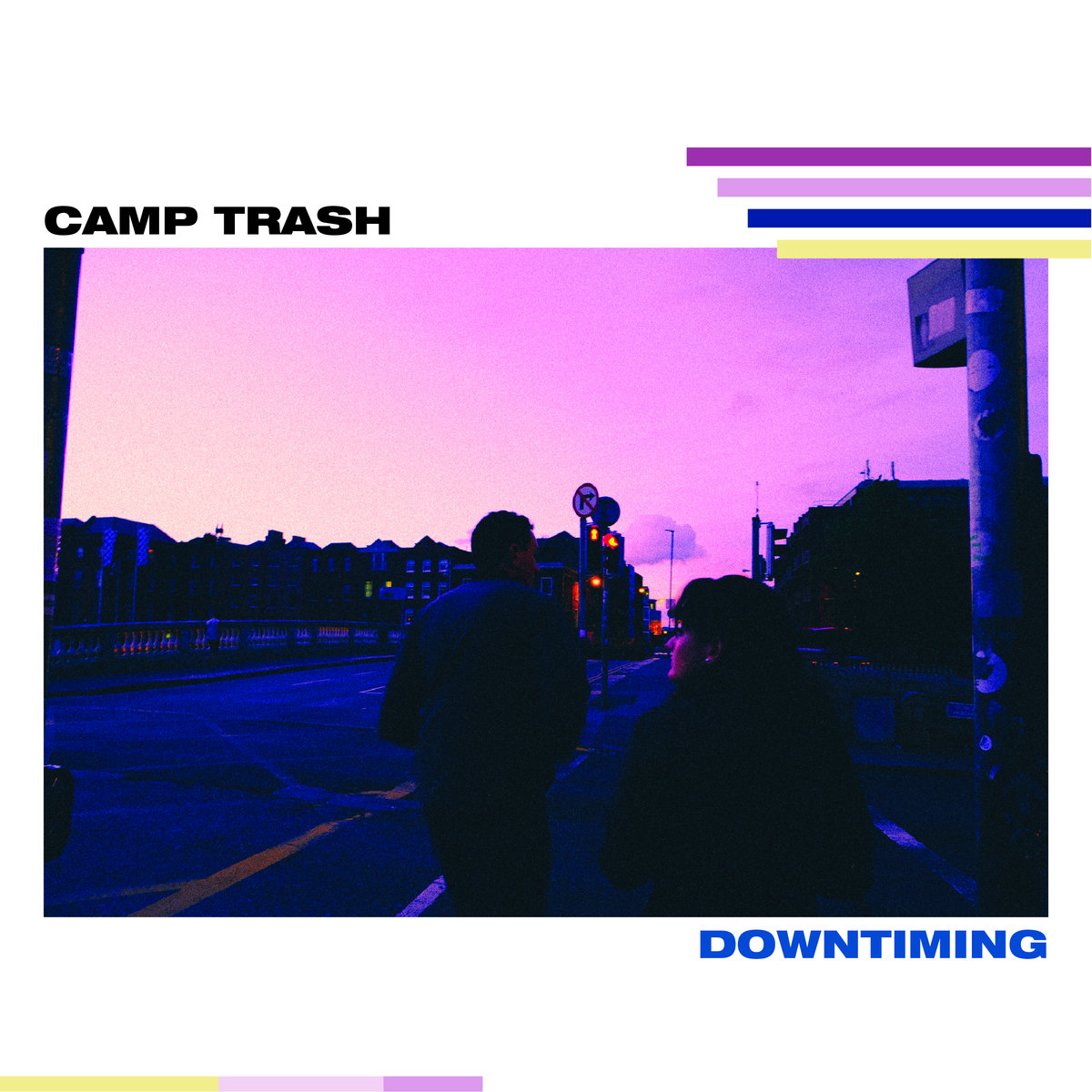 Camp Trash – DOWNTIMING
Genre: Emo, Pop Punk
Favorite Tracks: "Bobby," "Sleepyhead," "Weird Carolina"
Six months ago, emo Twitter was unsure whether or not Camp Trash was actually a band. The Florida quartet shrouded themselves in playful mystery, seeming like as much of a prank as they did a hardworking recording project. After months of debate as to whether people would ever actually hear Camp Trash, the band released DOWNTIMING, an EP that captures the magic of teenage pop-punk. The record plays like the soundtrack to drinking shitty beer on a humid summer night with your closest friends, making the kinds of bitingly personal jokes you'd only make around those who know you best. This is especially true on the track "Bobby," a cascading slice of youthful zeal. Lines like "I'm far away from college and my parents stopped noticing / My girlfriend never calls me but it doesn't really bother me / She's beautiful in theory but I don't think she'll be calling me again" lay the framework for an earworm of a song that I literally listen to every single day after work. The same hyper-sincerity shines through on closer "Weird Carolina," a droopy rocker that flaunts its narrator's self-proclaimed boringness in just the second line. Camp Trash may be defined by their knack for melodies and their straightforward-but-impressive instrumentation, but what really makes them stand out is the clear camaraderie, largely evidenced by the band's aforementioned Twitter presence. Camp Trash presents as a family, and their music plays like the work of one: it's nuanced, intimate, and hard to imagine coming out of anything other than a tight-knit friend group. Snag DOWNTIMING on Bandcamp today, courtesy of Count Your Lucky Stars.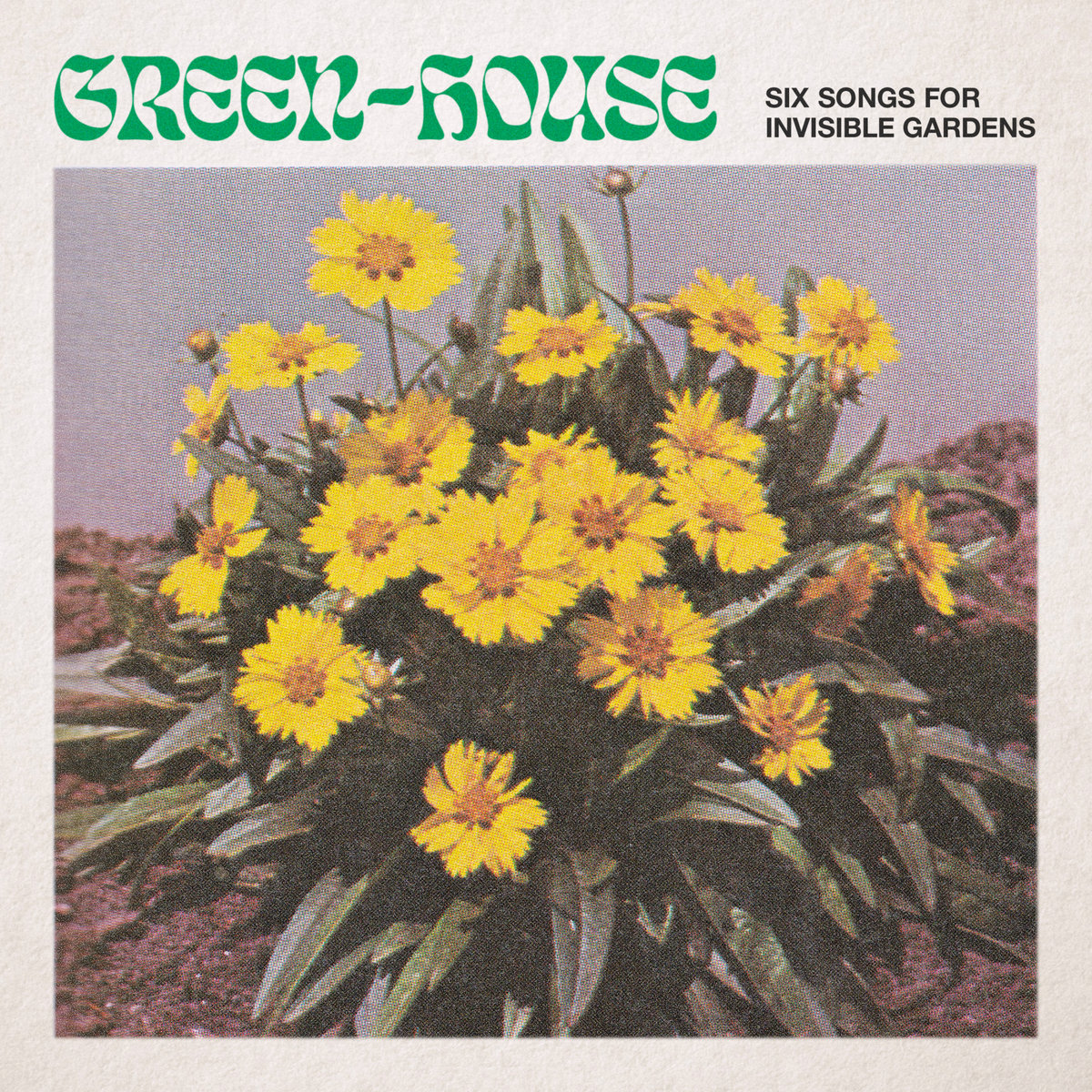 Green-House – SIX SONGS FOR INVISIBLE GARDENS
Genre: Ambient
Favorite Tracks: "Xylem," Parlor Palm," "Sansevieria"
An exercise in liberation and simplicity, Los Angeles producer Olive Ardizoni creates ambient music under the moniker Green-House that is as evocative as it is centering. Their 2020 EP, SIX SONGS FOR INVISIBLE GARDENS, is a calming collection of compositions to keep you company as you stare at your houseplants. "Xylem" is a marimba-ish lullaby, its charming synthesizers topping a backdrop of peaceful nature sounds. It's a track that could put even the most restless baby straight to bed, but as gelatinous analog synths soar softly in the background, it's clear that Ardiozi's simpleminded songwriting pulls from the same legacy as artists like Laurie Spiegel and Hiroshi Yoshimura. "Parlor Palm" is an arpeggiated symphony that evokes the water that keeps plants alive as much as it does dirt and leaves, while "Sansevieria"'s gamelan-esque tones wistfully pitter and morph from melodies to lush chords. Pulling from the same ethos as Mort Garson's PLANTASIA, fans of the Moog pioneer will find solace in Green-House's innovative synthesis. Zone out to SIX SONGS FOR INVISIBLE GARDENS on Bandcamp today, courtesy of Leaving Records.