Thanks for clicking into our end of the year coverage! Merry-Go-Round Magazine is an independent culture site funded by people like you! If you're enjoying our End of 2022 Coverage, consider becoming a member of our Patreon, or even donating to our operation here!
Every year, we ask our contributors to select the best artist and best new artist of the year, a question that tends to get slight pushback because of the ambiguity and lack of qualifiers surrounding it. But often times a coming out party, or an arrival party, will feel obvious in any given year. Below are our selections for the best artist and best new artist of 2022!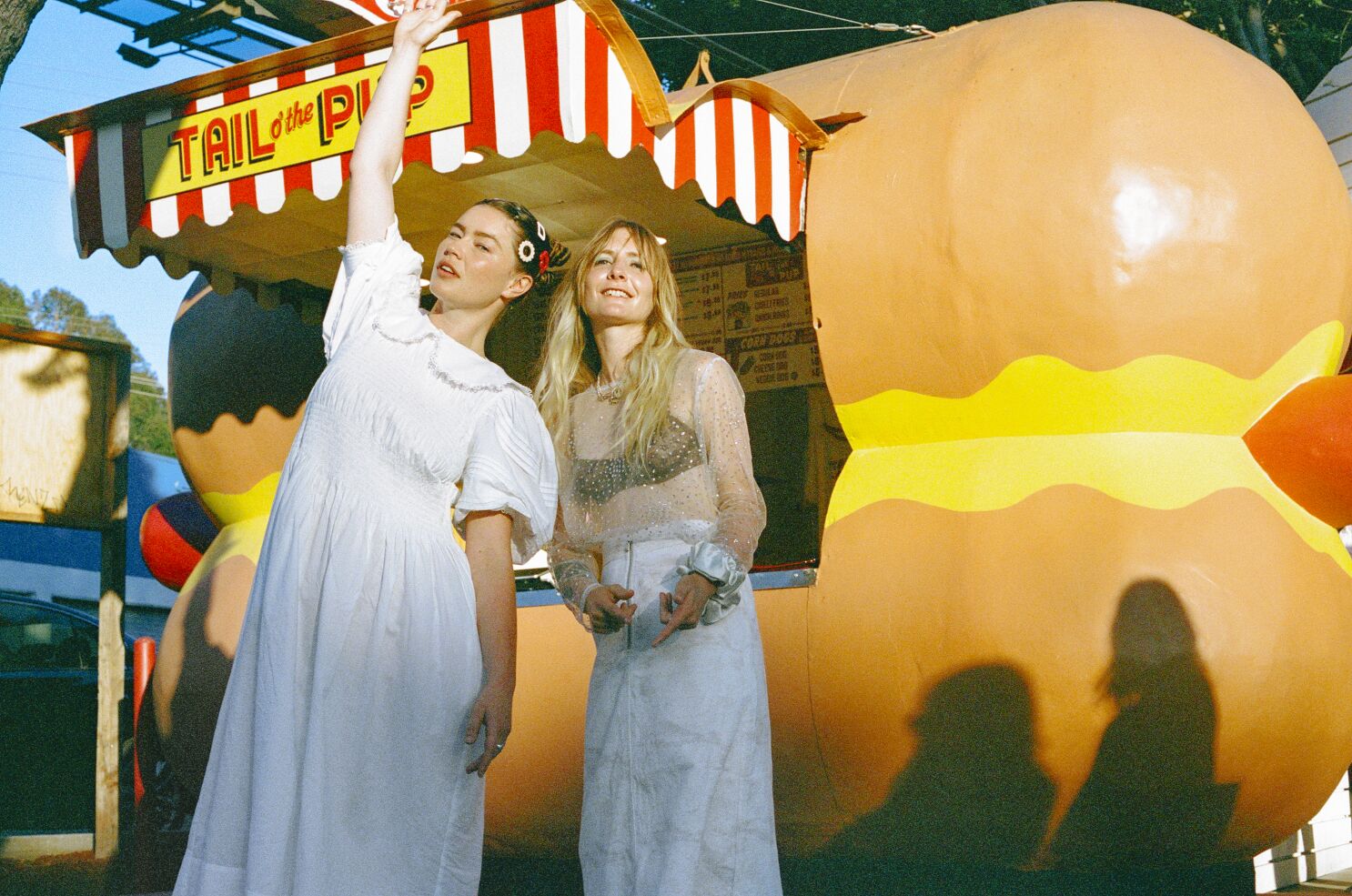 Best Artist of 2022: Wet Leg
There's no denying TikTok's power to launch the careers of bands/artists into the stratosphere. The former teen-centric app has made stars out of random producers and even pulled one-hit wonders and nobodies from the depths of obscurity. But could it be a force for good? Could TikTok make the career of artists truly deserving and capable of such sudden and robust attention? Or is everything at the weird, unknowable behest of the algorithms of teens/tweens everywhere?
The answer to that question is, of course, Wet Leg.
The indie rockers—headed by singer/guitarists Rhian Teasdale and Hester Chambers—made noise on the World Wide Web when "Chaise Lounge" made the rounds on TikTok in late-2021/early-2022. Sure, the resulting videos were more of the sometimes cutesy, often cringe lip-synching from unaware youths. Yet this super hip, sing-talk-y indie rock jam made it feel decidedly different. It's as if the great A.I. brain in the sky had found something of value amid the digital clutter, and it presented it in a way that made this thing truly accessible, regardless of their respective follower counts.
And that's sort of been the theme for Wet Leg's rise over the last year or so: They seem genuinely like a band for everyone. A living, breathing symbol of what's really cool about rock—namely, a sense of fun, an endlessly scrappy aesthetic, and great songs to boot. And whether they've been playing sold-out fests or random clubs, or scoring Grammy nominations (including a big one for Best New Artist), Wet Leg have been in on the "joke" in a time when it seemed most valuable. Sure, accessibility among artists is a big deal these days, but rare is the act that could transcribe socio-cultural borders like Wet Leg. Case in point: Even after they got "big," they played a TikTok-streaming concert in November. It's further proof of their overt realness, general playfulness, and grander immersion into the cultural conversation.
Yet the question begs: What is it about this band, specifically, that's made them such a big crossover act (especially in a time when that's not always so easy a fear)? Is it just that they lucked out with a solid marketing ploy? Or they got lucky with one big, irreverent song? The answer can be found on their self-titled debut album. Because amid the ironic air of hipness and big and infectious hooks, the LP is pretty expansive and emotional. Whether they're exploring personal politics or just indulging the chaos of our era, the songs feel like the perfect snapshot of life in 2022—and, in turn, why Gen Z fell so hard for Wet Leg. Heaps of bands have found their own life in the "Pavement Sound," but Wet Leg made the social and aural identity their own, updating it for a world gripped with tragedy and humor in equal measures.
It would be easy to brush off what Wet Leg accomplished this year as just another fluke of the digital era. And the fact that the album is generally that good doesn't really have to convince you of anything. Yet that narrative still feels dismissive—not only because they've done the needful in their ascension up the rock 'n' roll ladder, but because they did so with real grace and a general breeziness. They're ultimately rock stars for this generation not because of how they sound or look, but because they handled the madness of the position with the poise and power we need more of from our so-called "heroes." In an age where we cast aside artists on a whim (deserved or otherwise), it's nice to see a band's career exist as this extended message of integrity and creative commitment. That and, seriously, those extra-banging hooks. [Chris Coplan]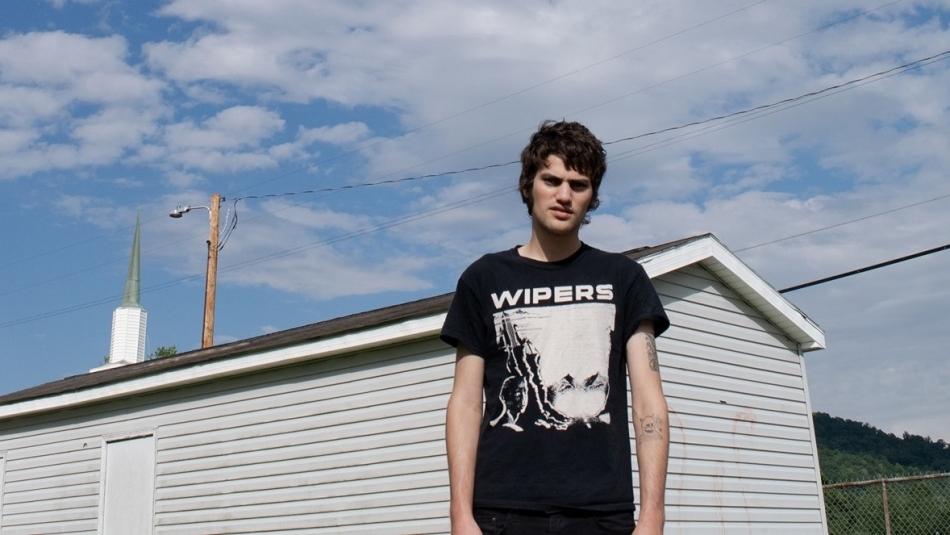 Best New Artist of 2022: MJ Lenderman
That a record containing the lyric "JACKASS is funny like the Earth is round" would become a consensus album in 2022 may feel uncanny, but MJ Lenderman's studio debut BOAT SONGS did it. After five years of dropping singles, splits, EPs, and two full-lengths in the DIY tradition, BOAT SONGS is a triumphant collection of high-fidelity, plodding alt-country tracks that announce that the band is here to stay. At times slow and weighty, at others upbeat and danceable, and always slanted and folksy, BOAT SONGS is as endearing as it is catchy.
Already, 23-year-old Jake Lenderman was on a musical ascent as part of Wednesday, the shreddy alt-shoegazers whose quick-succession LPs I WAS TRYING TO DESCRIBE YOU TO SOMEONE and TWIN PLAGUES won them a massive fanbase clamoring for more of their signature heavy twang. With BOAT SONGS, Lenderman's idiosyncrasies make him one of indie rock's most relatable figures. Whether he's pondering human fragility while watching WWE on "TLC Cage Match" or the ephemerality of success on lo-fi stunner "Dan Marino," Lenderman's thoughts, emotions, and pleasures are clear, genuine, and uncontroversial. Perhaps a part of the charm of the JACKASS lyric is that, at a time when it feels like all indie rock is introspective and devastating, there's something intoxicating about acknowledging uncomplicated truths.
That winning approach has earned Lenderman significant acclaim. BOAT SONGS sits atop popular critic Steven Hyden's favorite albums of 2022 list, and the record earned end-of-year praise from stalwarts like Gorilla vs. Bear, Paste, and Stereogum, all of whom placed the record in their top 12. His 2023 tour with Philadelphia's finest country band, Florry, is already selling out. It's because he's delivering what the music scene has desperately needed: unvarnished rock, with fuzzy texture gently grazing the never-ending pursuit of happiness, compiled into a collection of 10 off-the-cuff tracks oozing with sincerity. It's hard not to fall in love. [Devon Chodzin]