In a year where clubs around the world were forced to shutter their doors and gatherings of all kinds were put on indefinite pause, many DJs stuck at home without any gigs turned to the recorded DJ mix as both a creative outlet and a way to keep connected with the dance music community in this time of isolation. With lots of time on my hands and a constant longing to be able to go out and dance with my friends again, I listened to more DJ mixes than ever in 2020, and the ones that I've included here as my favorites all inspired me to continue pursuing my own passion for DJing with their creative approaches to the artform. These mixes can't entirely fill the hole in our hearts left by the communal joy of dancing in a sweaty room together, but many talented DJs took this opportunity with lots of people stuck at home with nothing to do and gave them mixes to dance and sweat to in the safety of their own homes, and I thought that was worth celebrating this year.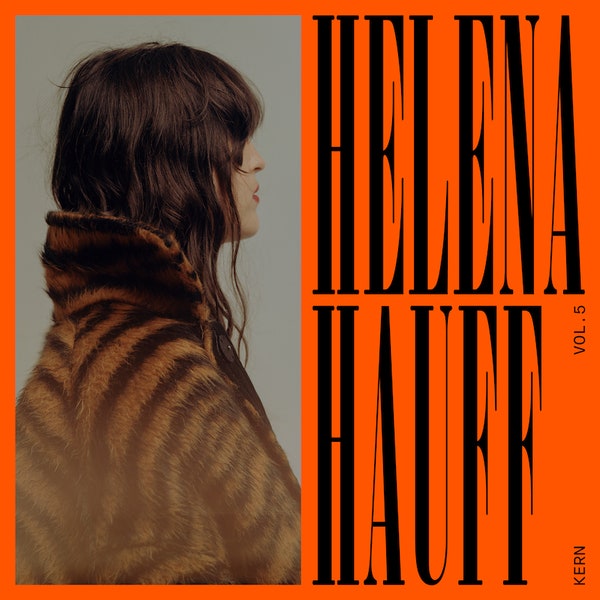 Helena Hauff – KERN VOL. 5
Techno is a style of music often defined by its restraint and minimalism, which is why it's so invigorating to listen to a DJ like Helena Hauff who has little-to-no interest in subtlety. Her music and her crate-digging selections from other producers highlighted in this mix forgo the stark, stripped-back style of most Berlin techno to instead explore the roughest outer edges of the genre, with bass so blown out and distorted it often risks drowning out the rest of the production entirely. But there is a method to her industrial madness, and her massive new 132-minute installment in the Berlin record label Tresor's Kern mix series is a perfect snapshot of what makes her so uniquely thrilling as both a DJ and producer. Much like her face-melting b2b set with Nina Kraviz (which I was lucky enough to catch in-person at Secret Project festival in 2019), this mix races at absurdly high BPMs from start to finish, refusing to allow listeners to catch their breath as she pummels them with one nasty techno and electro beat after another that get progressively faster and faster as the mix goes on. As such, KERN VOL. 5 often feels like an endurance test more than a traditionally crowd-pleasing peak-time rave set, but the magic of Hauff's DJ style is her ability to keep the listener dancing to the groove without ever letting them get comfortable or complacent. Even at the mix's most extreme industrial moments, like Hauff's unreleased collaboration with Morah titled "Segment 3," the jittering electro dance beat that the distorted synths are wailing over never gets lost in the cacophony of the track, no matter how hard she cranks the distortion knobs on the synths. Her ability to keep dancers engaged and in the pocket while bombarding them with absolutely filthy, no-frills acid techno and electro is a more difficult balancing act than she makes it look, and her Kern mix is her best effort to date at achieving exactly that equilibrium.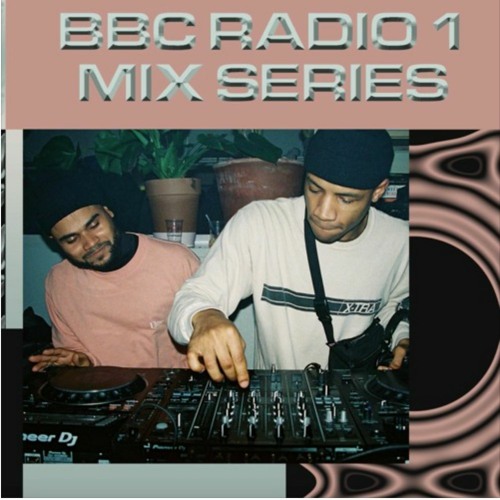 AceMoMA – HAUS OF ALTR BBC RADIO 1 MIX 
The George Floyd protests that erupted across the US and around the globe this summer produced seismic shifts in the way we collectively understand and discuss the issue of racism, and the music industry has been having some (but definitely not enough) incredibly overdue conversations about the topic. One of the musical scenes most overdue for such a reckoning is the house and techno scene, a genre of music invented by Black artists only to later become commercialized and capitalized on by white appropriators (sound familiar?). Despite the fact that most people probably associate techno and house music with places like Berlin or Ibiza, these genres are a definitively Black art form that would not exist without the crucial innovations of Black artists in cities like Detroit, Chicago, and New York—this makes the fact that Black artists from these cities have mostly been sidelined by the modern dance music industry all the more depressing. Luckily, there is yet another new wave of Black house and techno artists who are reclaiming the music that other Black artists pioneered before them and taking it in exciting new directions, and few artists better exemplify that wave than the NYC duo of AceMo and MoMa Ready, known together as AceMoMa.
Between their individual outputs, their collaborative releases as AceMoMa and their record label Haus of ALTR, which has put out three huge compilations in just this year alone, AceMo and MoMa Ready are absurdly prolific artists and label heads, and their work to highlight and empower young Black dance music producers has only just begun. That work is on full display in their excellent new Resident Advisor mix for BBC Radio 1 from this summer, which showcases tracks from other up-and-coming Black artists like Huey Mnemonic, Kush Jones, and Bass Bear along with a number of new and unreleased tracks from the duo themselves. Their style of house and techno music that contrasts classic deep house melodies and soulful vocal samples with hard-hitting, jungle-inspired percussion is clearly in debt to the classic dance music artists of the '90s without being stuck in their shadow entirely, paying tribute to their influences without being content to rehash the same ideas. The duo will be the first to admit that their style and their politically conscious approach to the genre is not something that they themselves invented, saying in the interview that accompanied the mix that "We're just making music that's true to the nature of why this music was made to begin with. That nature was pushed to the side for a long time, for a white, European idea of anarchism, and we took it back. That's why it's being seen as 'fresh,' but we didn't reinvent the wheel." It's about damn time that the conversation around techno and house music has begun to recenter Black voices and return to the socio-political roots that inspired the genre's origins in the first place, and AceMoMa and their Haus of ALTR labelmates have taken the torch passed on to them from groups like Underground Resistance and are running with it, making some of the year's best dance tracks in the process.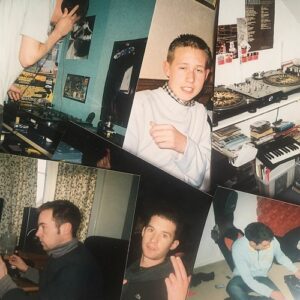 Joy Orbison – WOOLY WINDOW SESSIONS PART WUN
The great irony of Joy Orbison's career as a producer is that immediately after releasing his debut single "Hyph Mngo" to rapturous acclaim, his entire career since 2009 feels like an intentional 180-degree pivot in the opposite direction away from the UK garage revival sound that made that single such a popular and massively influential track. The generally press-averse producer reflected on the track's popularity and his decision to revert course in a 2018 interview saying that he "didn't just want to ride a wave back then because you never know where it might end" and that he felt "disconnected" from a lot of the more commercialized copycats in the dubstep revival wave of the early 2010s that were biting the style of "Hyph Mngo" and running with it. But after years of producing more unconventional and avant garde dance music in an attempt to avoid being pigeonholed as just a UK garage artist, in 2020 Joy Orbison triumphantly returned to his UK garage roots with a new mix titled WOOLY WINDOW SESSIONS PART WUN. Mixed on a simple two-deck vinyl setup using old records from his collection (some of which he has had in his possession for as long as 20 years), this mix is an exuberant tribute to the genre that inspired him to become a producer in the first place. Despite the fact that these sort of straightforward dance tracks with two-step 4/4 grooves and chopped R&B vocal samples are a far cry from recent Joy Orbison releases, he professes the love for this classic style, saying that "as soon as the sun comes out I find it hard to listen to anything other than UK garage. It definitely reminds me of being younger, going record shopping and making tapes round my mate's house," and that childlike wonder really comes across in the mix. You can tell from the simplistic joy of that this era of UK dance music doesn't just appeal to him as a nostalgic throwback—this is the bedrock foundation on which his entire musical project is built upon, and he does an incredible job at showcasing exactly why that sound was so inspirational to him as an artist.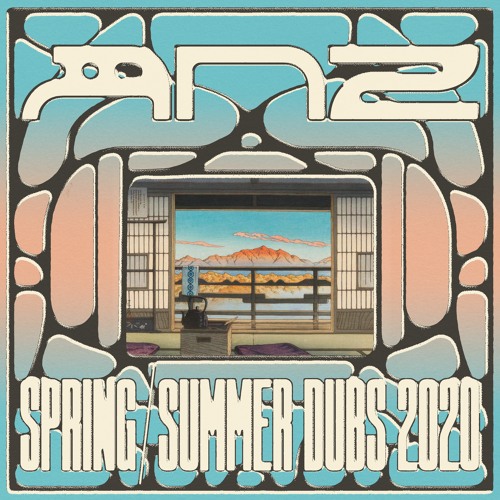 Anz – SPRING / SUMMER DUBS 2020
We all tried to tell ourselves in March that we would use all this time cooped up inside to do something productive, but most of us quickly realized that it was hard enough just trying to survive a global pandemic, let alone trying to take on an additional big creative undertaking on top of everything else going on. But Manchester producer and DJ Anz is not most people, and after setting a personal goal to finish 40 tracks during the early months of quarantine, she completed a whopping 75 (!!!) new tracks that she had compiled into an incredible mix simply labeled as SPRING / SUMMER DUBS 2020 by July. The mix is almost an hour-and-a-half of all original material, and even more impressive than the sheer quantity of the output is how incredibly diverse and unique each one of these tracks is. As one of the many excellent producers signed to Ben UFO and Pearson Sound's Hessle Audio label, Anz is a master of taking traditional UK club music styles and motifs and rearranging them into vibrant new forms, and based on this massive collection of club music stompers it seems like there isn't a subgenre of dance music that Anz doesn't have at least some level of proficiency in. From R&B-sampling two-step UK garage to more hard-hitting styles like jungle and electro, it's really amazing how Anz manages to take so many different sounds and influences and incorporate them into her sound with such nimble grace, like she is barely breaking a sweat.
The drums are almost always the highlight of an Anz track, and throughout the mix nearly every new song boasts a unique and exciting beat, constantly switching up the kick patterns and incorporating live-sounding fills and additional percussion that gives these tracks a sense of energy and movement often sorely lacking in club music. So often the drum sounds on house and techno tracks feel like the air and life has been sucked out of them in favor of rigid, mechanical minimalism, but every Anz track by contrast feels alive and unique in the way that differentiates a human being playing the drums from a drum machine. As much as I'm impressed with the funky polyrhythms and unique sonic experimentations that Anz and the other Hessle Audio producers are often known for, these tracks are FUN first and foremost, a quality that sometimes gets overlooked by other heady dance music producers. This mix manages to straddle the line between being innovative and crowd-pleasing better than most of her contemporaries, while also showing off a crazy amount of range in the process. For a producer with only a few official releases under her belt, Anz has quite a few tricks up her sleeves, and it's only a matter of time before her unique brand of UK club music elevates her to a much bigger name in the dance music world.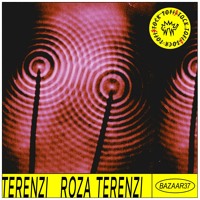 Roza Terenzi – BAZAAR 37
As much as I love a good peak-time rave set, especially this year when the club feels further away than ever, sometimes the thumping bass and high BPMs can be exhausting to listen to while sitting around the house, and in those situations a shift into chilled-out downtempo can be exactly what the doctor ordered. To the rescue comes Roza Terenzi, a techno and house producer who decided to dramatically slow things down from her usual uptempo style for an incredible new entry in Tofistock's Bazaar mix series that combines trip hop, downtempo, and ambient house to create one of the most blissful mixes released this year. When trying to create a comedown mix like this one, there is a very thin line between a mix that is soothing and relaxing and a mix that is just flat-out boring, and what makes this one so special is the effortless way she manages to weave together different styles and approaches to downtempo music to keep listeners engaged without ever disrupting the vibe with something too aggressive. You don't wanna rock the boat too much, but you also don't want to create a mix that is so chill it just becomes wallpaper, and Terenzi manages to thread that needle with ease as she builds slowly from the gentle ambient lounge style of the great opening track by Nada to the end of the mix where the dancing keys of Heart Sphere's "E.R." (Piano Mix) and the drum breaks of "Cosquillas" by Ambien Baby bring the energy up significantly without feeling discordant with where the mix began in the first place. Whether you throw on Roza Terenzi's BAZAAR 37 casually while you're doing chores around this house or you listen to it laying on the floor with the lights off and the volume cranked high, there's really no wrong way to enjoy this set, as the vibes are just so immaculate that they can translate to nearly any situation. 
Jamie xx – BBC RADIO 1 ESSENTIAL MIX 
Of all of my selections for this list, this is easily my most biased pick in the bunch, as I am an unabashed Jamie xx stan who enjoys nearly every release the acclaimed UK producer has put out under his own name since branching out from The xx. But as much as I love Jamie's one-of-a-kind indie dance music production, I have an equal amount of respect for his talents as a selector, and will jump at pretty much any chance I get to see him play records from his collection live. Without any opportunities to do that in 2020, a recorded mix will have to do, and luckily Jamie returned to BBC Radio 1 earlier this year to drop his second edition of the radio station's long-running Essential Mix series in which DJs and producers from around the globe are invited to put together an uninterrupted two-hour set that encapsulates their musical interests into one longform mix. Few DJs can cover as many different bases in just two hours as Jamie is able to within this format, as this new installment showcases his knack for finding smooth connections between seemingly disparate eras and styles of music, with tracks from forward-thinking modern club music producers like Breaka, Pearson Sound, and Vladimir Dubyshkin existing in harmony side by side with tracks from the likes of Peter Gabriel, Phillip Glass, and Fela Kuti. Perhaps my favorite selection in the whole mix is the 1991 tongue-in-cheek techno anthem "People Are Still Having Sex" by LaTour, a song that has become a staple in my own DJ sets ever since I saw Jamie play it out at the All My Friends Festival in 2018. Satirizing the anti-sex attitudes of conservative governmental figures from the time, the track features a nefarious sounding narrator presiding over the dance beat, decrying that "People are still having sex, all the denouncment had absolutely no effect" over a nasty bassline. In his solo work, Jamie manages to blend his various musical influences into a neat, stylish package, but his DJ mixes wonderfully contrast polish that with a more off-kilter, all-over-the-place approach that is still sewn together seamlessly.
Octo Octa – LOVE HYPNOSIS (T4T003)
For years I've had beef with the genre descriptor "Intelligent Dance Music," not because of anything to do with IDM itself (which I often quite enjoy), but because labeling unconventional or experimental dance music as "Intelligent" inherently implies that dance music in its simplest form is unintelligent or less creatively valuable. Sure, there are large swathes of dance music released in the wake of the EDM boom of the 2010s that can be easily dismissed as formulaic, commercialized garbage, but to discard traditional club music entirely simply because it is intended to be played for partying masses to dance to in sweaty rooms is to throw out the baby with the bathwater. There is a primal, instinctual power to any music that compels the body to move, and plenty of people like myself who take dance music very seriously believe that music made for clubs is an artform that can be every bit as artistically valuable and "intelligent" as something like Aphex Twin or Autechre.
Octo Octa is a perfect example of an artist who takes dance music very seriously, and her new LOVE HYPNOSIS VOL. 1 DJ mix released earlier this year in digital and cassette form on her T4T LUV NRG label is not only a pleasure to listen and dance to, but is also a moving testament to dance music as a tool for liberation and self discovery. On her Instagram, Octo Octa described the mix as "a narrative meant for personal empowerment; to become the person you want to be," and you can tell from the amount of love and care she has poured into this all-vinyl mix how sincerely she believes in the power of the dance music as an artform capable of much more than being the soundtrack for hedonistic pleasure. House music has increasingly become the electronic genre du jour in recent years as titans like Diplo have leaned away from the big build-ups and face-melting drops of post-Skrillex dubstep in favor of more danceable house inspired tracks, but there is still a wide chasm between the kind of commercialized house music that now dominates Spotify charts and the kind of soulful, personal dance music on display in a mix like LOVE HYPNOSIS. Both Diplo and Octo Octa are making music that is concerned first and foremost with moving the body using a 4/4 house rhythm, but while that focus can come across as calculated and formulaic in the case of someone like Diplo, Octo Octa sincerely believes that, as she puts it, "the act of DJing itself is to cast a spell. Dance music is an artform that sends an immediate direct statement to one's body. It can shift and evolve over time to reveal information, but first it will move you." In the hands of a lesser DJ, the genre is just another musical well to be mined for streams and well-paying festival appearances, but in the hands of someone like Octo Octa, who has a deep personal and spiritual connection to the genre and its roots in LGBTQ spaces, house music becomes something so much more than "just" dance music.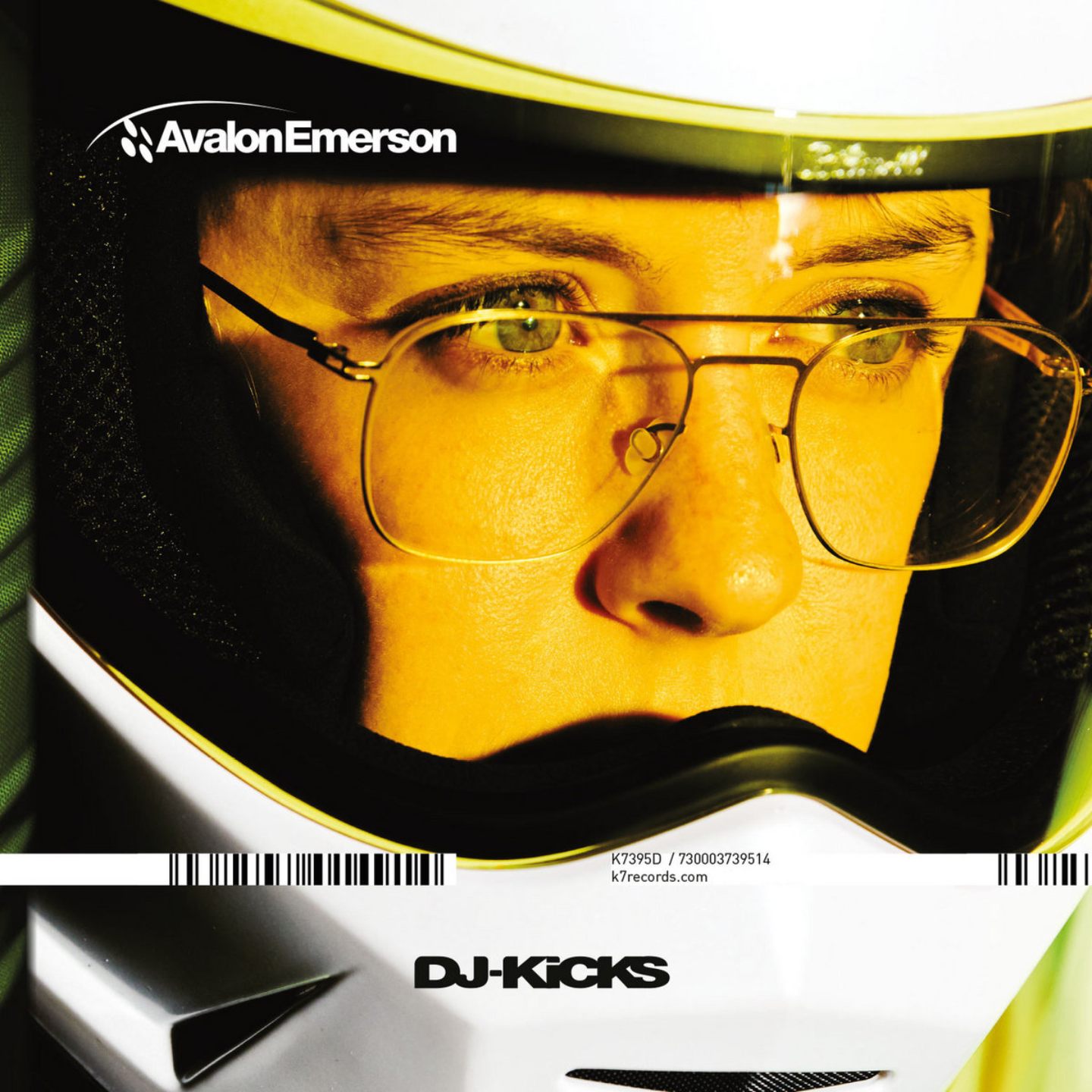 Avalon Emerson – DJ-KICKS
The newest installment in the legendary, long-running DJ-KICKS mix series comes courtesy of Avalon Emerson, a San Francisco-born DJ whose style combines the high-octane, stomping grooves of 130 BPM techno with a keen sense of melody and a playful, anarchic spirit. Her ability to cross over countless genre lines within one 70-minute mix while maintaining a similar tempo and energy is really impressive, as she manages to blend traditional 4/4 techno, breakbeats, electro, dance punk, and even strange detours into pop music like the Emerson's cover of "Long Forgotten Fairytale" by The Magnetic Fields that opens the mix. Tracks like "Finest" by DJ Sense continue this fusion of pop and club music, as the track cleverly flips a sample of "The Finest" by '80s R&B group S.O.S. Band and pairs it with a high-energy breakbeat and a killer synth bassline that completely transform the cheesy slow jam into something made for soundtracking the wee hours of the night in a techno club. There's also a lot of great original new material from Emerson dispersed in here, like the excellent track "Poodle Power" that recalls the bright, cheerful melodies and synth basslines of Italo disco or Eurobeat, but with a more modern and sophisticated touch. This mix is constantly pushing the envelope with her fondness for strange, sometimes abrasive synth sounds, and the left turns it takes into tracks like the PC Music-influenced ambient pop track "just level 5 because its cute" by Oklou, in addition to the amount of risks she's taking with her selections, all come together remarkably smoothly. Far-too-often, techno DJs fall victim to their own hyper-inflated sense of importance and their self-seriousness about their beloved genre, and Avalon Emerson thankfully bucks that trend with a lightness of touch and a sense of humor that makes her really stand out within the wider landscape of the genre.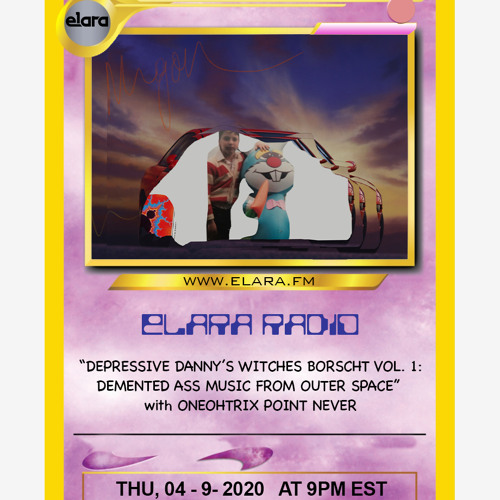 Oneohtrix Point Never – DEPRESSIVE DANNY'S WITCHES BORSCHT VOL 1: DEMENTED ASS MUSIC FROM OUTER SPACE 
I always get so excited when an artist manages to challenge or expand my own conceptions of what is possible within the DJ mix format, and who better to completely smash those traditional expectations of what a mix can be better than the electronic music maverick Daniel Lopatin, AKA Oneohtrix Point Never. Released during the early days of the pandemic on the Elara.fm radio station run by his friends and frequent collaborators the Safdie Brothers, the first installment of Lopatin's new DEPRESSIVE DANNY'S WITCHES BORSCHT mix series is a psychedelic odyssey into the mind of its creator and his eclectic, oddball musical taste. Plenty of DJs can create a freewheeling set that blurs the line between genres, but I've truly never heard a mix like this before that manages to weave together cutting-edge electronic tracks like Shadowax's "Nikolai Reptile" with throwback tunes like the '80s synthpop song "This Is The Day" while also managing to find room for strange bits of pop cultural detritus like the Oscar The Grouch "I Love Trash" song from SESAME STREET and strange answering machine clips that Lopatin has unearthed from digging through internet archives. It's no surprise that this mix was a sort of test run for the freeform, radio-inspired album he released late in 2020, MAGIC ONEOHTRIX POINT NEVER, as the same genre-bending psychedelia and fascination with unearthing strange relics from the past that makes that album so compelling is on full display in this peculiar mix. There truly is only one person who could find a way to connect the dots between tracks like the obscure 1994 weed smoking anthem "Mad Weed" and Chuck Cirino's synth-heavy score to the cult horror movie CHOPPING MALL and have it somehow all come together, and that person is Daniel "Depressive Danny" Lopatin.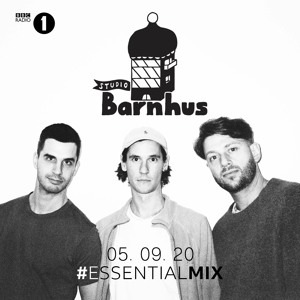 Studio Barnhus (Kornel Kovacs + Pedrodollar + Axel Boman) – BBC RADIO 1 ESSENTIAL MIX 
Since grabbing my attention with their first official label compilation STUDIO BARNHUS VOLYM 1 in 2018, the Swedish house music label co-founded in 2010 by producers and DJs Kornel Kovacs, Axel Boman, and Pedrodollar has become one of my go-to sources for cutting-edge new house music that is as creative and forward-thinking as it is easy-going and fun. That creative hot streak for the label has continued well into 2020, with lots of great releases this year including some new excellent singles and remixes from Axel Bowman, the full-length debut for house rap group Off The Meds, and an ambient compilation cleverly titled SERENITY NOW, INSANITY LATER. With the 10-year anniversary of their label's first release fast approaching, the DJ/producer trio decided now was a perfect time to make their BBC Radio 1 essential mix debut, putting together several house tracks from their Studio Barnhus label with other selections from their personal record collections to concoct a two-hour b2b2b set that is flat-out my favorite house music mix of 2020.
The three producers each chipped in one original tune to the mix, which were later released in December as singles on the collaborative 10 EP. All three songs are excellent, and each feel emblematic of what makes their producing styles individually exciting and different from each other, while also highlighting the things they clearly share as musical DNA. "Zero Feel" is a house tune that combines the punchy drums and shiny synth leads that Kornel Kovacs is known for with a cleverly deployed horn sample that he pulls in and out of a low-pass filter more and more as the track progresses. At almost 11 minutes, "Radionova (Essential Mix)" is classic Axel Bowman shit, starting out with a subtle but already captivating deep house groove that only gets progressively more hypnotic and driving until it hits cruising altitude with the delightful inclusion of some washed-out piano keys around the five-minute mark. Pedrodollar's track that closes out the mix, "GAZZOO," is named after a funny mishearing of first part of the vocal sample from "When Your X Wants You Back" by Surface. This one is my favorite of the bunch, flipping the "Guess Who showed up at my door last week? / He held me gently and kissed my cheek" line from the disco song over an uptempo electro beat, some drum breaks, and some crazy arpeggiated synths that are completely different from the sample's original context but still work perfectly with the vocal. If you want melodic house music that is creatively produced and heady at times but has a more fun, light-hearted vibe than similar, more self-serious dance producers, Studio Barnhus is one of the best places to look, and their new material and excellent Essential Mix are examples of what makes their label so great in action.