We're here to tell you what's hot and what's not on this week's music roundup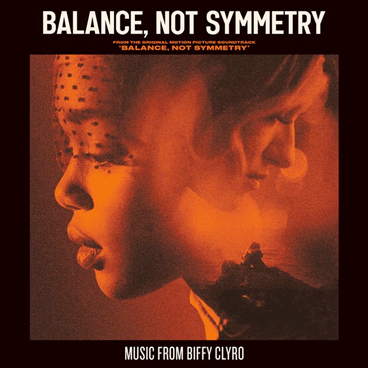 Biffy Clyro – BALANCE, NOT SYMMETRY
Genre: Alternative Rock, Post-Hardcore
Favourite Tracks: "Sunrise," "Colour Wheel," "Fever Dream," Tunnels and Trees"
It's been six years since Biffy Clyro's OPPOSITES ushered in their most radio-friendly era. Gone was the bold, angsty post-hardcore of INFINITY LAND and VERTIGO OF BLISS, here were the days of mainstream stadium anthems. But OPPOSITES, despite some strong songwriting hidden in its cracks, revealed Biffy's weakest link: swapping out frontman Simon Neil's off-kilter guitar noodling with thrashing power chords and heavy reverbs. It was the same fate that had befallen Muse a few years prior—what was once an exciting garage band trio had been commodified into an overproduced Billboard titan. 2016's ELLIPSIS tried to reconcile this with a more tapered release, but the songwriting read as lazy and banal, surely Biffy Clyro's weakest album to date. It's because of this that their latest, unannounced project, BALANCE, NOT SYMMETRY, is their most exciting release since 2007's PUZZLE. It's not Biffy's finest work, but it is their most playful. Perhaps it has to do with the fact that the album is an accompanying soundtrack to a film of the same name (an indie drama that Simon Neil co-wrote), but whatever the case, BALANCE, NOT SYMMETRY might just be the wake-up call needed; putting the band and all their vocal effects, synths, and distorted guitars in a snow globe, they wildly shake it and see where the pieces land. "Sunrise" is the band's best song in eons, reminiscent of fan favourite "There's No Such Thing As A Jaggy Snake." "Colour Wheel" is a melancholy ballad, and "Fever Dream" builds like a softer Deafheaven track. But most important of all is "Tunnels and Trees." It's not as exquisite and technically proficient as other Biffy Clyro songs, but it finally feels like Neil and the Johnston brothers are tapping into that post-hardcore edge that made them so special to me when they were still young'uns! All I wanted was for Biffy to feel young again, and though BALANCE, NOT SYMMETRY is admittedly overlong and incoherent, it's a playful resurrection for a band that earned all their stripes through nothing but years of relentless touring. [Sergio Zaciu]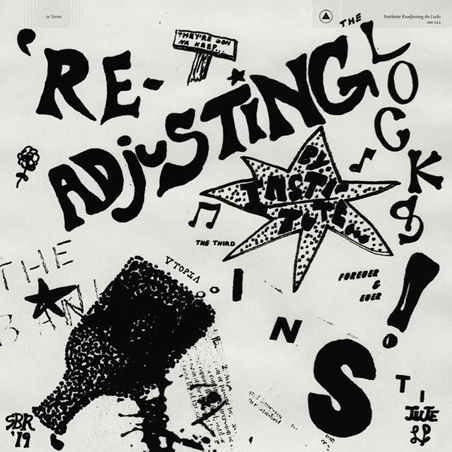 Institute – READJUSTING THE LOCKS 
Genre: Anarcho-Punk, Proto-Punk
Favorite Tracks: "Shangri-La," "Dazzle Paint," "Anxiety"  
Not to be confused with Gavin Rossdale's short-lived side project, Institute are a Texan band signed to Sacred Bones whose first three albums have been produced by Ben Greenberg of Uniform. Their choice of producer should clue you into the fact these guys are playing a much different brand of punk music; they filter old-school ska rhythms through industrial, very harsh production and raw, buzzing guitar tones to create something akin to a more wiry Idles. READJUSTING THE LOCKS is their most streamlined record to date, pulling heavily from late '70s Stooges especially, but the results are a mixed bag. On one hand, the chipper, very clean acoustic guitar tones from their debut that clashed with the bleakness of the rest of their music are relegated to the final two songs on the album, and the more linear songs show off more of Greenberg's talent for blown-out, punishing noise and Institute's knack for tight, Hot Snakes-esque guitar rhythms and gnarly bass grooves on songs like "M.P.S.," "Shangri-La," and "Fooled Again." On the other hand, the listening experience is a lot more one-dimensional and individual tracks become hard to differentiate. There aren't the touches of post-punk jitteriness and haunting ambience that made some of their most unique songs like "Human Law" and "No Billowing Wind," and the drum rhythms are a lot more straightforward and less twisted and unsteady than they've been.
However, the biggest problem is the band's frontman, Moses Brown. He's never been a particularly engaging presence since the beginning, mostly because he sounds like Alex Turner after 10 years of severe drug use, but his performances on previous songs like "I Am Living Death" "No Billowing Wind," and "All This Pride" were more diverse than they are here. Those tracks showed off a wilder, more dramatic wail that supported the anxious music better than his usual hoarse, monotone rambling that he runs into the ground on READJUSTING THE LOCKS. He somehow manages to sound disinterested and flat even as the guitars surge and the bass roars around him on "M.P.S." and "Mon Cherie," though the lack of any unique vocal arrangements or effects are not helping. Again, Greenberg's production is a perfect fit, and the rest of the band are providing plenty of raw, anxious energy that Brown sadly won't or can't latch onto to. There's plenty of potential with these guys, especially if they can recreate some of the La Dispute-esque atmosphere and dynamics of their debut without losing READJUSTING's punchiness, but Institute, and especially Brown, can do better than this. [Blake Michelle]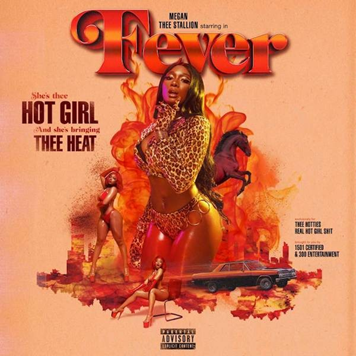 Megan Thee Stallion – FEVER
Genre: Houston Rap
Favorite Tracks: "Realer," "Cash Shit (featuring DaBaby)," "Shake That," "Pimpin," "Running Up Freestyle"
Megan Thee Stallion, the Houston viral rap superstar, is the woman of my dreams. She is taller than me, more assertive than me, and I'm entirely sure that she would hate me—I cannot think of someone more my type. Her studio debut, FEVER, gases up full-steam ahead with a beat on "Realer" that promises to pop every bottle in a 10-mile radius, sprinkled with bars equal parts intimidating and fun-lovingly rambunctious, meeting in harmony when Megan spouts "I knock the shit out that bitch like an enema." Megan's anti-opposition aggression cannot be overstated, with FEVER acting as a 40-minute JOI for rap meatheads deeply uncomfortable with a woman's voice blaring through their speakers on how to sliver their blue balls with a pair of rusty pliers and enjoy it. She expresses her distaste for the lames many ways, but perhaps never as briskly and savagely than on "Running Up Freestyle," where Megan brushes off every chauvinist with "He say I should be nicer / Well your dick should be bigger." But for the Hotties, the ones open to embrace the raucousness of true "H-Town Hot Girl Shit"? Megan is an apostle. She delivers the written, ratchet word, but you are your own God. Every instance of outlandishness is in service of building up the positive listener. FEVER exudes magnificent confidence, wherein a rap game rookie turns the tables on new listeners. She's not vying for your respect; you're clamoring for a shred of hers.
At 14 tracks, the 808s start sounding a little similar, with a fair share of extraneous records. "Ratchet" is so devoid of twang that it feels like an A.I. consumed three hours worth of Meg's Instagram content and bounced an MP3, while "Best I Ever Had" is the label's designated push for a softer sound (there's at least one of these clunkers on every new-wave female rap project) that serves no purpose, plopping a completely out-of-place sing-songy melody too corny to enjoy in earnest on an LP of nonstop guns-drawn, panties-off "eat my ass" anthems. Of course, the magic of Thee Stallion is that the worst song on the project still has a line like "I wanna feel it deep so I rode it on my feet." The features are wisely kept to a minimum, the reins briefly handed to Juicy J, the godfather of Southern rap, and fellow up-and-comer DaBaby, whose nasty-ass verse feels prompted by Megan teasing him to write about her. Juicy's track is a champagne room twerk anthem elevated by Megan waxing poetic, a la "pussy finger-licking good like I mixed it with Old Bay." DaBaby, one of rap's most energetic and exciting new stars, shares a large portion of Meg's fan base and gels so naturally with Thee Stallion that you're left wanting a full joint project. Megan is nothing without her inspirations, owing a massive debt to Le Chat and Three Six Mafia, but how she cooks up a brazen persona based in Tommy-gun bars laced with the afterglow of 10-hour sex sessions makes you forget about the past or the future of rap. You're enveloped in the absolute of the now and it's Thee Stallion. [Kevin Cookman]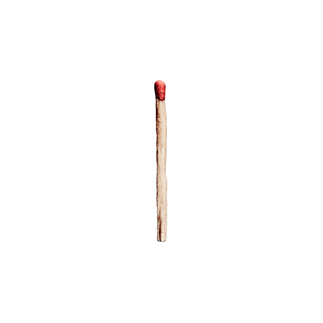 Rammstein – S/T
Genre: Industrial Metal
Favourite Tracks: "Radio," "Ausländer," "Puppe"
It's not so much that Rammstein's schtick has worn out its welcome than it is a sign of the times. With the rampant rise of nationalism across the European Union, and xenophobic tendencies turning first world nations into exclusionary clubs for the elite, it's a little hard to listen to a Rammstein song and not feel like you're being beaten over the head with political commentary. Though wearing Nazi uniforms by way of BDSM-kink aesthetica used to be the highest degree of punk showmanship, I'd be remiss not to acknowledge just how banal it feels in 2019; edgy satire rather than than appropriation of the taboo. In short, it might not be Rammstein's fault, but with the current state of global politics, their music has become all the more transparent. What used to be the gloomy underground metal heard in THE MATRIX is now radio-friendly geopolitical parody. And you can feel it in Rammstein's latest self-titled album, one that unfortunately doesn't pack the punch of career highs MUTTER and REISE REISE. But that isn't to say that the German industrial rockers don't have a trick or two up their sleeve. In an otherwise phoned-in release, frontman Til Lindeman still manages to impress with his tortured, emotionally distraught vocal delivery in "Puppe," perhaps their most tormented track since SEHNSUCHT hit the stage in 1997. Also worthy of one's attention is "Radio," their most club-friendly arena anthem in 15 years. But the MVP of this 2019 outing must go to "Ausländer," a techno-metal fusion of Kraftwerk and Metallica, with Christian Lorenz contributing his finest synthesizer work since they glory days of "Du Hast." Rammstein might not be the transgressive act they used to be, but they're still Germany's most iconic musical export. [Sergio Zaciu]