We're here to tell you what's hot and what's not on this week's music roundup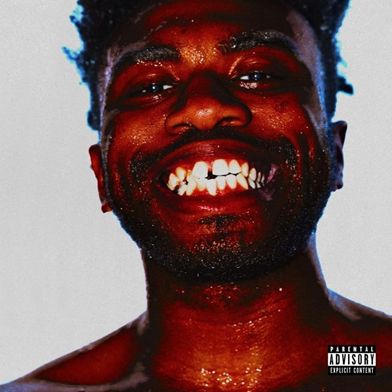 Kevin Abstract – ARIZONA BABY
Genre: Hip Hop
Favorite Tracks: "Big Wheels," "Georgia," "American Problem," "Crumble"
While ARIZONA BABY sees Brockhampton's Kevin Abstract held down by some odd choices and lackluster execution, overall it is a major step forward from his previous solo outing, AMERICAN BOYFRIEND: A SUBURBAN LOVE STORY, showing technical improvements and experience he has gained from Brockhampton'ss recent consistent output. Right out of the gate with the track "Big Wheels," Abstract immediately jumps into a short yet exposing line telling listeners the struggles of his sexuality in regards to his family and past friends. It is a downright emotional song, holding little to nothing back: "Got a lot of guilt inside of me / My n***** back home ain't proud of me / They think I'm a bitch, just queerbatin." This is a prime example of the strengths of ARIZONA BABY, as Abstract is unapologetic yet simultaneously harsh, at times focusing in on harrowing depictions of the experience of being a gay black man in America.
An artistic choice which Abstract continually employs within ARIZONA BABY is the use of Auto-Tuning, which feels so schmaltzy in comparison to his transparent and honest storytelling—on "Georgia" especially, this use of Auto-Tuning feels cheesy when used in unison with the acoustic guitar backing instrumental. While he employs similar production within many Brockhampton tracks, it feels somewhat like whiplash going from that pop-tune tone to therapeutically poignant lyricism, yet Abstract is able to immediately turn the track around once the verse kicks in along with the beat. He once again spits with honesty and a great deal of vulnerability: "Houston, Texas, my teachers had weapons / I'd get my ass whipped, I learned my lesson… If I told this class I liked the n**** that sit in the back / how bad would it make me suffer?" These engrossing lyrical moments, in contrast with the occasionally trite instrumental and production choices, leave the tracklist close to excellent, but falling frustratingly short. The evolution and progress Kevin Abstract has made in the past few years often was obscured or muddied due to the, at times, bloated features list within a typical Brockhampton track. To be able to witness his progress within this latest solo album is compelling and captivating, even if he does fail to reach the level of success he has proven himself capable of reaching. [Will Turmon]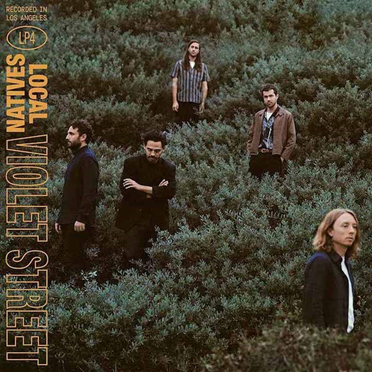 Local Natives – VIOLET STREET
Genre: Baroque Pop
Favorite Tracks: "Megaton Miles," "When I Am Going To Lose You," "Cafe Amarillo"
Sometimes the midpoint of your journey, whatever that may be, can be just as confusing and difficult as the beginning, and sometimes the truth can be just as tough to swallow at the end of the journey. It's easy to grow frustrated by that fact—to put in so much effort and work to get to a certain point in your life just to feel like you haven't made any real headway or linear progress. It  could deflate just about anyone. That's something the members of Local Natives are working through on their fourth studio album, VIOLET STREET. Despite enjoying career successes early on, lately they've hit a bit of a snag with their creative process, with music that felt stale, like bad covers of their own earlier ideas. But with approximately a three-year hiatus under their belts, and what sounds like a lot of late hours crafting their latest, they seemed to have found their footing again. The framework of a Local Natives album still guides VIOLET STREET, but now they've added more sprinkles onto their music, introducing new sounds and more personal lyrics, elevating the album's overall impact.
All Local Native albums are somewhat meant to be of a moment. The moment this time around is that feeling of being stuck in the present, that point of your life where everything leading up to right now was about you focusing on the future, and every moment after is about thinking about your past. It hits everyone, whether it's at 18 or it's in your 40s; time comes for us all. That energy guides VIOLET STREET, which features some of their most energetic and lively work. "Megaton Mile," one of the album's standout tracks, is an absolute electric jam, offering a much more uptempo version of their uniquely lush style, here mastered without compromising the emotional backbone of the song. It's something you couldn't really say about most of the band's last few releases, even their well-received records. The production has matured to a point where there is now a nice union of the music with their harmonizing vocals. On their previous release, SUNLIT YOUTH, that ratio never felt right, leading to the overall messy nature of that album. They've definitely course-corrected here, as it's much more brisk and fluid; the mixing in particular is much better, the different parts breathing with each other and feeling more of a single vision rather than everything being messily layered on top of one another. And while there are plenty of elements of the stuff that made their early work so great throughout the record, they took a lot of new chances as well, introducing a lot of new instruments and even some slight electronic sounds to refresh the entire process. In short, there are new stakes to the music that have just simply been missing since GORILLA MANOR.
The benefit of the long gestation period before the release of the new record is that the lyrics are easier to digest than in the previous album. They are given more purpose, allowing it sink into the music and hit the listener more effectively. With simple choruses like, "When am I going to lose you?" and, "How did we get this way?" it's easy to see the stitchings of a quarter-life crisis in the seams of the record. There are real-life struggles in the lyrics of this project that are on full display, but through their adversities, Local Natives come out the other side with some amazing results and we are lucky to have good Local Natives back in our lives. [Mohammed Ashton Kader]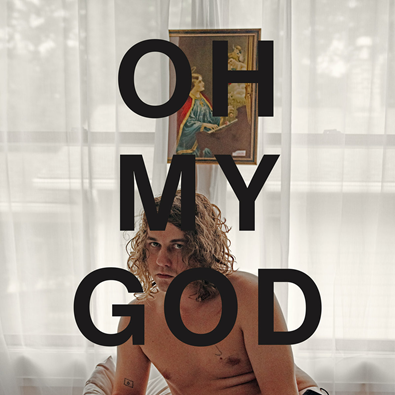 Kevin Morby – OH MY GOD
Genre: Folk Rock, Gospel
Favorite Tracks: "Seven Devils," "Piss River," "Savannah," "Congratulations," "O Behold"
Kevin Morby's fifth album opens with a simple hymn: "Oh my Lord, come carry me home / Oh my God, oh my Lord, oh my God / Gotten too weak for this heavy load." Finding strength through faith is at the core of his latest album, fittingly titled OH MY GOD, a title that's less in shock and more in searching. While Morby's wooly jangle pop is on full display here, this is undeniably the folk rocker's take on a gospel record, and he zeros in on similar simple yet effective choruses throughout. From contemplating the power of sway and choice on "I Want To Be Clean" ("I want to be clean / No, I don't want to be mean / Or break anybody's heart"), to extrapolating the signs and lessons delivered to us when you read into religion ("Why did you come into my life? / What was I supposed to learn from all of this? / Is there a lesson I missed? / Oh, the mess that I'm in"), to a sinner's reflection on "No Halo," Morby is fascinated in poring over a lifetime of experiences with religion. His exploration comes to a peak on "Sing A Glad Song," where he reflects with an assured directness:
"And I like where I am living
There are many pretty people
And we get to sit around
All the chairs inside the steeple
And contemplate the air
And the prayers they throw up there
And watch some come back down
While others make it out."
At times the album transforms into Morby's ultimate gospel sermon, not just in its spiritual aesthetic, but with literal choirs backing his doubts. The angelic blasts on "Savannah," the heavenly rises on "Nothing Sacred / All Things Wild," and full-on accompaniment on "O Behold" are each welcomed contrasts to Morby's raspy, colloquial delivery. But OH MY GOD never finds a way to commit to a sonic palette that complements his soulful Christian questioning, sometimes falling back on dusty, old-timey piano stomps ("Hail Mary," "Oh My God," "I Want to Be Clean"), sometimes gussying up simple, straight-forward folk rockers with the aforementioned choirs, and other times utilizing a hybridized take on these ideas by way of the messy, wild, psych-indebted fireside jams he perfected back on 2016's SINGING SAW. The entire spiritual journey, a 14-song, 50-minute quest, simply gets too lost in Morby's own intentional meandering; while his stare-at-the-flowers musical passages on past records read more like building musical jams, here they're overly simplistic pauses that could and likely should be tightened ("Ballad of Faye," "Storm (Beneath the Weather)"). Simply from a textual level, Morby's songwriting is at a peak, and that alone make this a worthy release from the prolific journeyman. Still, he misses the mark musically enough times to make OH MY GOD about as sluggish as any Wednesday night bible study. [CJ Simonson]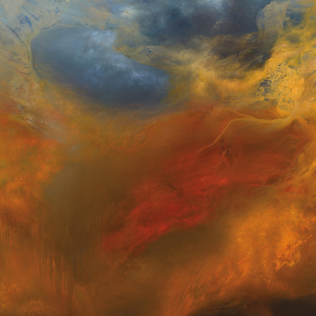 Sunn O))) – LIFE METAL
Genre: Drone Metal
Favorite Tracks: "Between Sleipnir's Breaths," "Troubled Air"
Perhaps a cautionary tale of getting exactly what you thought you wanted, Sunn O)))'s LIFE METAL is thankfully better than its title, but is about as milquetoast a "return to form" as can be. Joining Earth as one of the few acts approaching a general cultural awareness in the drone metal scene, and perhaps even metal at large, you've no doubt experienced Sunn O)))'s monolithic riffage at one point or another if you've interacted with the internet in any music-related capacity in the past decade. Their early work is still entirely punishing and sinister, their collaboration with Japanese weirdos Boris is still one of the best team-ups in extreme music, and "Báthory Erzsébet" is still one of the scariest fucking things I've ever heard. However, hackles were raised in 2014, as two so-so works with Ulver and Scott Walker stumbled for many, not aided by 2015's limp KANNON. On paper, LIFE METAL is a recapitulation of former glory, all sludgy, amp-drooling, head-crushing distortion and reverb, but why is it that it feels so nondescript? I can't say that it's bad, necessarily, and it starts strong with "Between Sleipnir's Breaths," which makes use of Hildur Guðnadóttir's haunting vocals and a comparatively light tonal palette that feels suited for the more optimistic title, but after a brief trip down nostalgia lane with "Troubled Air," the final 45 or so minutes fade into genial, but not gripping, atmospheric haze. It's hard to inherently critique drone metal for being "the same, but different" considering my love for a wide variety of nondescript ambient releases, but it feels as if the teeth have been filed down here existentially while keeping the same outward trappings of menace, leading to an uncomfortable uncanny valley of appeal. More acoustic flourishes on "Novae" are a nice touch that bespeaks of some desire for new tricks, but by the time the one-hour mark of formless gravitas has passed, you'll find yourself checking your watch. Cool cover, though. [Thomas Seraydarian]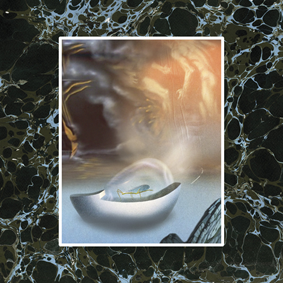 Wand – LAUGHING MATTER
Genre: Art Rock, Psychedelic Rock
Favorite Tracks: "xoxo," "High Planes Drifter," "Walkie Talkie," "Thin Air," "Rio Grande," "Airplane," "Wonder (II)"
The word "epic" is probably one of the most overused in any and all media commentary, but it's hard to think of anything more appropriate to call this latest release from Los Angeles psychonauts Wand. While some may miss the garage crunch of yesteryear, in an era where mind-fuzzing acts such as King Gizzard and Oh Sees reign psychedelically supreme, why not take the road slightly less traveled, landing somewhere between the more pastoral side of Pink Floyd (think ATOM HEART MOTHER era) and acoustic-leaning Radiohead, with a heavy dash of '90s noise pop to boot (looking past the most acid-favored cut, "Lucky's Sight," perhaps just a bit). Gently drifting on frontman Cory Hanson's palatable crooning, LAUGHING MATTER is stuffed to the gills with deftly creative influences and ideas, virtually every track not what it initially appears (the triumphant shift to stadium synths from odd-metered riffing in "Thin Air" is one of the more prominent examples of this), the album not even content to let seemingly throwaway interludes such as "Bubble" or "Hare" feel like anything less than an integral part of a cohesive whole. There are some critiques out there of the final four tracks, which veer off down an entirely different path, but when one of them is the Yo La Tengo odyssey "Airplane" and one of them is MELLON COLLIE-reminiscent balladry ("Wonder (II)"), why the heck are ya complaining? Perhaps most impressive is the capability for making use of challenging and unconventional building blocks to yield entirely accessible results; the klaxon blaring of "Walkie Talkie" should not and could not be such an affable slice of psych-pop in the hands of anyone else. OK, you got me, "Evening Star" is severely stoned, but it's worth tuning in for Hanson's Yorke-worship alone. It's hard to find a single track over the course of LAUGHING MATTER that doesn't feel like a triumphant flag in the ground insisting guitar music can still be vital and viable. They don't often make 'em like this anymore. [Thomas Seraydarian]