We have a slate of relatively lukewarm reviews in this weeks music roundup, covering the latest from Rhye, Bicep, and Big Thief's Buck Meek!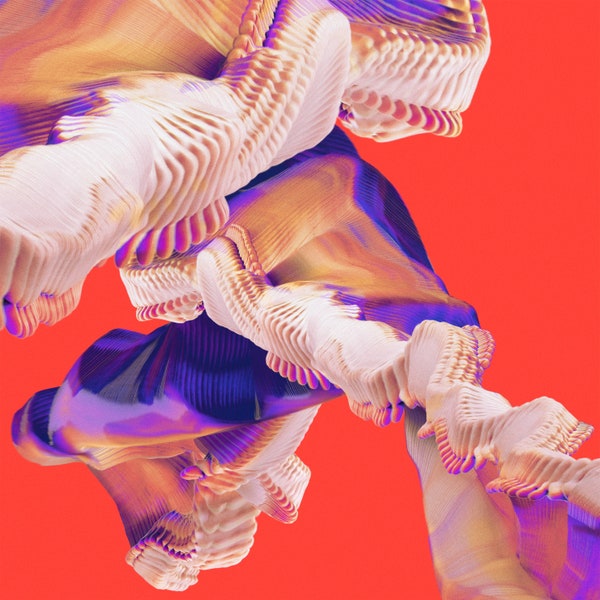 Bicep – ISLES
Genre: Future Garage
Favorite Tracks: "Apricots," "X"
I have had the pleasure of seeing Bicep perform live six times: a couple festival DJ appearances, twice on their debut album tour, in which they played sets composed entirely of their own material, and an eight-hour all-nighter. All incredible shows; the latter was one of the best nights of my life. I have seen people do some frankly insane shit at each of these shows: guys rip their shirts off and whip them around like a lasso, people crawl around on the ground with shit-eating grins, bathrooms turned into a scene from BOOGIE NIGHTS, a guy jumping around so wildly he almost knocked over Four Tet and Ben UFO (ok the last one was me). With dance floors lying fallow, Bicep's latest full-length, ISLES, promised to be the closest simulacrum. Unfortunately, our beautiful boys from Belfast did not deliver.
Bicep's best productions are like watching a world-class weightlifter bench press a couple hundred pounds: they just seem to pump out bangers with no trouble at all. Their best track, "Just," is a perfect example. There really aren't a lot of moving parts; its elegance is in its simplicity, squeezing every last ounce from each individual element until you've got the sweetest glass of lemonade you could ever dream of. Plenty of other tracks in their catalogue like "Aura," "Metro," or their remixes of Isaac Tichauer and 808 State, follow the same playbook. But there's none of that on ISLES. The overlong follow-up rarely does much to grab your attention, and only on "X" do they even sniff the quality they've put out in the past. "Atlas" tells the tale of the record: a gorgeous build-up that plateaus without peaking and concludes with a comedown that half-tricks you into thinking you just heard a massive tune. The album is chock-full of these and by the time you get to "Lido" (a snoozefest so boring that halfway through the track I forgot I was even listening to music), you're looking for the exit sign. "Cazenove" is stale from needle drop, "Rever" wastes the only interesting drum loops on the record, and the incredible vocal sample on "Apricots" is left fending for itself on top of an instrumental that sounds like it was pulled off a "'Glue' type beat" YouTube search.
Only two saving graces are to be found on ISLES. First, nothing on here sounds bad. In fact, all the individual sounds on the record are as good as Bicep has ever produced, it just never coalesces into a good song. Second, Bicep has promised that the live edits of these tracks will go "much, much harder," which is all fine and dandy, but brother, we are in the middle of a pandemic. Actually, we haven't even gotten to the middle part of it yet. Festivals just are not happening this year, no matter how many times promoters promise 2021 is the year we all get back on the dance floor. The beauty of Bicep's music is that they don't need souped-up edits to get people dancing. I don't wanna wait until 2022 to spill my beer going buck to "Apricots," I want that pure, uncut gas today. [Ryan Moloney]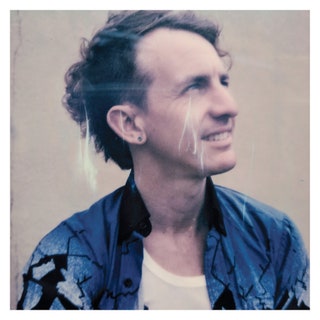 Buck Meek – TWO SAVIORS
Genre: Folk
Favorite Tracks: "Second Sight," "Two Saviors," "Cannonball! Pt. 2," "Pocketknife"
Buck Meek's country warble makes its presence known at the top of TWO SAVIORS. "Pareidolia / With your head upon my lap / On the buffalo grass," he croons, the uneven timbre of his voice immediately ear-turning. You can make a few immediate assessments about the Big Thief guitarist's solo record based on your reaction to those opening seconds, as his lively vocal takes are imperfect and endearing, but, admittedly, polarizing. The natural point of comparison, particularly with its proximity to SONGS and INSTRUMENTALS, is to bandmate Adrienne Lenker. But, of course, Meek's aspirations are small by comparison, his performances here reserved compared to either the lush travels of Lenker's solo work or the expansive aggression of Big Thief. Oftentimes this results in quiet, stripped-down country lullabies ("Two Saviors," "Pocketknife," "Halo Light," among others), and Meek's unique voice, if it's your cup of tea, provides a lot of character and color to these songs, even if it can never truly escape the shadow of the formidable musical umbrella he comes to us from. Naturally, the highlights on TWO SAVIORS are the bigger rock numbers that feel unique to Meek's niche of songwriting; the frollicking Neil Young piano rock of "Cannonball! Pt. 2" or the campfire gospel hymn "Second Sight," with its rising vocal harmonies, are distinctly his own style and energy.
TWO SAVIORS is small in nature, the kind of album that would hardly see any attention if it wasn't released during a musical dry spell at the top of the year. That's to the album's credit, honestly, as is the fact that it's objectively more interesting than his 2018 self-titled debut. While the bedroom folk flourishes of that release were a true bore from a musician who had already been a part of CAPACITY and MASTERPIECE by that point, at least TWO SAVIORS sounds wiser and musically learned. We will likely forget about it, relegated to a footnote in the larger Big Thief universe only to be rediscovered years and years down the line as the mythos of that band grows, and perhaps that's for the best. [CJ Simonson]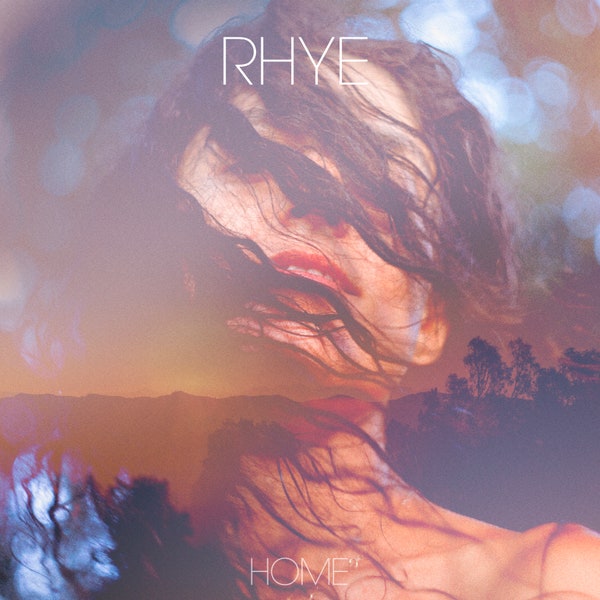 Rhye – HOME
Genre: Orchestral Pop, R&B
Favorite Tracks: "Come In Closer," "Hold You Down," "Black Rain," Sweetest Revenge," "My Heart Bleeds," "Fire"
I'll never forget the first time I heard WOMAN. Stumbling upon the record through Blood Orange's algorithm as a 15-year-old up at three in the morning, I was blown away by its gorgeous string arrangements and the unbridled sensuality in its songwriting. As a teenager mostly into punk and garage rock, I had never heard anything like it before. Even now that I've spent time delving into the greater modern R&B universe, I'd be hard pressed to find music whose wooly warmth is as alluring as Rhye's debut. Unfortunately, Rhye mastermind Mike Milosh was unable to capture the same magic on his post-WOMAN records, 2018's flaccid BLOOD and 2019's boring-but-pretty SPIRIT. Those records felt like hometown rebounds after the Balearic fling that was WOMAN. Rhye's fourth record, HOME, can't hold a candle to the project's debut, but it emulates the best elements of Milosh's early career highlights. While it might not invoke WOMAN's lust, it finally feels like the Rhye record you could take home at the holidays to meet your parents.
HOME benefits most from the fact that it doesn't sound like it's trying to end up on the playlist that they put on in the background at an expensive Malibu bar. The record dabbles in a number of feels and styles, and while each track on HOME employs the same paint palette, the brushstrokes that form its songs are all distinctly different. "Come In Closer's" synths and intricate, galloping bass line could fit in the mix at a rooftop DJ set, while the halftime shuffle on "Hold You Down" sounds like the type of Toro y Moi song that might end up on the Grand Theft Auto soundtrack. "Black Rain" recalls WOMAN's "The Fall," and the muffled pianos and sparse rhythm section of "Fire" invoke the awe of driving through the countryside on an overcast day. With the exception of "Safeword"'s tacky 50 SHADES OF GREY-core sophisti pop, HOME's beating heart thumps in the nuances of its gridlocked grooves and blush-inducing string flourishes. While Milosh's lyricism leaves more to be desired (I could recite half the lyrics on WOMAN from memory, but I can't remember a single line from his latest), HOME's carefully crafted arrangements offer a reminder of his prowess as a contemporary-but-traditional composer. HOME feels like the product of a grown-up version of Rhye, the portrait of a fully developed artist who succumbed to the pitfalls of adolescence after a masterful and impressive youth. At this point, I've accepted I'm never going to get another "Open," but if Milosh continues to play to his strengths as a musician, Rhye could once again be exciting. [Ted Davis]