A look at two of the years buzziest and headiest hip hop releases in this weeks music roundup!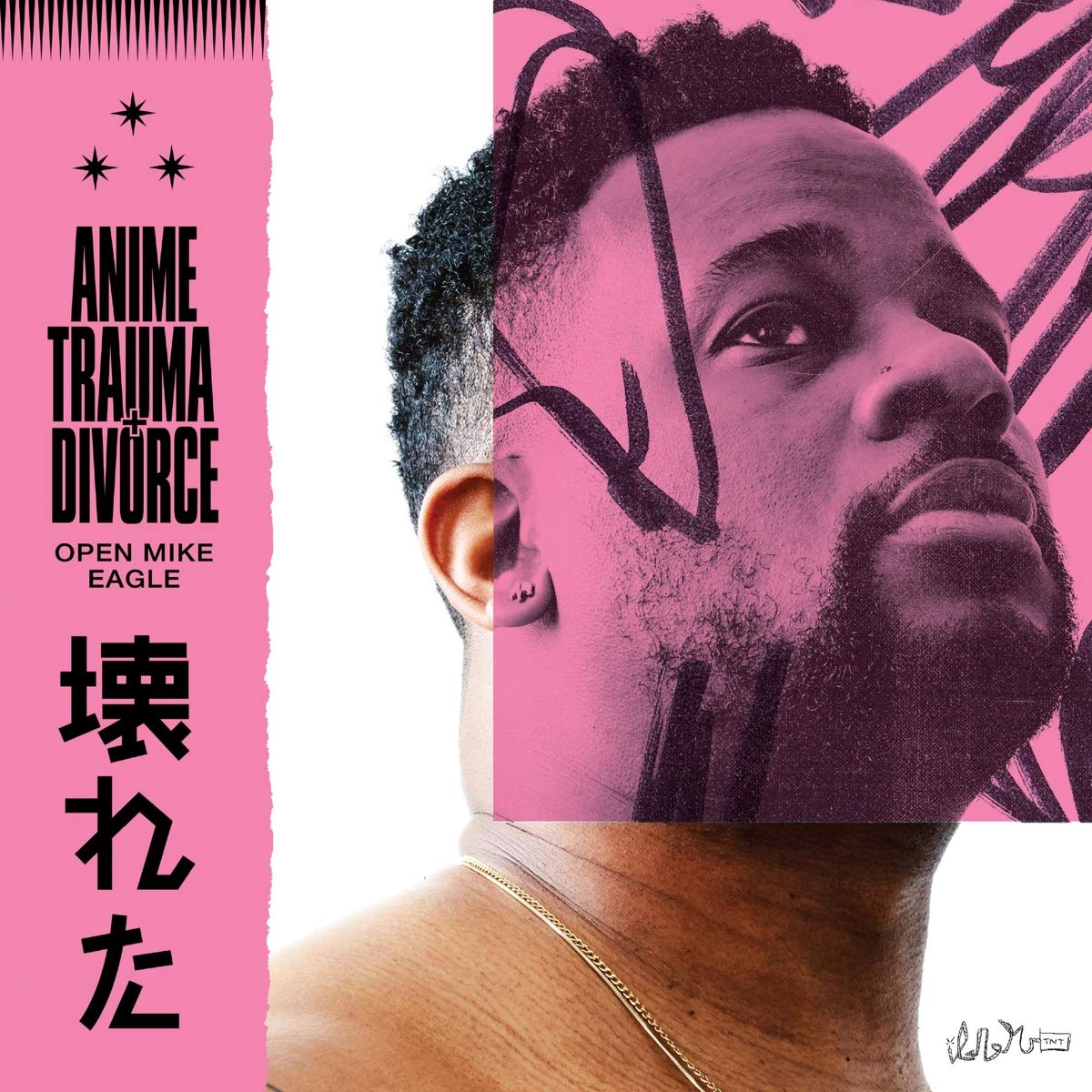 Open Mike Eagle – ANIME, TRAUMA, AND DIVORCE
Genre: Left-Field Hip Hop
Favorite Tracks: "Sweatpants Spiderman," "The Edge of New Clothes," "Everything Ends Last Year," "The Black Mirror Episode"
One of the most widely respected (and in some circles revered) artists in all of underground hip hop is Chicago MC Open Mike Eagle, who has proven over the course of the last decade-plus career to be one of the forefront voices leading the charge of what he dubbed the "art rap" movement. Wielding a pen game nearly unparalleled by other modern rappers, Eagle has always used varying degrees of Black comedy and backhanded sarcasm to make deeply salient points about the Black experience and the ever-evolving culture of the Internet, making him perhaps one of the most well-equipped artists to release an album during the year-long fever dream that has been 2020. 
ANIME, TRAUMA, AND DIVORCE may be Eagle's most personal and intimate release to date, diving far deeper into the struggles of his own personal life than he's been inclined to do in the past, but without sacrificing that wry, self-effacing levity that has always defined his work. The album's title largely tells the story, as Eagle unpacks and processes the traumas of both his youth and adult life over a series of slyly engaging beats, making sure to drop a healthy dose of NEON GENESIS EVANGELION and JOJO'S BIZARRE ADVENTURE references along the way. Eagle even brings his son Asa onto the record for a couple appearances, a first for him and yet another signifier that he is opening up his life to his audience more than he ever has in the past. The album especially heats up around its middle passage, with easy career highlight "The Edge of New Clothes" laying the groundwork for one of the most reflective songs Eagle has ever released, "Everything Ends Last Year," as well as "The Black Mirror Episode," which manages to be both a comedic and melancholic high point for the entire record. ANIME, TRAUMA, AND DIVORCE becomes yet another sterling offering from one of music's most under-heralded greats, a record that is unsparing in its accounts of hardship and personal adversity, but balances them perfectly with heartfelt sentiment and laugh-out-loud humor, a tonally dynamic project guaranteed to offer an emotional profile of thoroughly gratifying depth to any listener. [Jacob Martin]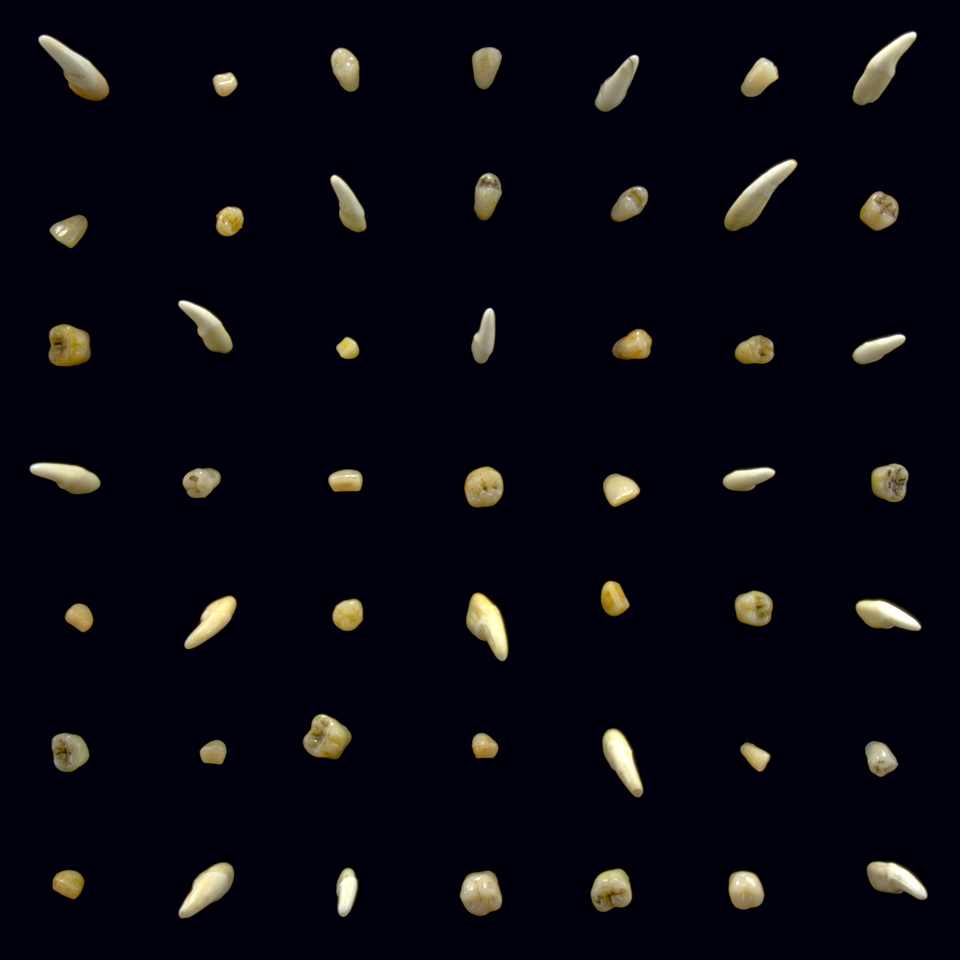 clipping. – VISIONS OF BODIES BEING BURNED
Genre: Horrorcore Rap, Noise Rap, Experimental
Favorite Tracks: "Say the Name," cCheck the Lock," "'96 Neve Campbell"
clipping. are, in many ways, a counterpoint to the trends that dominate modern popular rap music. Mastery of melody and songs which dance on the fence between rapping and singing have minted innumerable stars like Roddy Ricch and 24kGoldn, and sound so far off from clipping.'s work that it strains credulity to consider them genre-mates. Producers William Hutson and Jonathan Snipes reject the glistening piano loops and clean percussion so integral to melodic rap in favor of the sorts of haunting, frenetic non-diegetic sounds which give horror movies their oppressive, unsettling atmosphere. Where the visceral descriptions of lived trauma which animate the raps of NBA Youngboy or Conway the Machine put an unfamiliar listener in the artist's shoes, rapper Daveed Diggs' staccato verses divorce the listener from the scenes he describes, rapping like an omnipotent narrator watching events unfold from on high. The result is a tangled, challenging style that is alternately compelling and grating. Ultimately, clipping.'s latest album, VISIONS OF BODIES BEING BURNED, distills this polarized approach and emerges decidedly worthwhile, despite sometimes asking more of the listener than is reasonable.
The distorted, intentionally erratic production on VISIONS… will be familiar to those who heard clipping.'s previous work (particularly their last album, THERE EXISTED AN ADDICTION TO BLOOD, to which VISIONS… is a companion piece), and will likely be the thing that either sells a new listener on the group or causes them to recoil. Those who come to clipping. via Diggs' role in the cultural touchstone HAMILTON may be dismayed by what they find. While Diggs and the musical at large brought the art of rapping to suburban moms and theater kids, like Migos on Ellen or viral TikTok dances, the Diggs who serves as clipping.'s frontman shares little beyond his wordy rhymes and propensity for double-time flows. Smiles and expressive song-and-dance numbers are replaced with gruesome imagery and deadpanned, intense rapping, and when coupled with the eerie, jarring soundscapes of Hutson and Snipes, is more likely to snarl at a newcomer than to welcome them with open arms and cultural ubiquity. In truth some of the album's production excesses gave me difficulty, particularly long interludes or transitions that amount to little more than uncomfortable noise. There is a line between reinforcing a confrontational, uncompromising identity and mistreating the listener; the intense whine of "Invocation (interlude)" or the screeching outro to "Make them Dead" cross this line for me. 
Stay long enough, however, and you will be treated to some very impressive world-building and mood-setting through sound. Highlights include the ominous creak of a rusty gate and skittering beeps on "She Bad," or the industrial percussion and insistent, harrowing knock on the door which punctuates "'96 Neve Campbell." These tracks have a definite sense of place and effectively draw the listener into the moment, waiting for what lies around the corner. The best of VISIONS OF BODIES BEING BURNED features production which evokes the abstract dread and quiet suspense of good horror writing. Unlike film and television, writing and music force the user to imagine rather than simply view the scenes, leaving far more room for interpretation and placing a premium on the effective use of evocative description. Hutson and Snipes understand that subtracting one of the senses from the equation places further weight on the remaining ones, and they mostly succeed in creating an effectively eerie, unsettling sound befitting an album titled VISIONS OF BODIES BEING BURNED.
While Diggs is an impressive rapper with prodigious technical skill, his verses can feel mechanical and lifeless. With such unmoored production and pacing, it would be interesting to hear Diggs branch out a little more from the frenetic cadences he favors and inject some emotion into his raps. Feature artists provide crucial moments of flavor throughout the project, though Diggs is still a competent centerpiece. His strength as a rapper is in his creative descriptions and clever subversions of common rap themes. "Check the Lock" is a paranoid marvel with a deeply eerie groove, reminiscent of YG and Kendrick Lamar's harrowing "Really Be (Smokin and Drinkin)." Both tracks take the dime-a-dozen crime and drug dealer track and flip it, trading glorification for grim realities. Diggs reports dispassionately the unrelenting anxiety and internal distrust that comprise the second to second existence of a dealer, a far cry from the Supreme-stamped bricks and fancy cars of standard drug rap. "Looking Like Meat" performs its subversion with a shocking amount of commitment and conviction, twisting the concept of rivalry and street beef into literal cannibalism. H09909 is a perfect emotive counterpoint to Diggs on this track, channeling the naked aggression and distortion that makes Pink Siifu or JPEGMAFIA special. And it has to be said, "Mike Tyson, bite right through the ear," is a fucking bar. 
VISIONS OF BODIES BEING BURNED is not going to be for everyone. It does not reward, and in fact actively discourages, casual listening. Its influences are worn proudly and plainly, at times feeling more like emulation than inspiration. That said, there is a lot to recommend here, and clipping. ultimately have won me over as a newcomer to their music. [Corey Guen]