It's another music roundup, featuring takes on the buzzy Arlo Parks album COLLAPSED IN SUNBEAMS, and Pale Waves' radio throwback WHO AM I?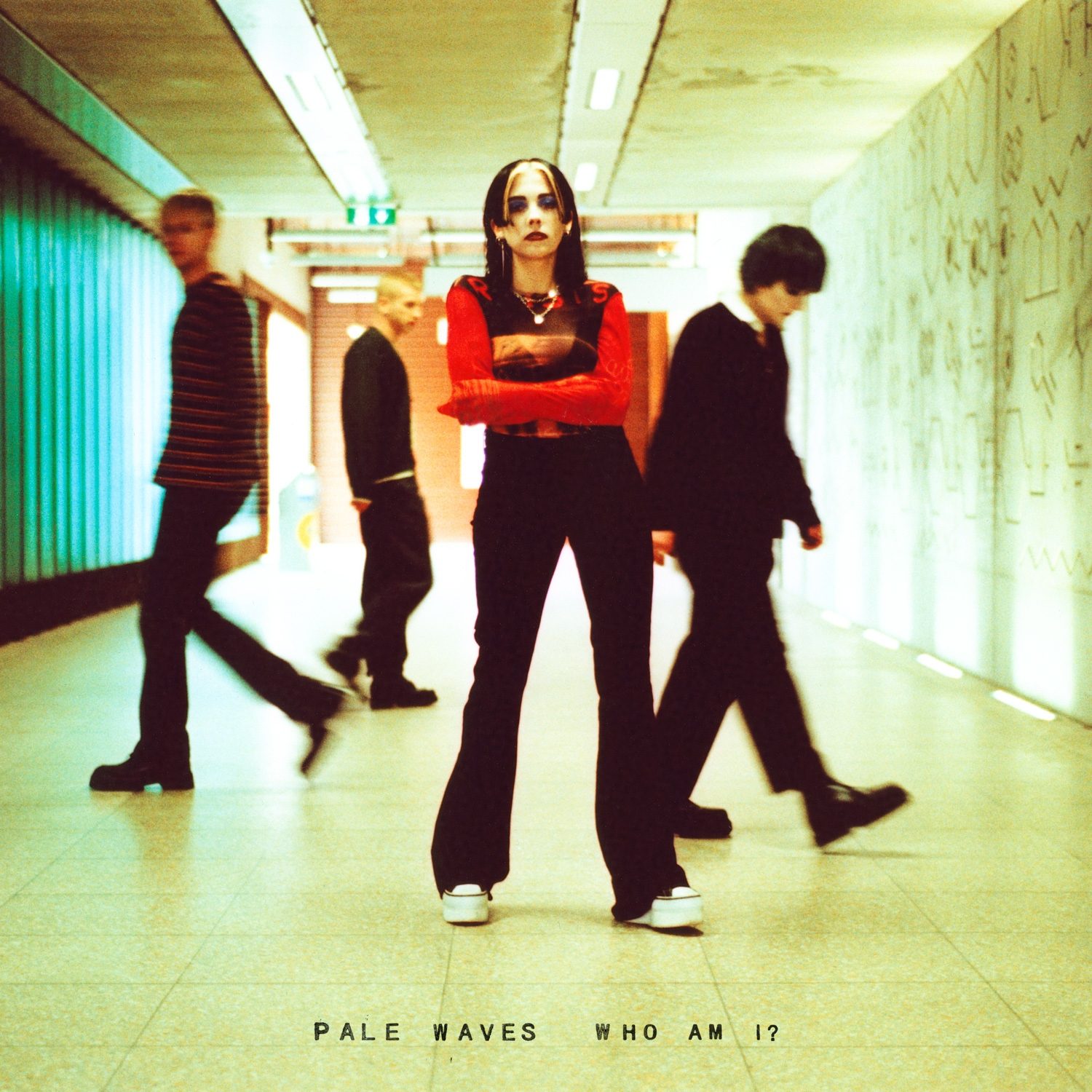 Pale Waves – WHO AM I?
Genre: Pop, Alternative Rock
Favorite Tracks: "Fall to Pieces," "Wish U Were Here," "Tomorrow"
I spent the end of 2020 ingratiated in late '90s and early 2000s rom com soundtracks while doing research for Merry-Go-Round's Patreon exclusive podcast LET OUR LOVE OPEN THE DOOR (become a Patron today!). The thing that fascinated me about this genre (of which we look at movies ranging from CAN'T HARDLY WAIT to MR. DEEDS), and ultimately the reason the podcast was a compelling thesis in the first place, was that seeing corporatized recipes of music curation is kind of a jarring-but satisfying-formula—one-quarter classic rock, one-quarter corporate synergy up-and-coming major label stars (most of whom don't pan out), and one-half mix radio fodder. I love it, even if the experience of listening to these soundtracks has hardened me in some way.
Pale Waves' WHO AM I? has a half-dozen songs that could easily slide onto one of these soundtracks, and it's interesting to see in real-time the driven pop rock of Michelle Branch, Liz Phair, and even Ashlee Simpson become direct influences for a generation of artists. Consider not only the visual aesthetics of the album cover, but also over-the-top pop radio energy of MUNA's SAVES THE WORLD, or the gripping postmodern explosion of Rina Sawayama's SAWAYAMA. WHO AM I? is not as good as either of those records—as they say, there is more than one way to skin a cat, but Pale Waves feel hell-bent on exploring one aspect of the early 2000s canon, this pop balladry somewhere between Avril Lavigne and Natalie Imbruglia. But that doesn't diminish how fun this thought experiment is, particularly if you like navel-gazing at the admittedly bland post-grunge period of pop music history like I do. The singles on this thing are predictably glossy but probably would've been hits 20 years ago ("Change" feels like the kind of track a team of songwriters would've been tasked to come up with, and I mean that as a compliment), and when you hit the deep cuts you find a bit more rock edge emerge, be it the reserved groove of "I Just Needed You" or punky anthem "Tomorrow." Like MUNA's sonic evolution from 2017's debut ABOUT YOU, WHO AM I? is a curious sonic pivot, abandoning some of the straightforward stadium-leaning indie pop of 2018's MY MIND MAKES NOISES. Even the two album covers (does anyone else get Daniel Powter vibes from WHO AM I?'s art?) tell a story of a band choosing to slightly reinvent those pop rhythms to lean more Hot Topic mall pop than TikTok—although in 2021, why not both?
And look: I love this. Like, I wouldn't have waded through Lit deep cuts, every Smash Mouth hit, and bangers like "Breathe (2 AM)" by Anna Nalick or "Like Wow" by Leslie Carter for the podcast if I wasn't into the aesthetic. But the sameness of WHO AM I? becomes a tall task to trudge through for anything beyond novelty, even at 33 minutes. In true 2000s radio rock fashion, you can buy this CD, rip the disc out of its jewel case, and grab the MP3s of the four songs you like, only to never think about it as a full package again. Maybe that's okay? [CJ Simonson]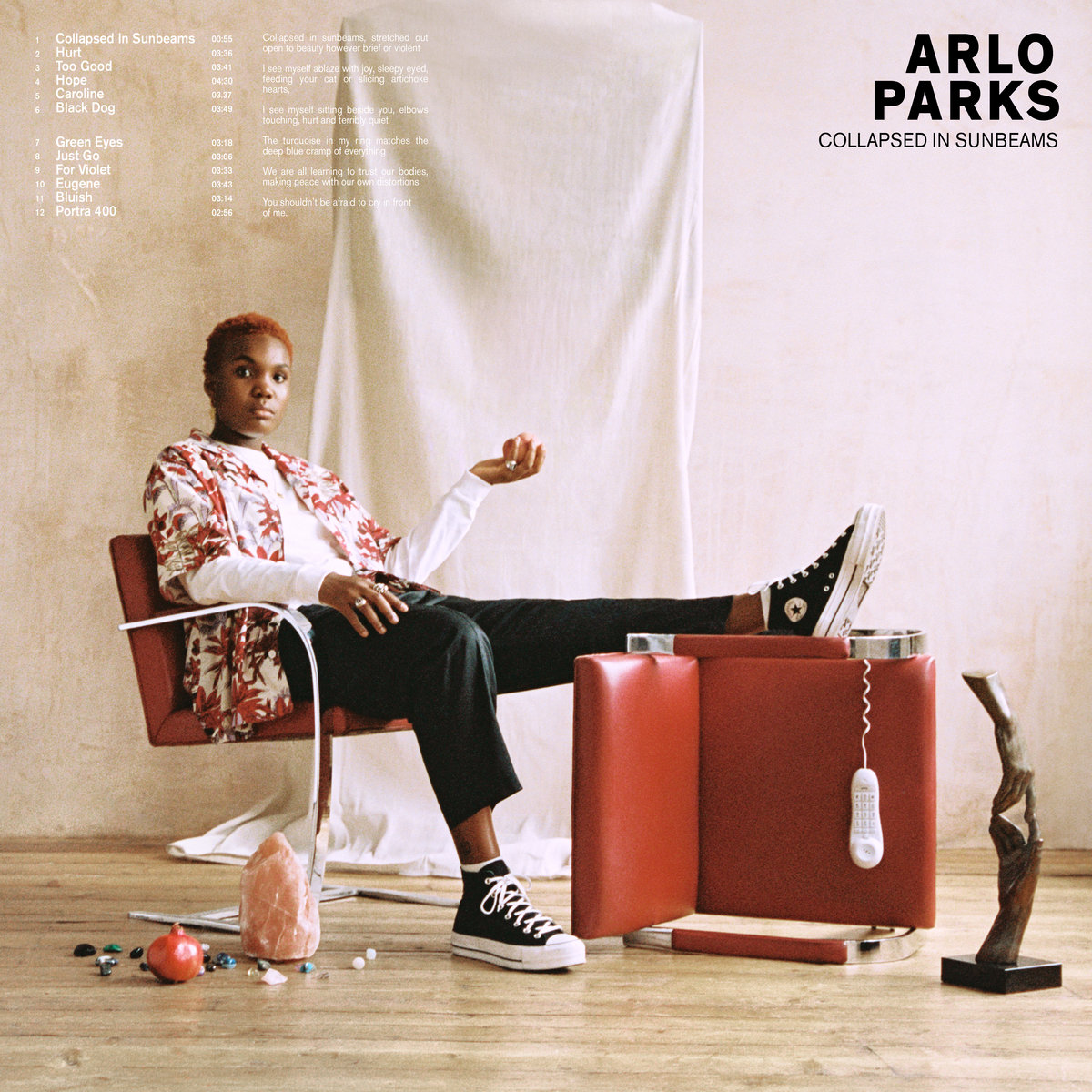 Arlo Parks – COLLAPSED IN SUNBEAMS
Genre: Alt R&B
Favorite Tracks: "Hurt," "Caroline," "Green Eyes"
Arlo Parks daydreams in poetry. On her debut LP, COLLAPSED IN SUNBEAMS, the British artist has created an album that feels uniquely nostalgic, yet contemporary. Jazzy rhythms, comforting guitar strums, and fuzzy pops and cracks in the audio accompany her lyrics. The music is often subtle in its nature, allowing Parks to rely more heavily on her poetic lyrics. Her words are her brush as she paints a beautiful world that welcomes you in, instantly transporting you to whichever scene she is depicting. This is especially true on tracks like "Green Eyes" and "Caroline"; the latter observes a fighting couple on a bus, while the former is a sad and touching depiction of loss and homophobia. "Making rainbows out of something painful" she sings on album closer "Portra 400"; even as she confronts harsh truths, Parks' tenderness creates a calm and healing space throughout the album. At just 20 years old, Arlo Parks is leading the way for her generation into the latest sphere of indie music. While COLLAPSED IN SUNBEAMS may not be groundbreaking in many ways, it is unmistakably an exceptional introduction to an artist that figures to be setting the pace for many years to come. [Becca Lengel]