We're going main feed, bitches.
That's right. AYA VS. THE BIG BOYS, a podcast about "boy movies," is no longer a Patreon-exclusive show. Starting today, we'll be re-releasing two episodes per week to a brand-spanking-new main feed available wherever you listen to podcasts. Our very first episodes, FIGHT CLUB and GOODFELLAS, two Big Boys of the highest order, are waiting for you now.
We had originally conceived of AYA VS. THE BIG BOYS as a sincere thank you to our Patreon supporters, which it will always be, but we're now expanding that thank you to our entire reader base. We've been chiseling away at this website for five (5) entire years now and, by the half-decade mark, we're hungry to give our loyal supporters everything we got.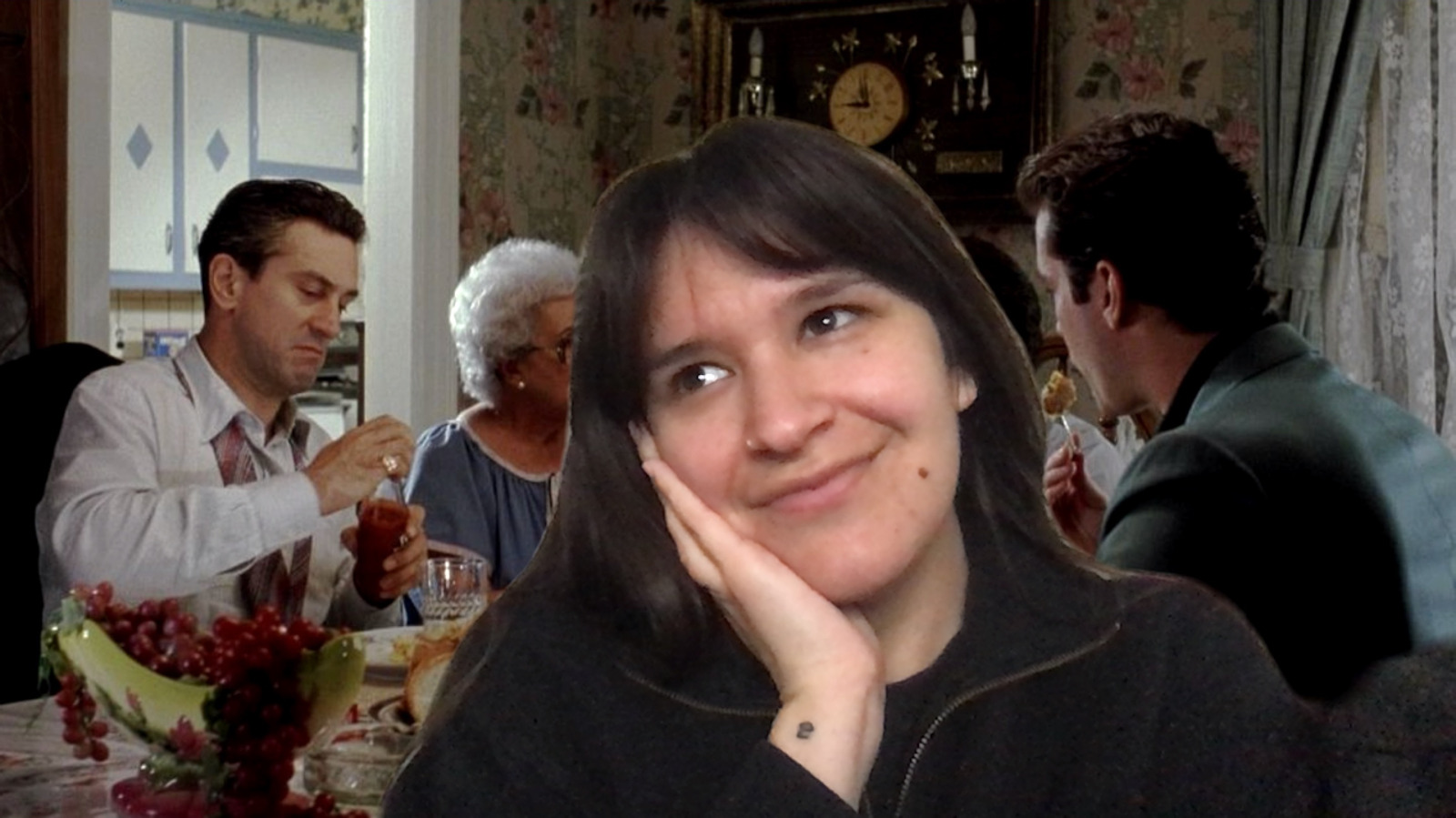 Now, don't fret if you've been supporting the Patreon just to gain access to the show: this announcement means that there's even *more* content coming to our Patrons. We'll be posting exclusive mini-episodes and looser one-offs to the Patreon feed (first, Aya's boy-by-boy lecture in BTS, K-Pop phenomenon, to a completely unaware Kevin), as well as introducing the brand-new Patreon-exclusive podcast, LET OUR LOVE OPEN THE DOOR, an analysis of late '90s/early 2000s rom-com soundtracks hosted by resident lovebirds CJ Simonson and Tapley Eaton. It's the cutest idea for a show we've ever heard and we can't wait for you to hear it (shit, *we* can't wait to hear it).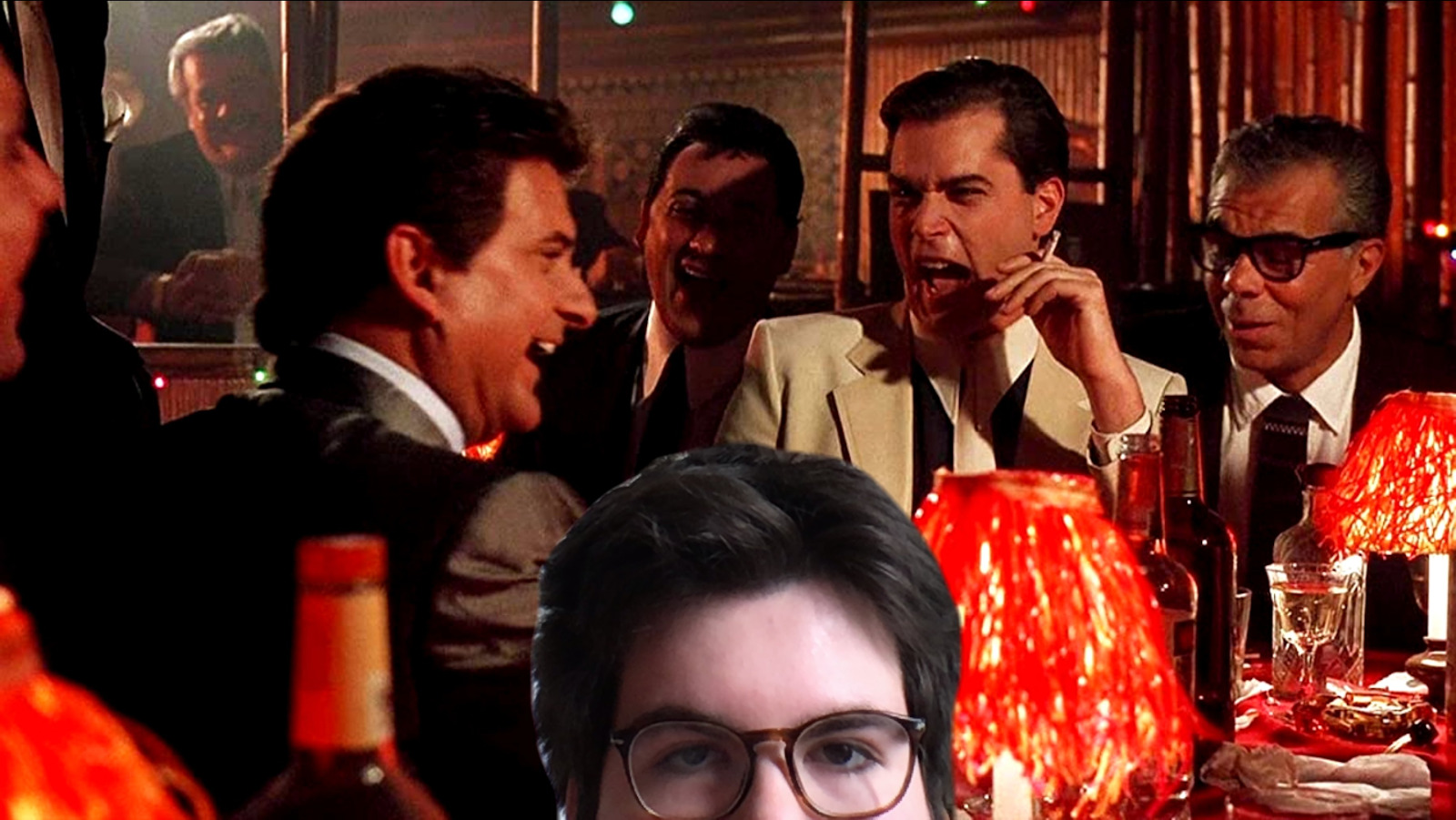 Our FIGHT CLUB episode was previously available for free on the Merry-Go-Roundtable feed, so there's a decent chance you've already tuned in to what we think (although it's available on the new public feed as well if you missed it), so let's dive a little into GOODFELLAS…
It's startlingly easy for the music cues to sway you. "Layla" is the best needle-drop of all time and Johnny Rotten's "My Way" is a pointedly brash cherry atop Marty's rollercoaster ride, but the former is played over one of the most bleak depictions of violence ever portrayed, and the latter cements the fact that none of the subjects have learned from their devastating losses. Henry sees his new witness-protection-ordained identity as the signal of becoming a nobody, a schnook, but he was just as disposable in the business he called family for 20 years. It is easy for this life of depravity to prosper onward when the tacky furnishings are so lavish, when the blowjobs are so consistent, and when the money is ever a-flowing, but don't mind the bullet lodged in the back of your skull when they find your hands in the river and a leg in a meat grinder. To so dedicatedly reject standard bureaucratic systems only to romanticize one of your own making—the outlaws just want to be sheriffs. To say THE IRISHMAN was Scorsese's first and only somber reassessment of the "mob movie" is such a crock of shit, holy moly. On this episode of AYA VS. THE BIG BOYS, a Merry-Go-Round Magazine podcast, we dove into Aya's very first viewing of Marty's GOODFELLAS with observations on patriarchal systems, the operatic expressiveness of Pesci and Bracco, and how bad we want to suck De Niro's co—
Subscribe to AYA VS. THE BIG BOYS 
Apple Podcasts | Spotify | Stitcher
Deezer | Overcast | Pocket Casts