It's our Bandcamp Picks of the Week, featuring a hard hitting breakbeat EP from TURQUOISEDEATH and a tighter followup to DJ Re:Code's dancefloor explosion RECODEPOP!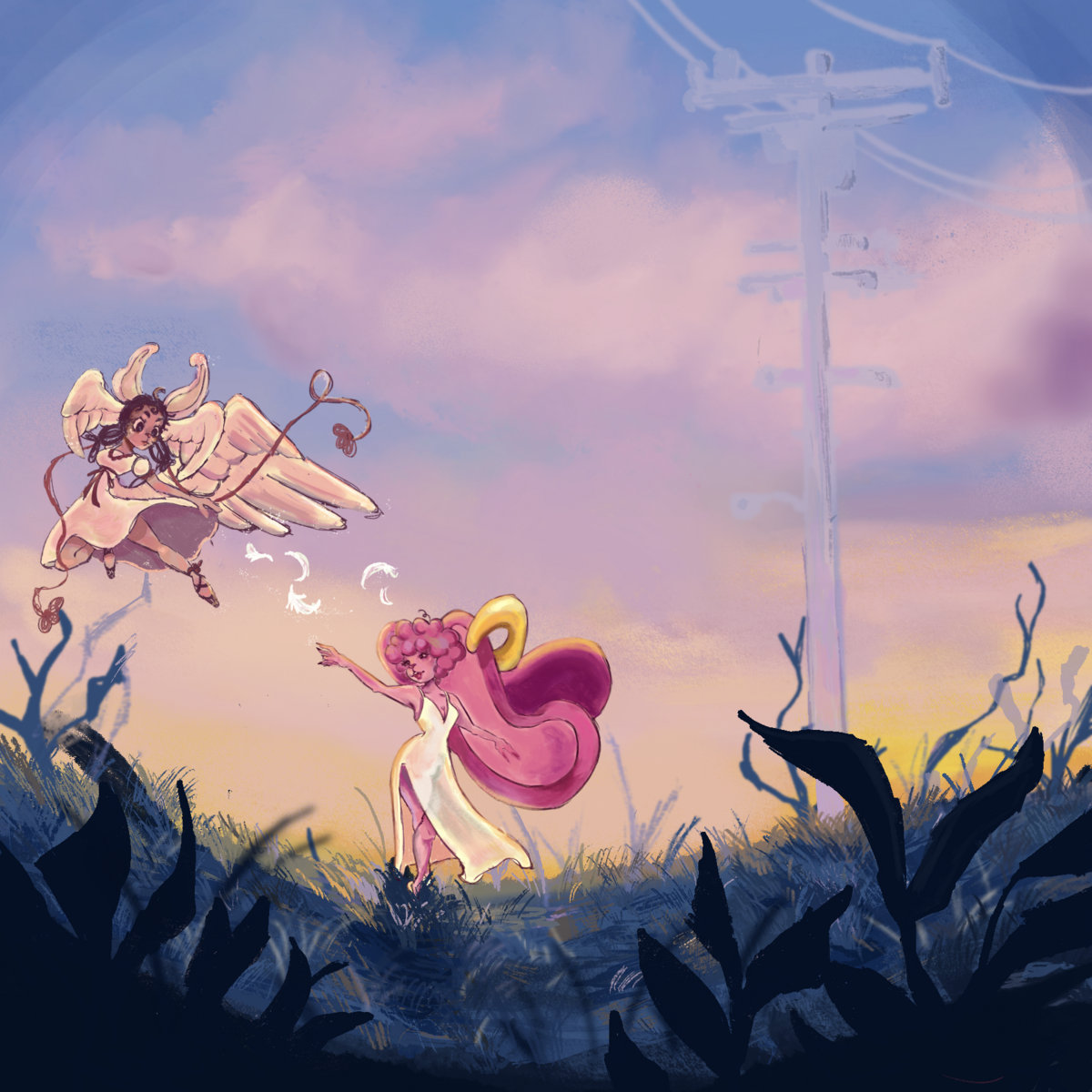 DJ Re:Code – RECODEPOP [DISC II]
Favorite Tracks: "don't sleep," "something to wait for," "closer"
Genre: Digicore
DJ Re:Code is a master at making high-octane, brightly colored pop tunes, but there's a dimensionality and depth to her sound that makes her albums so much more than what's on the surface. With February's RECODEPOP! acting as the first full-length taste of her vibrant and densely layered digicore/hyperpop blends, it's no surprise the follow-up—simply titled RECODEPOP! [DISC II]—builds on the production and songwriting frameworks of its predecessor, injecting a newfound sentimentality and tenderness into her melodies and chord progressions; dancefloor songs with an unexpectedly sharp emotional edge. There's an intrinsic heart-to-heart connection to DJ Re:Code's music few other artists can manage, and regardless of where her ambitions take her, it's always a joy to listen to. She's further improved her production, refined her hooks, and brought on a handful of new collaborators to ensure RECODEPOP! [DISC II] squeezes out all the dopamine it can, and falling in love with these songs happens so naturally and simply that it's hard to completely quantify what makes the album such a delight. 
There's a healthy balance of hyperpop-fueled EDM madness and relaxed, thoughtful production across this album's ten tracks. DJ Re:Code is able to pull the reins tighter than on her debut to make space for the softer ballads and dreamy atmospherics, giving [DISC II] its own separate identity while preserving all the best parts of the previous disc—namely, how much fun it all is. Sticky hooks and melodies are the name of the game here, BIO & mickelbach's bouncy vocal leads on "just like you" and the unexpected haze of VLAD's falsetto crooning on the cloud rap infused highlight "don't sleep" fit for the album's sweeter, softer presence without sacrificing the catchiness and forward momentum Re:Code's music thrives on. It'd be easy for the album to fall victim to the kind of gooey, saccharine pop that feels like it's trying to force an emotion into the music rather than naturally transfer those feelings to you through smart and intentional songcraft, but Re:Code's background in the hyperpop and digicore scenes brings both grit and glimmer to [DISC II]. "distance" throws a harpsichord melody into a frantic jersey club beat that turns out unexpectedly elegant, and "something to wait for" takes advantage of organic piano chords every so often, adding depth to Re:Code's glossy dubstep production. It's a welcome change of tone, and it makes for some of the strongest moments in her discography with how purely lovely "closer" and "don't sleep" are. Feel-good pop as strong as this is hard to come by, and Re:Code ensures that not a moment of [DISC II] goes to waste.
With the same amount of tracks and about the same runtime as its predecessor, [DISC II] is a solid second helping of DJ Re:Code's impeccable pop formula, shading her EDM bombast with sunset pinks and moving it out of the heat of the club into fresh outside air. It's still powerful and full of heart, but it never feels like Re:Code is repeating herself. "i spy"'s pop rock mania or "decibel"'s atmospheric electropop new ways for her to stuff an unfathomable amount of dopamine into a three-minute pop tune. She's one of the best producers in the underground pop scene right now, and she brings her A-game every time on [DISC II] with a refreshing new perspective along with it. Simply put, it's some of the most euphoric and nourishing music this year, and all of RECODEPOP! [DISC II]'s delightful 27 minutes are available on Re:Code's Bandcamp. [Lurien Zitterkopf]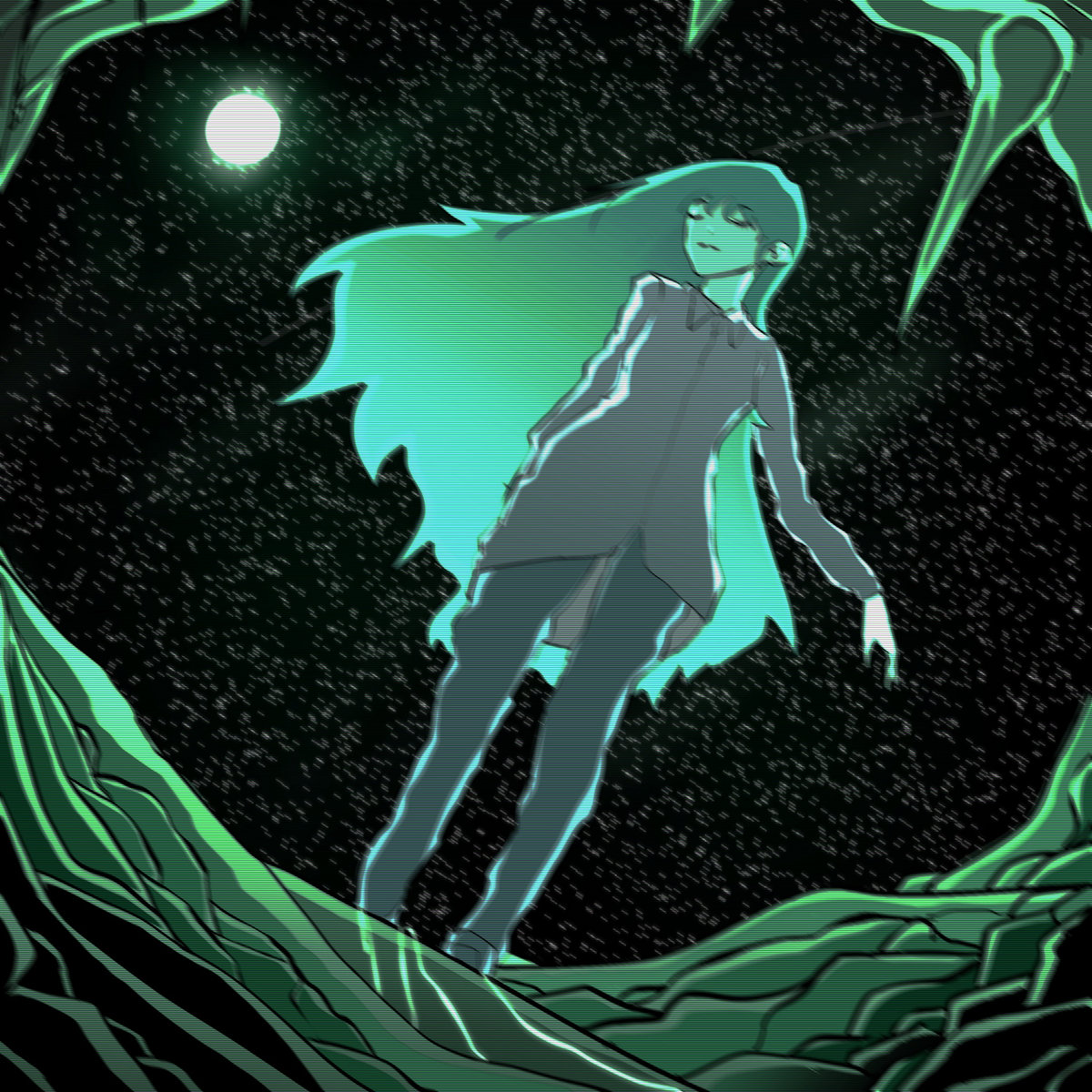 TURQUOISEDEATH – THE WORLD FROM YOU
Favorite Tracks: "virtual freak," "nostalgia chamber," "lets wonder beyond here"
Genre: Breakbeat
Age is never a determining factor of someone's artistic skills, but it's still absolutely staggering that TURQUOISEDEATH is doing what they're doing at just 15 years old. Based out of London, their high energy breakcore sound is part of a long lineage of British electronica going all the way back to the jungle and techno club music of the early '90s. TURQUOISEDEATH is not only influenced by classic drum 'n' bass, but all the subgenres it birthed through the years. In turn, there's a deep respect and sense of admiration in how they go about approaching dense, atmospheric breakcore and jungle. TURQUOISEDEATH is fully attuned to how minute synth pad changes and shifting percussive grooves can accelerate and completely stall the movement of a fast-paced dance beat, carefully crafting their songs to ensure that there's never a moment of boredom to be found. With their first EP of this year, THE WORLD FROM YOU, it's impossible to ignore just how thrilling and forward-thinking TURQUOISEDEATH's presence within the underground breakcore scene is—their music guided by blisteringly fast breakbeats and the brightest, boldest synth colors they can squeeze out of a DAW. It's a lot to take in, but you'd be hard pressed to find a reason not to fall in love with every second.
Comprised of three longer pieces and two shorter ones, THE WORLD FROM YOU gives you a quick introduction to TURQUOISEDEATH's rich, euphoria-driven sound before delivering some of the most ecstatic, mind-melting electronica of the year. With a foundation of dimly-lit, club-oriented jungle breaks that both provide energy while holding just enough back for the rest of the instrumentation to fill in the open space, "virtual freak" serves as a fantastic first taste of the EP, blending scattered drum 'n' bass grooves around synths that pulse and patter about the mix like a machine gun blasting into a lake, four minutes of pure bliss that don't fatigue because of just how many moving parts there are. Later on, longer tracks provide a depth and boldness needed to position THE WORLD FROM YOU as a step forward for their flashy DnB. "the world beyond here" packs a speedy, pitched-up amen break and atmospheric synth layers to become the foundation for different drum grooves, each ebbing and flowing throughout the song's eight-minute runtime without sacrificing the pulse of the music, TURQUOISEDEATH's mastery of subtle instrumental changes slowly building to something completely different. It's one of the biggest advantages they have as a breakcore artist, never falling into the same repetitive patterns the genre is often known for and instead taking a more dynamic, individualized path through the standard jungle fare.
Picking apart THE WORLD FROM YOU, it's not hard to find specific spots where you can tell exactly where TURQUOISEDEATH was getting ideas from—the frantic drum fills on "virtual freak" borrowed from 2010's footwork. "lets wonder beyond here" mixes hardcore breaks with vaporwave's acidic haze. But knowing all that doesn't make these songs any less of a joy to listen to—someone so young taking such massive steps forward for modern jungle is major in itself, not to mention how delightful it is hearing them stuff a hundred different concepts into a single song, somehow managing to be completely frenzied yet tightly monitored and controlled. The future of drum 'n' bass is in good hands: If this is just the start of TURQUOISEDEATH's artistic journey, there's absolutely nothing in the way of their future as a musician and innovator in modern electronica. For now, THE WORLD FROM YOU is available on Bandcamp, alongside the rest of their wondrous projects. [Lurien Zitterkopf]