It's our Bandcamp Picks of the Week, featuring flurrying emo from Superdestroyer and cosmic outlaw ambience from Hayden Pedigo!
Hayden Pedigo – LETTING GO
Genre: Cosmic Americana
Favorite Tracks: "Carthage," "Some Kind Of Shepherd," "Something Absolute," "I Wasn't Dreaming"
As a trucker's son raised in the Texas Panhandle, vast landscapes and wide open imagery dominate guitarist Hayden Pedigo's worldview. Drawing inspiration from the American primitive guitar style pioneered by artists like John Fahey and Robbie Basho, the 27-year old musician blends traditional folk music and evocative electronic soundscapes. Equally indebted to cosmic country and acoustic-oriented ambient, the young artist has already worked with veteran musicians like Charles Hayward (This Heat), Werner "Zappi" Diermaier (Faust), and Terry Allen. His latest, LETTING GO, is shimmering and warm, with just a hint of subdued sulkiness. The record brings to mind watching dawn's pink glow peek over the desert horizon.
As a whole, LETTING GO is hypnotic and entrancing, but it rarely stays repetitive for more than a few bars. Opener "Carthage" is an intricate composition that morphs from drawn out strumming to a swirling rush of melody. "Tints of Morning" uses a backdrop of naturalistic samples to support a tune that brings to mind Midwest emo and blissed out math rock. On the title track, pedal steel played by Luke Schneider casts bittersweet brushstrokes atop one of the record's more percussive canvases. After even a casual listen, it's easy to see how Pedigo has collaborated with kindred spirit (and friend of the magazine) North Americans.
Surrealism dwells at the root of Pedigo's pursuits, both musical and otherwise. For evidence, look no further than this deeply bizarre political ad that accompanied his unsuccessful run for Amarillo City Council. Although Pedigo is a bit of a character, sincerity and genuine talent lie at the core of his Lynchian cowboy persona, adding allure to his weirdness. LETTING GO can't help but feel a bit like a vignette of Southwestern life, a sonic caricature of the towns between the borders of New Mexico and Oklahoma. However, it never totters over the edge, and is ultimately a transportive and colorful album. On "Some Kind of Shepherd," harmonic riffing casts a hazy golden glow on subtle synthesizer and piano textures. Sun faded, barren, and a little disconcerting, LETTING GO is a gorgeous addition to the ever-expanding avant-outlaw canon. Buy it on Bandcamp. [Ted Davis]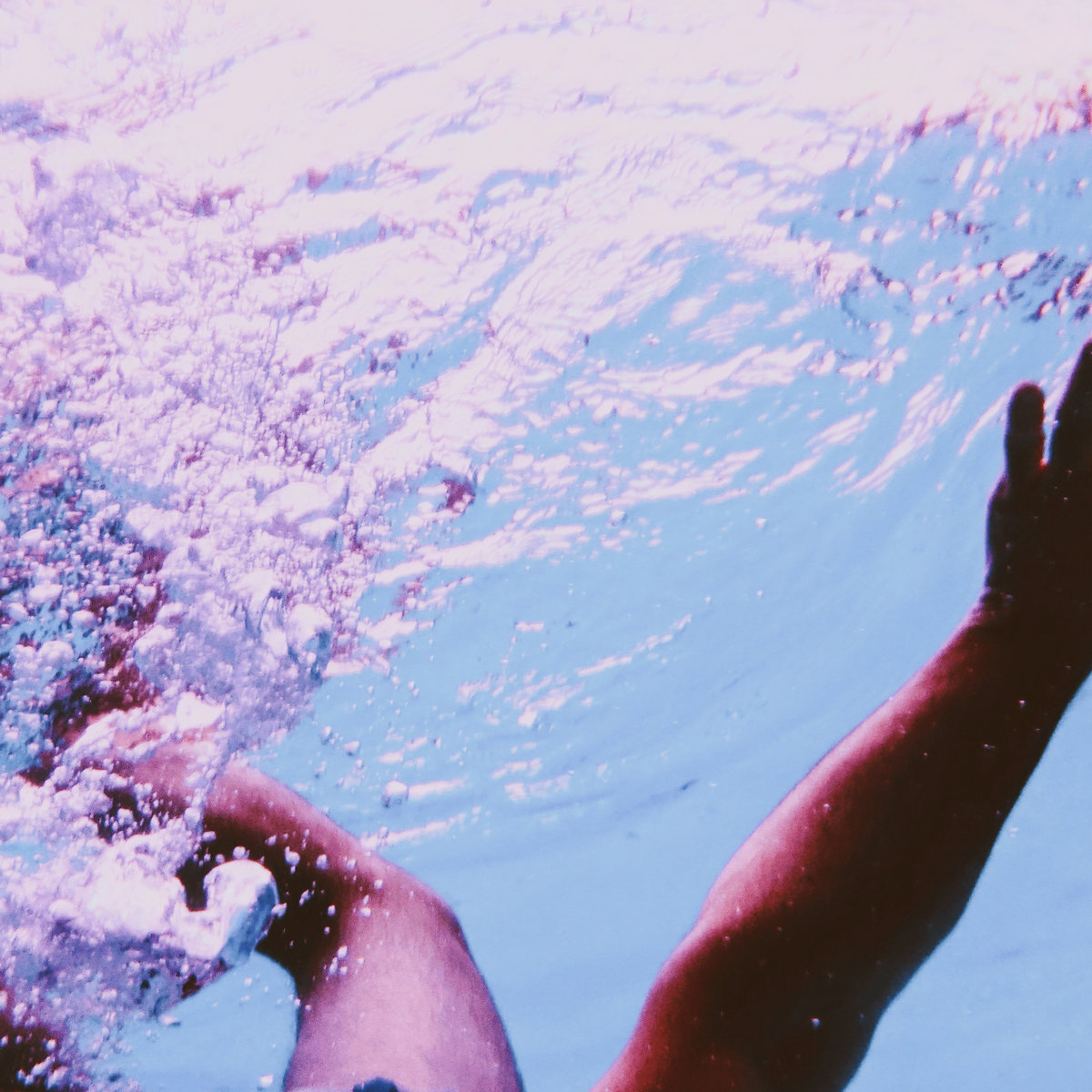 Superdestroyer – SUCH JOY
Genre: Emo
Favorite Tracks: "When It Comes to Croquet (I'm Fucking Hardcore as Shit)," "Outer Space Disco Lemonade"
Superdestroyer's social media bio now describes his music as fifth wave emo, but before the widespread adoption of that term, the anonymous Ohio artist was waving a less contentious and (at least aspirationally) cooler banner: post-genre. On the inter-artist level, it brings everything on his Lonely Ghost Records label under the same umbrella, including the trippy instrumental hip-hop of Leave Nelson B and the emo songwriting of Arise, Sir!. It also serves as a guiding artistic principle, though, and on the new Superdestroyer record SUCH JOY, it lands at the point where terminally-online DIY meets the forward-thinking eclecticism of better-known heavy bands like Turnstile.
Like the former, he transcribes his struggles with mental health ("The only reason I'm alive right now / is 'cause I love you more than I hate myself") and millennial economic angst ("Don't forget to eat, you gotta catch some sleep / So you can go to work to have a bed to sleep in"). Like the latter, he keeps a lot of aesthetic irons in the fire. His sound was idiosyncratic from the get go, with nasally pop punk vocals over nylon string guitar licks and electronic kit drums. But over four short albums released in the past two years, it's expanded to include elements of downtempo electronica—for the clearest cross section of influences, see last year's somehow-aptly-titled THINGS ARE MADE OF THINGS AND THOSE THINGS ARE MADE OF MORE THINGS. That record sectioned off its instrumental chill-outs from the more realized songs using the conceit of Super Mario levels, but SUCH JOY is structured more like an open world map. Superdestroyer comes out singing "The Afterlife is a Millisecond Perceived as an Eternity" with a distinct pop cadence, shrouded in his subtlest ambience (it's easy to imagine yourself slowly submerged in the album's watery vibes). When he goes hardcore, like on "Someone Throw Me In The Trash," it's at the end of a long, clean buildup padded with keys.
"Outer Space Disco Lemonade" might be the record's most impressive accomplishment: a dreamy internal dialog aimed at untangling his philosophy on the nature of the self and the universe. In the end, through the crackling synths and muted strums, he comes to the conclusion that his way of looking at things may be maladaptive. SUCH JOY, in turn, opens the floor for all facets of his creative personality to be dealt with together, and that's what makes it such a cohesive high-water mark in his catalog. It's still shaggy and lo-fi—an acquired taste, maybe—but it also shows ambition and self-aware growth. Lest that sound too navel-gazey, he can also hit you with a mallet-whack of a hook like "When It Comes to Croquet (I'm Fucking Hardcore as Shit)." Get the album on Bandcamp. [Taylor Ruckle]