It's our Bandcamp Picks of the Week, featuring two delightful and different slices of post-punk from Waste Man and BRNDA! 
Waste Man – ONE DAY IT'LL ALL BE YOU
Genre: Post-Punk, Post-Hardcore
Favorite Tracks: "Run All Night," "All Your Little Secrets," "Proofreaders, Singles, And Philosophers," "Light the Signal"
Waste Man evoke the smell of cigarette fingers in a garage full of denim, and they're all the better for it. Even the blood moon on the cover makes me want to rent a 1960s Corvette and smash a beer bottle on concrete. Their band's debut album, ONE DAY IT'LL ALL BE YOU, is a drunken slosh down Bourbon Street in combat boots. The New Orleans locals have created a twitchy, skate-influenced brand of post-punk that counters its familiarity with frequent shifts in intensity.
Distorted, lightspeed rhythms anchor the groove for Jack Long's interspersed sneers, which surf on throughout the record. While Waste Man excels at bringing energy, they're also adept at stretching out a song's dynamics. "Run All Night" sounds as if it could've been written by Los Lobos on an amphetamine bender. Its main riff has a "Will the Wolf Survive?" feel, as it slices in and out of the chorus, making way for the spacious and twinkly guitar that lays the foundation for each verse. It's the most cohesive and varied track of the bunch, complete with a reverb soaked guitar lick at the bridge, making for a sonic palette cleanser. Lyrics like "Run all night 'til I faint" lend a locomotive theme to the already chugging instrumental. Each distinct flourish of guitar or vocals resembles a different highway exit, with the drums nudging us back to the long haul. This restless ethos is underscored best in the slightly trite line "No time to waste / But time that's being spent."
The trappings of modern post-punk have become well-known: isolate the drums or bass while the guitar and vocals add jagged accents to the main rhythm and call it a day. Denying outright conformity, Waste Man change up the formula enough to avoid being lumped into Dan Carey's stable of soundalike bands (for the most part). Vocalist Jack Long is the key differentiator—the energy present in every screech or growl could power the tri-state area for days on end. On "Pariah," Long's vocal delivery practically saves the track. The project's defining capricious excitement runs dry in the song's sparse and standard instrumentation. Were it not for the strained entropy of Jake's vocals, the offering would be more or less average. ONE DAY IT'LL BE YOU should be judged by its electrifying highs, rather than its occasional letdowns. The Big Easy has produced a record that the devil would be proud of, and it's absolutely worth a listen for us mortals. Soundtrack your debauchery and buy it on Bandcamp. [Chris Burleson]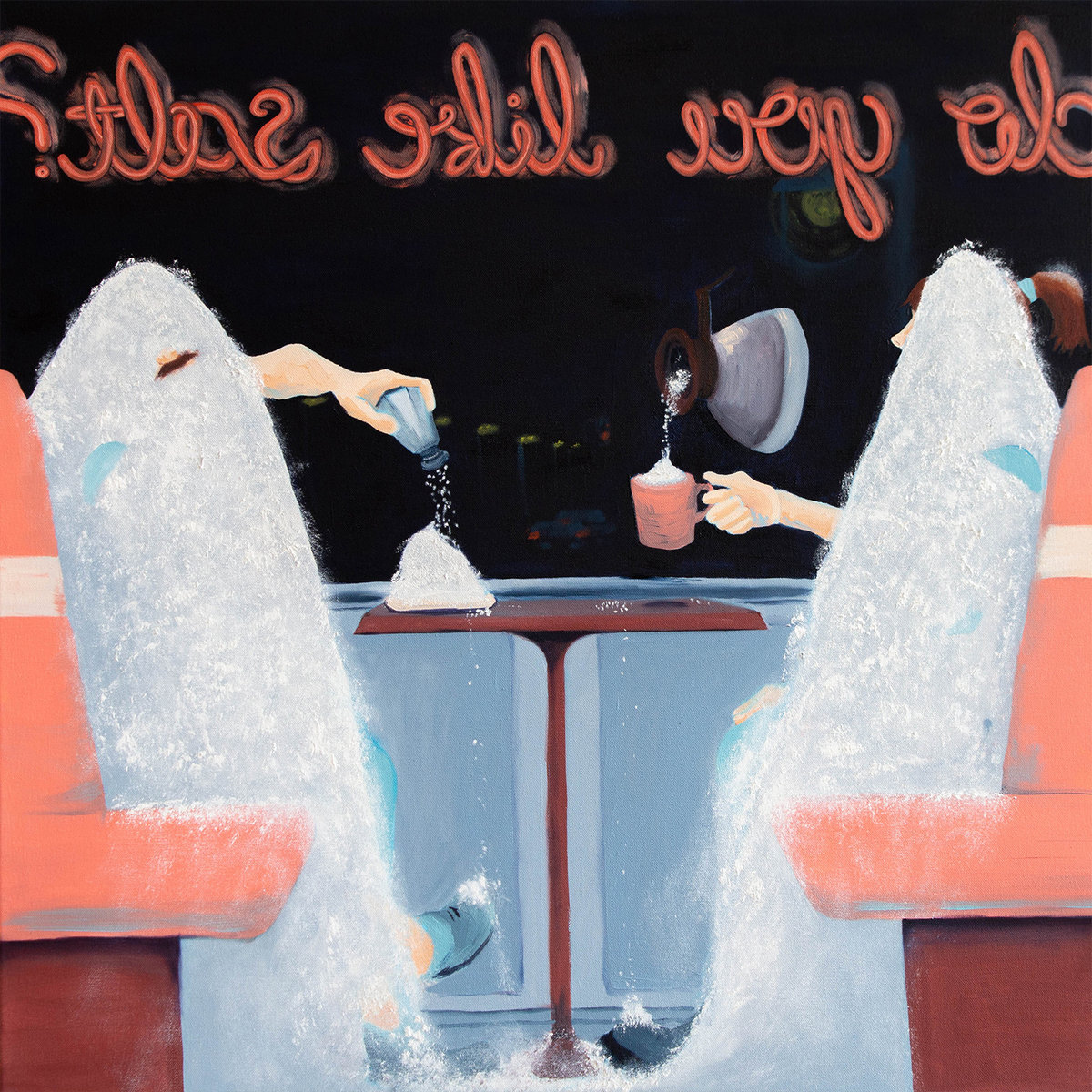 BRNDA – DO YOU LIKE SALT?
Genre: Art Punk, Post-Punk
Favorite Tracks: "Perfect World," "Diner"
I love concept albums—if you're a '70s prog rock band, that is. The rest of the time, however, I get lost in the narrative, and I spend my time building up a story (regardless of whether that's the intended tale) rather than focusing on the actual music. Then I heard DO YOU LIKE SALT? by BRNDA. Maybe you can have your storytelling cake and eat it, too? 
With the 10-track record, the D.C. based art punk outfit focused on a food-centric motif. Not "an entire album if it were set in the world of 'Tom's Diner' by Suzanne Vega" or "the punk version of the WAITRESS musical." Rather, it's more abstract musings on food and human interactions around eating, as if they were written by some combination of Larry David and Chuck Palahniuk. For better and worse, this subject matter results in very different sonic treats. Early tracks like "Beverage of Choice" and "Service Loser" suffer because of their overt simplicity. That may result in some fun, extra angular punk music, but they're often empty calories; it takes a moment for the album to pick up and see the narrative and music fully align.
Then we get to standout track "Perfect World," which marries that minimalist post-punk groove with some slightly nonsensical-but-nonetheless-cutting commentary on modern life. Same goes double, nay triple, for "Diner," which combines the same socio-cultural commentary, but through the lens of a man eating alone. The hypnotic melody and sing-speak vocals also feel like the perfect encapsulation of what make the LP and band so great: endlessly weird, perpetually catchy, and genuinely thought-provoking. It's when they apply themselves that even something like "Red Iguana," a They Might Be Giants-esque folk ditty, resonates with wit and depth despite its asinine nature. This is an album about big ideas and brunch options alike, and that well-balanced dichotomy is generally unbeatable.
Everyone has a weird connection to food. It's both a luxury item and an obligation, a celebration of life and a reminder of its meager confines. So to have an album about food that's also inevitably about dating, politics, existentialism, and commerce feels like a brilliant move. BRNDA don't always execute things so perfectly, but when they do, DO YOU LIKE SALT? is a great multimedia story. It's the best example of narrative and sonics working together to share a thing that's funny, insightful, and compelling. Not every part of this 10-course meal is as tasty, but you'll walk away with more than your fill of poignant modern punk. Dinner is served over on Bandcamp. [Chris Coplan]